GeForce Experience

Your Gateway to great PC Gaming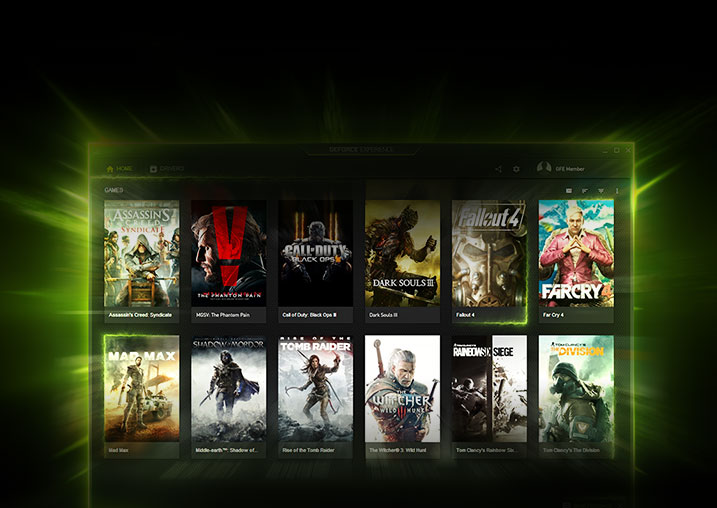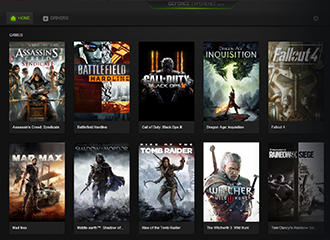 A Faster, Better
GeForce Experience
Redesigned from the ground up to be fast and lightweight, the new GeForce Experience keeps your gaming rig updated and running better than ever before.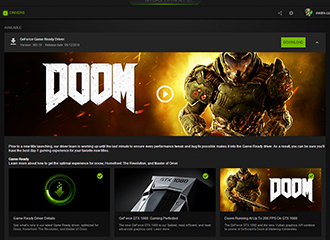 Game-Ready Drivers
Get Game Ready drivers meticulously optimized for each newly released title. Just click and install.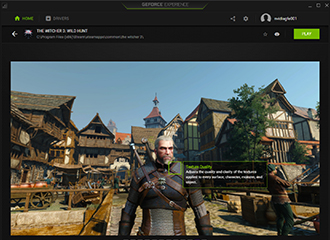 Keep your Games Optimized
GeForce Experience analyzes your specific CPU, GPU, and display monitor and automatically customizes game settings for the best experience.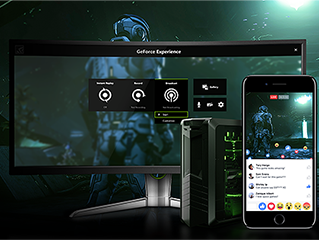 Share your Greatest Gaming Moments
Want to show off your gaming skills? Use the in-game overlay to quickly capture and share videos, screenshots, and livestreams with your friends.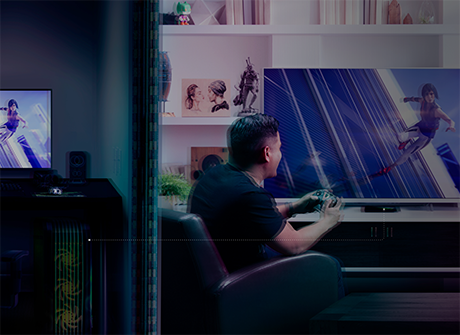 Harness the power of a GeForce GTX graphics card to play your PC games through your SHIELD Device. Simply connect your PC to your SHIELD with NVIDIA GameStream™ technology for the best TV gaming experience with 4K HDR image quality at 60 frames per second and 5.1 Surround Sound.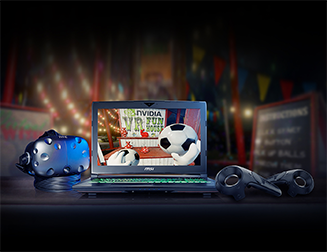 Giveaways
As a special thank you to our GeForce Experience community, we're also giving away great gaming prizes to select members. All you have to do is log into GeForce Experience 3.0 and enjoy.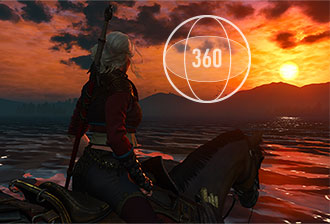 Take Amazing In-Game Photographs
Capture professional-grade photographs of your games with the easy-to-use NVIDIA® Ansel™ camera and share them directly to Facebook, Google Photos, and Imgur with the GeForce® Experience™ overlay.