for a limited time, get Maize, Redout, or Raw Data free
when you buy a GeForce GTX 1050, 1050 Ti, or 1060 desktop, laptop, or graphics card.
Already have a code? Please visit our Redemption Portal to redeem your code.
Sorry, this promotion is now finished. You can check out our latest promotions on your local NVIDIA website.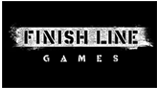 This offer is available for GeForce GTX 1060 desktop, GeForce GTX 1060 laptop, GeForce GTX 1060 graphics card, GeForce GTX 1050 desktop, GeForce GTX 1050 graphics card, GeForce GTX 1050 Ti desktop, GeForce GTX 1050 Ti graphics card. The promotion is available for a limited time or while supplies last. The offer is available from selected retailers only. Additional terms and conditions may apply.

© 2016 NVIDIA Corporation. NVIDIA, the NVIDIA logo, and GeForce are trademarks or registered trademarks of NVIDIA Corporation. All rights reserved. Copyright by 34Bigthings srl, 2016. ©2016. Raw Data is a trademark of Survios Inc. Copyright © 2016 Finish Line Games Inc. All Rights Reserved.