Elite Dangerous Sweepstakes Terms and Conditions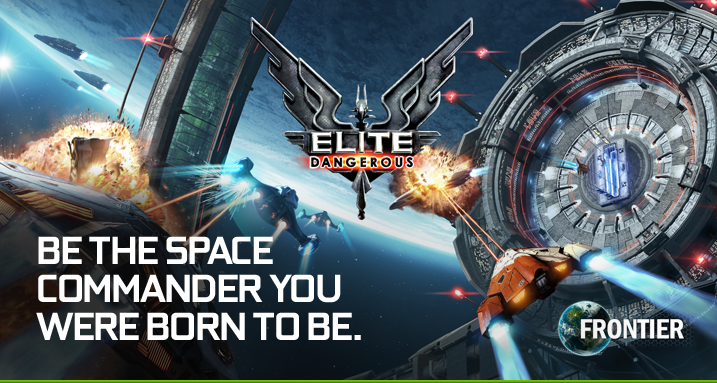 GEFORCE GTX ELITE DANGEROUS CONTEST - Official Rules
By entering this Contest, you agree to be bound by these Official Rules and to comply with all applicable laws and regulations.
NO PURCHASE OR PAYMENT OF ANY KIND IS NECESSARY TO ENTER THIS CONTEST. THIS CONTEST IS VOID WHERE RESTRICTED OR PROHIBITED BY LAW. OPEN TO LEGAL RESIDENTS OF THE UNITED STATES OF AMERICA, UNITED KINGDOM, CANADA (EXCLUDES QUEBEC), IRELAND, GERMANY, FRANCE, SPAIN, THE NETHERLANDS, SWITZERLAND, AUSTRIA, SWEDEN, NORWAY, FINLAND, DENMARK, RUSSIA, POLAND, CZECH REPUBLIC, TURKEY, INDIA (EXCLUDING THE STATE OF TAMIL NADU), UKRAINE, HUNGARY AND SERBIA.
1. Sponsor
This Contest is sponsored by NVIDIA Corporation, with an address at 2701 San Tomas Expressway, Santa Clara, CA 95050, U.S.A. (hereinafter "NVIDIA" or "Sponsor").
2. Eligibility
You must be a resident of either the United States of America, United Kingdom, Canada (excludes Quebec), Ireland, Germany, France, Spain, The Netherlands, Switzerland, Austria, Sweden, Norway, Finland, Denmark, Russia, Poland, Czech Republic, Turkey, India (excluding the State of Tamil Nadu), Ukraine, Hungary and Serbia, and eighteen (18) years of age or older to be eligible to participate in this Contest. This Contest is open to individuals only. No team entries and no corporate or institutional entries are permitted in this Contest. Employees of Sponsor, its affiliates, and their respective contractors, service providers and professional advisors connected with this Contest, as well as members of their immediate families and/or households, are NOT eligible to enter.
3. The Challenge
This Contest involves the following challenge: The entrant has one question to answer. The three entries to come closest to answering this questions wins: "How many units of computer components have been traded since launch of Elite Dangerous (December 16th, 2014)?"
JUDGING
The entries that either match the answer or are the closest to the answer will win.
In case of a tie the entries that were submitted first in chronological order will be chosen as the winners.
4. Prizes; Odds of Winning
Three (3) winners will each receive:
(1) GeForce GTX 980
(1) Elite: Dangerous Digital Download
(1) Black Edition Hoodie
(1) Black Edition T-shirt
(1) Elite: Dangerous Key ring
(1) Elite: Dangerous Pin Badge
(1) Cobra Nest Paint Job
(1) Viper Gold Paint Job
(1) Eagle Red Paint Job
(1) Madcatz X52 Controllers
Only one prize bundle can be assigned per successful entrant. The prizes are not assignable or transferable. Brand and model of prizes are subject to change by NVIDIA at any time for any reason and substitutions will be of equal or greater value. NVIDIA is not responsible or liable for the distribution of any prizes once they are shipped to the winner. The prizes offered, and the entrants that are successful, are not distinguishable by country and do not hold any bias and are equally attainable for all participating countries and their entrants. THIS CONTEST HAS NOT PREVIOUSLY BEEN OFFERED.
Odds of winning depend on the number of eligible entries received.
5. Entry Period
The entry period for this Contest begins at 3pm PDT (Pacific Standard Time) on February 20th, 2015 and ends at 4pm PDT on March 7th, 2015 (hereinafter the "Entry Period"). Following the entry period, an NVIDIA judge will select and announce the winners of the contest on March 14th, 2015.
6. Winner Announcement; Claiming and Awarding of Prize
The winners of the Winners Prize Bundle will be announced on the Contest website and on or about March 14th, 2015. Within 7 days following such announcement, the winners will be notified by NVIDIA via email. To claim the prize, the winner must do the following within 30 days from the date of NVIDIA's notification:
confirm receipt of the notice by email (which confirmation must be sent from the same email address to which the notice was sent); and
complete, sign and return a winner release form (as provided by NVIDIA along with its email notice) and such other requisite documentation (if any) listed in NVIDIA's email notice
Within 21 days following its receipt of the Required Winner Documents from the winner, NVIDIA will ship the prize via FedEx or similar courier service, at NVIDIA's expense, to the winner's mailing address specified in his/her winning entry. Notwithstanding the foregoing, if NVIDIA determines that the Required Winner Documents as returned by the winner are incomplete, erroneous, or otherwise not in order, NVIDIA may require the winner to provide complete or replacement documentation prior to shipment of prize. Digital prizes will be electronically emailed to the email address supplied as part of their contest submission.
IMPORTANT NOTE TO ALL ENTRANTS: If a winner cannot be contacted or fails to claim the prize or to return the Required Winner Documents within the specified time period, or if the prize is returned as undeliverable, or if a winner fails to comply with any of the provisions of these Official Rules, such winner will be considered to have forfeited the prize. In such case, the prize will be awarded to the individual who submitted the next best entry as previously determined by NVIDIA.
7. Taxes
The winner of this Contest is solely responsible for any and all applicable taxes and government charges that result from his/her receipt and/or use of the prize. Sponsor reserves the right to withhold and deduct such taxes and charges from the prize if and to the extent required by law.
8. Representations, Warranties and Indemnity by Entrant

ANY ENTRY THAT IS IN BREACH OF ANY OF THE FOREGOING REPRESENTATIONS AND WARRANTIES OR IS OTHERWISE IN VIOLATION OF THESE OFFICIAL RULES, WILL BE DEEMED VOID AND AUTOMATICALLY BE DISQUALIFIED FROM THIS CONTEST.
9. ADDITIONAL AGREEMENTS by Entrant

By entering this Contest, each entrant agrees and acknowledges that Sponsor and Sponsor Related Parties shall not be responsible or liable for: (i) any late, lost, stolen, forged, mutilated, corrupted, incomplete, illegible or misdirected entries; (ii) any errors, omissions, misinformation, or misidentification in an entry; (iii) any dispute or claim arising from an entrant's participation in this Contest or his/her entry, or his/her receipt, ownership or use of the prize; (iv) any computer hardware, software, Internet, network, cable, phone, or other communication or technical errors, failures, malfunctions, interruptions, or delays; or (v) any damage to an entrant's or any other person's computer hardware, software or data that results from participation in this Contest or accessing, downloading or using any tools, files, data, software, or other articles or materials in connection with this Contest.
By entering this Contest, each entrant agrees and consents to Sponsor's collection, use and retention of his/her personal information for all purposes related to this Contest (including, without limitation, processing and administering entries, sharing an entrant's personal information with Sponsor Related Parties as necessary to conduct and operate this Contest, communicating with and awarding the prize to the winner, making public announcements about the winner, and advertising, promoting and publicizing this Contest).
ANY ENTRY THAT IS IN BREACH OF ANY OF THE FOREGOING REPRESENTATIONS AND WARRANTIES OR IS OTHERWISE IN VIOLATION OF THESE OFFICIAL RULES, WILL BE DEEMED VOID AND AUTOMATICALLY BE DISQUALIFIED FROM THIS CONTEST.
10. Reservation of Rights by SPONSOR
Sponsor reserves the right, to the extent permitted by applicable law, to terminate, cancel, modify or suspend this Contest, in whole or in part, if fraud, technical failures or any other factor beyond Sponsor's reasonable control impairs the integrity of this Contest as determined by Sponsor in its sole discretion. If this Contest or any web site associated therewith (or any portion thereof) becomes corrupted or otherwise does not permit entry, or if infection by computer virus, bugs, tampering, unauthorized intervention, actions by entrants, fraud, technical failures, or any other causes, in Sponsor's sole opinion, corrupt or affect the administration, security, fairness, integrity, or proper operation of this Contest, Sponsor reserves the right, at its sole discretion and to the extent permitted by applicable law, to disqualify any individual implicated in such action, and/or to cancel, terminate, cancel, modify or suspend this Contest, in whole or in part. Any attempt by an entrant or any other individual to deliberately damage any online service or web site or undermine the legitimate operation of this Contest is a violation of criminal and civil laws, and should such an attempt be made Sponsor reserves the right to seek damages and/or other remedies from any such person to the maximum extent permitted by applicable law. In addition, Sponsor reserves the right to take down and remove any entry that becomes subject to a third-party claim for copyright infringement or for violation of any other right.
11. Governing Law; Jurisdiction
These Official Rules are governed by and shall be construed in accordance with the laws of the State of Delaware, U.S.A., without giving effect to its conflicts of law rules. Each entrant hereby submits himself or herself to the exclusive jurisdiction of the state and federal courts sitting in Santa Clara, California, U.S.A.
12. Contest Information
You may request a copy of these Official Rules via email to info@nvidia.eu. To learn the actual number of entries received and the winners selected in this Contest, please email your request to info@nvidia.com after March 2nd, 2015.
© 2015 NVIDIA Corporation. NVIDIA, the NVIDIA logo, GeForce, GTX, NVIDIA GameWorks, NVIDIA G-SYNC, ShadowPlay, and SHIELD are trademarks or registered trademarks of NVIDIA Corporation. All Rights Reserved. Elite: Dangerous © 1984 - 2015 Frontier Developments plc. All rights reserved. 'Elite', 'Elite: Dangerous' and 'Frontier' and their respective logos are registered trademarks of Frontier Developments plc. All rights reserved.

Mad Catz, Saitek and TRITTON are trademarks of Mad Catz Inc., in the U.S. and/or other countries. All other trademarks or trade names are the property of their respective owners.