Gamescom is #GameReady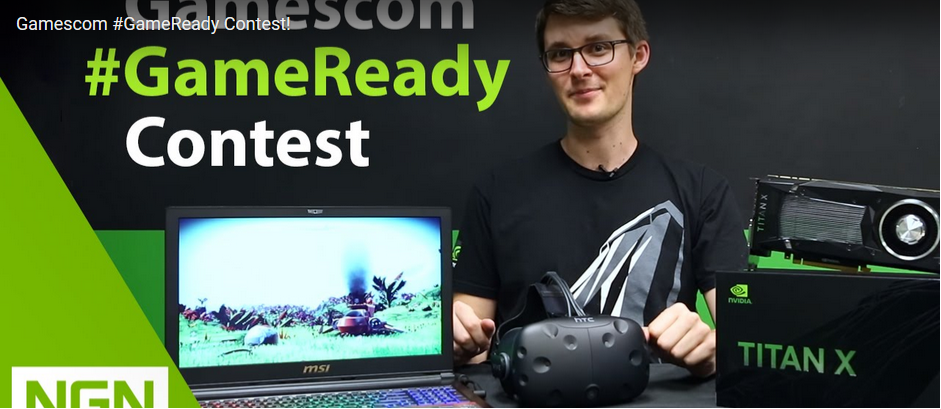 Gamescom #GameReady Contest
Share why you're excited to see the games of Gamescom on PC with @NVIDIA #GameReady and you could win one of $100k in prizes, including a brand-new GeForce GTX 10 Series laptop with an HTC Vive, a TITAN X, and more!
Terms and conditions can be found here.

To enter, tag @ NVIDIA #GameReady on Twitter or Instagram, or comment on NVIDIA Gaming Network videos.
© 2016 NVIDIA Corporation. NVIDIA, the NVIDIA logo, GeForce are trademarks or registered trademarks of NVIDIA Corporation. All Rights Reserved.