Giveaways | EN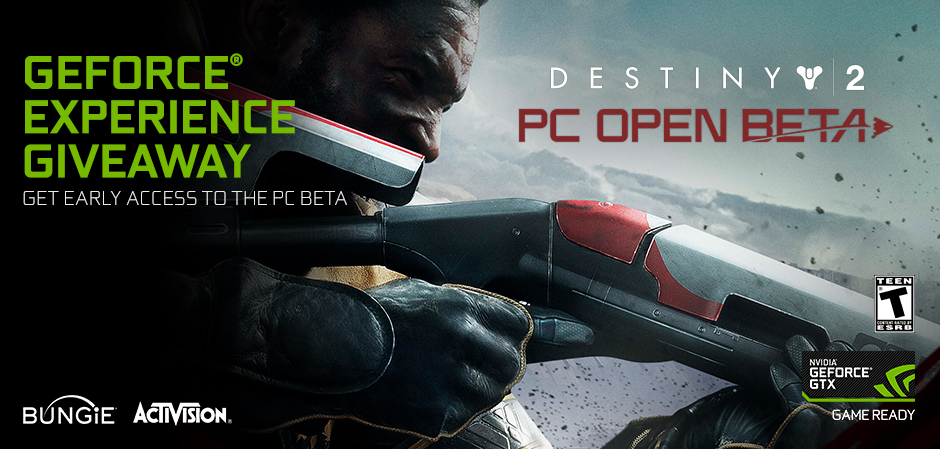 Giveaways
CHECK OUT OUR NEWEST GIVEAWAY!
We're giving some GeForce Experience community early access codes to the Destiny 2 PC Beta! Humanity's last safe city has fallen to an overwhelming invasion force, led by Ghaul, the imposing commander of the brutal Red Legion. To defeat the Red Legion and confront Ghaul, you must reunite humanity's scattered heroes, stand together, and fight back to reclaim our home.
GEFORCE EXPERIENCE
REWARDS ITS COMMUNITY
Being a member of the GeForce® Experience™ community means you can get a ton of great giveaways—from game codes to graphics cards and more.
HOW WILL I KNOW IF I RECEIVED A GIVEAWAY?
Our giveaways are delivered via email or as a notification within the GeForce Experience client. Delivery of Destiny 2 beta codes takes place on August 25th.
PREVIOUS GIVEAWAYS