Giveaways | ID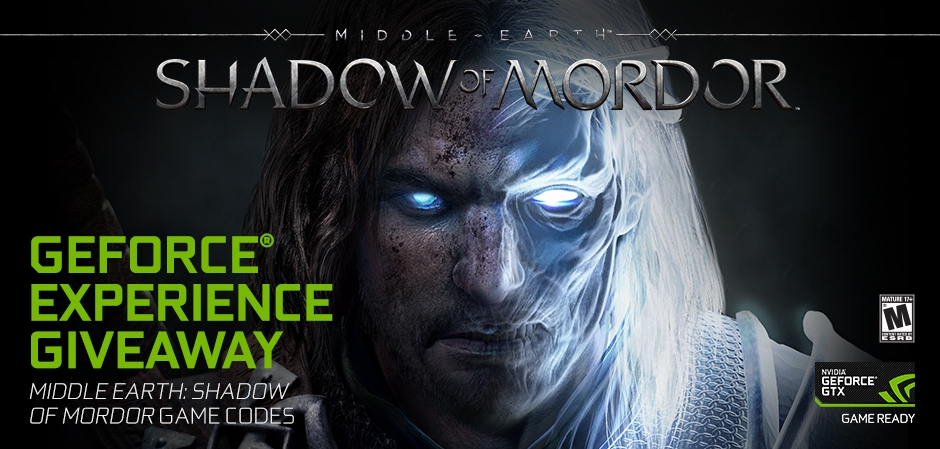 HADIAH
LIHAT HADIAH TERBARU KAMI!
Kami membagikan 50.000 kode game Middle Earth: Shadow of Mordor untuk anggota komunitas GeForce Experience! Berjuanglah melalui Mordor dan ungkap kebenaran tentang roh yang memaksamu, temukan asal-usul Rings of Power, ciptakan legendamu, dan yang terakhir, hadapi kejahatan Sauron dalam kronik baru Middle-earth ini.
GEFORCE EXPERIENCE
MEMBERIKAN HADIAH UNTUK KOMUNITASNYA
Dengan menjadi anggota komunitas GeForce® Experience™, berarti Anda berpeluang mendapatkan ribuan hadiah menarik, mulai dari kode game hingga kartu grafis, dan banyak lagi.
BAGAIMANA CARA MENGETAHUI JIKA SAYA MENERIMA HADIAH?
Hadiah akan dikirim melalui pemberitahuan dalam klien GeForce Experience pada tanggal 26 September.
PREVIOUS GIVEAWAYS