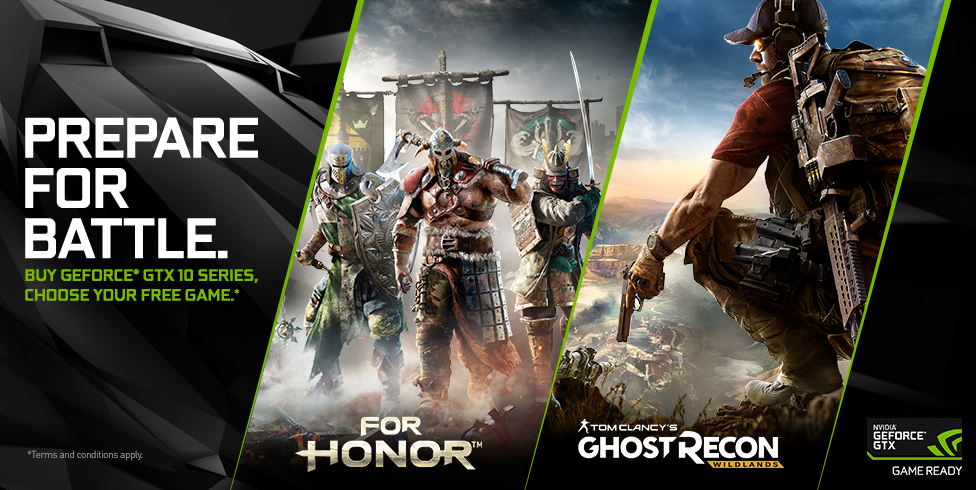 FOR A LIMITED TIME, GET For Honor or Ghost Recon: Wildlands FREE
when you buy a select GeForce GTX 10-Series graphics card, desktop, or notebook.
Already have a code? Please visit our instructions page to find out how to redeem your code.
To buy the bundle, select the country you live in:



© 2017 NVIDIA Corporation. NVIDIA, the NVIDIA logo, and GeForce are trademarks or registered trademarks of NVIDIA Corporation. All Rights Reserved. ©2017 Ubisoft Entertainment. All Rights Reserved. For Honor, Ghost Recon: Wildlands, Ubisoft and the Ubisoft logo are trademarks of Ubisoft Entertainment in the U.S. and/or other countries.
*Qualifying graphics cards, desktops, or notebooks: GeForce GTX 1080, GeForce GTX 1070, GeForce GTX 1080 notebook, GeForce GTX 1070 notebook, GeForce GTX 1080 desktop, GeForce GTX 1070 desktop.