Call of Duty: WWII Announced; Out November 3rd On PC
Featured Stories
Call of Duty is making a dramatic return to the greatest military conflict in history, and where the franchise first began, World War II. Available November 3rd, Call of Duty: WWII will enlist players in a single-player campaign that begins on the beaches of Normandy, and features side missions led by female resistance fighters, Brits, and other characters who can offer alternative perspectives on the horrors of war.
"More than two and a-half years ago we made the decision to return this franchise to its roots, and Call of Duty: WWII does so in epic fashion," said Eric Hirshberg, Activision CEO. "The team at Sledgehammer Games is delivering an authentic, gritty, cinematic experience that honours both the epic scale, and the human struggle of the greatest war the world has ever known. This game will let longtime fans experience World War II like never before, and will introduce this historic conflict to a whole new generation of gamers in the process."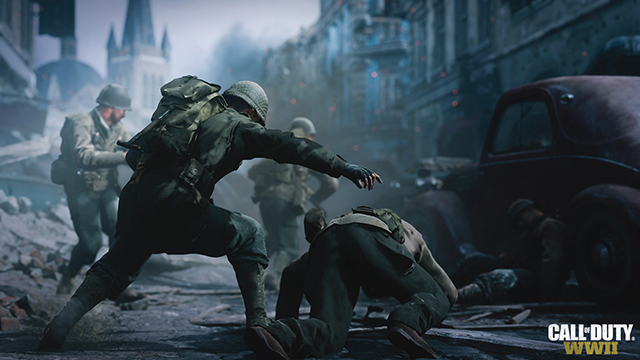 In addition to the expansive single-player campaign there'll also be a multiplayer mode, and for this game it will include scenario-based asymmetrical battles, as well as traditional player versus player matches.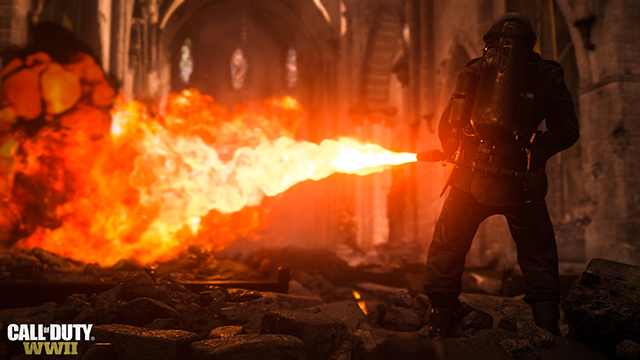 And of course, Call of Duty: WWII will include the latest take on the franchises Zombies mode, which has players cooperate against waves of undead enemies in special maps filled with secrets and easter eggs.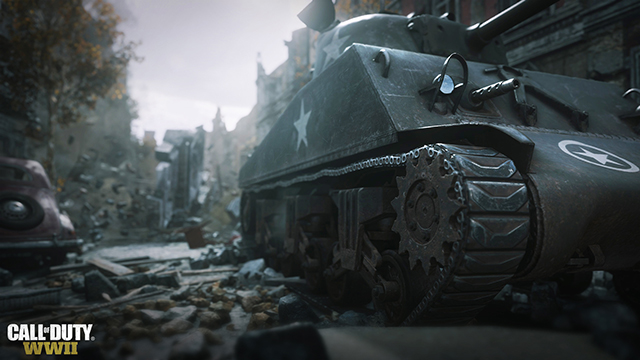 "Call of Duty: WWII has been a journey of inspiration and passion for everyone at Sledgehammer Games. The team is dedicated to delivering on the intense nature of war that focuses on the heroism and sacrifice of soldiers in WWII. Our rich narrative driven, action-packed campaign, and engaging and innovative multiplayer experience immerse players into the boots of a soldier fighting for freedom in a world on the brink of tyranny. And, our co-operative mode delivers a unique storyline that's an all-new take on Nazi Zombies that we think fans are going to love," said Michael Condrey, Studio Head and Co-Founder of Sledgehammer Games.
Added Glen Schofield, Studio Head and Co-Founder of Sledgehammer Games, "the story we're telling is unlike anything that we've tackled before. It's such an amazing journey of common everyday people who became heroes. We want to respect this great generation of soldiers, tell a realistic story set in a true inflection point in human history, and deliver the best experience of our careers."
Expect more info, and the first look at multiplayer, at E3 in June.