E3 2015's Best PC Experiences Were Powered By NVIDIA
Featured Stories
,
Events
,
E3
E3 2015 has undoubtedly been the best E3 for PC gaming in some time. At the show there were several DirectX 12 titles, numerous immersive VR experiences, a good number of cross-platform games and franchises previously exclusive to console, dozens of DirectX 11 titles pushing the limits of what's possible on the soon-to-be-eclipsed API, and many entertaining and unique indie games. Amongst the larger announcements, No Man's Sky is confirmed for PC, as is Gears of War: Ultimate Edition, and Shenmue III is finally a reality thanks to a record-breaking PC and console Kickstarter.
Of these excellent E3 PC experiences, the majority were powered and enhanced by GeForce GTX graphics cards, and others with NVIDIA G-SYNC monitors, NVIDIA GameWorks effects, and VR GameWorks, too.
At Activision, GeForce GTX PCs powered demos of the new Call of Duty, Call of Duty: Black Ops 3.
At Bethesda, Battlecry, Doom and Fallout 4 were powered by GeForce GTX GPUs.
At CCP, EVE Valkyrie PC demos were powered by GeForce GTX and VR GameWorks.
At Electronic Arts' stand, the reimagined Mirror's Edge: Catalyst ran on GeForce GTX
At Frontier's booth, Elite: Dangerous was powered by GeForce GTX, and is seen on G-SYNC screens.
At the Indiecade indie game showcase, Alienware GeForce GTX notebooks powered many of the demos.
At Microsoft, Fable Legends was playable on GeForce GTX PCs running Windows 10 and DirectX 12.
At Oculus, GeForce GTX and VR GameWorks ensured smooth, responsive gameplay on the latest version of their Rift headset.
At Razor's booth, GeForce GTX GPUs powered their latest laptops.
At Studio Wildcard, the indie smash hit ARK: Survival Evolved was powered by GeForce GTX, and runs without stutters on NVIDIA G-SYNC screens.
At Take-Two Interactive, Gearbox Software's Battleborn was powered by GeForce GTX graphics cards.
At Turtle Beach, their latest headphones and other accessories were connected to GeForce GTX PCs.
At Ubisoft, Rainbow Six Siege's high-octane multiplayer matches ran at super smooth frame rates thanks to GeForce GTX.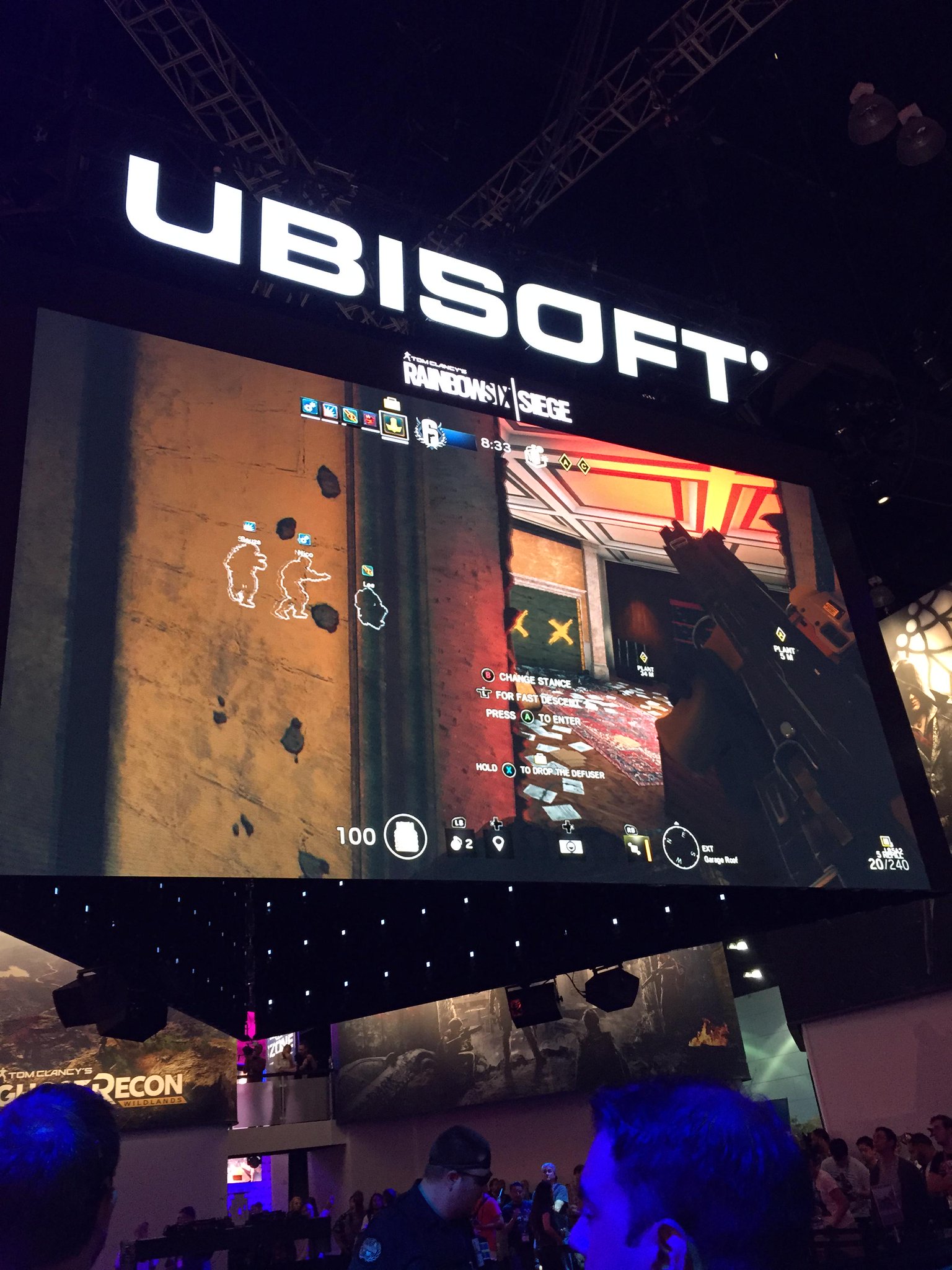 R6 image
At Warhorse Studios, the graphically advanced Kickstarter success, Kingdom Come: Deliverance, ran on one of the most powerful PCs at E3.
At Warner Bros., Batman: Arkham Knight ran on GeForce GTX with NVIDIA GameWorks effects enabled and maxed out, giving attendees an early sneak peek at the definitive PC edition of the much-anticipated Batman title.
And last, but by no means least, the NVIDIA meeting room was filled with high-performance GeForce GTX PCs, SHIELD devices, and G-SYNC monitors, including Acer's 34" 3440x1440 ultra-wide beauty, the X34.