Five VR Games You Must Play for the HTC Vive and Oculus Rift
Featured Stories
,
Virtual Reality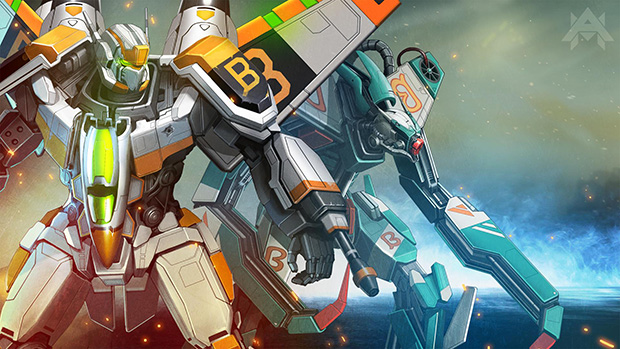 Virtual reality (VR) is here, and it's amazing. But VR wouldn't be much fun without some games to go along with it (at least not until someone creates the Enterprise D's Holodeck). That's why we collected a list of some of the most inspiring and engaging titles for the Oculus Rift and the HTC Vive. No matter where your gaming tendencies may lie, we guarantee you'll find any of these games an absolute blast to play.
And while running a VR rig might seem daunting or mystical at first, we assure you—it really isn't. You can check out the minimum VR-ready system requirements right here. If you're still unsure whether or not your PC is VR-capable—or if you're looking to upgrade some components to accommodate VR—NVIDIA's joint partnership programs with the Oculus Rift and the HTC Vive will show you everything you need to know, including an incredibly handy auto-hardware scan utilized through GeForce Experience.
I Expect You to Die
VR Platform: Oculus Rift
Release Date: Fall 2016
Recognize the quote in the game's title? It's from Goldfinger, where James Bond faces a grisly demise at the business end of a giant laser beam. Naturally, since he's Bond, he escapes unscathed. That's precisely what you're tasked to do in the tongue-in-cheek puzzle game I Expect You to Die. The difference is you're not James Bond, and because of that, you can expect to get killed over and over in each of the nefarious and deadly conundrums that the game presents.
For example, early on, you wake up in an old-fashioned car that's loaded with traps. But that's not the worst of it. That very same car is parked inside an airborne plane, and the plane is filled with noxious, poisonous gas. How do you get out? Lots of hilarious trial and error involving death. Particle beams shoot from sun visors at your face, accidental broken windows lead to asphyxiation, and a stick of dynamite beeps terrifyingly until disarmed. You'll need to solve numerous puzzles before finally getting away, only to find yourself in yet another trap right after.
I Expect You to Die is set to release later this year around fall, according to the publisher.  For more info on the title, you can watch some pretty entertaining in-game footage on Polygon.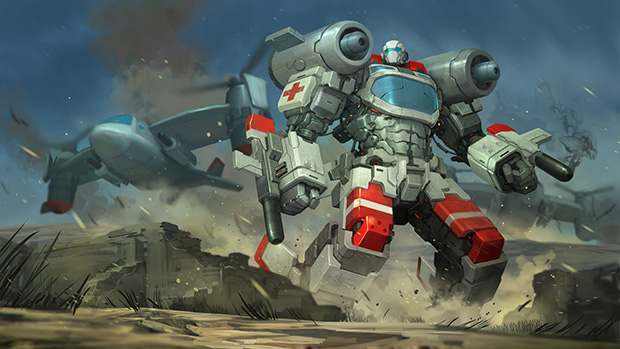 AirMech: Command
VR Platform: Oculus Rift
Release Date: Out Now
An RTS game in VR? You bet. AirMech: Command puts you in charge of an entire army inside your advanced, Robotech-inspired suit of armor. While you hover above the battlefield, you can issue commands to ground units, direct the overall strategy and tactics of your forces, and even react personally to threats by dropping down into the skirmishes yourself. Thanks to its accessibility and ease of play, AirMech: Command is a deep and richly rewarding game for pretty much anyone.
As you progress through more and more battles, you'll begin unlocking new content and extras, including nine additional AirMechs that offer their own tailored approaches to warfare. And the customization is myriad. There are 60 skins and over 60 options to outfit your mech, such as new paintjobs and upgrades. The more you play, the more personalized your avatar will become. And with 13 combined multiplayer and single-player maps, you'll always discover new ways to combine and wield the 60 units available to you to crush the opposition. You can also invite your pals to play in co-op mod (complete with voice-chat), or challenge them in personal grudge matches.
AirMech: Command is available now. For an in-depth look at the game, take a peek at UploadVR's review.
Quar: Battle for Gate 18
VR Platform: HTC Vive
Release Date: Out Now
This turn-based strategy game is based off the Quar tabletop game, and it takes place in the world of Alwyd. The Quar culture is made up of pointy nosed creatures with a strong resemblance to anteaters, and they comprise an unabashed warlike civilization that would make the Klingons proud. Ever since the Quar developed makeshift tools, they also created weapons and armor, including fortresses and siege engines. In fact, for the last 700 years, the Quar have been fighting The Long War. In Quar: Battle for Gate 18, you're dropped into one of The Long War's crucial conflicts, between the forces of the Crusader Army and the Royalist Coftyran Crymuster.
Inside the game, you can float around the maps and issue orders from any perspective you'd like, whether it be from a traditional top-down viewing angle, or right on the ground with the grunts. The Quar's technology is decidedly World War 1-themed, so you'll have access to old-fashioned-looking guns and explosives. 18 specific units are yours to throw into the mix, including tank units and infantry specialists, such as snipers or heavy cavalry. There's plenty of content to explore in this VR-enhanced environment—12 levels in total (with varied locales such as terrifying ditches and trenches, bombed-out forests, and night-themed landscapes).
Quar: Battle for Gate 18 is ready for downloading on Steam right this very second.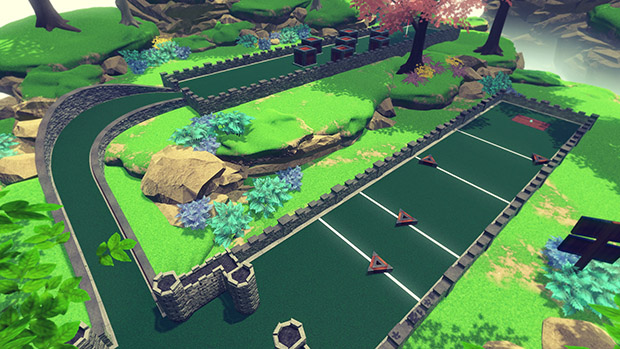 Cloudlands: VR Minigolf
VR Platform: HTC Vive
Release Date: Out Now
Cloudlands: VR Minigolf is the perfect family-friendly game. Set high above the earth (literally in the clouds), you'll be able to putt your way through a whole score of wonderfully creative courses. The developers took special care to create an authentic minigolf experience, making the game feel just like the real thing when you swing the club and hit the ball. "We wanted something that was accessible and more familiar while kind of taking it to the next level," said Justin Liebregts in an interview with Polygon. "We spent a month at least just on tuning the feel of hitting the ball and rolling along surfaces with the proper drag and everything."
The size of the game's courses means that you can affix the HTC Vive to your head and stroll around a large, empty room in your house to make the golf feel that much more convincing. But, if you're strapped for extra space, you can stay in a smaller area and easily teleport to the ball just by hitting a single button instead. And with its multiplayer-enabled gameplay, all you have to do is remove the HTC Vive and pass it to a friend or sibling for them to get a piece of the action. In addition to local multiplayer, you can head online and face off against others as well. The developers are also working on a course editor (available soon), where you can fashion up your own holes and share them with the world.
You can download Cloudlands: VR Minigolf on Steam. For more sweet details, take a look at these previews from Tom's Hardware and Tested.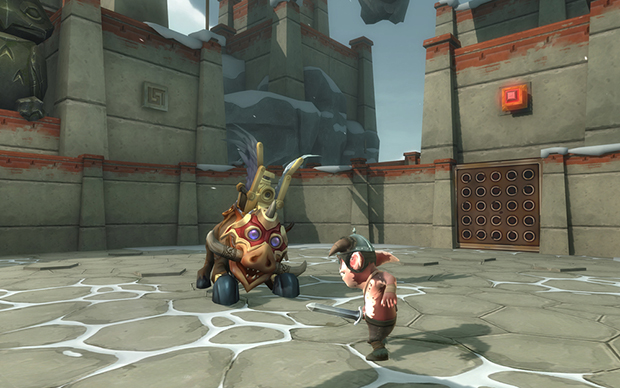 Herobound: Spirit Champion
VR Platform: Oculus Rift
Release Date: Out Now
If you'd prefer a break from some of the more complicated VR games out there, Herobound: Spirit Champion is a fine choice. This title celebrates simplicity in control and ease of accessibility, but at the same time retains all the fun components of a topnotch VR adventure. After transporting yourself into Herobound's vivid, cartoonish world, you'll explore four distinct realms (earth, water, air, and fire) as the Spirit of Life's champion, solving inventive puzzles and fighting off evil minions. Your overall mission is to take out the fiendish Spirit of Fire, who's taken the other spirits hostage.
After rescuing the captured spirits and freeing them, you'll unlock new powers by gaining magical stones. These powers can be used for fighting off foes more effectively, as well as aiding in deciphering puzzles. You'll also need to increase your life meter (thus extending how much punishment your tiny goblin body can take before teetering over) by defeating boss monsters and visiting alchemists. For combat, you'll have the option to change out your armaments to better deal with certain kinds of opponents. For example, the hammer found in the earth realm swings slowly and leaves you vulnerable to quick attacks, but it also destroys pretty much anything it hits.
You can buy Herobound: Spirit Champion from the Oculus store for $10.
Conclusion
No matter which VR platform you choose, be it the Oculus Rift or HTC Vive (or even both), you'll have a wonderful library of games to enjoy, especially the ones covered above. And remember, if you're a newcomer to the VR universe, or if you're unsure what it takes to get a PC that supports the equipment up and running, just pop on over to our informative VR system requirements page.