GeForce Experience Beta Adds Desktop & Windowed Mode Capture, and Advanced Mic Controls
Featured Stories
,
GeForce Experience

Following our GeForce Experience Beta update last month, which added in-game screenshot capture, editing and upload, as well as new broadcast features, we're updating our feature-rich beta once again.
Today, we're introducing desktop and windowed-mode capture when recording gameplay, broadcasting online and taking screenshots, and new advanced microphone controls, enabling you to share your experiences in virtually every game available, and take control of your audio capture.
Windowed Mode & Desktop Capture
Activating the new windowed mode and desktop capture functionality for videos and screenshots couldn't be easier: simply click on the Preferences tab in GeForce Experience, click on to Share on the left nav, scroll down, and tick the "Turn on desktop capture for Instant Replay, Record, and Broadcast" box.

With that one click you're now able to capture footage, stream, and take screenshots of virtually every game. You can even seamlessly switch from fullscreen to windowed mode, and vice versa, without interrupting a recording. Here's a quick example I shot, switching from fullscreen to windowed mode in Dragon's Dogma:
And using the same functionality the excellent Nuclear Throne was captured running in Windowed Mode on my desktop, as can just about every other game available, including Minecraft.
The new recording mode also enables the capture of screenshots in windowed mode: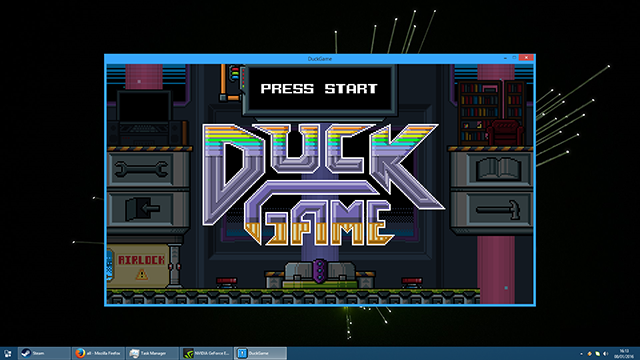 If you want to remove the other desktop elements and the border, simply crop the screenshot prior to upload using the Gallery features we added last month.
Mic Control
In addition to the new desktop and windowed mode features, the new GeForce Experience Beta update also introduces microphone controls for gameplay capture and streaming. To access them, bring up the Share overlay with your predefined shortcut and select the option highlighted in the image below.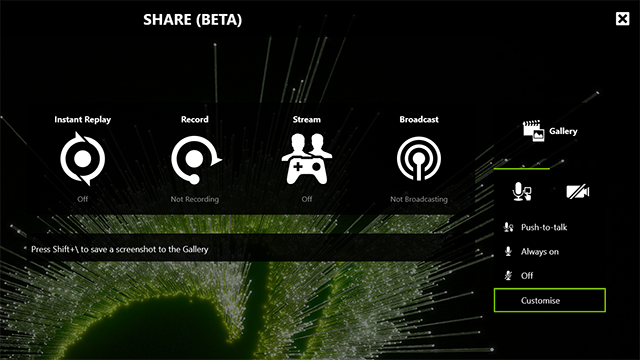 From within the new screen that appears, you can change your recording device, adjust the recording volume, and further boost the recording volume if required.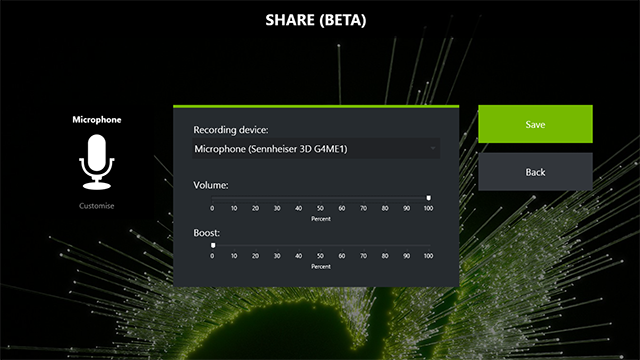 GeForce Experience Beta: Now Even Better
This month's update continues to improve GeForce Experience, enabling you to record, broadcast, and take screenshots in fullscreen mode, windowed mode, or on your desktop even. Update to the new GeForce Experience Beta through the beta client, if you've installed a previous version, or download manually from GeForce.com. And learn more about the additional fixes, tweaks,and changes in this GeForce Experience beta release here.
To make these features even better we want your feedback. Tell us how easy the new additions were to use, tell us what you'd change or add, and what you'd like to see next in GeForce Experience update.
Thanks for testing this new release, and stay tuned to GeForce.com for news of future updates.