GeForce NOW Cloud Gaming PC Beta Begins: Play At Max Settings, At Up To 120 FPS, On Underpowered PCs
Featured Stories
,
CES
,
GeForce NOW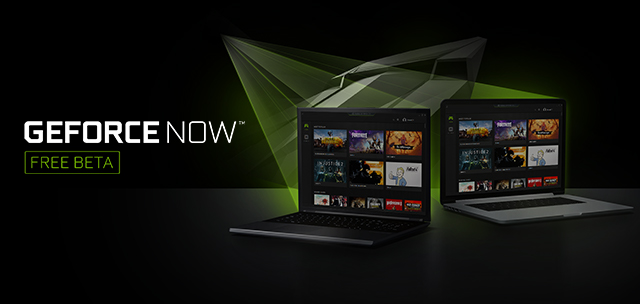 For many years NVIDIA has been developing the world's best cloud gaming technology, designed to stream games across the Internet at crystal-clear 1080p, with low latency. The result of this research and development is GeForce NOW, which we launched in beta for Macs last summer. Today, we're announcing that PC gamers can now join in the fun with Mac gamers in our GeForce NOW cloud gaming PC beta, for free.
GeForce NOW connects gamers to their library of PC games from some of the top digital stores. And starting today that also includes Ubisoft's Uplay PC, meaning you'll be able to play games like Tom Clancy's Rainbow Six Siege on GeForce NOW.
By using our unparalleled technology and the performance of the world's fastest graphics cards, virtually all PCs and Macs can be transformed into blisteringly-fast GeForce gaming rigs, capable of playing over 160 games at max settings. And now, in our newest beta, select titles can be played at up to 120 FPS up to 1920x1080, for the smoothest-possible cloud gaming experience.
All you need to play is the GeForce NOW app, a compatible PC or Mac, and a 25 Mbps or faster internet connection. Then, simply log in and install the games you own from our list of supported game titles onto your virtual GeForce NOW PC. Once installed, launch them from our app and enjoy an unrivaled gaming experience with maximum graphics settings at up to 120 FPS.
"It's really fun to be able to play Paragon and Fortnite using NVIDIA's GeForce NOW service," said Mark Rein, Vice President of Epic Games. "The games stream very smoothly, even on my Macbook Air, giving you the feeling you're playing natively. Well done, NVIDIA!"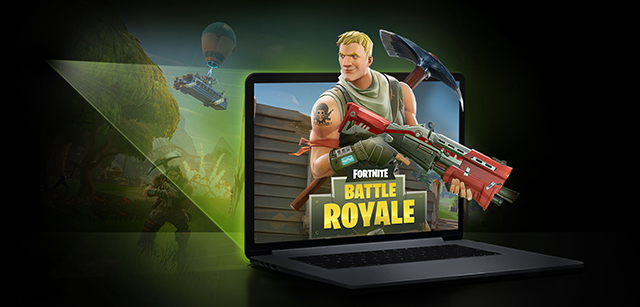 GeForce NOW also makes PC and cloud gaming simple – all patching, game configuring and driver updating is handled automatically by the GeForce NOW infrastructure, and games take just 30 seconds to install. And in addition, save games, achievements and other settings are automatically synchronized with digital game platforms, enabling you to instantly pick up from where you left off.
In conclusion then, whether you want to use GeForce NOW to continue gaming while away from your primary PC, to play the latest titles on a decade-old system that's below minimum system requirements of new games, or to play PC games on a Mac, GeForce NOW delivers the world's best cloud gaming experience. Whichever way you play you'll be doing so with the highest levels of graphical fidelity, at up to 120 FPS, for the smoothest, clearest cloud-based gameplay seen to date.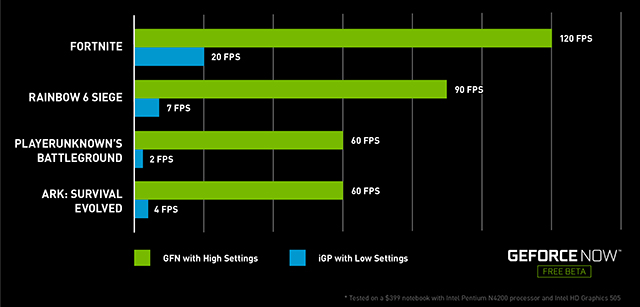 Head to the GeForce NOW website to sign-up for the waitlist, which will notify you when you can begin playing, and when GeForce NOW is available in your region if you're outside North America or Europe.