Give Fallout 4's Wasteland A Fresh New Look with Mods
Featured Stories
,
Mods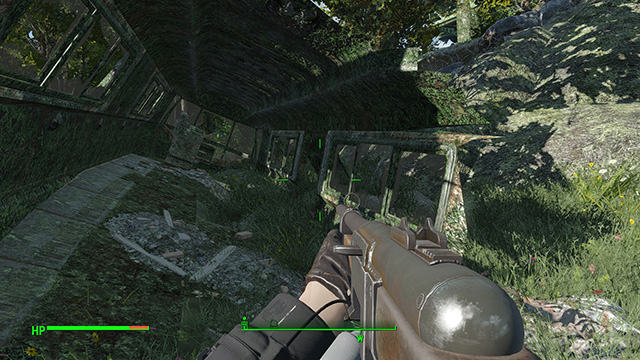 Considering another Fallout 4 character build and play through but a little tired of trudging through that post-nuclear landscape? There's a relatively easy fix: Install a graphics overhaul mod or two – such as ResurrectionDev's Resurrection or LoneVaultWanderer's Fallout 4 Mod Overhaul – and completely change the game's look and feel.
It's no secret Fallout 4 was created with modified versions of the same tools Bethesda used to make The Elder Scrolls V: Skyrim, which is why the game shares similar mechanics for certain things, such as the user interface. And, Bethesda recently released the Creation Kit for Fallout, which puts many of the same tools Bethesda used to make the game into modders' hands.
They did the same for Skyrim, which still enjoys a strong modding community – five years after the game's release – and we can't wait to see what the Fallout community does with the Creation Kit. In fact, we've launched a Fallout 4 Mod Contest to celebrate the release of the Creation Kit, offering up more than $40,000 in cash and prizes!
Put Nature on the Comeback Trail with Resurrection
Thanks to the efforts of modders like ResurrectionDev, you can take Fallout's similarities with Skyrim a step further by giving its environments a lush, and vibrant, overhaul. Resurrection aims to bring a fresh new summer atmosphere to the Commonwealth, driven by the central concept that nature is well on its way to reclaiming the post-nuclear landscape. Check it out in the video below.
As you can see, the visual shift is quite dramatic. The mod accomplishes this with the addition of new grass, landscape and building textures, along with a new parallax effect for all landscape textures and new ambient sound effects. The result is an entirely new atmosphere for Fallout 4.
Note: Resurrection is currently a beta version and the author notes you should expect to encounter some bugs, mostly of the missing texture variety, particularly depending on whether or install it on top of mods that alter any of the same vanilla textures.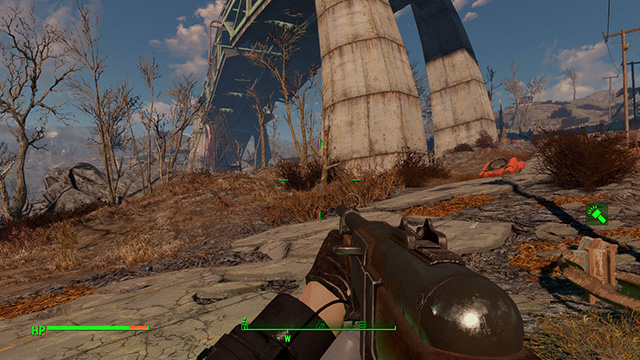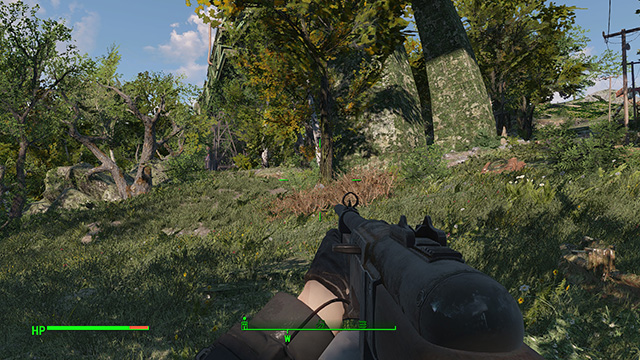 The effect may not be for everyone but, at the very least, it's fun to try out, and Resurrection is definitely a mod that we're going to keep our eyes on.
LoneVaultWanderer's Ultra Realistic Graphics Overhaul for Fallout 4
Our next mod is not a mod at all but rather a collection of fourteen mods that, when combined, aim to heighten Fallout 4's visual realism. The pack of mods alters the look of the water, adds more vivid landscape, rock and tree textures, sprinkles in some greenery, overhauls the PipBoy and Power Armors, and more. Check it out in LoneVaultWanderer's video below, which describes each mod in detail.
The full list of mods used is as follows:
The end result of all these mods is a very distinct new look for Fallout 4 that manages to hold onto a great deal of the base game's atmosphere while adding a great deal of color, lighting improvements and detail.
As you can see, it's not that hard to give Fallout 4 wastelands a makeover for your next, or even your current, play through!
What are some of your favorite graphics overhaul mods? Let us know in the comments below. And be sure to checkout our Fallout 4 Mod Contest - build your own mod for a chance at your share of more than $40,000 in cash and loot!