No Man's Sky: PC Graphics Settings Unveiled, 4K Screenshots On Show
Featured Stories
,
No Man's Sky
Today, the much-anticipated No Man's Sky launches on PC. You've seen the PlayStation 4 footage, heard the accounts of gamers who've made astounding discoveries, and read the reviews and impression from the press. Now, you can explore the game for yourself on PC, and see why everyone is so excited.
Because PC specs vary from one player to the next, developer Hello Games has included a number of settings, enabling No Man's Sky players to adjust image quality and performance to suit their own setup and preferences. Configurable graphics settings include Anisotropic Filtering, Anti-Aliasing, Generation Detail (the image quality of the randomly-generated terrain and objects), Reflection Quality, Shadow Detail, and Texture Detail. And of course you can crank up the resolution, and disable V-Sync to run No Man's Sky as fast as your GPU, CPU and monitor will allow.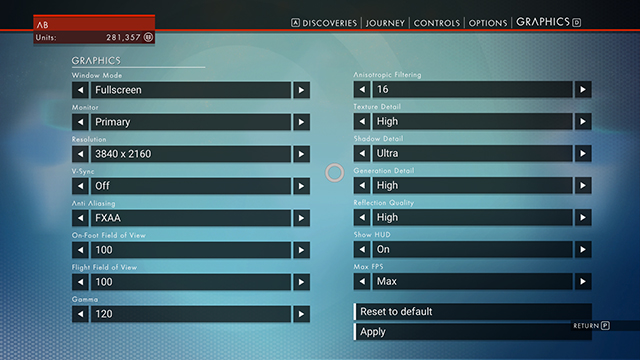 Similarly, gamers can adjust their on-foot and in-flight fields of view, as well as the screen resolution, window mode, and primary monitor settings. And on another menu, controls for each on-foot and in-flight action can be rebound.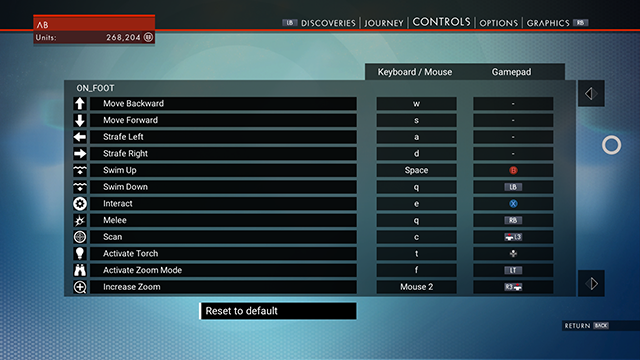 With options and resolution cranked up, and the right GPU, CPU and monitor, you will witness the full beauty of the No Man's Sky universe in glorious detail at 4K. To give you a taste of just how beautiful No Man's Sky can look on PC with settings maxed out, we've got three 4K screenshots for you to admire below.
When you do begin to play No Man's Sky, note that GeForce Experience users will receive Optimal Playable Settings for the game, giving them the optimum experience the second they start playing. Furthermore, GeForce Experience users can also capture or stream their experiences through ShadowPlay and Share, and with Share take screenshots that can be quickly uploaded to Imgur. And next week, GeForce Experience users will automatically receive our latest Game Ready driver.