NVIDIA At BlizzCon 2017 – Get The Official NVIDIA Patch, Win Prizes, And More
Events
BlizzCon is an epic celebration of Blizzard Entertainment's game universes, and the communities that bring them to life, and this year it's happening November 3rd and 4th. 30,000 Blizzard fans are expected to attend, there'll be announcements galore for each of Blizzard's games, eSports world championships, and of course, the ever-popular cosplay contests.
As always, NVIDIA will have a BlizzCon booth where attendees can go hands-on with the latest technology, play Blizzard games at the highest levels of detail on cutting-edge displays, win prizes, and check out a variety of other stuff. Let's learn more!
Discover The Ultimate PC Experience
If you want to see how your favorite Blizzard games look and play on the very best PC hardware, head to any Blizzard demo station in BlizzCon to try the latest versions and pre-release sneak peeks of their games on GeForce GTX 1080 Ti and GeForce GTX 1070 PCs. Or head on over to our booth where we've got over two dozen PCs ready and waiting, each with the world's fastest graphics card, the GeForce GTX 1080 Ti.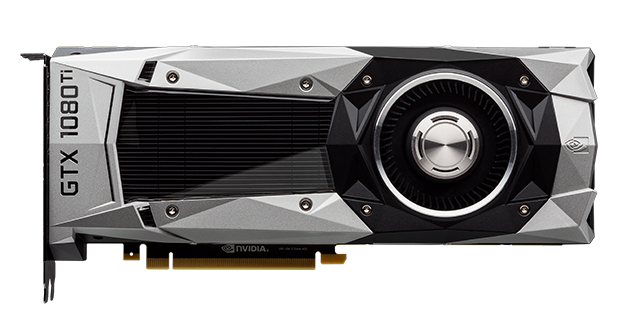 Depending on the PC, the GTX 1080 Ti will either be pumping out pixels to gorgeous 4K IPS G-SYNC monitors, or blazing-fast 1920x1080 240Hz G-SYNC monitors, designed for the fast-paced, high-framerate, intense-gaming of competitive Overwatch.
You can also check out super powerful, portable GeForce GTX MaxQ laptops, capable of playing Blizzard's titles on max settings, and the latest additions to GeForce Experience, GeForce NOW, and other NVIDIA technologies.
BlizzCon 2017 NVIDIA Emissary Quest
Swing by our booth in Hall B, #B1, and snag an Emissary Quest Card that will enter you into a prize draw for GeForce GTX GPUs and Max Q Laptops, and award you with the official NVIDIA BlizzCon 2017 backpack patch.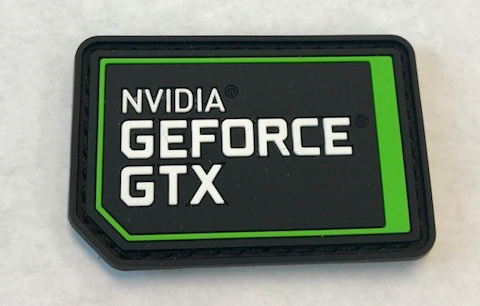 Simply follow the instructions on the quest card to check out the latest technologies from NVIDIA, get a stamp for each, and you're done. It's that simple.
Play Overwatch on Your Mac with the GeForce NOW Beta
For years there have been two issues with trying to play your favorite Blizzard games on a Mac: in some cases, the game wasn't available at launch - if at all - and if it was, you weren't able to play it at max settings.
GeForce NOW solves both by turning your Macbook or iMac into a virtual GeForce gaming PC. Games are rendered on Pascal-class GPUs in the cloud, so you get the performance of a GeForce GTX 1080 on a Mac! Since the heavy lifting is done in the cloud, you never have to wait for long downloads, updates or patches. And your virtual PC is always maintained, so you can always start your Overwatch sessions in seconds.
The GeForce NOW for Mac Beta service is available now in the US, Canada and Europe, and is free through the end of the year. Try it for yourself here.
At BlizzCon, we're launching World of Warcraft with Addons for the GeForce NOW for Mac beta. You'll find three GeForce NOW for Mac demo stations, allowing you to try the tech on the show floor, and ask our staff your burning questions. And just for trying out the service, you'll get a GeForce NOW bandana and a Blizzard button set.
Blizzard's World Championship
Over 100 teams and players are taking part in Blizzard's World Championships for Overwatch, World of Warcraft, StarCraft II, Heroes of the Storm, and Hearthstone. In the realm of Overwatch, 8 national teams will face off in single-elimination battles to take home the World Cup trophy, and the lion's share of the $360,000 prize pool.
Before the tournament, NVIDIA hosted the star-studded Team USA at a boot camp at our HQ, helping the team practice and prepare on the very best tournament-grade hardware:
Follow Along At Home
If you're unable to attend BlizzCon, follow the event at home with us! Throughout the show, and during the first half of November, tune in to NVIDIA GeForce Facebook, Twitter and Instagram for highlights, and join our special giveaway contest across all of NVIDIA GeForce YouTube's BlizzCon coverage.