NVIDIA Max-Q Design-Philosophy Laptops Are Available Now
Featured Stories
,
Hardware
,
Laptops
,
Max-Q
A month ago we unveiled Max-Q, an innovative new laptop design process that enables the creation of thinner, lighter, faster laptops fitted with GeForce GTX 1060, 1070 and 1080 GPUs. Compared to similarly-sized laptops, Max-Q laptops are up to 70% faster in the latest games, delivering unprecedented performance in a mobile form factor.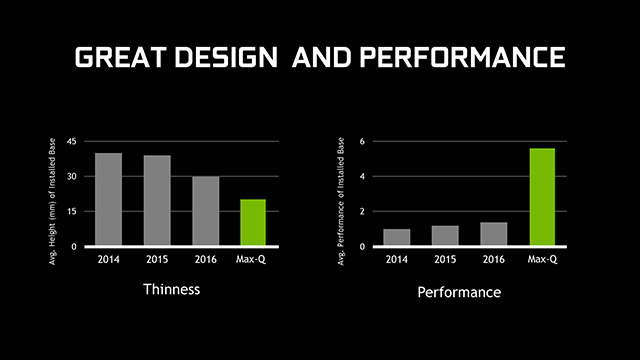 For a complete overview of the Max-Q design process please check out our Max-Q announcement article
Today, several Max-Q laptops from ASUS, Clevo, MSI and Sager are available for purchase or pre-order, enabling you to get your hands on the world's most powerful laptops in the very near future.
ASUS "Zephyrus" GX501
The ASUS "Zephyrus" GX501 is perhaps the most innovative laptop in years, featuring a mechanical chassis that expands when the screen is opened, increasing airflow space by 20%, and total airflow by 30%. This keeps the GeForce GTX 1080 GPU and i7-7700HQ CPU cool over prolonged periods, and enables higher GPU Boost and Turbo Boost clock speeds, further increasing performance.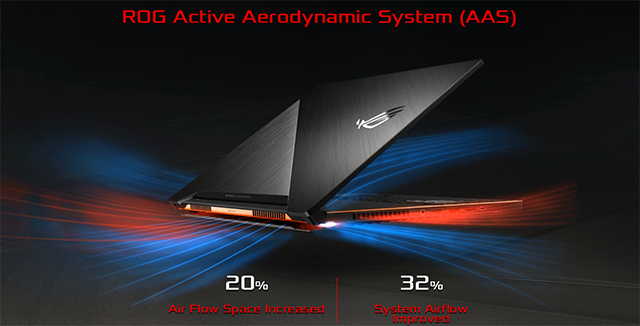 Should you decide to play at the system's native 1920x1080, instead of using NVIDIA DSR for higher image quality, you'll have no trouble reaching 120 FPS on the 120Hz G-SYNC 15.6" anti-glare wide-view Full HD panel, giving a super smooth picture that is clearer and more responsive in the likes of LawBreakers and Overwatch.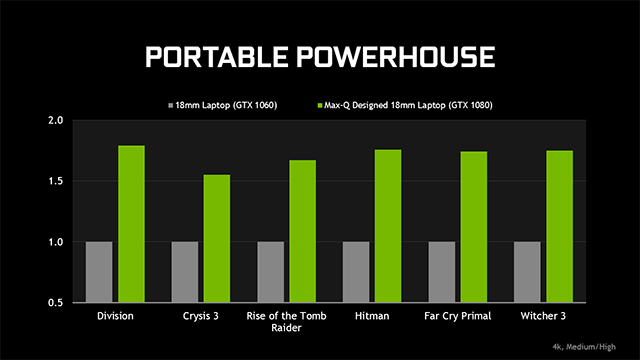 The Max-Q design process enables a much faster GPU to be equipped in an equally-thin laptop, improving performance by up to 70%
The GX501's unprecedented performance is even more remarkable when you discover that the entire system is less than 18mm-thick, weighs only 4.94 lbs, and runs at a comparatively quiet 39 dBA. For a closer look check out our unboxing of ASUS's new laptop, which is out now.
If the ASUS "Zephyrus" GX501 is the laptop for you, it can be purchased here.
MSI GS63VR & GS73VR
Two new MSI laptops with Max-Q design are now available: the 15.6" GS63VR and the 17" GS73VR. Both are part of MSI's well-regarded "Stealth Pro" range and so include all the sound, keyboard and networking trimmings of previous models, and both are VR Ready, meaning they have the required number of USB ports and AV outputs for VR Headsets.
Under the hood, both models feature a GeForce GTX 1070 GPU with Max-Q design cooled by two fans connected to 5 heatpipes, enabling cool, quiet operation when gaming at high graphics settings and high framerates on their 120Hz 1920x1080 screens.

If weight is a key statistic that influencers your purchasing decision, then do note that the GS63VR is the lightest Max-Q laptop currently available, weighing just 3.9 lbs. It's also the thinnest Max-Q laptop at 17.5mm, 0.4mm thinner than the ASUS GX501, and 2mm thinner than its 17" big brother, the GS73VR.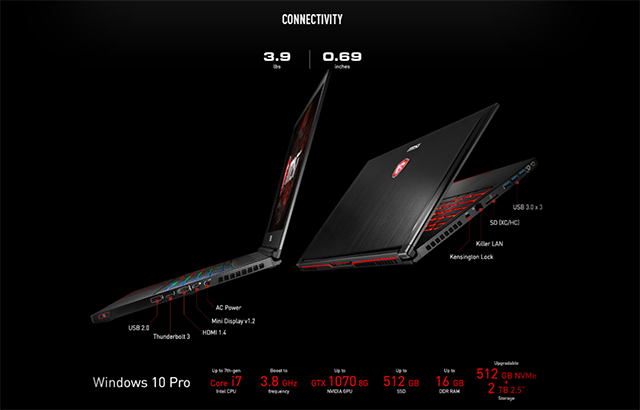 If you wish to purchase either of MSI's Max-Q design process laptops, you can do so here and here.
Sager NP8952
At the unveiling of Max-Q we featured the Clevo P950 Max-Q laptop, and stated that several system builders would be offering the unit for sale under their own brand. The Sager NP8952, shown below, is the first of these rebranded laptops to be available for pre-order.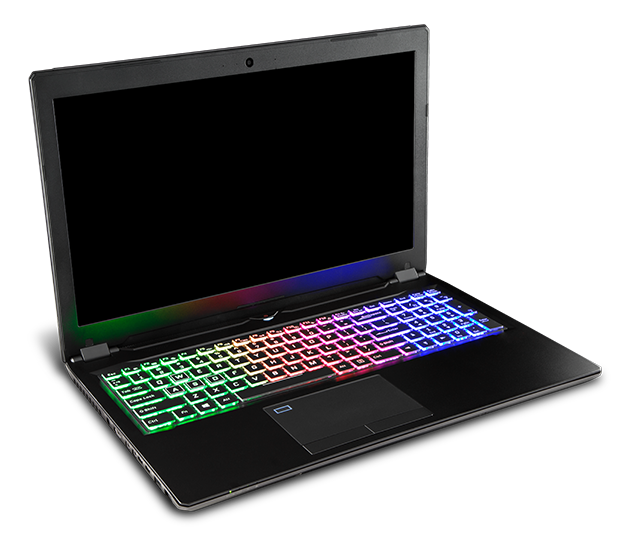 Featuring a GeForce GTX 1070 GPU with Max-Q design and an Intel i7-7700HQ, the Sager NP8952 is 18.5mm-thin and weighs 4.18 lbs. It's VR Ready, has an illuminated keyboard, and comes with a full serving of I/O and other gubbins:
1x HDMI output Port (with HDCP)
2x Mini Display port 1.3
3x USB 3.0 Ports
2x USB 3.1 Ports (Type C)
1x 2-in-1 Audio Jack (Headphone / S/PDIF Optical output)
1x Microphone Jack
1x RJ-45 LAN (10/100/1000Mbps)
6-in-1 Card Reader (MMC/RSMMC/SD/Mini-SD/SDHC/SDXC)
Built-in 2.0M FHD Video Camera
2x M.2 Card Slots

1st for WLAN Combo M.2 2230 Card with PCIe and USB interface
2nd for SSD M.2 2280 Card with SATA / PCIe Gen3x4 interface

High Definition audio interface
S/PDIF digital output
Built-in Array Microphone
Built-in two speakers
SoundBlasterX® Pro-Gaming 360°
ANSP™ 3D sound technology on headphone output
Full color illuminated full size keyboard with numeric pad W/A/S/D gaming keys
One changeable 2.5" 7mm(H) SATA HDD
One M.2 2280 SSD, SATA or PCIe Gen3x4 interface (Factory Option)
Up to 32GB DDR4 2400MHz RAM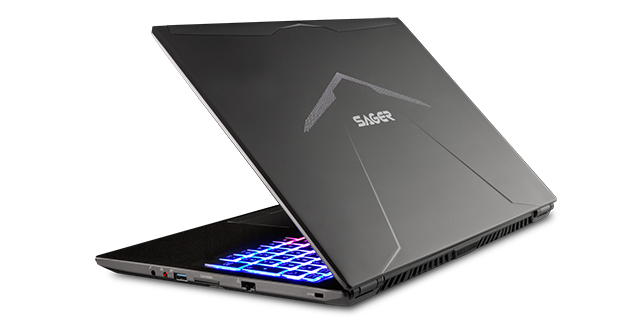 If the Sager NP8952 is your Max-Q laptop of choice, you can pre-order it here.
Max-Q Laptops, Available Now
With the launch of laptops utilizing the Max-Q design philosophy, gamers preferring mobile form factors can now experience the performance of the GeForce GTX 1060, 1070 and 1080 in thin, light chassis that fit easily within a backpack or messenger bag. No game or experience will be off limits with these new laptops, and with the right game settings applied via GeForce Experience, mobile 4K gaming is now possible.
For additional Max-Q laptops from other manufacturers, stay tuned to our Max-Q Buy Now page – new models will be added as they become available. For more on the Max-Q philosophy itself, check out our in-depth tech article.