Middle-earth™: Shadow of War™ - Play it on your Mac Instantly with GeForce NOW™!
Featured Stories
,
GeForce NOW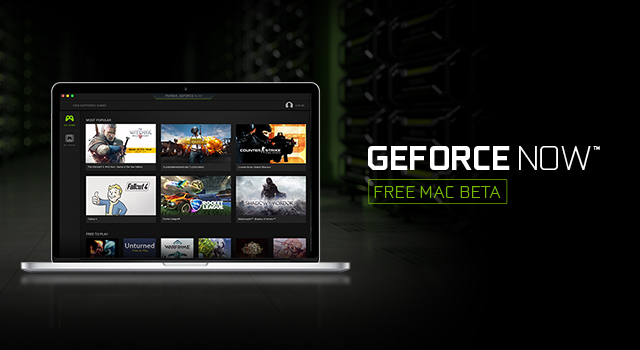 Middle-earth™: Shadow of War™ is out and you can score the game for free with the qualified purchase of a GeForce® GTX 10 Series GPU. However, what if you want to keep playing when you're away from your gaming PC, and your only gaming option is a Mac? Say, at work on your lunch break, at school, or simply on the go. Well, NVIDIA® can help with that too!
We can take that Mac desktop or laptop and transform into into a cutting-edge gaming beast fueled by the latest Geforce GTX technology, and enable you to pick up your Middle-earth: Shadow of War game right where you left off playing on your primary gaming PC. Simply grab your Mac and head over to GeForce NOW™ for Mac, currently in free beta, to get started.
GeForce NOW for Mac gives you instant access to your own virtual GeForce GTX gaming PC. Download our free app, use it to install your Steam™ account games on your virtual PC, and you can be playing Middle-earth: Shadow of War on your Mac almost instantly.
There's no need to wait to download Middle-earth: Shadow of War to your local PC, with GeForce NOW's express install feature the game will be ready and waiting for you in the cloud in mere minutes. And, provided you have cloud synchronization enabled for Shadow of War on your Steam account, you can continue right where you left off on your gaming PC at home.
And Middle-earth: Shadow of War  is just one of more than 100 games GeForce NOW for Mac currently supports, with new titles being added regularly. You can play any game you own on this list instantly, or purchase them through Steam, or Blizzard® Battle.net, as you normally would.
Plus, all supported games have optimal play settings applied automatically, and NVIDIA keeps everything up to date with the latest game-ready drivers and game updates. So you just click and play.
GeForce NOW is fast, simple to use, and free to try out and enjoy during the beta. So why not give it a go? All you need is a good internet connection, and to reside in North America. Read more about our system requirements here.