Rig Spotlight: Awesome Build Vol. 2
GeForce Garage
,
Rig Spotlights
,
Videos
Inspired by the Marvel movie franchise, this awesome PC mod looks like a scene directly out of Guardians of the Galaxy Vol. 2. It is the impressive result from the incredible tandem of Ron Lee Christianson of Blue Horse Studios and Lee Harrington of PCJunkieMods.
But it isn't just a cool looking PC, Awesome Build Vol. 2 will be part of a GIVEAWAY to benefit Make-A-Wish San Francisco. Visit sf.wish.org/awesomebuild for more details
---
Awesome Build Vol. 2 Spec
Component
Product
Chassis
Corsair 460X Crystal
Graphics Card
2x ASUS ROG Poseidon GeForce GTX 1080 Ti
CPU
Intel Core i7-7700K
Motherboard
ASUS ROG Maximus XI Extreme Z270
Memory
Corsair Vengeance RGB 32GB 2666Mhz
Storage
Intel 600p 1TB
Intel 750 1.2TB
Power
Corsair HX1000
Cooling
Primochill Watercooling
Corsair HD120 RGB Fans and RGB Lighting Strip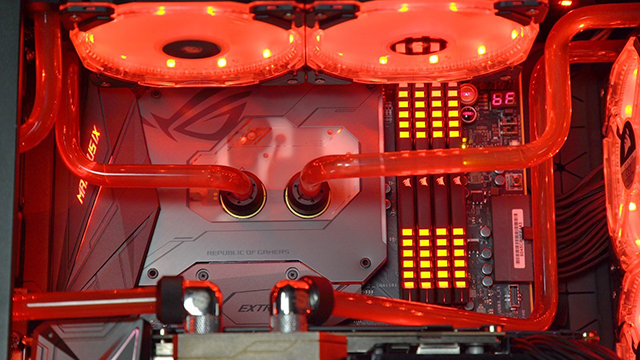 The motherboard that inspired the concept- the ASUS ROG Maximus XI Extreme Z270. The CPU block resembles a cassette tape.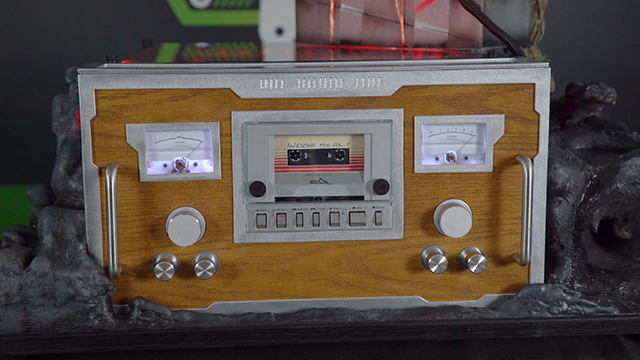 The front of the chassis was created to look just like Peter Quill's tape deck.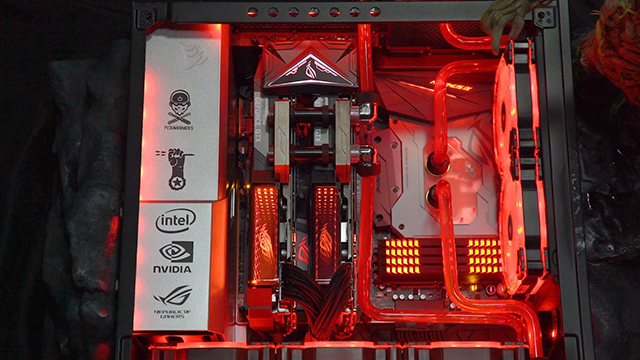 Inside, you have an killer high-end system...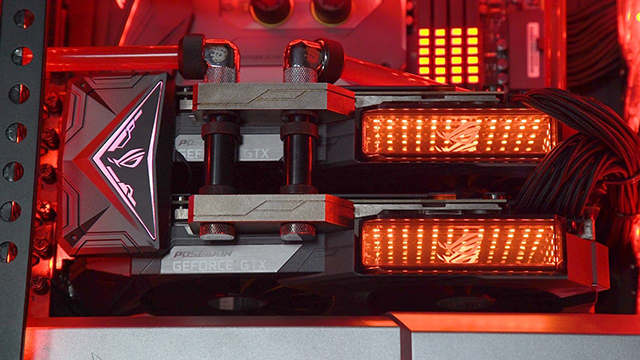 including 2 ASUS ROG Poseidon GeForce GTX 1080 Tis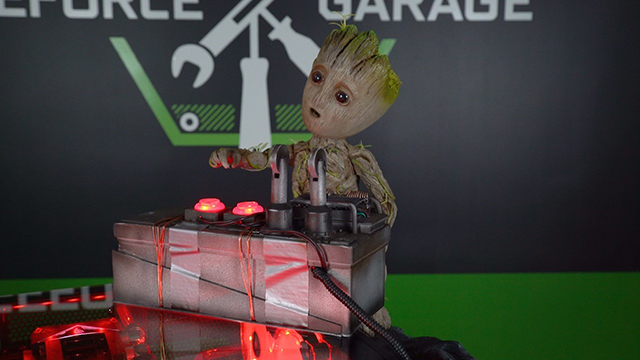 On top, you have a sculpted recreation of Baby Groot pondering whether or not to push the button.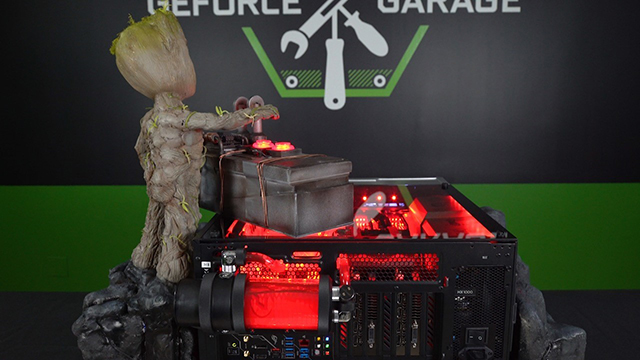 But don't worry, one of those buttons actually powers up the PC.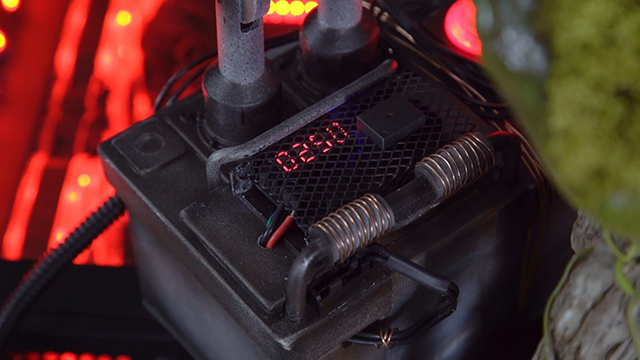 Please visit sf.wish.org/awesomebuild to donate and possibly take home this awesome build.
---
If you know of a rig that we should feature on GeForce Garage, let us know in the comments below.