Rig Spotlight: Bulldog GTO by Lee Harrington
GeForce Garage
,
Rig Spotlights
,
Videos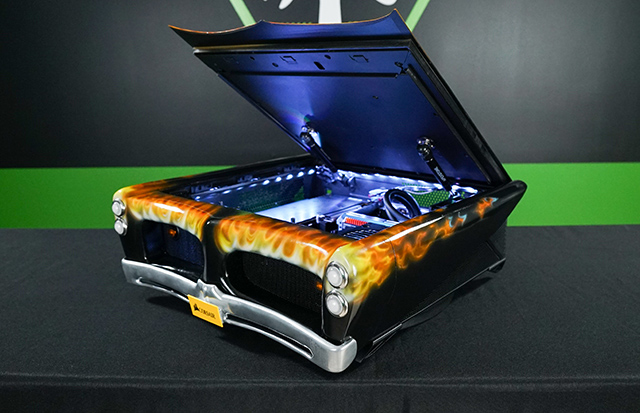 We recently had a couple of racing car mods on GeForce Garage, from Ronnie Hara's Skyline GT-R to Kensuke Morita's Nissan GT-R. Today, we taking it back to classic muscle with a late '60s Pontiac GTO-inspired mod from Lee Harrington of PCJunkieMods. It has that classic hot rod feel, right down to the flames paintjob and was built specifically to showcase Corsair's new special edition Torque RAM kit.
---
Bulldog GTO

Inspired by the classic Pontiac GTO...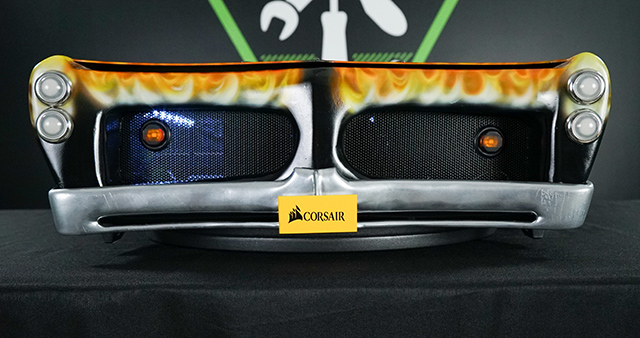 complete with sculpted fenders, a custom bumper and working headlights and flashers.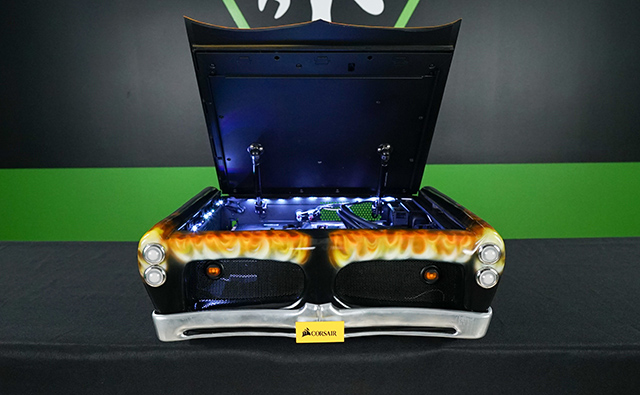 Popping open the hood, you can see the Z270 system...

powered by a small form factor PSU.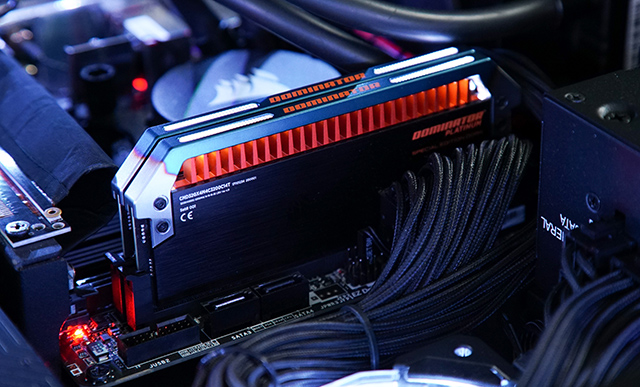 These Special Edition Torque RAM fit the theme perfectly.
---
If you know of a rig that we should feature on GeForce Garage, let us know in the comments below.