Rig Spotlight: Custom GeForce Notebooks
GeForce Garage
,
Rig Spotlights
Last year, our notebook modding showcase in Thailand resulted in some incredible looking custom laptops.
Wanting to see what else could be done with such limited space, we reached out to several artists and modders to discover what amazing pieces of art they could make from our line of 9-Series and 10-Series notebooks. And here's what they came up with!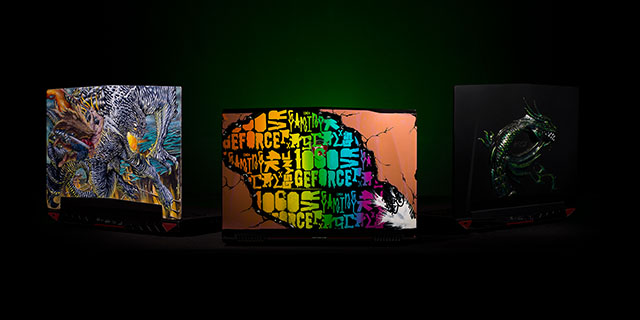 ---
Modders: Rip City Modders
MSI GT72S 6QF Pro G Dragon with GTX 980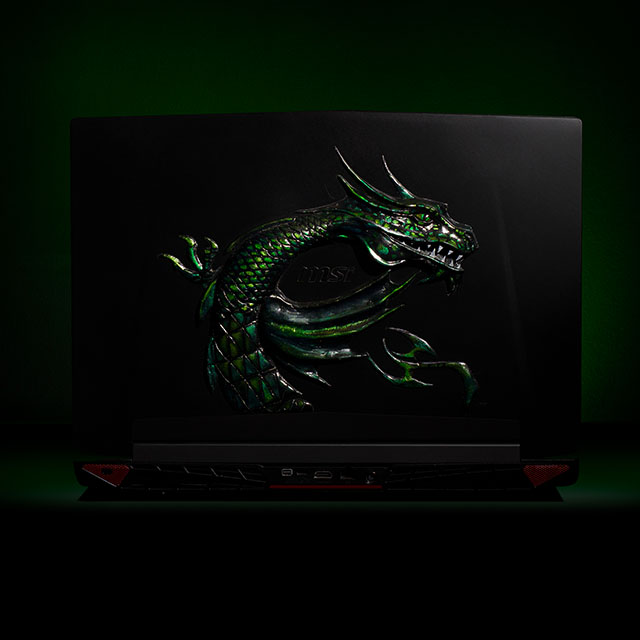 Known for their 3-dimensional sculpting with their desktop mods like The Andromeda Initiative, Jon Hansz and Ron Lee Christianson of Rip City Modders brought the dragon design that was already etched into the notebook cover to life with a sculpted body complete with textured scales and iridescent skin that the pictures cannot do justice.
---
Comicbook Artist: Harvey Tolibao
MSI GT72S 6QF Pro G Dragon with GTX 980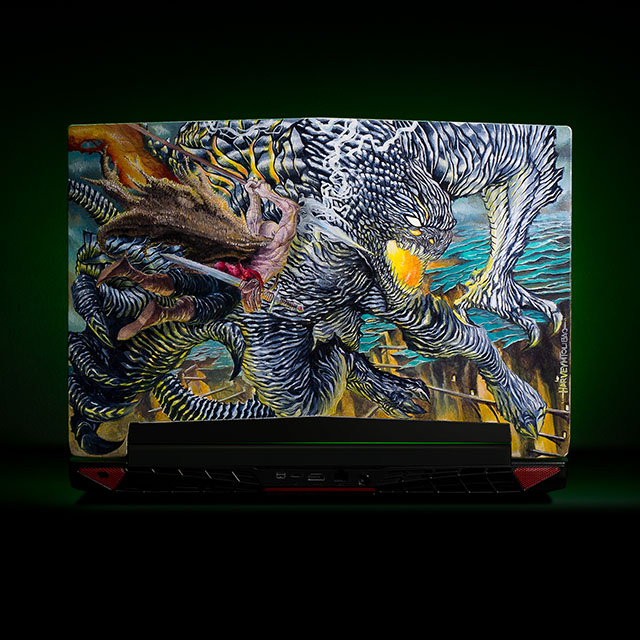 Harvey Tolibao has illustrated for Marvel, DC and several other companies. His approach was to take the eye of the pre-existing dragon design on the lid and to incorporate it into a new beast. Now the eye of this fearsome creature lights up as it takes on a lone brave warrior.
---
Street Artist: Peter Syravong
MSII GE72VR with GTX 1060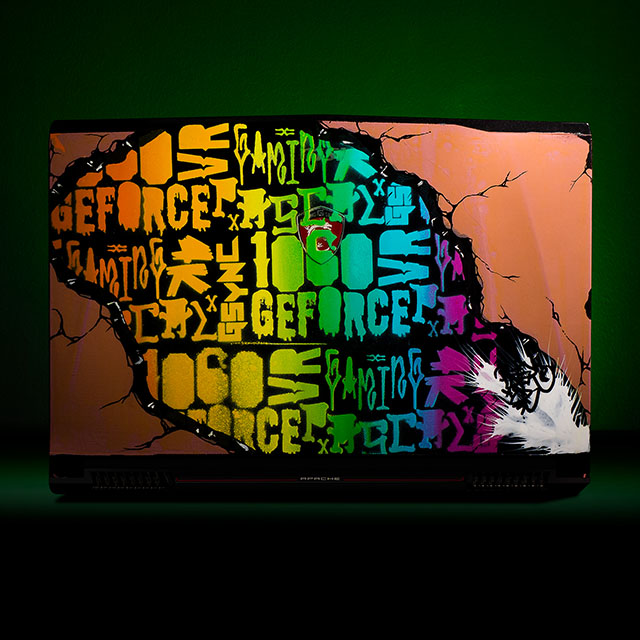 Resident creative and street artist Peter Syravong wanted something graphically charged, the power of GeForce breaking out of the notebook's shell. Art was done with a mix of oil based paints, Montana Acrylic markers, spray paint and epoxy resin.
Have a sweet looking laptop? Made your notebook yours? Share yours below.