Rig Spotlight: Modders Inc. Fallout Mod #1 - "Wasted Lightning"
GeForce Garage
,
Interviews
,
Rig Spotlights
Based on the incredible work that Dewayne Carel did on his Fallout Rig, there was no hesitation to ask if he and his band of modders at Modders Inc. could produce some equally incredible mods for our Fallout 4 Share Every Win contest.
Looking for three completely unique rigs as prizes, we allowed each craftsman to come up with whatever concept they felt best portrayed the game and universe.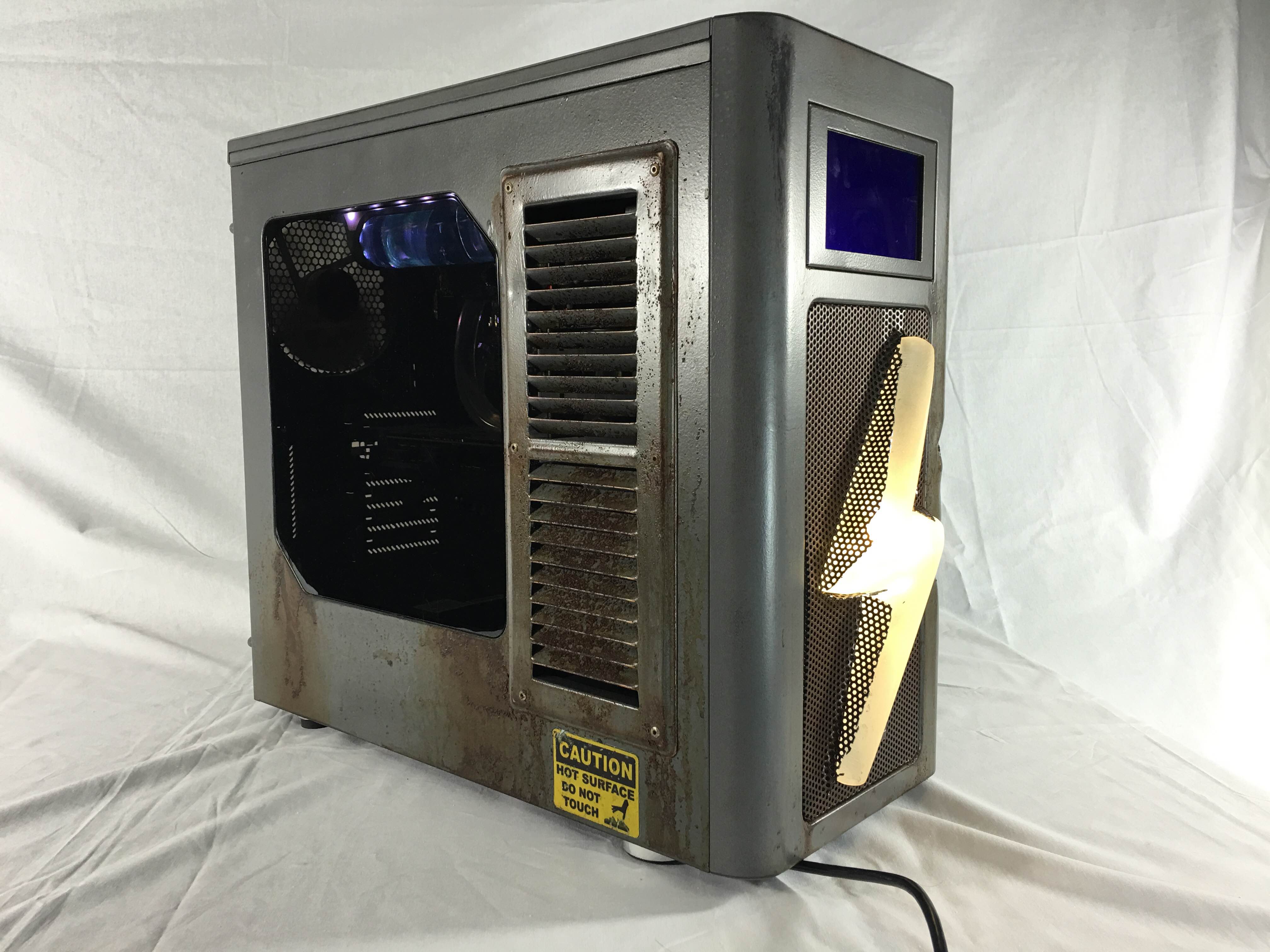 This particular build came from the mind (and hands) of Craig "TechDaddy" Tate. According to Craig, the driving influences for the design came from four self-imposed qualifications:
Had to look like it was dropped or damaged.

Had to look like it had been out in the Wasteland for a loooong time and weathered.

Should include a modification that could've been done by people in the Fallout 4 universe.

And should make good use of the Fallout 4 logo.
We think he was able to knock it out of the park; to learn more we talked to Craig to see how he accomplished the case's creation.
---
Wasted Lightning
Share with us the process you used to make this Fractal Arc Midi R2 into a distressed, damaged and weathered case.
Starting with a pristine case, it was torn it down so that all of the parts were separated. The external faces of the case needed to look like steel in order to make the rust look believable. So I lightly scuffed the plastics with a Scotchbrite pad, and randomly laid down 3-4 different shades of brown and rust red tones of paint.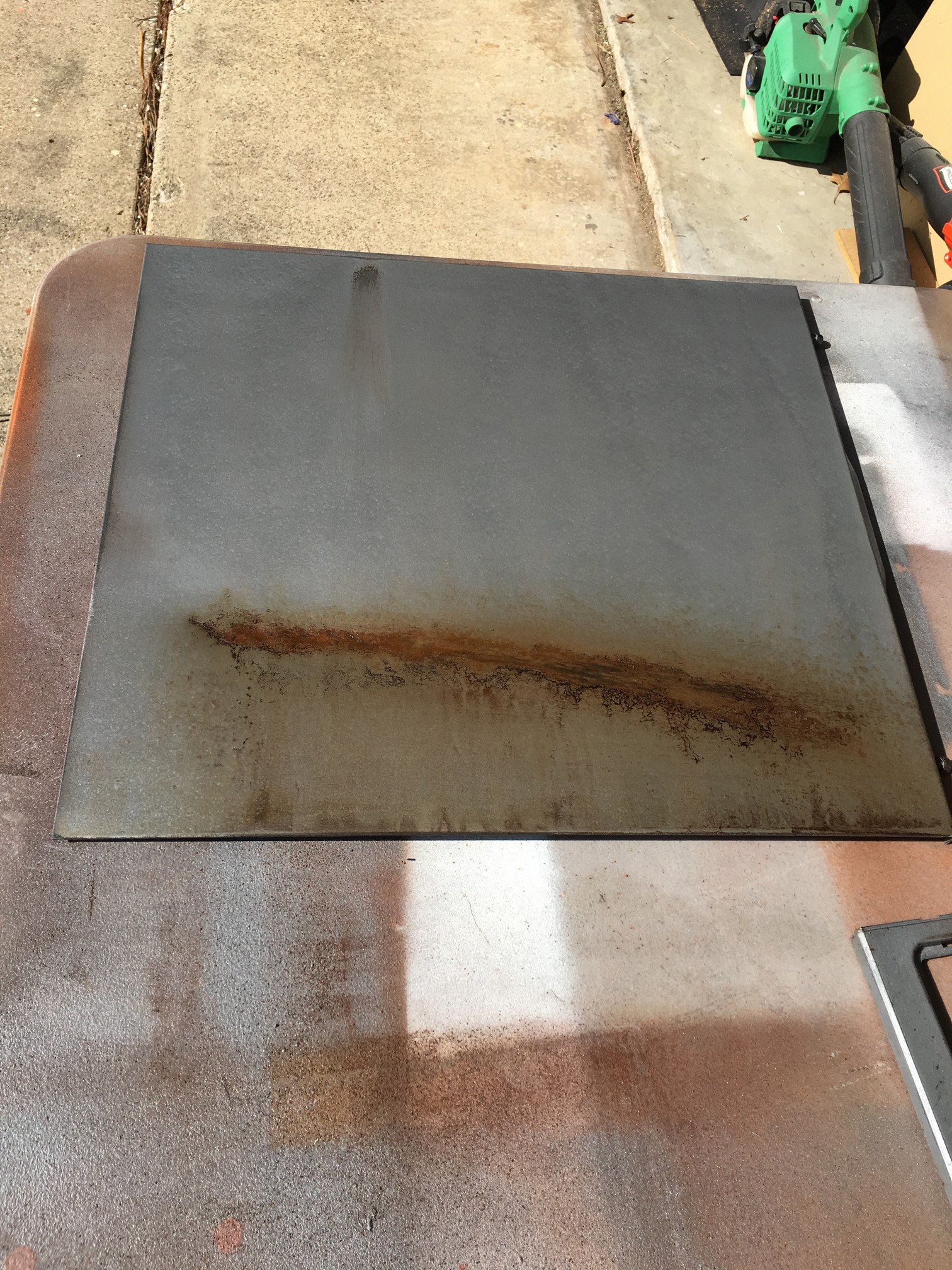 Then top coated all of that with a weathered steel paint from Rust-o-leum.
After that, I created damage to the case by taking a hammer and chisel/punch to the steel side panel to create the effect of something like a pipe may have blown up near it and struck the machine.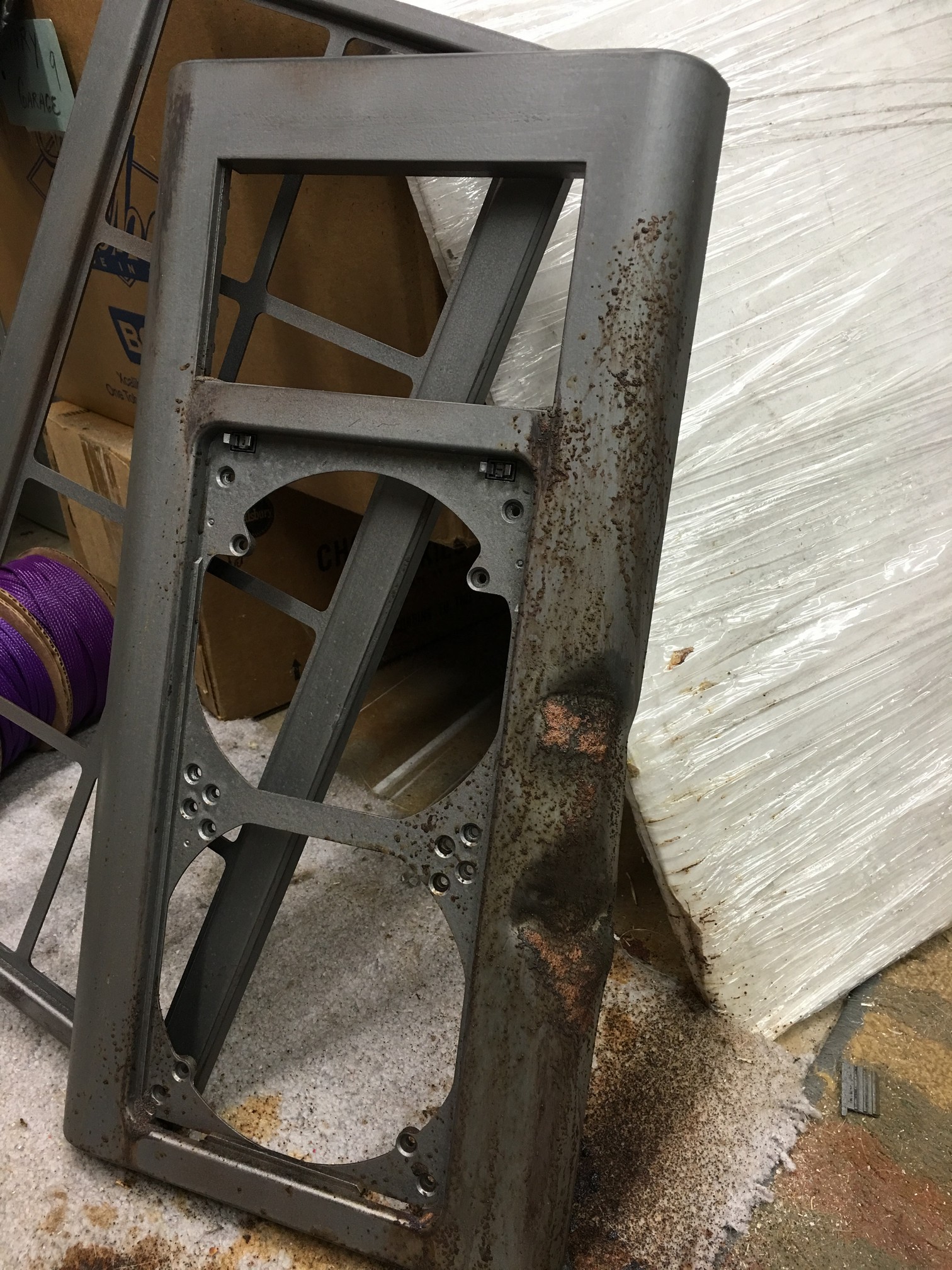 Since the front corners are plastic bezel, I couldn't take the same approach and had to use a heat gun and a rubber mallet.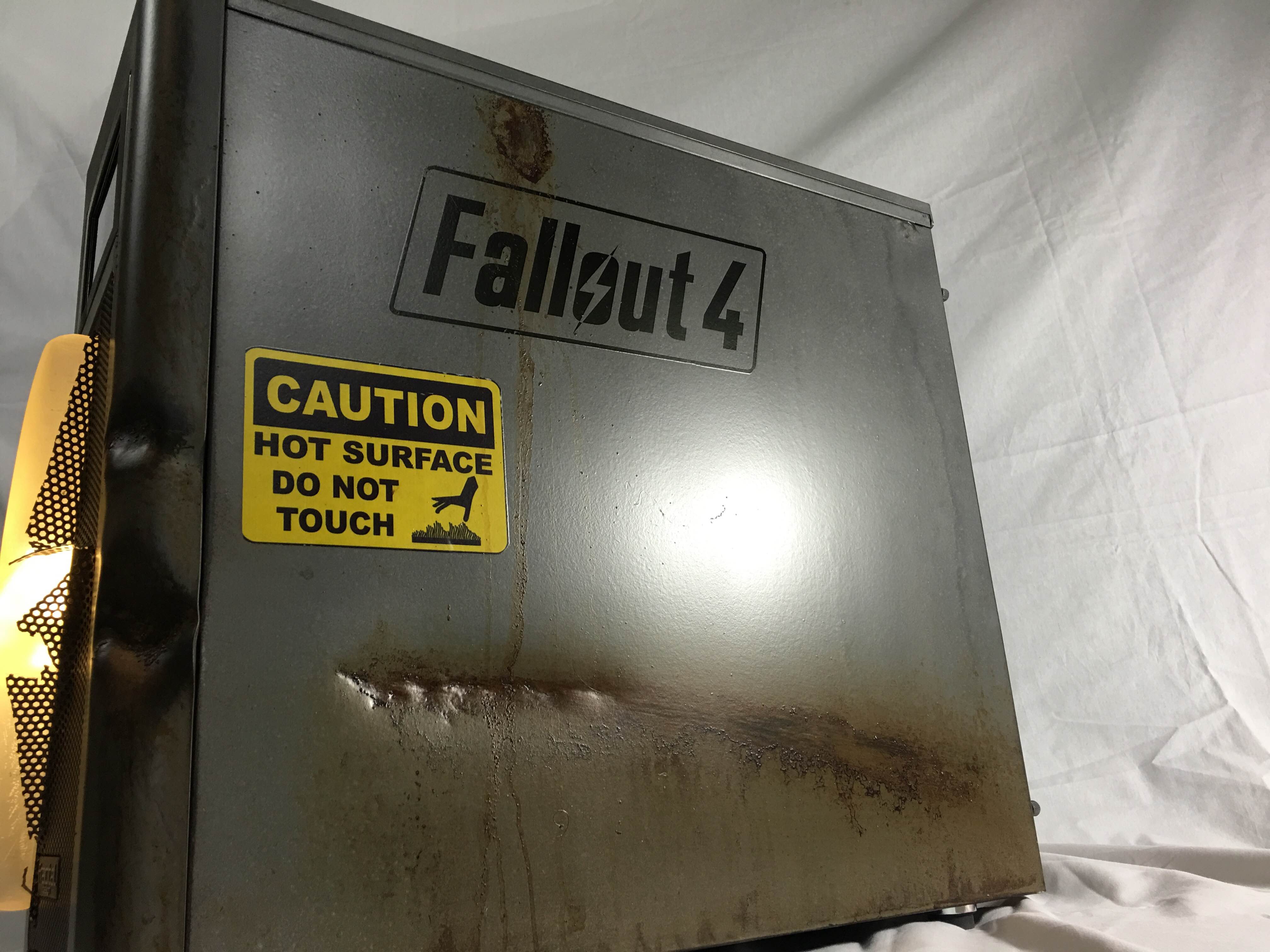 That took care of the first two points. What about the last two?
I settled on combining a logo component (The lightening bolt in the "O" of the Fallout logo) while attempting to make it look like it was a functional part of the machine. I took that lightening bolt and turned it into focal point of the mod.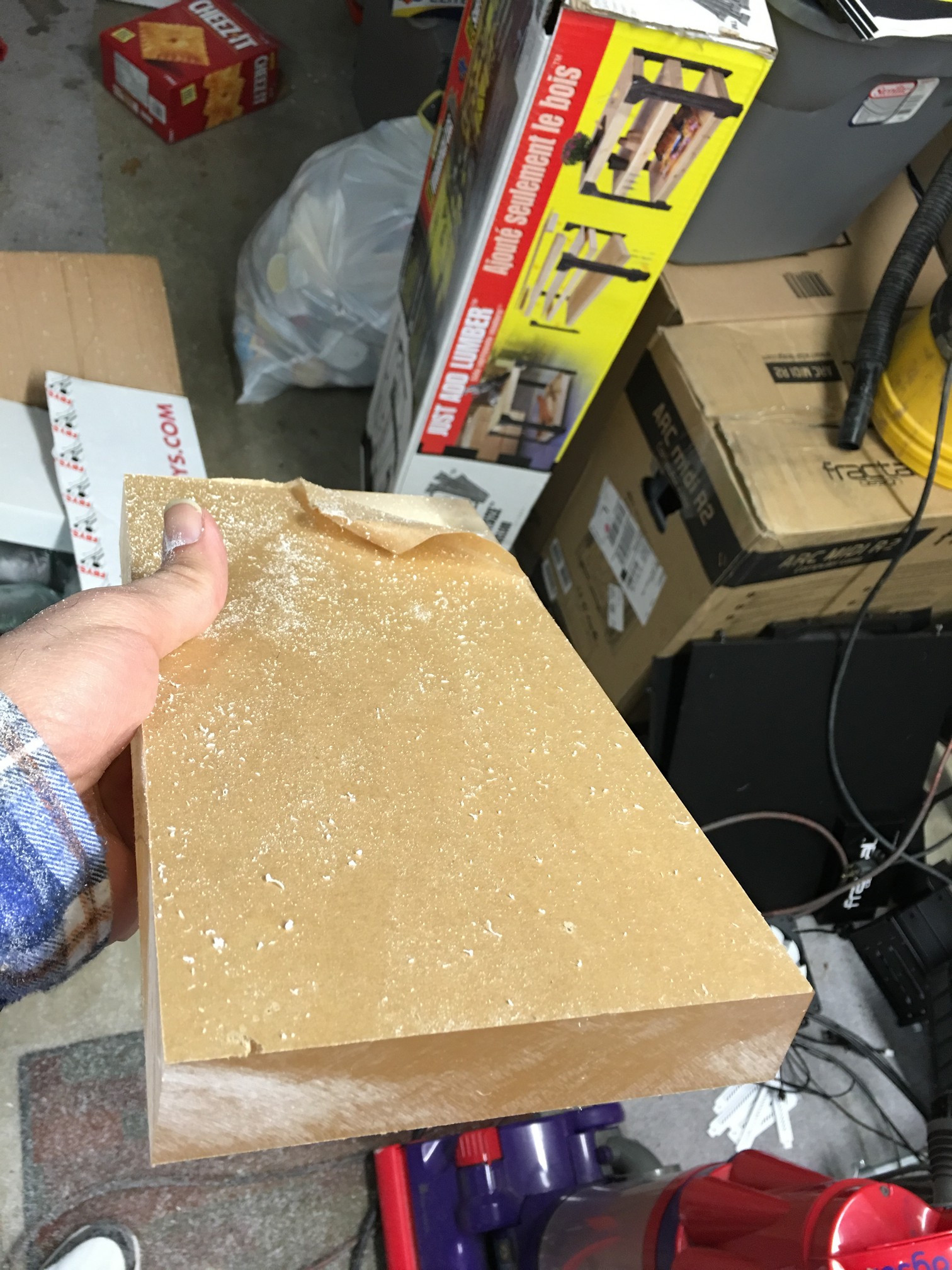 I carved the lightening bolt out of 1.25 inch thick clear acrylic, using a combination of a table saw, belt sander and block sanders. I then routed out a depression in the back of the bolt, in order to embed 6 LED lights. This made the bolt glow with a warm white light. I then gave it 5-6 coats of window frosting, in order to diffuse the light produced.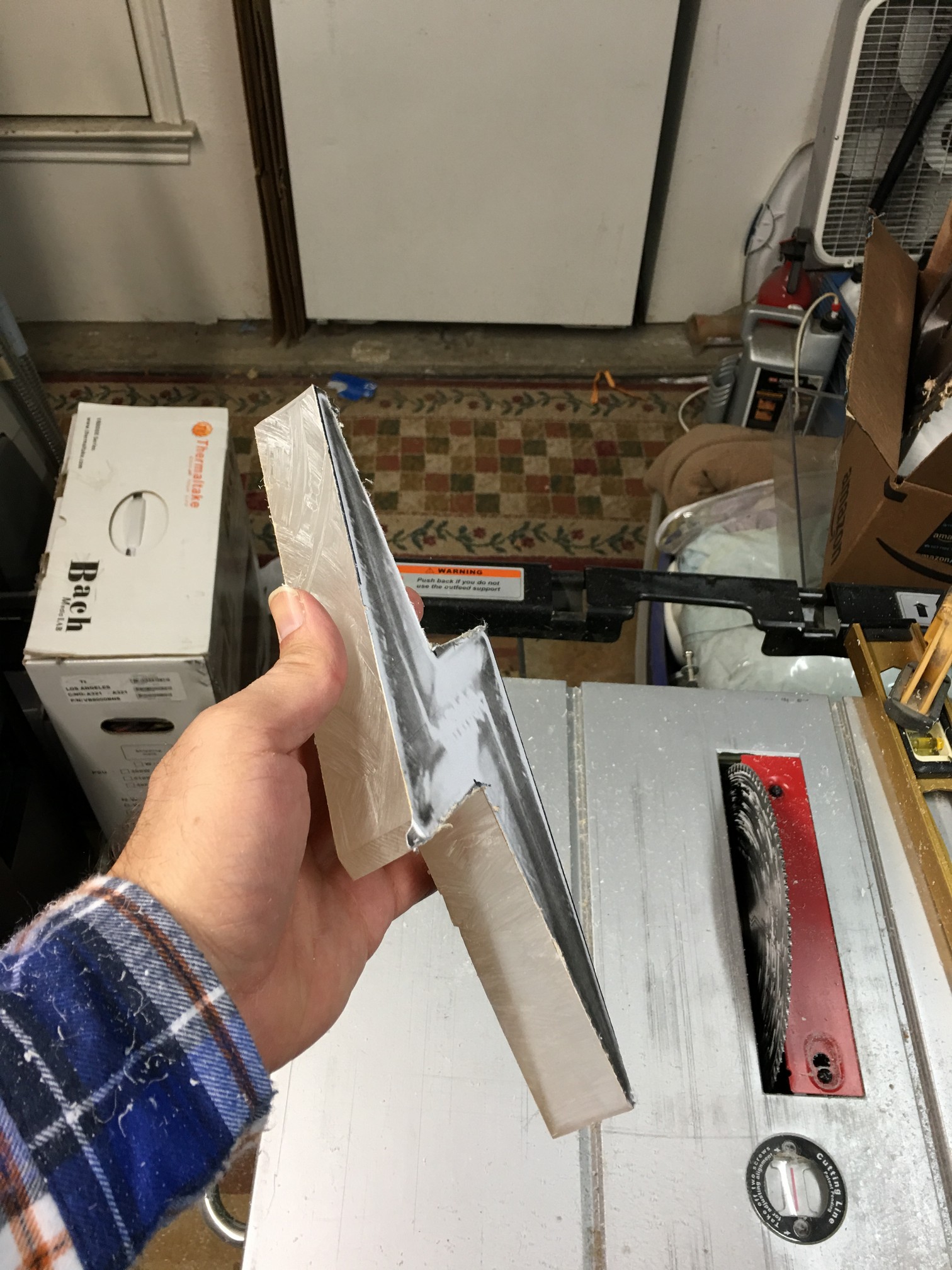 I then cut the front grille to allow the lightening bolt to push through it, making it look like it was exploding through the front. Now, I think it look as if the computer was actually being powered by the lightening bolt itself.
What other details did you add?
The graphics that I put on the case are water slide decals that I printed off of my ink jet printer, cut to size, and sprayed with a matte clear to lock in the colors to the decal. Then I scuffed them up a bit with the Scotchbrite pad and applied more rust treatment make everything appear to have age equally,
I even added an old school display from Alphacool above the lightening bolt. Once a USB driver is installed, the display will light up and cycle through multiple status screens. I had a GREAT time building this.
The Fallout 4 Share Every Win Contest ends next week, meaning there's still time to win this or the two other equally incredible Fallout mods that'll be featured in their own articles soon. The last day to enter is February 19th - don't miss out!