Rig Spotlight: The GameX HULK
GeForce Garage
,
Events
,
Rig Spotlights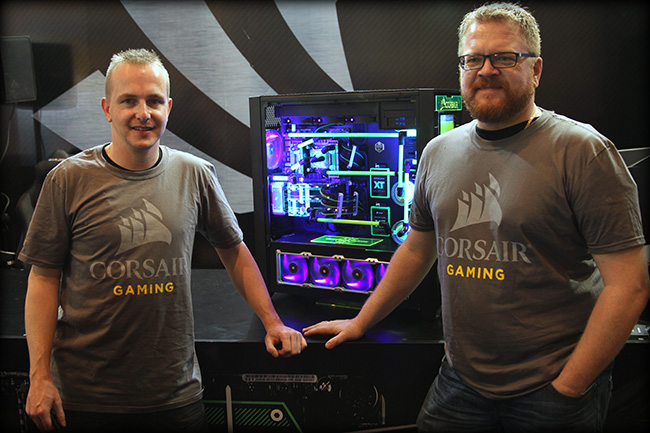 Last December, over 147,000 people attended the GameX event, the largest game convention in Instanbul, Turkey. Throughout the event, the GeForce GTX booth was a popular destination as we set out to build an awesome liquid cooled rig based on the monstrous Corsair Obsidian 900D.
We brought in some heavy firepower with Peter Brands (of L3Pipe fame) and Richard Keirsgieter, both from the Netherlands, while rounding out the team with local assistant Zulfu Topcu. After four days, their combined effort brought life to the HULK- big, green and powerful, with purple accents, and a mean streak capable of crushing the latest games.
Watch this video that the NVIDIA Turkey team put together and read on to see how the beast was built. Note: The native language of the video is Turkish with occasional English.
---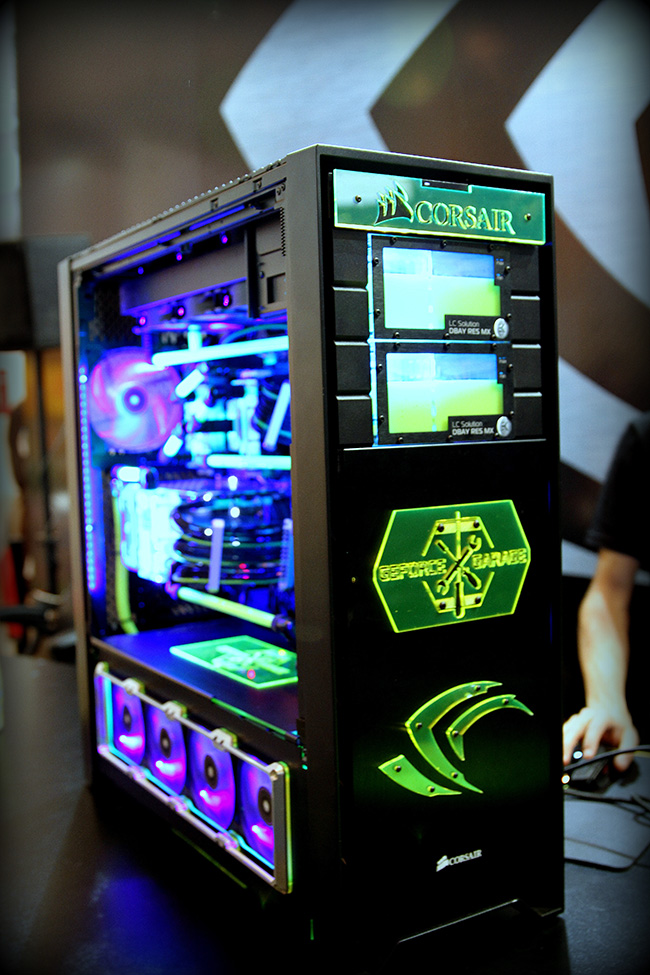 GameX HULK
Alright guys, tell us what you had to do to turn this mild-mannered 900D into the HULK?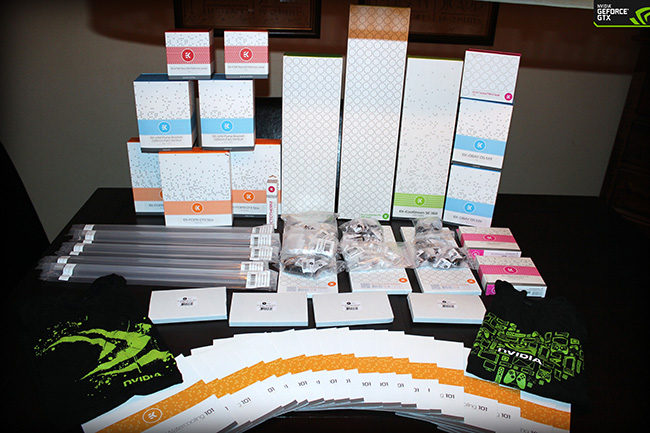 Peter: First thing we did was the unboxing of all the great hardware and liquid cooling. It took quite a while to unpack it all and sort it all out on the available desk.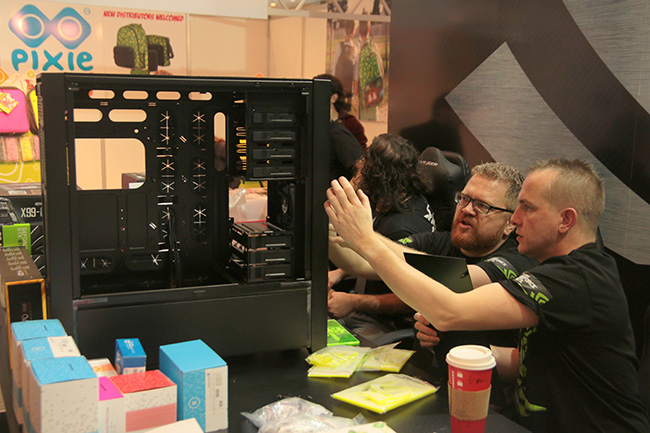 Richard: This is my favorite part, taking everything out of the case so that we can begin with a "clean" start. The first thing when modding a case is to (temporarily) mount as much as you can to get a good view of what the possibilities will be. So we mounted all EK radiators and Corsair fans and adjusted where needed.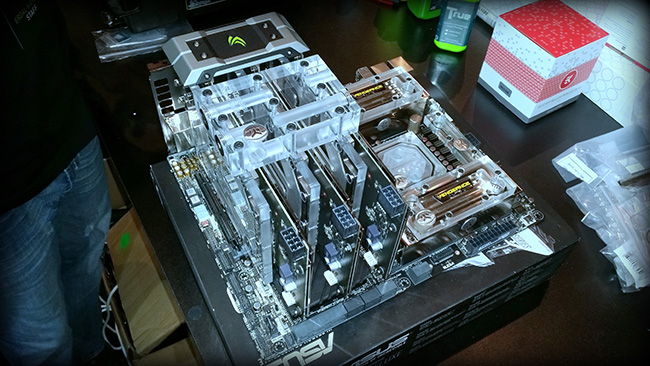 Peter: Once we removed the aircoolers from the cards, then comes MY favorite part … mounting all EK blocks to mainboard- CPU and 3 GPU's. It's like playing with LEGOs.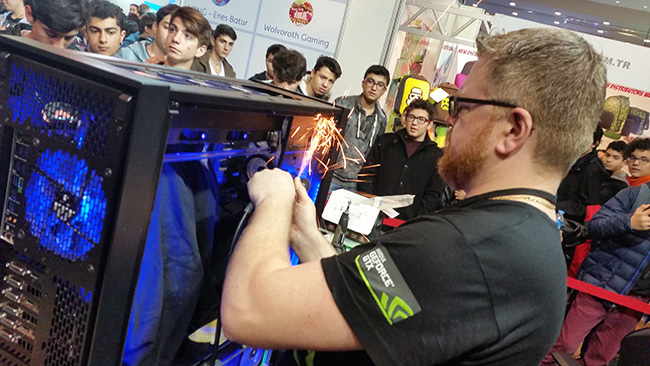 Richard: Made a lot of sparks making adjustments to the 5.25" bays with a dremel, Once some room was made, we mounted the 2 EK reservoirs where 5.25" bay used to be and then we mounted 2 EK pumps to the front radiator.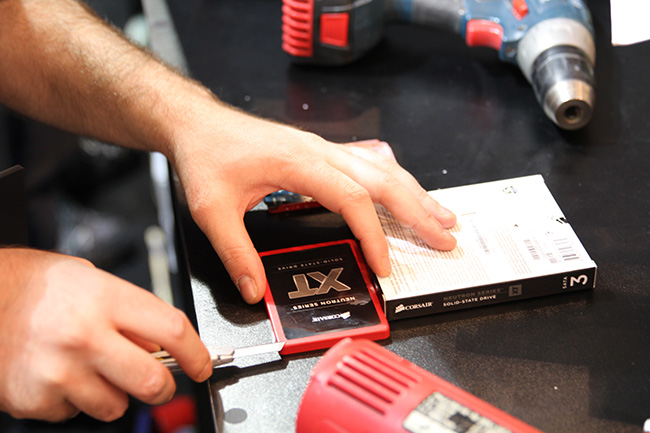 Zulfu: I took the Corsair SSD's apart and sanded the casings. Then applied UV green paint, layer after layer.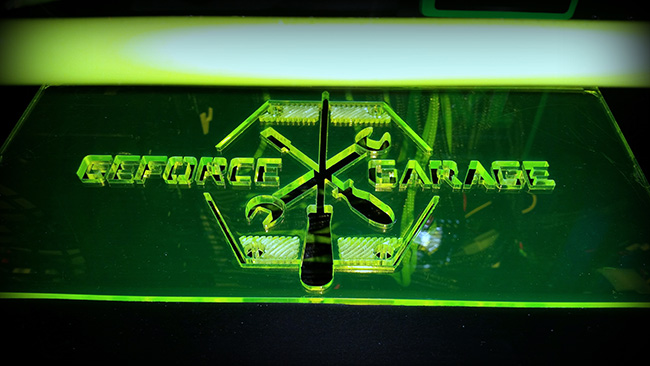 Richard: Plenty of acrylic work here. I created a midplate using UV acrylic and vinyl to hide the cables and PSU. Then we cut a hole in that midplate to fit a custom pre-lasered Geforce Garage logo. We also made a custom acrylic UV cover for the side intake radiator and added aluminum CNC milled frame as well as a custom acrulic plate to mount the SSD's on the inside next to the 5.25" bay. For some exterior eye-candy, Peter added logos made from pre-lasered acrylic.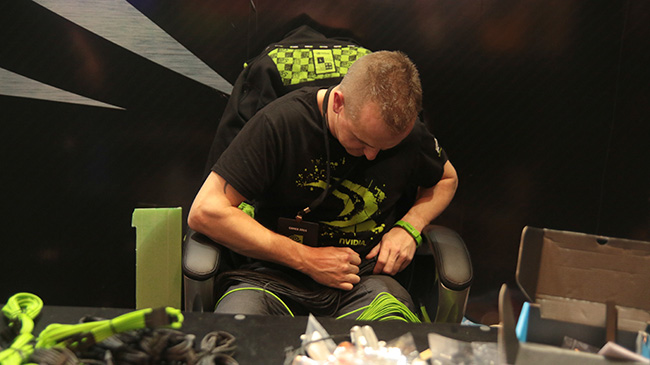 Peter: This is me exchanging the wires from black and green Corsair sleeved cable kits to make a nice combined black/green look. Lots of tedious work.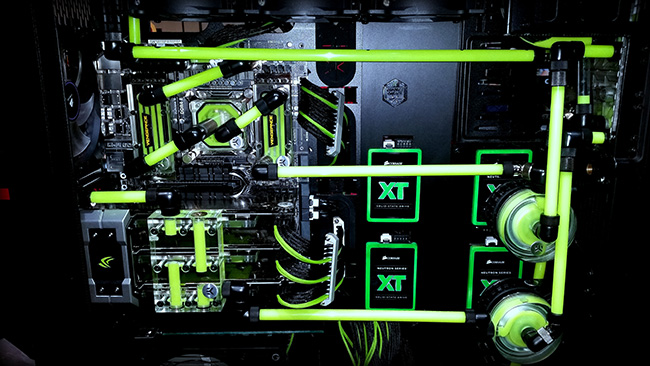 Peter: Then another fun part started… figuring out the custom PETG hardline loop, Once we created the loop, we mixed the Primochill coolant and filled the system up.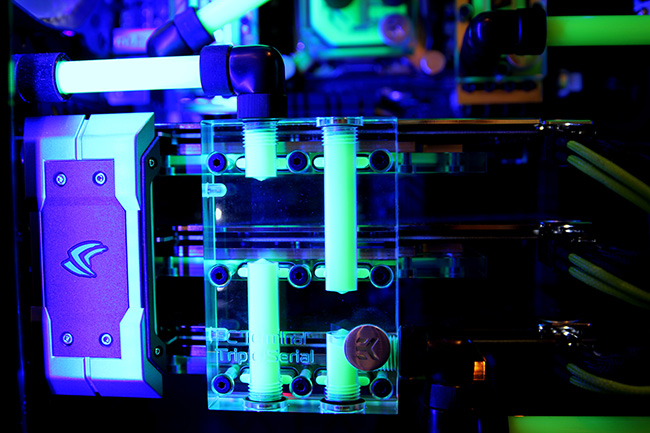 Peter: Finally, placing my favorite color LEDs in combination with UV active green liquid and acrylic… the Nanoxia blue rigid LED strips.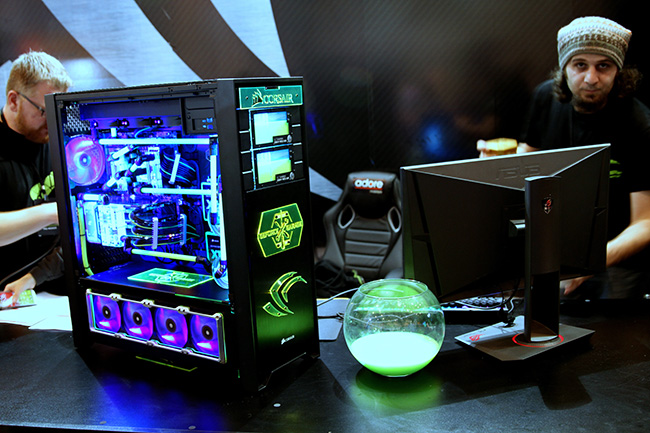 Zulfu: Once we got the system up and running, we completely tested and overclocked the system.
---
Wonderful job. Here's a few more shots of the HULK for your enjoyment.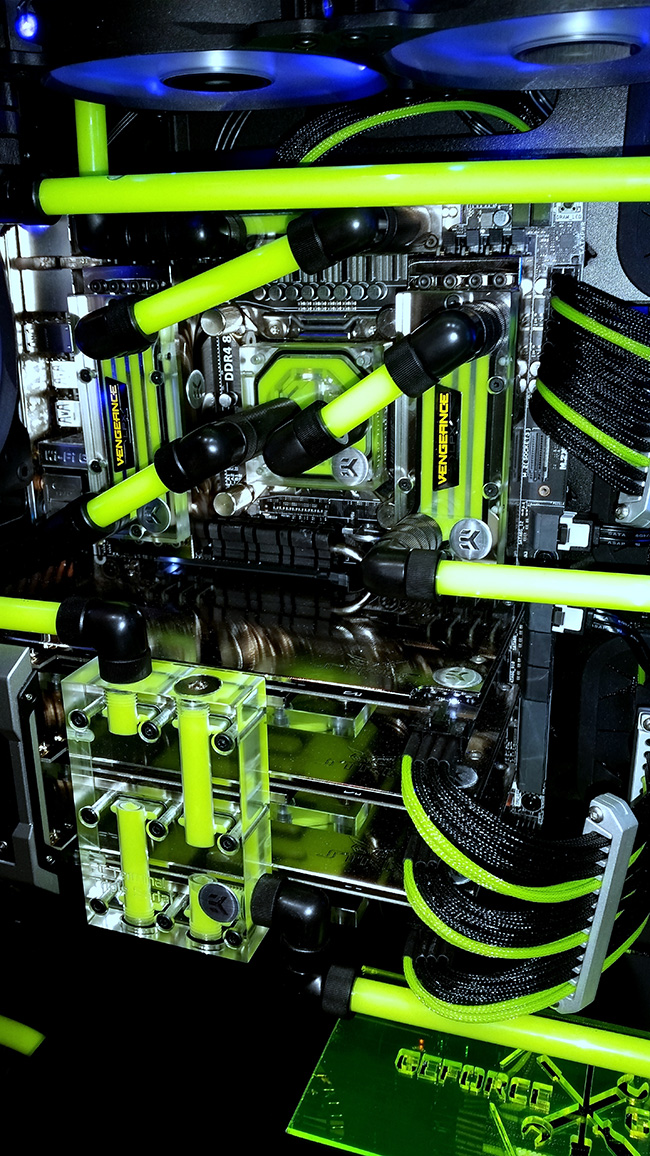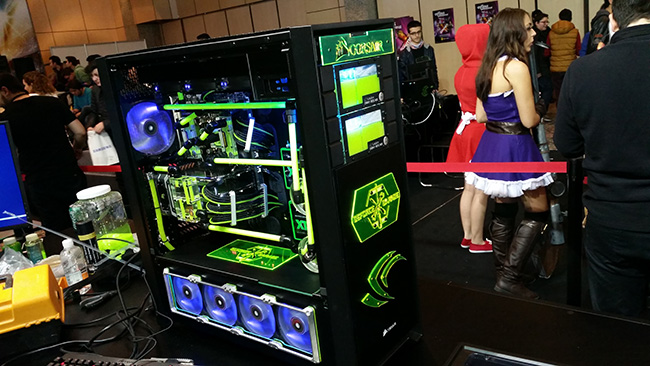 Please share your gaming rig on Instagram and Twitter with #YIDIY and you may be featured next.