Rig Spotlight: The GeForce Garage Scratch Build
GeForce Garage
,
Videos
,
Rig Spotlights
After transforming the Red Harbinger Cross Desk into a monstrous gaming rig with dual quad-SLI rigs inside, and turning the classic Antec 900 case into an airbrushed throne for dual GeForce GTX TITAN Xs, we're back at our shenanigans with another tutorial series. This time, we pledged to build a custom chassis from the ground up, in a design that put our twin GeForce GTX 1080 Ti graphics card front and center. Because who wants to hide the fact that they're packing two GeForce GTX 1080 Tis?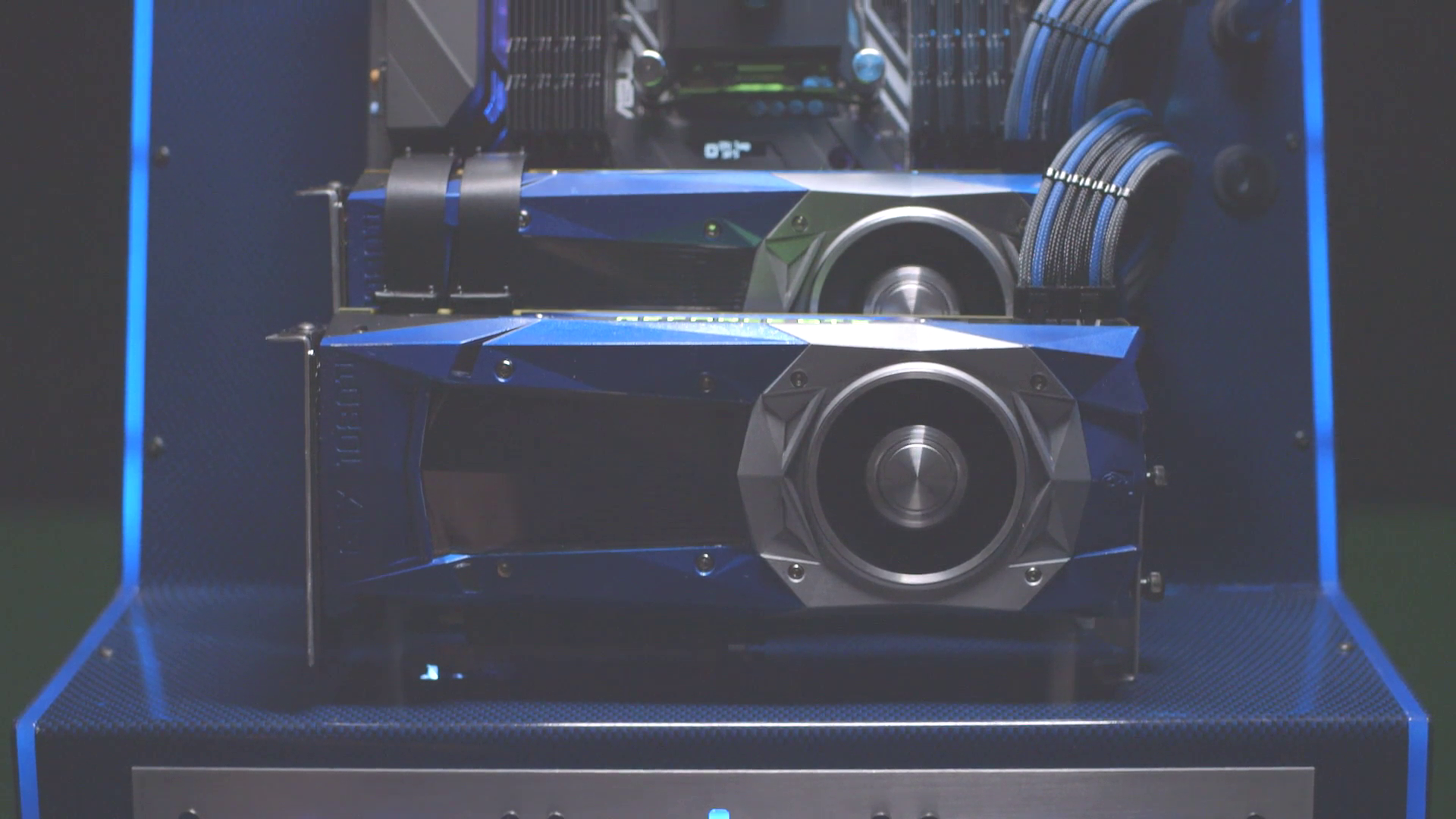 In today's video, we're going to recap each step of the process, from its inception as a 3D model drawn up in SketchUp, through the metal fabrication and finishing, and all the way to the final assembly of the custom watercooling loop.
Building a custom chassis from scratch might not be for everyone, but the techniques we used to build it are. They're learnable skills for modders that can be applied to any rig, as well as its components and even peripherals. Here's a guide to each of the seven step-by-step videos in our series that you can use to choose which techniques you'd like to try out first, or you can follow along with the entire process as we go from scrap to finished chassis in our Scratch Build.
---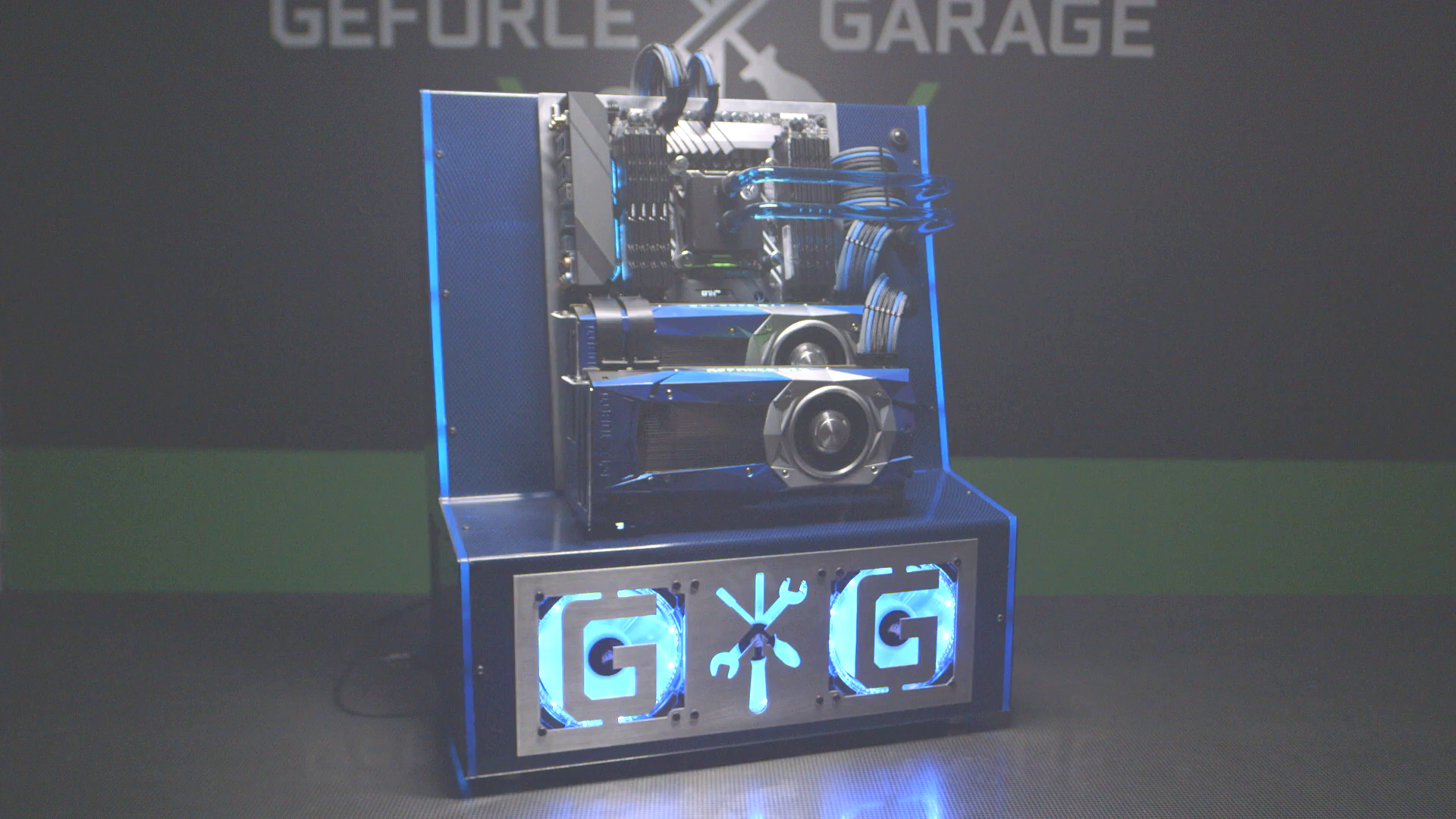 The GeForce Garage Scratch Build Specs
| | |
| --- | --- |
| Component | Product |
| Graphics Cards | 2x GeForce GTX 1080 Ti |
| CPU | Intel i7-7800X |
| Motherboard | ASUS Prime Deluxe |
| Memory | G.Skill TridentZ 32GB (4x8) 3200Mhz |
| Storage | OCZ RD400 1TB |
| Power | CoolerMaster V850 |
---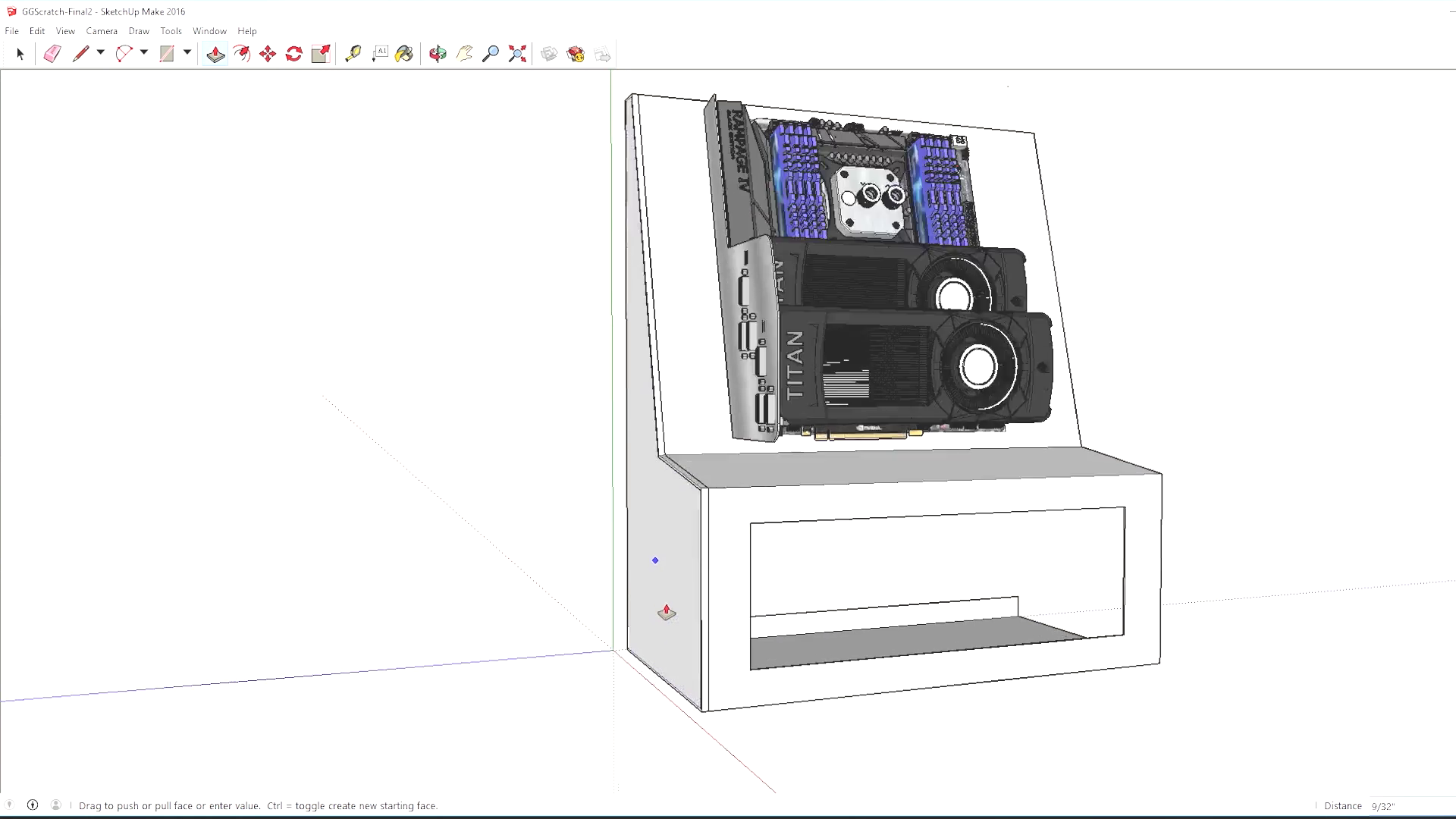 Visualizing Your Build Using Sketch Up
Our Scratch Build series of tutorials for modders begins with the design of a custom chassis for our dual GeForce GTX 1080 Tis. We'd already sketched out our design on paper, but building a 3D model of the design helped us work out some of the finer details, such as the exact dimensions of each part, and the best positioning for each component.
It's not nearly as daunting as it may sound. As Brian Carter demonstrates, SketchUp is not only free but also extraordinarily easy to use for even beginners to computer-aided design programs. Even better, most of the grunt work has already been done for you: 3D Warehouse has an inventory of free, premade 3D models of just about every PC component you can think of—all you have to do is download and drop them right into your projects.
---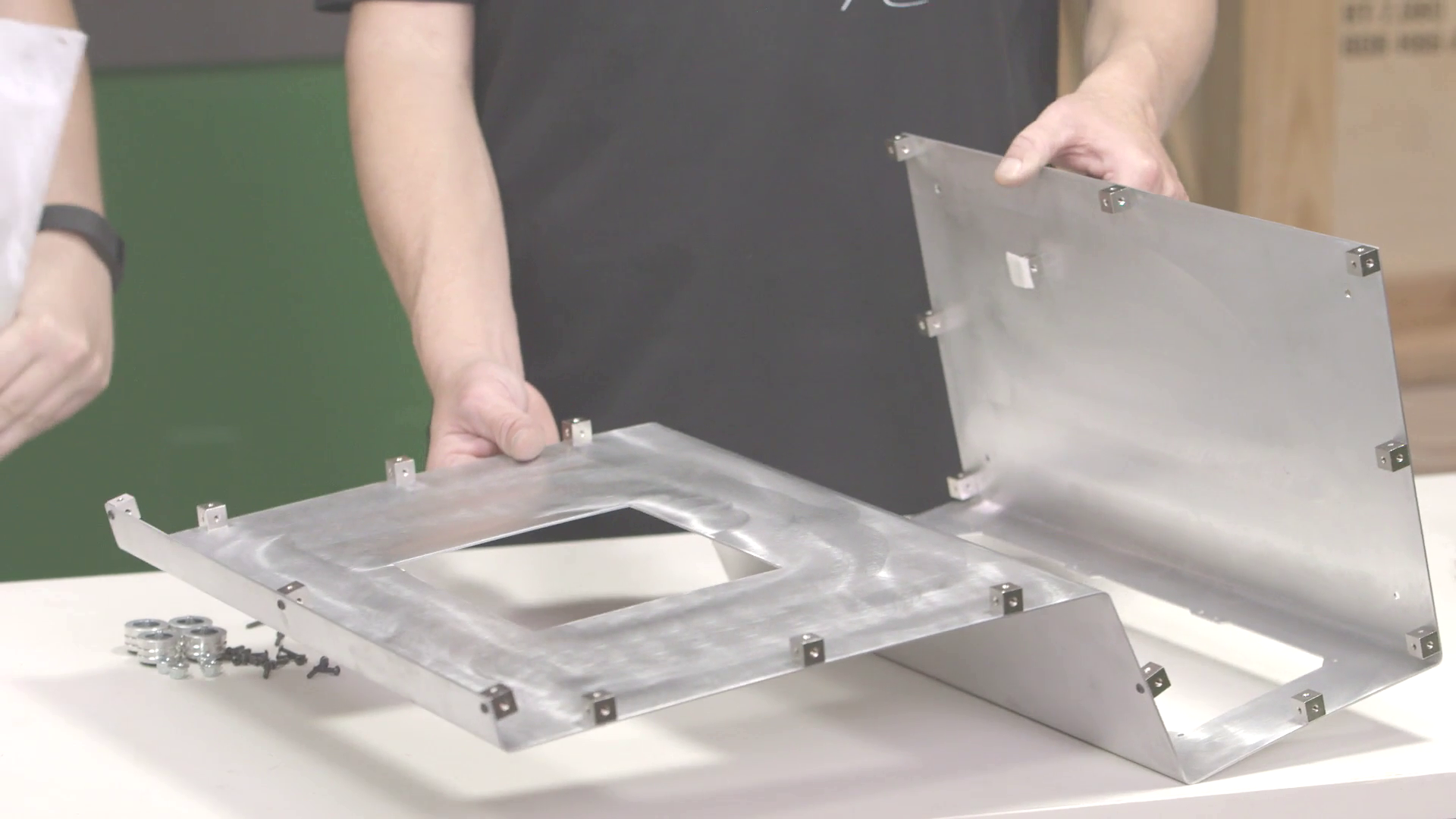 Basic Metal Fabrication
In our second video of the Scratch Build series, David "InsolentGnome" Cathey demonstrates the basics of measuring out, cutting, and bending metal to create a custom chassis. Even if you don't have access to the tools used in this tutorial, you'll still learn what you need to know to commission a part from a machine shop that does one-offs for modders.
---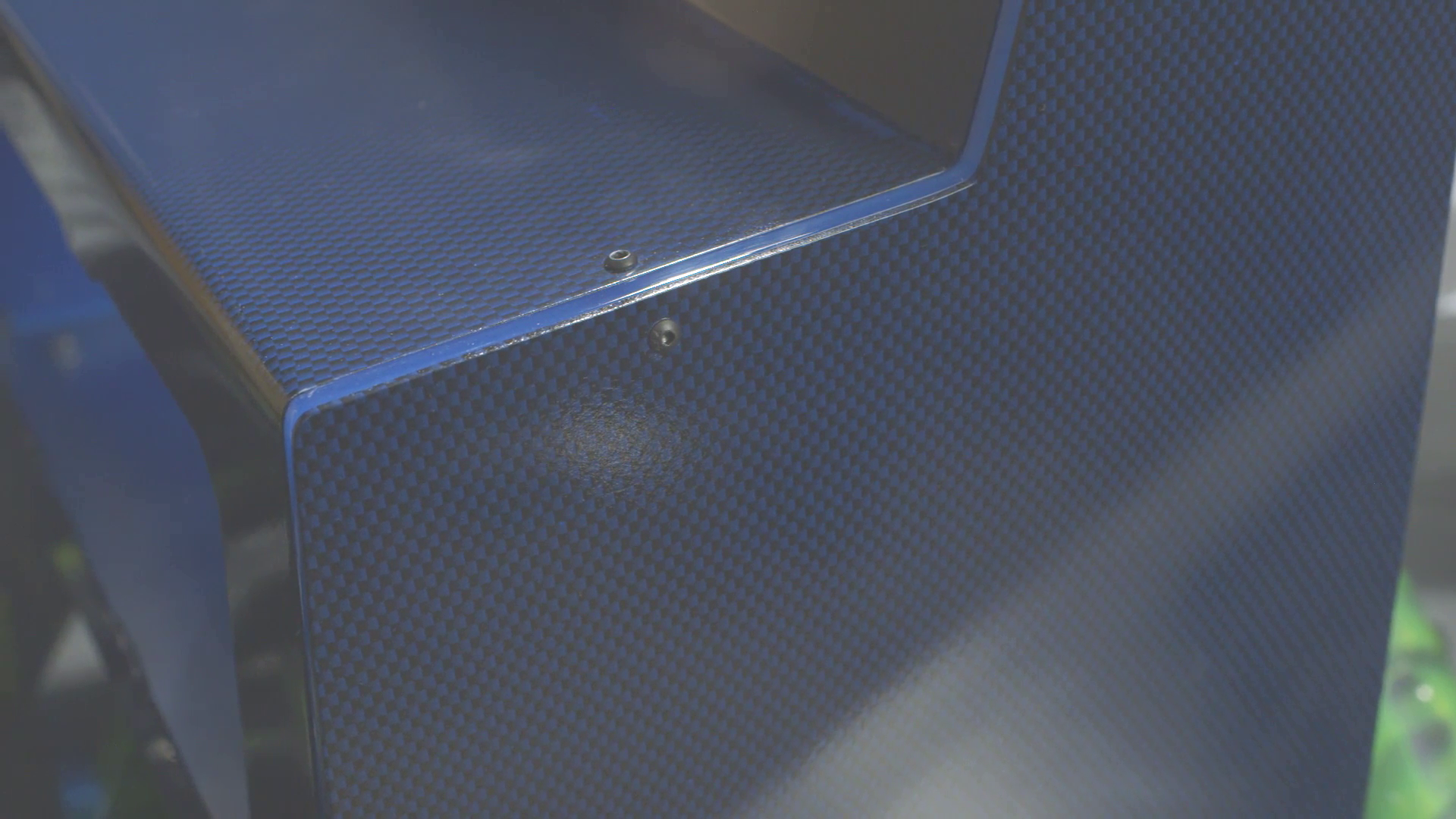 Hydro Dipping
If you haven't seen hydro dipping in action before, the third video in our Scratch Build series will be a revelation. Painting a chassis or component with a solid color or simple design is easy enough, but detailed designs and techniques such as airbrushing require considerable skill and practice. Complex designs and geometric patterns? Nightmare. But that's exactly what hydro dipping makes easy even if you've never touched so much as a rattlecan in your entire life.
If you can immerse a component in water—not just a case panel or front plate, but also the frame or chassis from a keyboard and mouse, for example—you can hydro dip it. And as Bob Stewart of BSMods demonstrates, you can apply a complex design or pattern in a single pass, even on rounded or irregular surfaces!
Even better, you can buy a kit, like the one from MyDipKit used in the video, that contains everything you need to hydro dip a component. And those kits come in scores of pre-printed designs and patterns, from traditional camouflage and carbon fiber patterns to the downright freaky.
---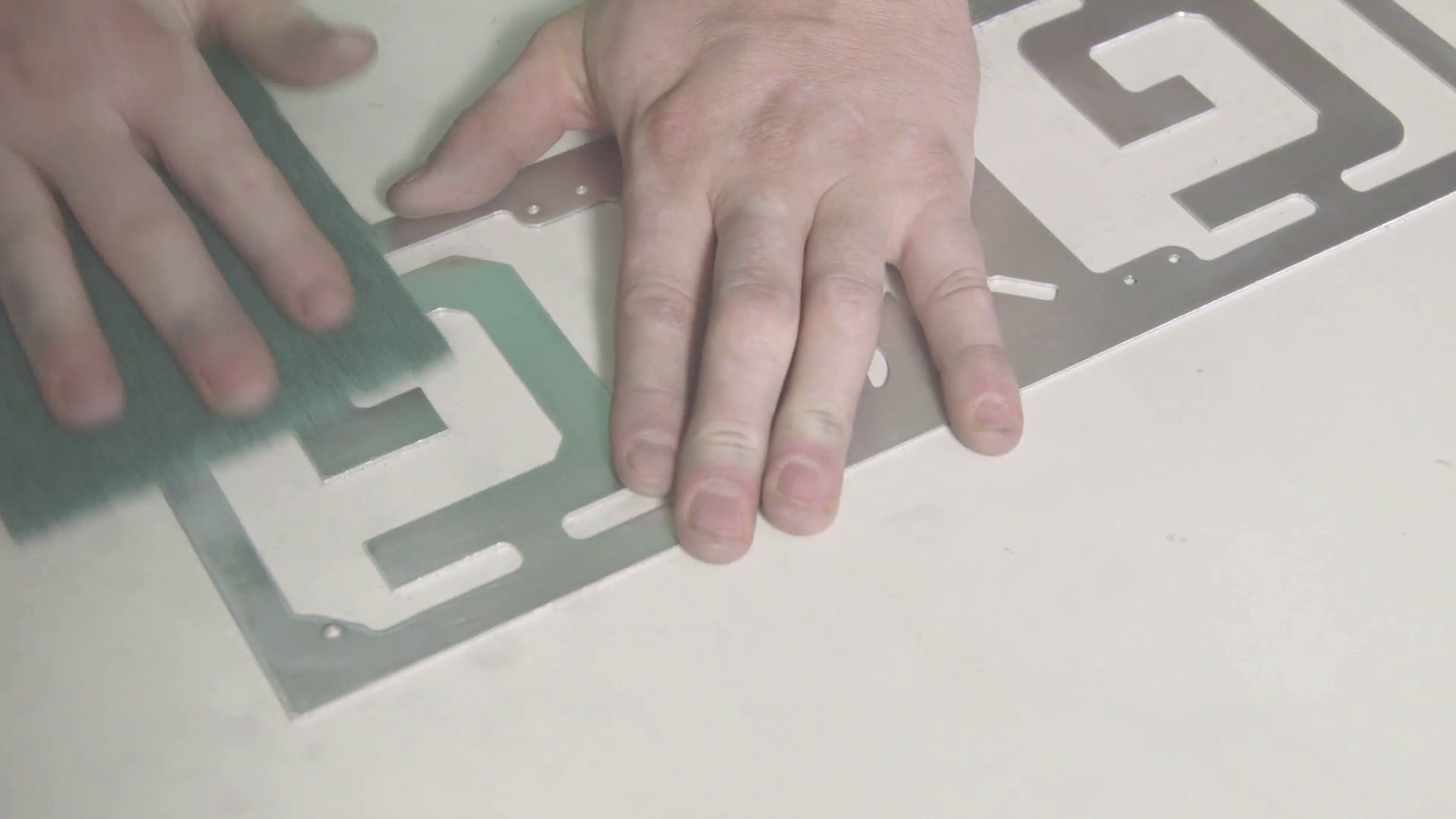 Basic Metal Finishing
Metal finishing techniques are among the most essential skills you can add to your modding repertoire. They're easy techniques to pick up, don't require exotic tools or materials, and they look great applied to an entire chassis or as accents on trim or badges.
In our fourth video in the Scratch Build series, Rod Rosenberg of BSMods demonstrates how to apply three basic finishes to metal surfaces, including copper and aluminum. These include a hammered process for a rugged, durable finish; polished finish for shiny, reflective surfaces; and a brushed finish for a less reflective surface with beautiful luster.
---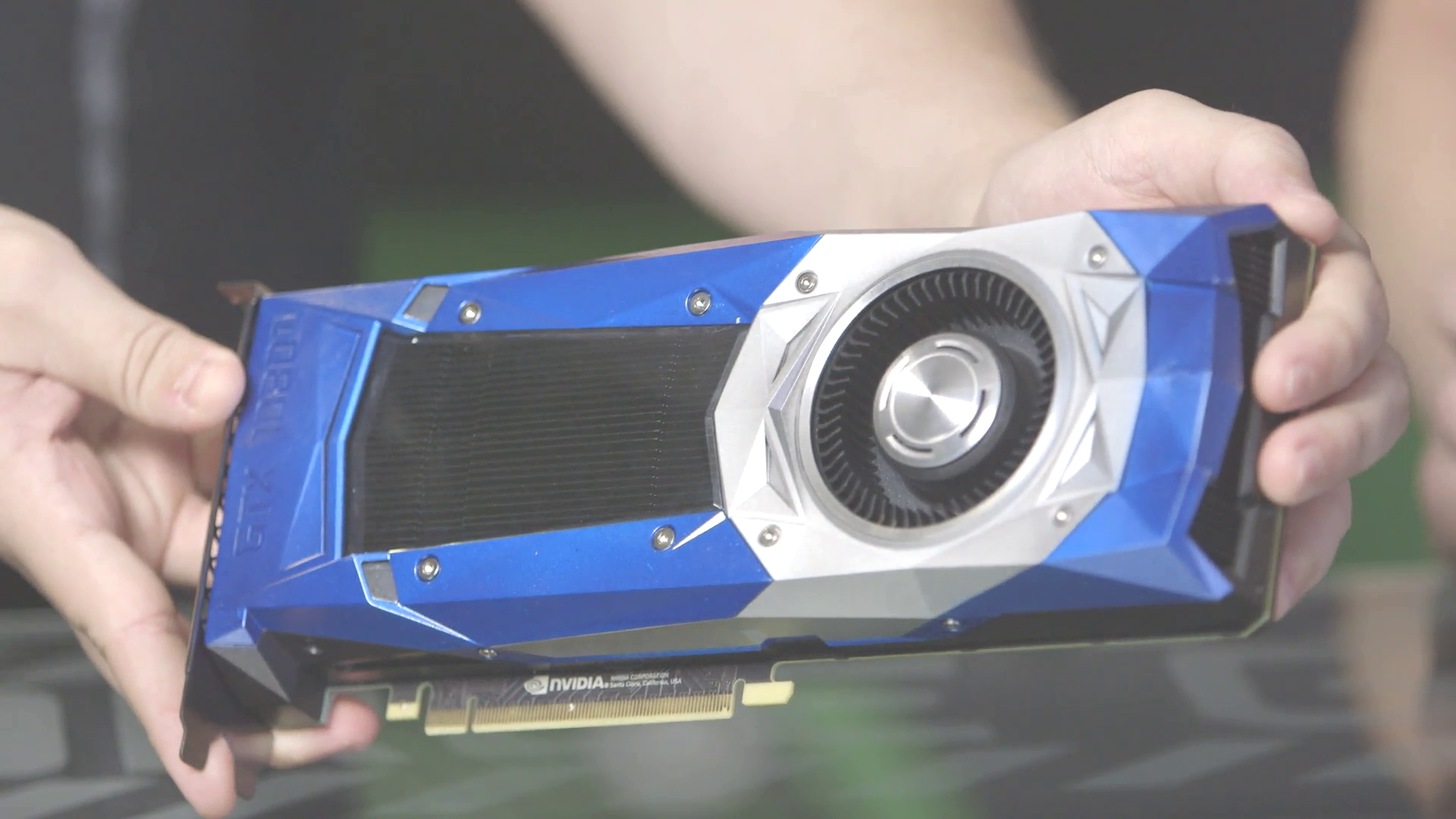 Graphics Card Modding
If your GPU is visible—through a case window, transparent chassis, or mounted externally as ours are—modding the shell in a complementary or contrasting design makes it stand out like the pride and joy it is. And as Ron Lee Christianson of Blue Horse Studios demonstrates in the fifth video of our Scratch Build series, it's not nearly as tricky as it sounds.
In this tutorial you'll learn how to safely disassemble your videocard so you can paint any or all of its elements, get tips on properly organizing the task to make putting everything back together a snap, and find out why it's important to hit a stress-testing benchmarking tool such as 3DMark Basic Edition before you begin.
---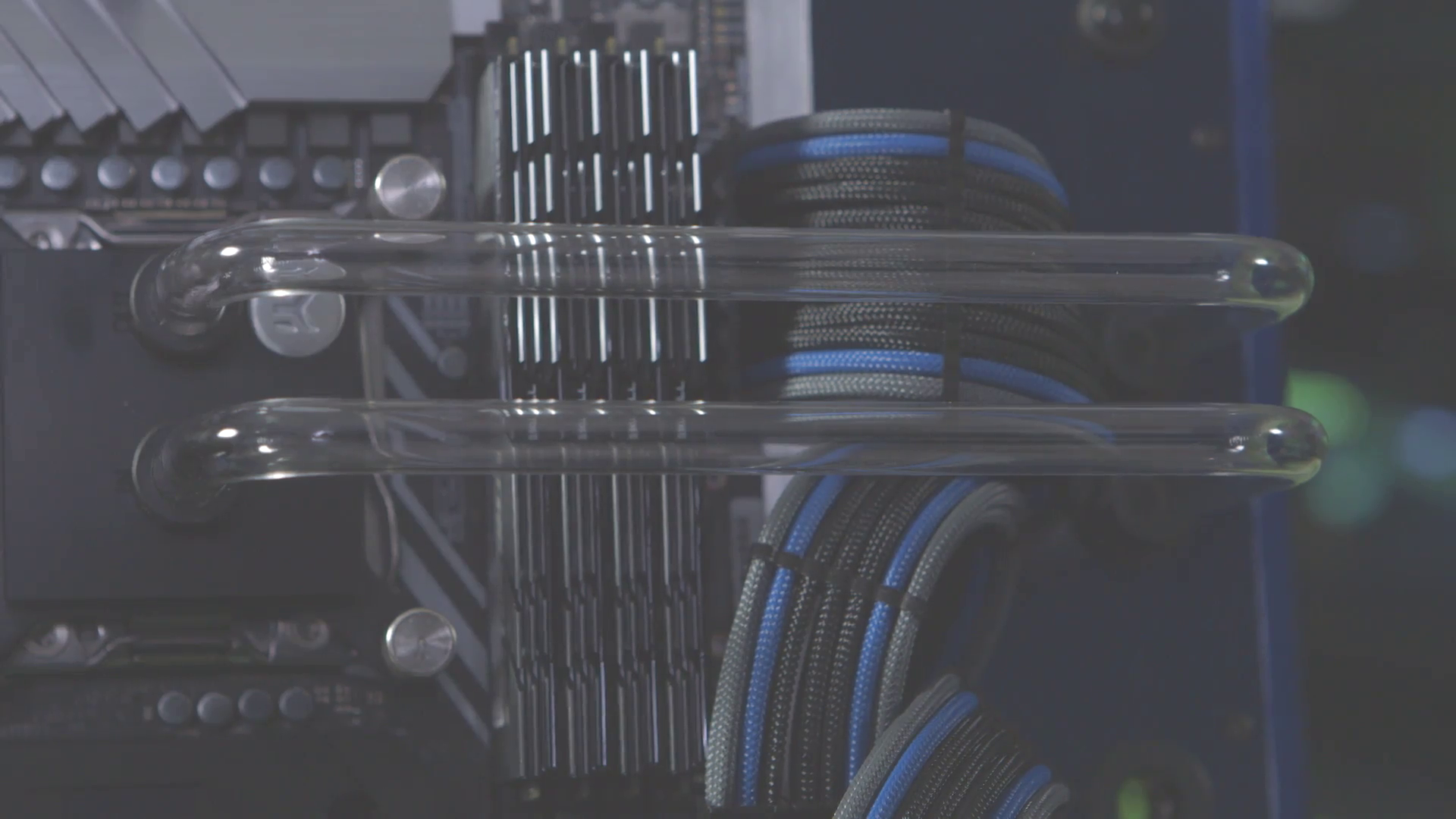 Planning Your Loop
If there's one reason a lot of folks haven't customized their watercooling systems, it isn't because the techniques are too difficult to master—we've covered those before in videos like our copper tube bending tutorial. The reason's more likely to be that it can be tough to just get started. There are lots of questions that need to be answered before you do, and the answers to some of those questions depend on the answers to other questions. Which components should be watercooled? Do you need fill and drain ports? Should you use metal or plastic tubing? PETG or acrylic? And so on.
That's why we brought in Lee Harrington of PcjunkieMods to walk you through the process of planning your watercooling loop. He'll show you how we established the paths for the loop and what kind of fittings those paths required, why we opted for fill and drain ports in this design, and why we went with acrylic after evaluating the pros and cons of acrylic and PETG tubing. Finally, you'll get a time-lapse of the acrylic bending process and installation of the entire loop.
---
The GeForce Garage Scratch Build: DIY From the Ground Up
We had the skills and expertise of some of the best modders on the scene behind us as we took the Scratch Build from inception to the majestic GPU throne you see in the video. And with these videos, now you've got them backing you up as well. You'll be able to pick these skills up quickly and with a minimum of frustrating and expensive trial and error.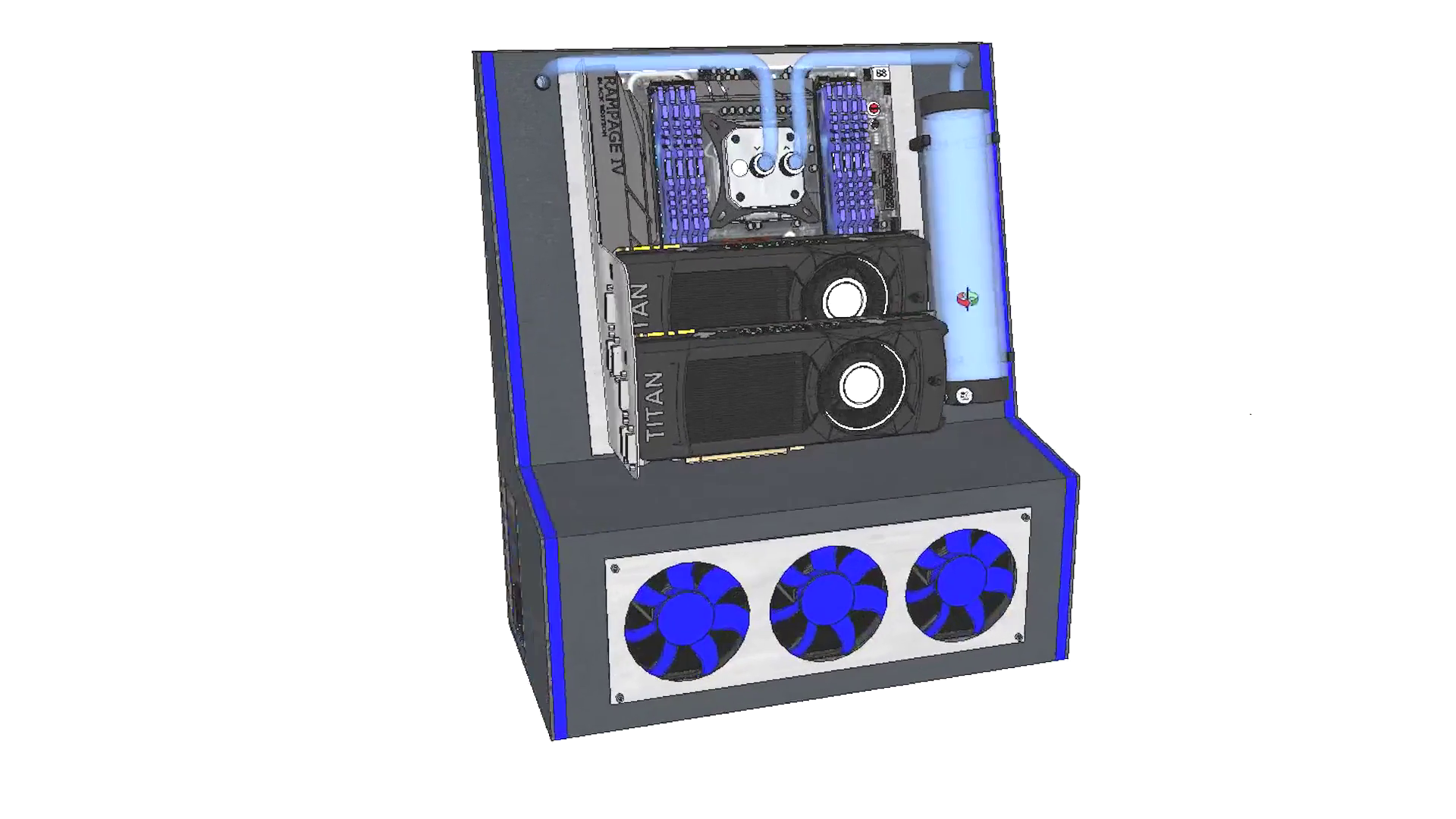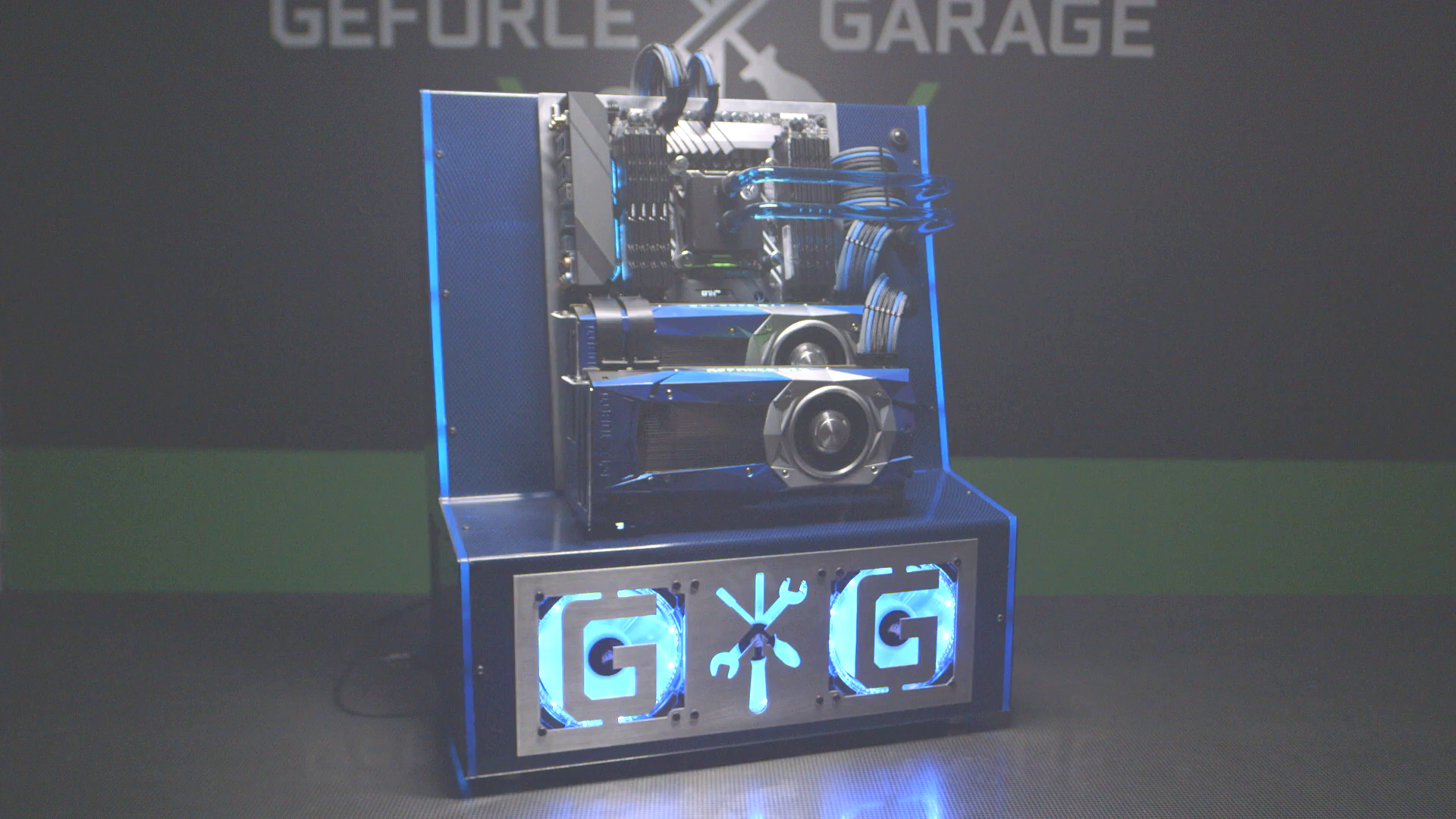 But most importantly, these skills are starting points for your own creations. Techniques like bending and finishing metal, hydro dipping, and GPU mods allow you to go beyond the basics of tweaking and tidying up a chassis and completely transform your rig—inside and out—or build one from the ground up as we did.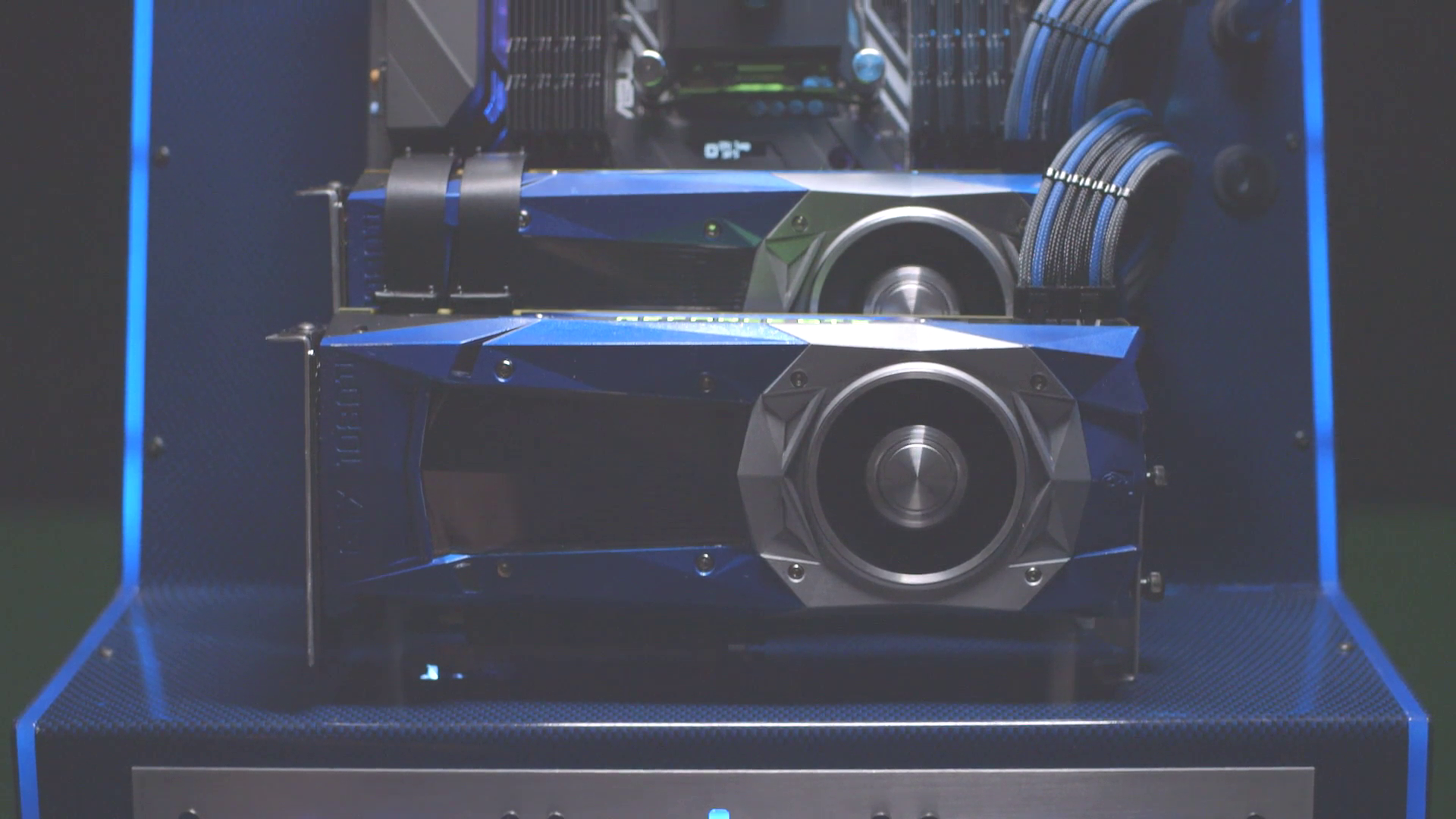 That's what GeForce Garage is all about. And there's more to come! Keep checking back as we move onto our next epic project.
Do you have a particular mod you'd like to share? Is there something we missed that would make the GeForce Garage Scratch Build even better? Let us know in the comments section below!
---