Rise of the Tomb Raider GeForce GTX Bundle: Get the Game for Free on PC
Featured Stories
,
Bundles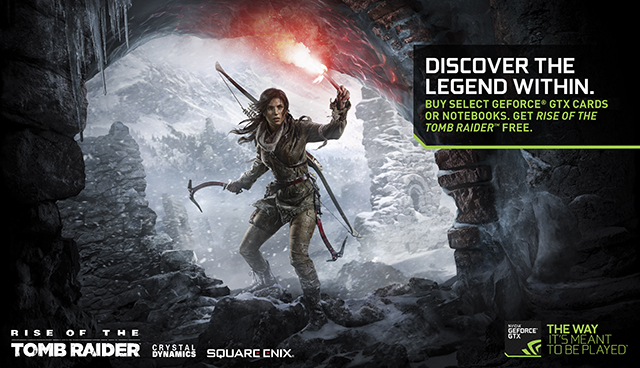 Lara Croft is back on PC in Rise of the Tomb Raider. And the even better news? You can grab the critically acclaimed game for free if you upgrade your hardware and buy a participating NVIDIA GeForce GTX 980 Ti, 980 or 970 graphics card or system, or a participating NVIDIA GeForce GTX 980, 980M or 970M notebook.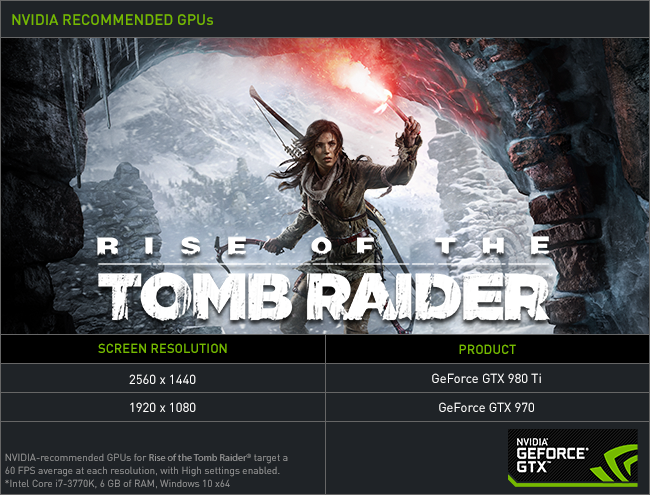 Rise of the Tomb Raider's astonishingly beautiful graphics and advanced visual effects give your new tech the perfect opportunity to show you what they're capable of, rendering jaw-dropping scenes and set pieces throughout Syria, Siberia and the mysterious lost city of Kitezh.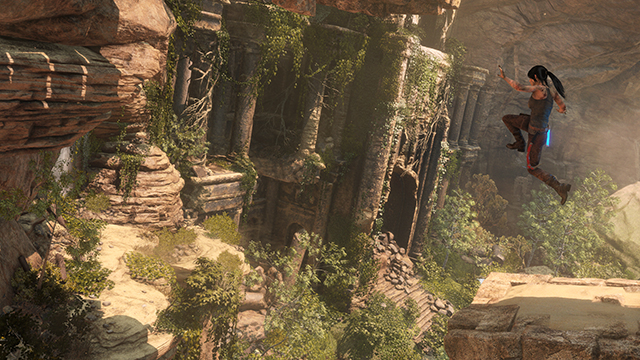 In Lara Croft's first adventure, she survived a harrowing experience and glimpsed a secret world, making a return to "normal" life impossible. After scouring the globe for answers, she uncovers an ancient mystery that offers a glimmer of hope. Now, Lara must race a ruthless organization known as Trinity to find the secret of immortality hidden in the mountains of Siberia. Lara must use her survival skills and wits, learn to trust new friends, and ultimately embrace her destiny as the Tomb Raider.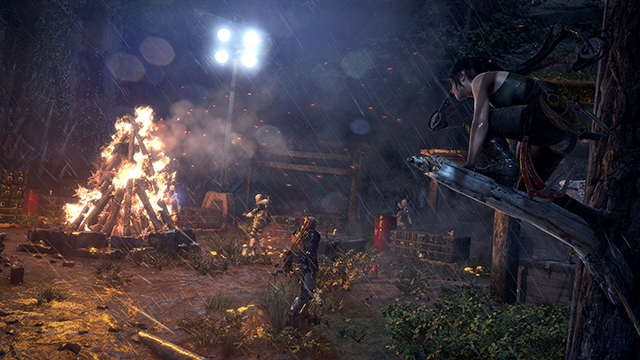 Rise of the Tomb Raider boasts the thrilling third-person action and exploration fans of the series will be familiar with but with some notable new additions and enhancements. During Lara's expedition she must conquer a world fiercely protecting its secrets while enduring perilous conditions with unstable landscapes and huge interactive environments. She can also utilize guerilla combat tactics by using the environment to her advantage. She can scale trees and dive underwater to avoid or takedown enemies. The new crafting system also gives Lara the ability to craft ammunition and bandages on the fly which is critical in combat. The Crystal Dynamics team has also done an excellent job of putting the "Tomb" back in Tomb Raider with huge ancient spaces littered with deadly traps, environmental puzzles, collectibles, and Lara can now decipher ancient texts to reveal crypts and other hidden locations.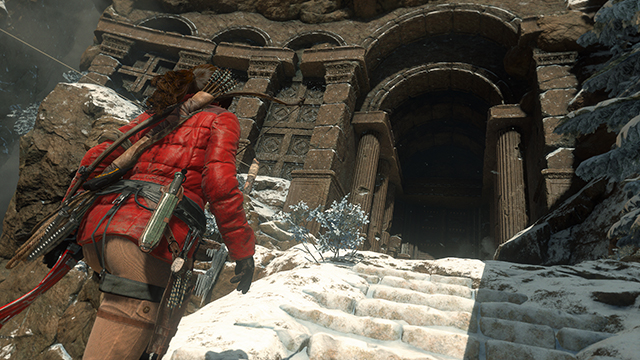 And it all looks glorious, particularly when powered by GeForce GTX 900 Series GPUs. So remember, grab a NVIDIA GeForce GTX 980 Ti, 980 or 970 graphics card or system, or a notebook with a GTX 980, 980M or 970M and raid yourself a free copy of Rise of the Tomb Raider on PC. Participating retailers and e-tailers are listed in full here.
If you are buying an eligible GeForce GTX GPU, system or notebook please ensure the seller is participating in the Rise of the Tomb Raider GeForce GTX bundle; NVIDIA cannot provide download codes and coupons for purchases made at non-participating retailers and e-tailers.