StarCraft: Remastered Releases on PC with Enhanced Graphics and Updated Audio
Featured Stories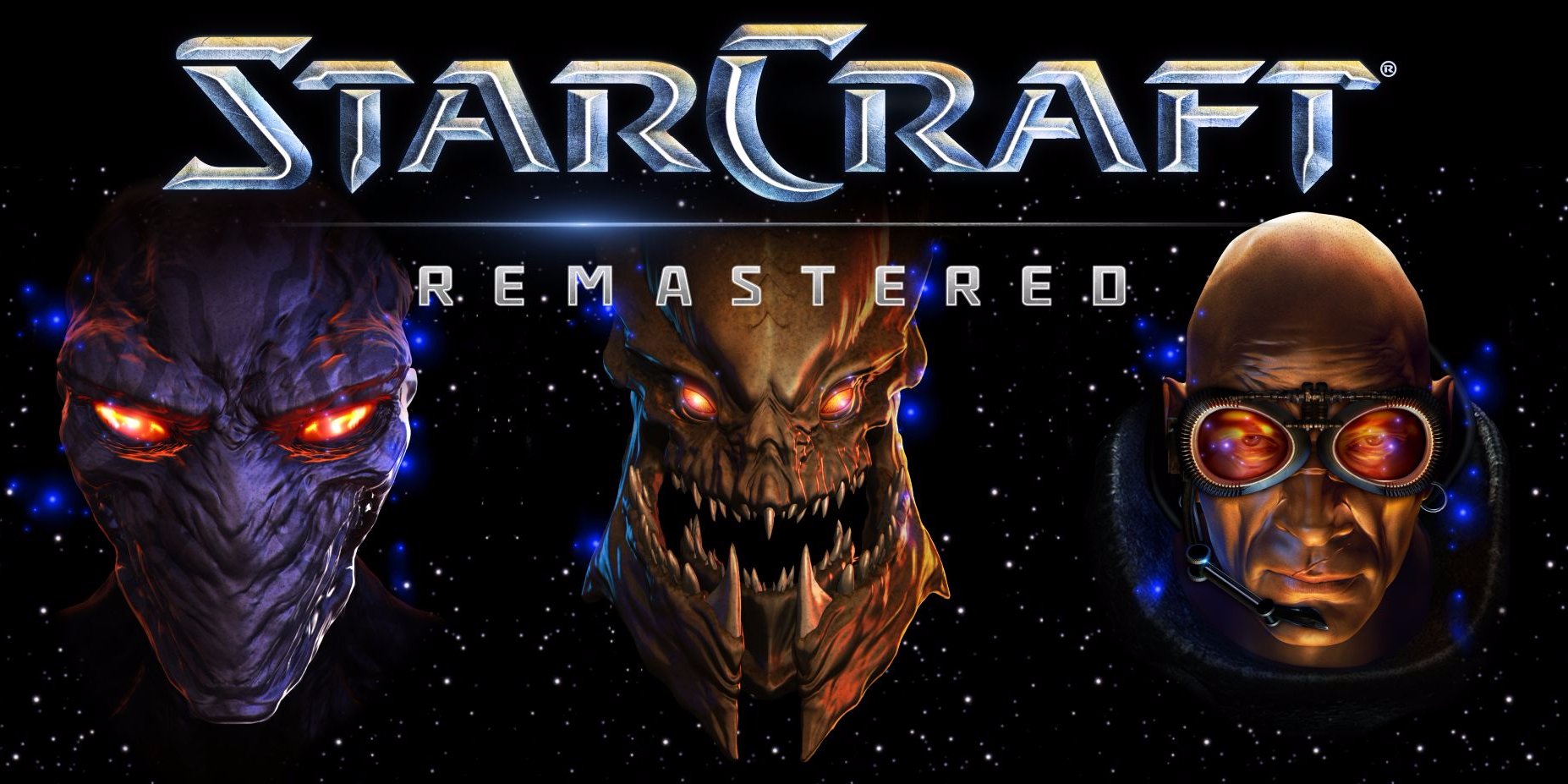 The original StarCraft and its expansion StarCraft: Brood War have evolved into a gaming phenomenon. The franchise's massive success helped launch eSports into the popular and ever-growing arena that it is today. It's a testament to StarCraft's design, balance, and gameplay that the original—a game released back in 1998—is still considered one of the best RTS games ever made. And now, you can experience the magic and exhilaration of StarCraft and StarCraft: Brood War all over again with StarCraft Remastered, with revamped modern graphics and loads of extra features.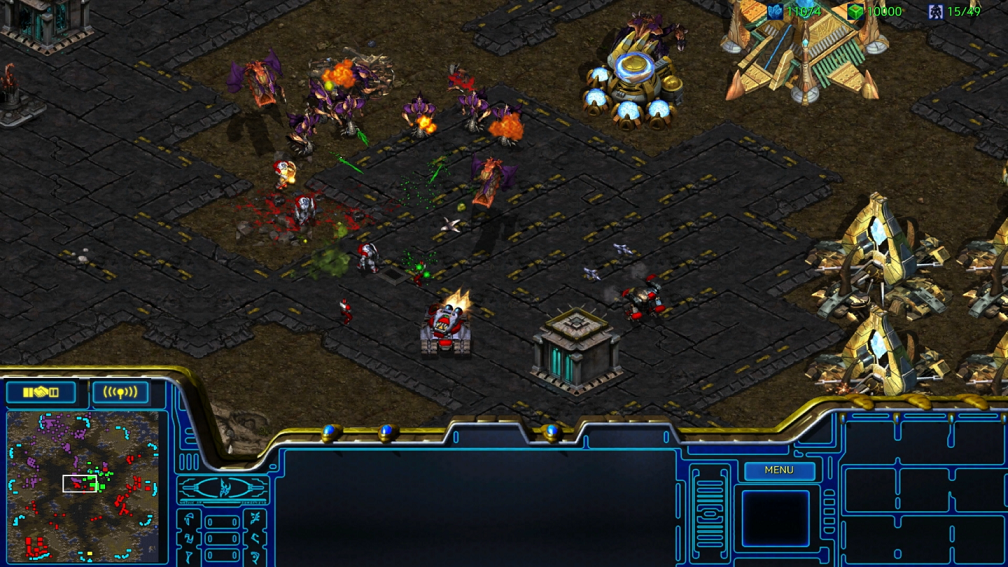 Whether you're new to the StarCraft universe or a grizzled veteran, there's plenty of content to capture your interest with StarCraft: Remastered. The classic StarCraft gameplay remains unaltered, so you'll have access to the Terrans, Protoss, and Zerg, and you can play through each of their campaigns—over 50 single-player missions in total—constructing bases and assembling armies filled with deadly units to smash your enemies. If you've beaten everything in single-player, or you're more keen on multiplayer, there are head-to-head and team-based modes to see how your APM's and strategy skills stack up against the competition.
Of course, when you fire up the game, the first thing that'll hit you are the graphics—they've been overhauled entirely, resulting in sharper, more detailed textures; those blurry, pixelated outlines are a thing of the past. As Blizzard puts it: "Zoom out for a Battlecruiser's view of the battlefield, or zoom in to see the veins on a Mutalisk's wings." Everything from the units, buildings, and environments got some tender loving care. Speaking of visual buffs, StarCraft: Remastered natively supports modern widescreen resolutions, and adds new pre-mission graphic interludes, plus improved cinematics with enhanced fidelity for a better story experience.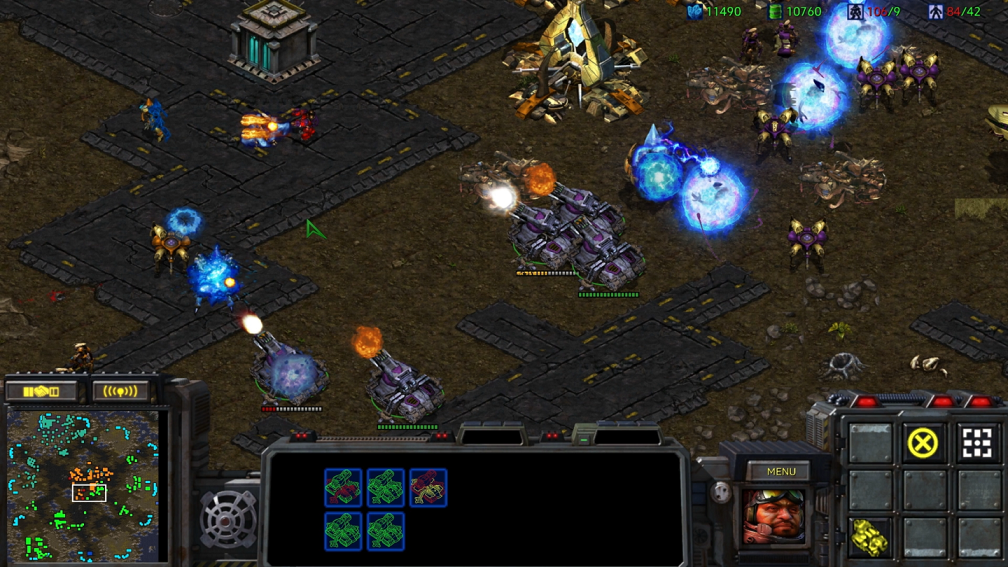 "Our core objectives with the art were twofold," Said Blizzard in an interview with Team Liquid. "First was to maintain the original unit silhouettes and animations. We got feedback from players that the shapes and movements heavily influenced recognition during gameplay Second was filling in the details in an authentic way. We talked to the original artists as much as we could to discover, 'what did you imagine those handful of pixels actually were?'"
If you own a 4K UHD monitor, you'll be treated to full 4K support, resulting in some truly inspiring visuals thanks to quadruple the amount of pixels compared to standard 1920x1080 displays. The change in the graphics really becomes apparent when you compare the original game to the new version. Check out the interactive side-by-side screenshots below provided by Blizzard (adjust the slider back and forth in each one).
While the beefed up graphics take center stage, the music and sound certainly didn't get left behind. To hammer home that point, Blizzard states that StarCraft: Remastered "Is composed of 2,381 total audio files, including unit dialogue and effects: roaring rockets, susurrating Zerg, and the sad bleep of deactivating Probes."
While some of the sounds and effects are brand new, Blizzard nevertheless went back and methodically recovered a slew of files from their archives. After doing their best Indiana Jones impression by digging them up, they enhanced the files to adapt to the advancements of current sound systems. "Leaving the audio in 1998 would feel extremely jarring," said Blizzard. "But radically changing the way the game sounds would be even worse. Throughout the development…the goal of the Blizzard sound team has been to try and reveal—not reinvent—what the game sounds like."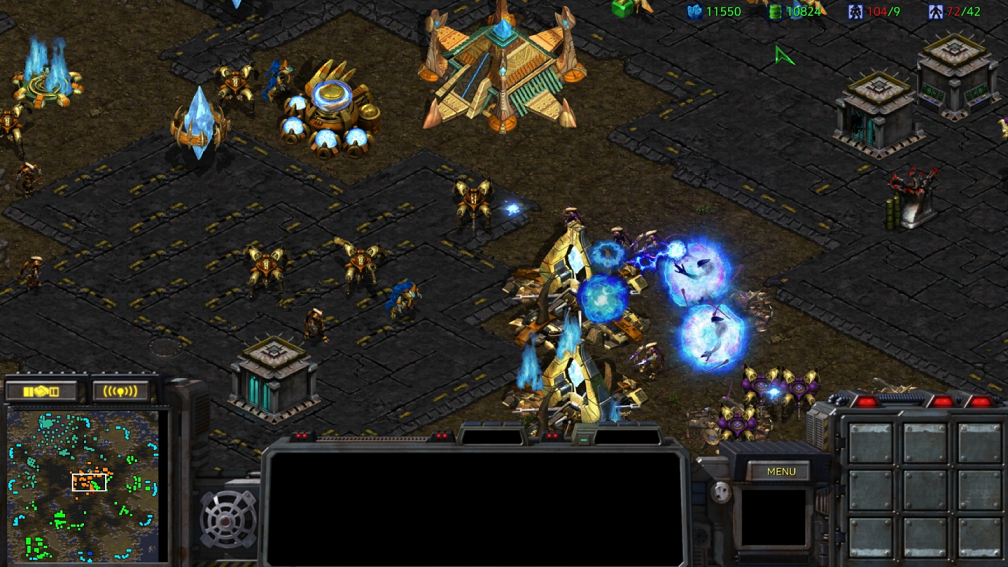 Rounding out StarCraft: Remastered are a whole host of other improvements and enhancements, including support for 13 different languages: English, German, French, Brazilian Portuguese, Spanish (LatAm), Spanish (European), Polish, Italian, Russian, Korean, Simplified Chinese, Traditional Chinese, and Japanese. The game is also fully integrated into Blizzard's online gaming service, utilizing the availability of cloud saves for the campaign, custom maps, replays, keybinds, Blizzard friends-list connectivity, and embedded streaming. Even chat channels got upgraded, with multiple channels available from more places in the game, and persistent chat, which keeps you anchored in a single channel even when you're hunting for a lobby.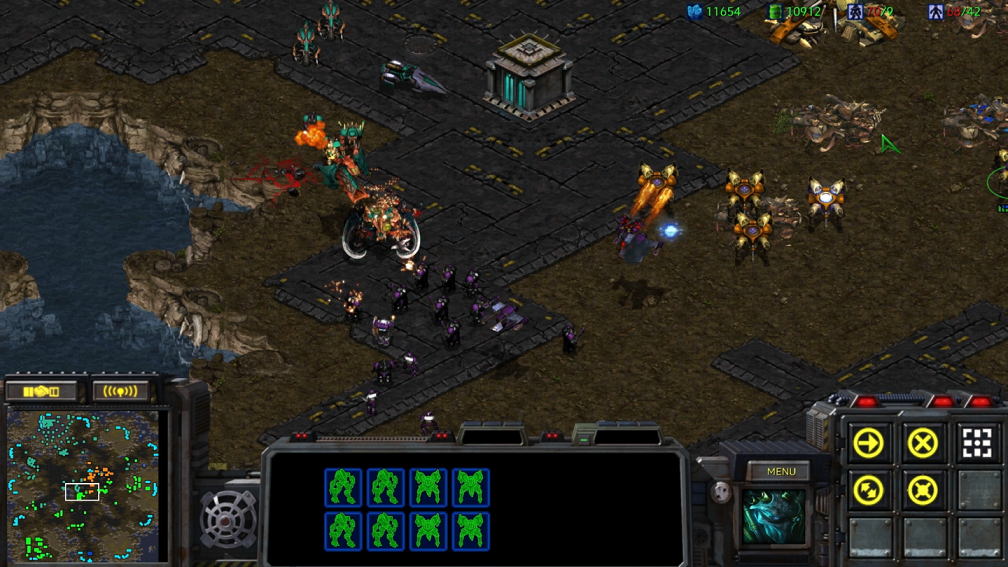 Matchmaking has been added too, and using it will automatically pit you against opponents of equal skill per Terran, Protoss, or Zerg race. That said, for the truly nostalgic, you can alternatively avoid matchmaking altogether. "If you remember, the original StarCraft didn't have a button like Warcraft III," Said Classic Games Senior Producer Pete Stilwell in an interview with PC Gamer. "Players threw down a gauntlet in chat channels or hosted open game lobbies for other players to join and discuss terms. We're retaining that style of interaction as an option. That is an essential element of the game's culture."
Pairing up nicely with matchmaking is ladder functionality and leaderboards, which lets you instantly see who's on top of the rankings. The leaderboard permits searching for players by name or BattleTag, and you can easily see who's online or offline directly from it. That also means you can take a peek at listed profiles, and you can add friends from it and whisper them. But if you'd rather stay incognito from the masses, that's an option too—just turn off discoverability to make it happen.
You can purchase a digital copy of StarCraft: Remastered for $14.99 directly from Blizzard. For even more info, the game's homepage contains quite a few interesting videos and behind-the-scenes stories, such as unit spotlights, interviews with devs, and retrospectives.