Ten PC Gaming-Related Devices From CES 2016 You Should Keep Your Eye On
Featured Stories
CES—the yearly technological convention in Las Vegas—always brings previews of amazing, often sci-fi-inspired items. This year's show even featured a fully operational, golf-cart-sized personal drone. However, while hovering around in a mini-copter and terrorizing your neighbors is appealing, it doesn't sound like PC gaming inside one would be a very good idea.
The 10 products we preview in this round-up, on the other hand, are looking to pair quite nicely with our favorite pastime. Each of these entries are poised to enhance and propel PC gaming in exciting new ways, proving yet again that the PC is the ultimate platform for hardware innovation.
Virtual Reality
Of course, with virtual reality headsets gaining more and more exposure and popularity, the HTC Vive and Oculus Rift made big appearances at CES 2016.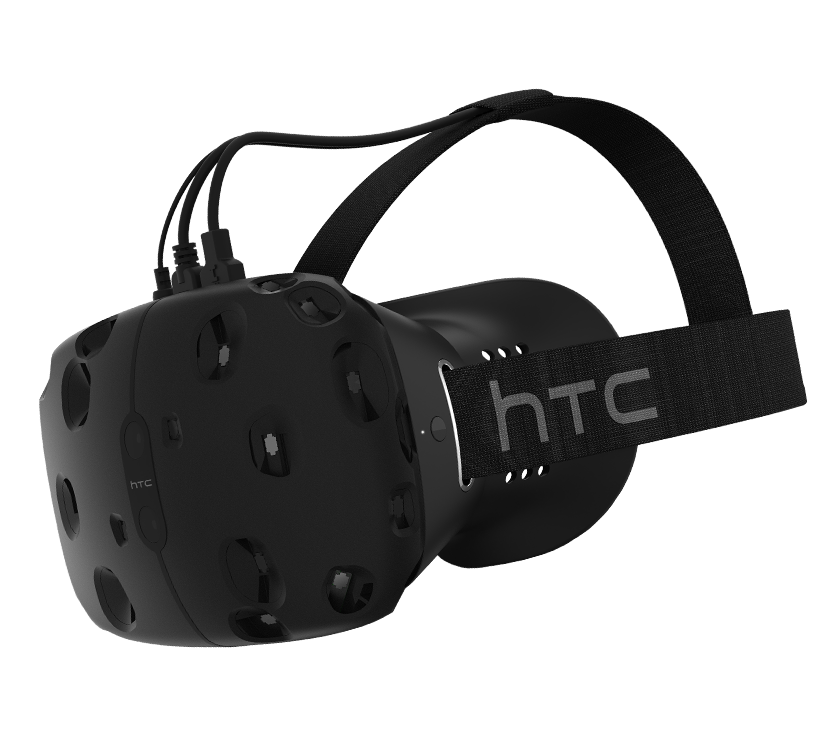 HTC announced their second dev kit, dubbed the Vive Pre. The latest iteration will include a pass-through camera, so if you move outside of the hardware's tracking boundaries, you can instantly see everything around you (handy for not bumping into furniture by accident, or for locating a wayward gamepad). According to RoadtoVR.com, HTC also reported that the Vive Pre has an "improved visual system with brighter displays and image refinements [which lead] to increased clarity." In addition to those tweaks, the entire unit is smaller and more streamlined, and the controllers have been overhauled to include embedded charging capabilities via Micro USB.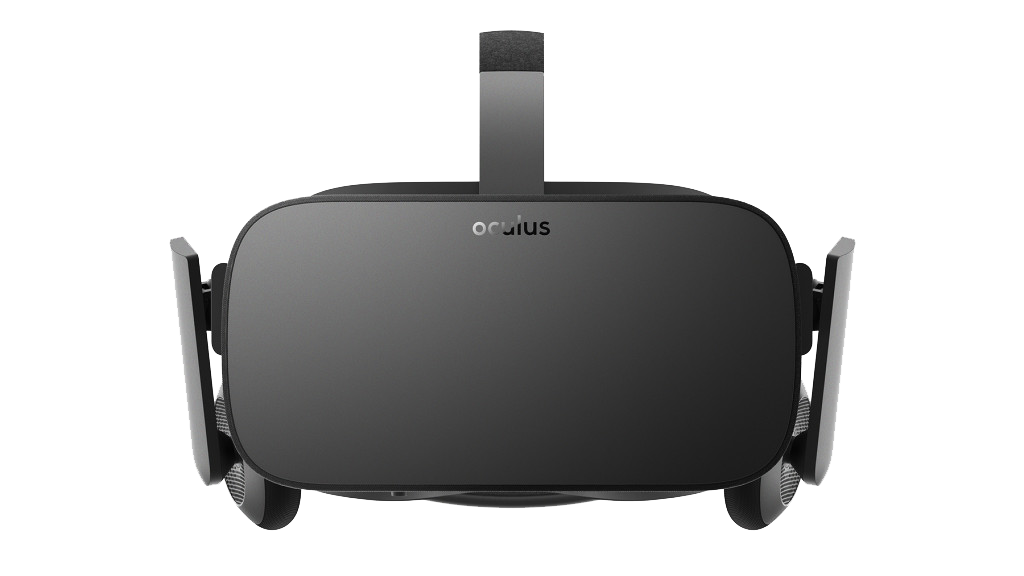 Not to be left out, the Oculus Rift revealed that pre-orders for their own VR headset are now available, and that the device would cost a total of $599, limited to one per customer. According to IGN, the Oculus Rifts are scheduled to be sold in waves to consumers (with the March 2016 batch already sold out). If you were a Kickstarter backer, however, and you bought a DK1 model, you can expect a free Oculus Rift soon. In addition to the headset, you'll get a sensor, an Oculus Remote, an Xbox One Gamepad, all the requisite cables, and two free games: EVE: Valkyrie and Lucky's Tale. IGN also noted: "Founder of Oculus Palmer Luckey has Tweeted that 'Rift+PC bundles are starting at $1,499. Might be able to build on your own cheaper, but good option for normal people.'" Looks like you'll need to wait to get your hands on the Oculus touch controller though—the company informed that it's been pushed to later in 2016 for some adjustments and improvements.
Learn more from: IGN, Venture Beat, RoadtoVR, Time.
---
GeForce GTX 980 Ti VR Edition
Manufacturer: EVGA
(Image credit: Computerbase)
The Oculus Rift VR headset is already available for pre-order, and the HTC Vive will soon be as well. They're not quite the Enterprise D's Holodeck, but they're (hopefully) the first step in that direction. With that in mind, EVGA showed off their upcoming GeForce GTX 980 Ti VR Edition graphics card, which connects to a very handy front-panel that sits in a case's 5.25" drive bay. The front panel includes a single HDMI port and two USB 3.0 ports for ease of connecting VR units. This should mitigate the less-than-fun task of rummaging around in the back of your PC every time you'd like to attach or detach your headset, and it allows you to stand or sit further away from the PC. Obviously, this solution does require a free optical drive bay in your case for optimal use, but we could see some folks simply placing the front-panel on their desk or on top of their chassis as a work-around.
Learn more from: Gamer's Nexus, Tweak Town.
---
Vortex PC
Manufacturer: MSI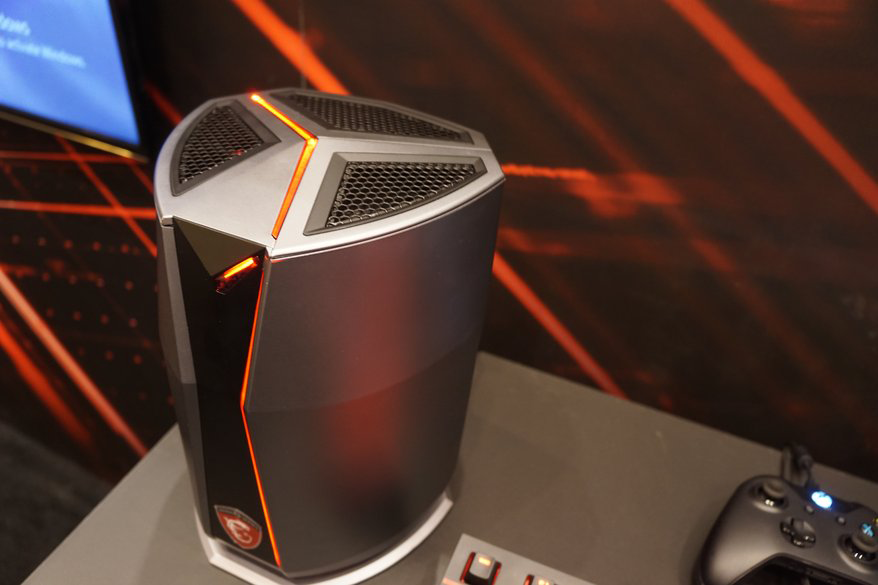 (Image credit: PC Gamer)
You may have heard of the Mac Pro, Apple's cylindrical small-form-factor computer that was released a few years back. It's an interesting system with unique cooling, but it's not exactly an ideal gaming platform. Building off the Mac Pro's concept, MSI unveiled their Vortex PC at CES. Despite its tiny demeanor (it's about the size of a bookshelf speaker), The Vortex is packed with powerful components, including a Skylake Intel Core i7-6700K 4GHz processor, a next-gen M.2 SSD, and two GeForce GTX 980 notebook GPUs in SLI. The futuristic looking chassis is cooled by using a fan on top of the enclosure that pulls hot air up from the bottom of the case, which is raised slightly above the ground to allow for proper intake. According to PC Gamer, MSI will be releasing the system later in 2016, with a dual GeForce GTX 960 in SLI option available as well.
Learn more from: PC Gamer, PC World, Tom's Guide.
---
Alpha 34/Omni AIO PC's
Manufacturer: Maingear, Origin PC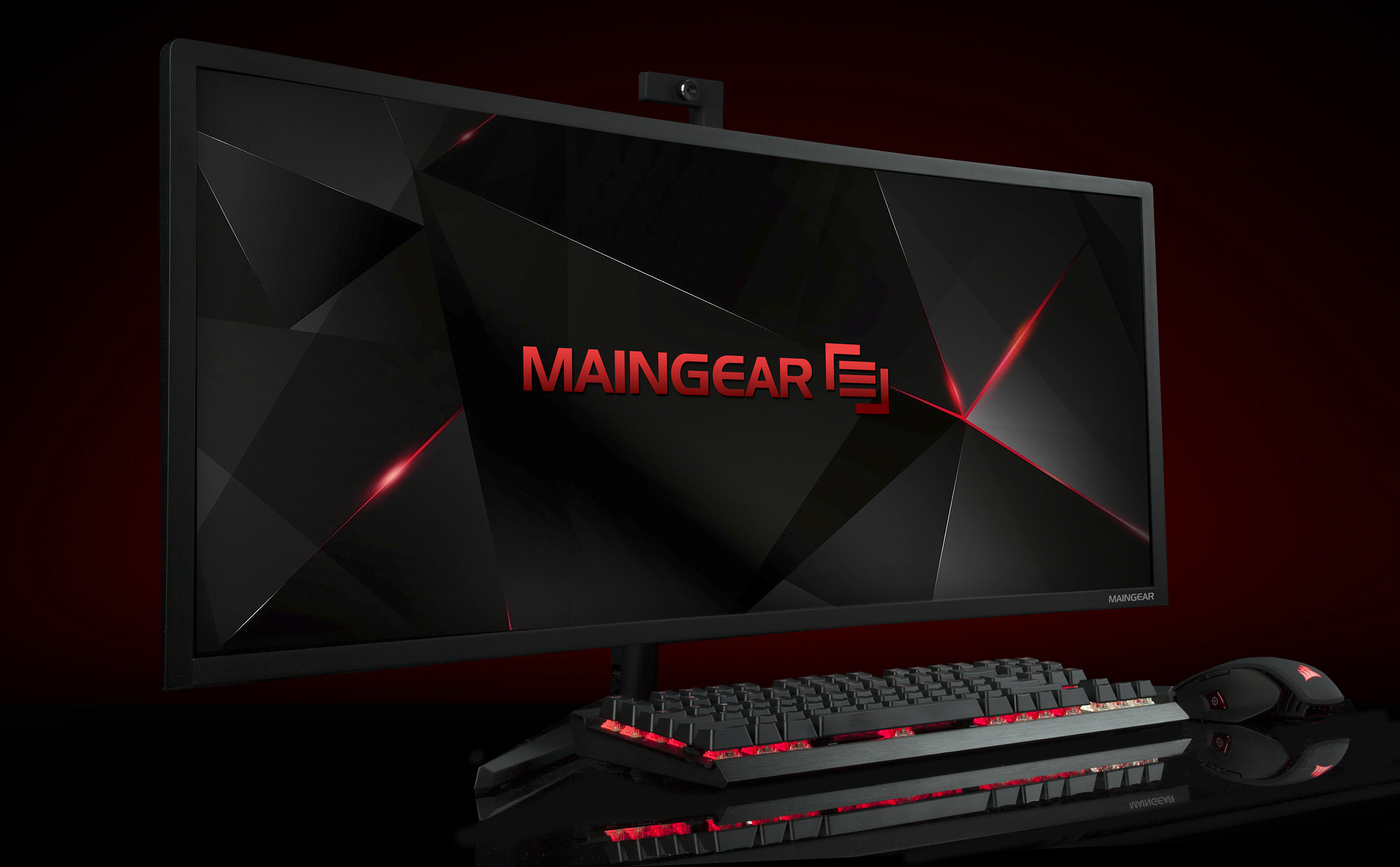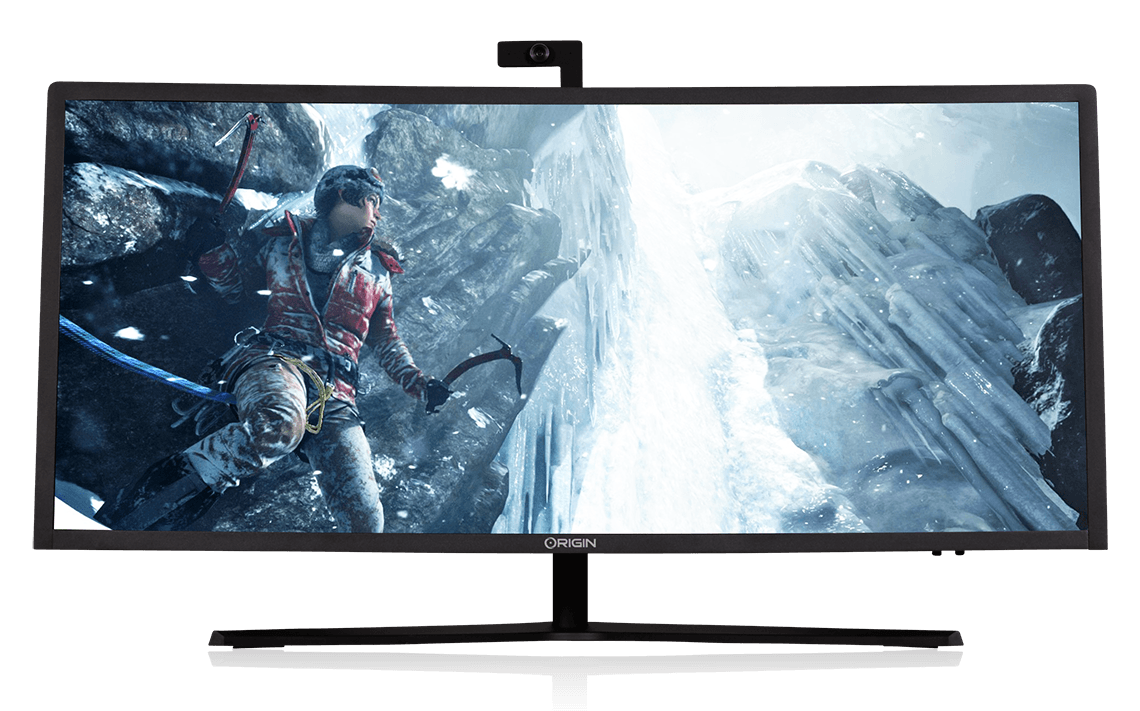 Who says all-in-one PCs are for just for email and web surfing? Certainly not Maingear and Origin PC, judging by their all-in-one PCs' 8-core Intel Extreme Edition processors. Still not convinced? Each PC can also be armed with a hilariously over-the-top 18-core Xeon CPU as well. But they didn't stop there, not by a long shot. Every bit of Maingear's Alpha 34 and Origin PC's Omni are equally advanced. The screens are of the curved 34" WQHD variety, complete with native resolutions of 3440x1440. You can also choose a GeForce GTX 980 Ti or even a GeForce GTX TITAN X to power those panels.
Despite both rigs' outward appearance of raw, unfiltered power, the manufacturers assure that there are plenty of alternative components available, depending on your budget. You can configure and preorder the Alpha 34 from Maingear this very second, and sign up to be notified from Origin PC when their similar Omni goes live. According to Maingear, the Alpha 34 should begin shipping near the beginning of April this year. Origin PC's website informs that we can expect to see the Omni somewhere within the next few months.
Learn more from: Maximum PC, Extreme Tech, Digital Trends, engadget.
---
Gaming 27XT AIO PC
Manufacturer: MSI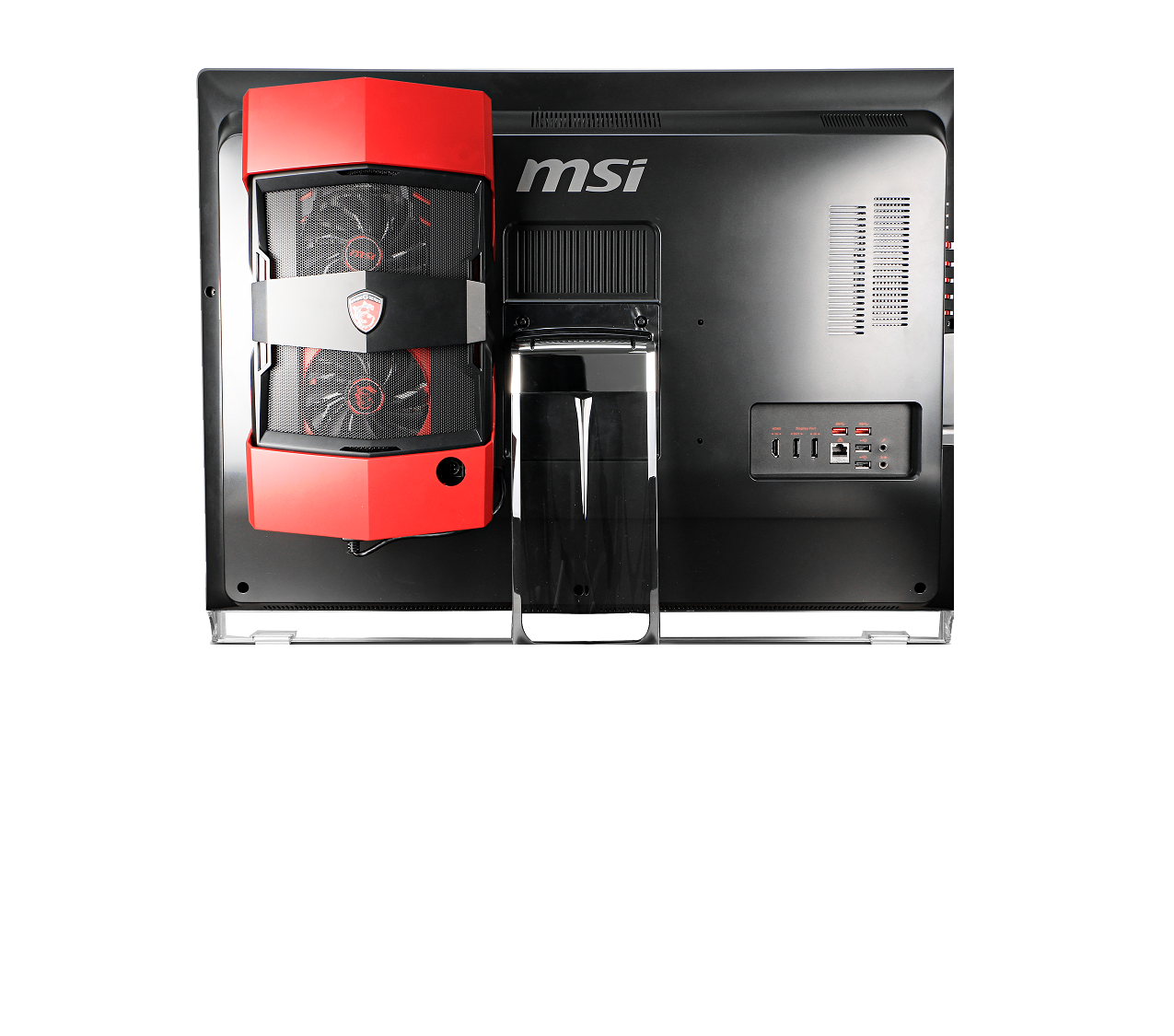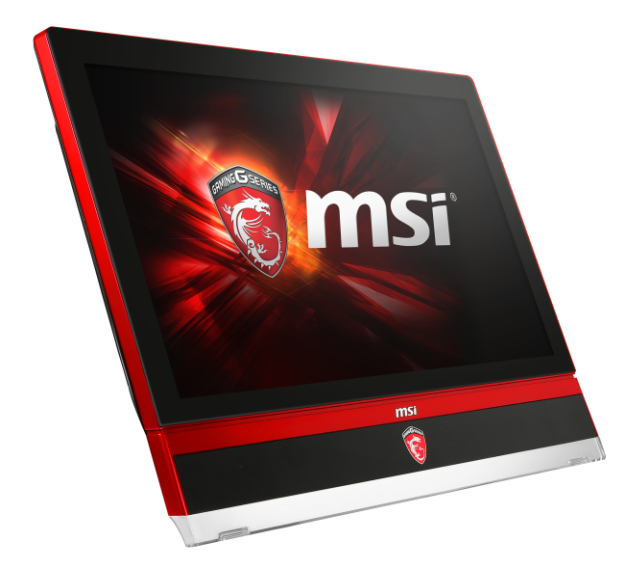 Not to be left out of the PC gaming all-in-one race, MSI's entry comes in the form of the Gaming 27XT. Unlike other AIO setups, this machine has a snazzy external enclosure for the graphics card nestled on the rear of the screen. Because of that, it should be incredibly simple to upgrade the GPU; just bump out the old one and drop in the replacement. MSI claims that the enclosure is big enough to take just about all current, standard-sized cards, including the GeForce GTX 970, 980, 980 Ti, and TITAN X. For the specs, the Gaming 27X has two available M.2 slots for storage, and an Intel Core i7-5960X CPU. The 27" display comes in three distinct flavors, depending on user preference: 1920 x 1080 at 144Hz, 2560 x 1440 at 144Hz, or 3840 x 2160 at 60Hz. Look for this sweet all-in-one PC to go live around May or June of 2016, according to Tech Radar.
Learn more from: Tom's Hardware, Engadget, TechRadar.
---
Stargazer Webcam
Manufacturer: Razer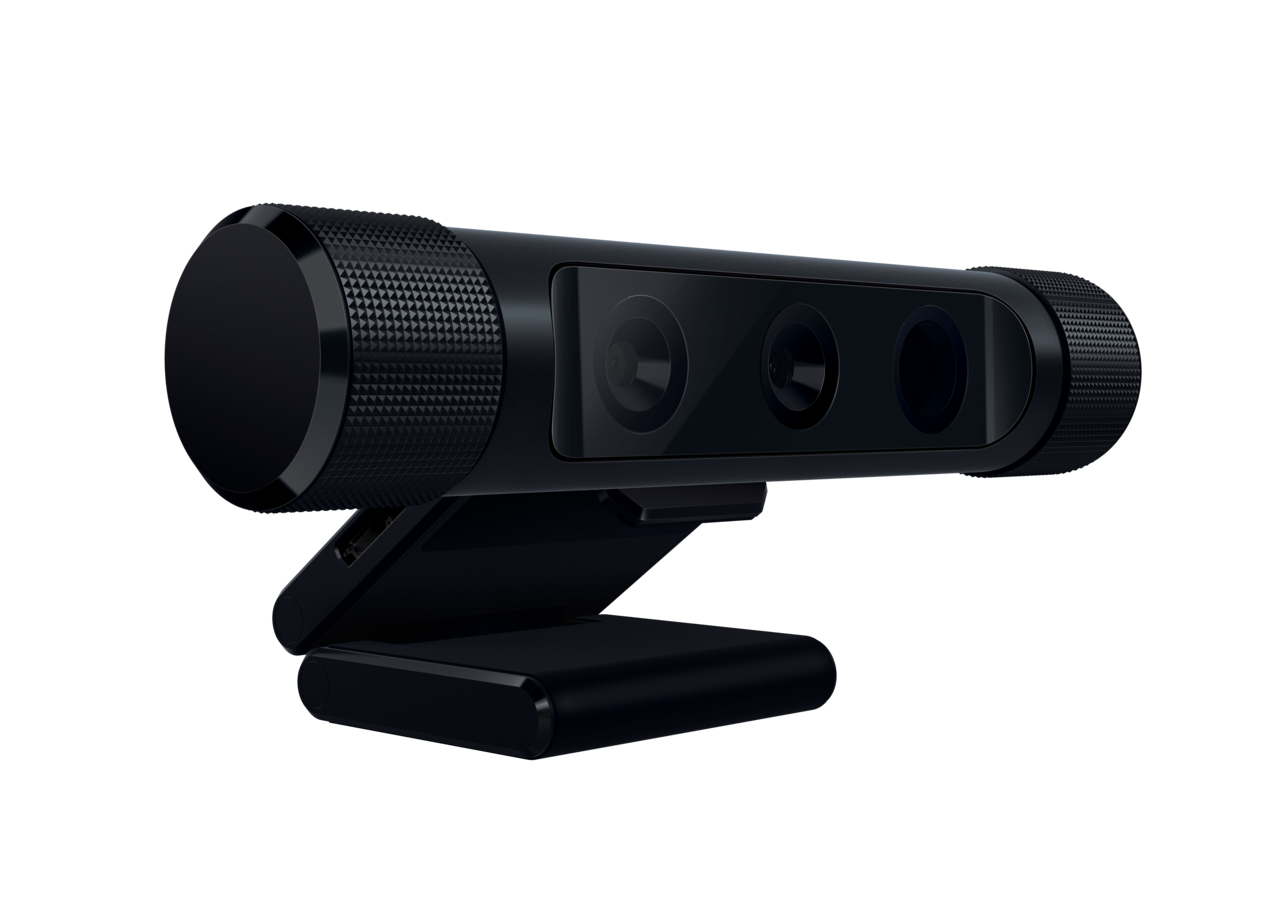 Razer, the company that started out as a boutique mouse-maker, has consistently broken out into new territories. And they've done so with a lot of success. Continuing that trend, Razer showed off the Stargazer webcam, which the company claims can capture video at 60FPS at 720p (quite the jump in performance compared to the usual 30FPS settings on most other webcams). Alternatively, it can also capture 1080p video at 30FPS. The unit also comes with an embedded dual-array noise-canceling mic, and it runs off of Intel's RealSense SR300 camera. Because of the RealSense tech, it eliminates the requirement for a green-screen by using its Dynamic Background Removal settings. Razer pointed out that the Stargazer requires Windows 10 to properly function, but that's not too shocking, as Windows 10 is quickly becoming the standard OS for gaming machines. The Stargazer is due to hit shelves somewhere between April and June of 2016, and it should retail for $200, according to GameSpot.
Learn more from: GameSpot, AnandTech.
---
SC-17 Gaming Notebook
Manufacturer: EVGA
EVGA, largely known for their graphics cards, power supplies, and occasional motherboards, is now jumping into the laptop realm. Their first effort, the SC-17, was displayed at CES. On the outside, the machine has a 4K 17" display with external NVIDIA G-SYNC support, an HD camera on the top of the lid, a USB 3.1 TypeC slot, and a very reasonable 1.05 inch unibody thickness. On the inside, there's a mobile GeForce GTX 980, an Intel Core i7-6820HK CPU, 16 gigs of 2666MHz G.Skill DDR4 RAM, 256GB of M.2 storage in RAID-0, and an old fashioned 2TB hard drive. All of that gear put together still only results in 8.5 pounds of overall weight, which isn't too shabby. Tech Times reports that you should be able to order the SC-17 within the next few months.
Learn more from: Digital Trends, Hexus, Tech Times.
---
HDR Televisions
Manufacturers: LG, Samsung, Sony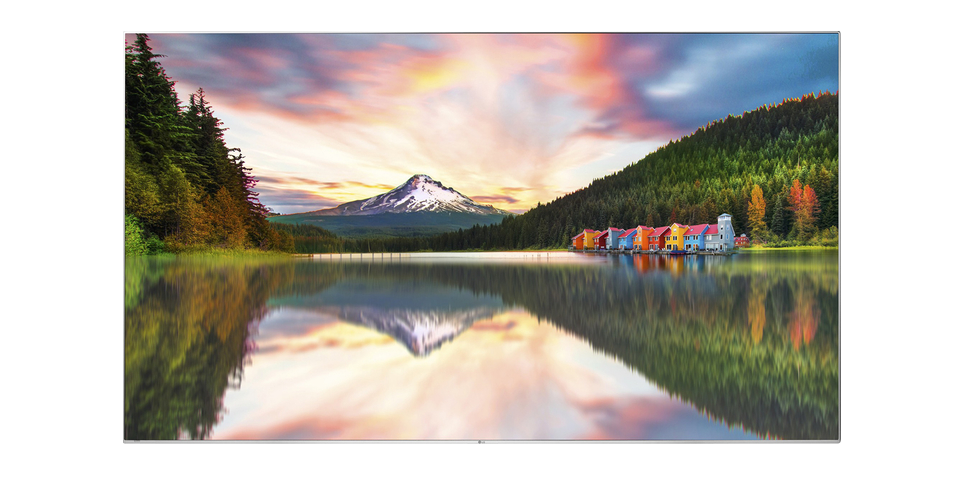 HDR—High Dynamic Range—is a pretty cool piece of technology. The process entails using numerous images snapped at different exposures, and then combining all of them using only the optimal parts of each. Basically, you can think of HDR as a delicious image-sandwich. And while HDR has previously been utilized mostly in DSLR cameras and smartphones (especially iPhones), it's now looking to conquer the TV market as well. According to BBC, "HDR-enabled screens can show millions more colors and several more shades of brightness between black and white than normal displays." CES had a bunch of these drool-worthy panels on display, including Sony's Android-powered XD93, LG's Signature G6/E6 OLEDs, and Samsung's KS9500 SUHD. With so many big-name manufacturers jumping onboard, you can bet your bottom dollar that HDR will begin creeping into next-gen PC monitors too, and probably sooner rather than later.
Learn more from: BBC, Pocket-lint.
---
H-Tower Chassis
Manufacturer: In Win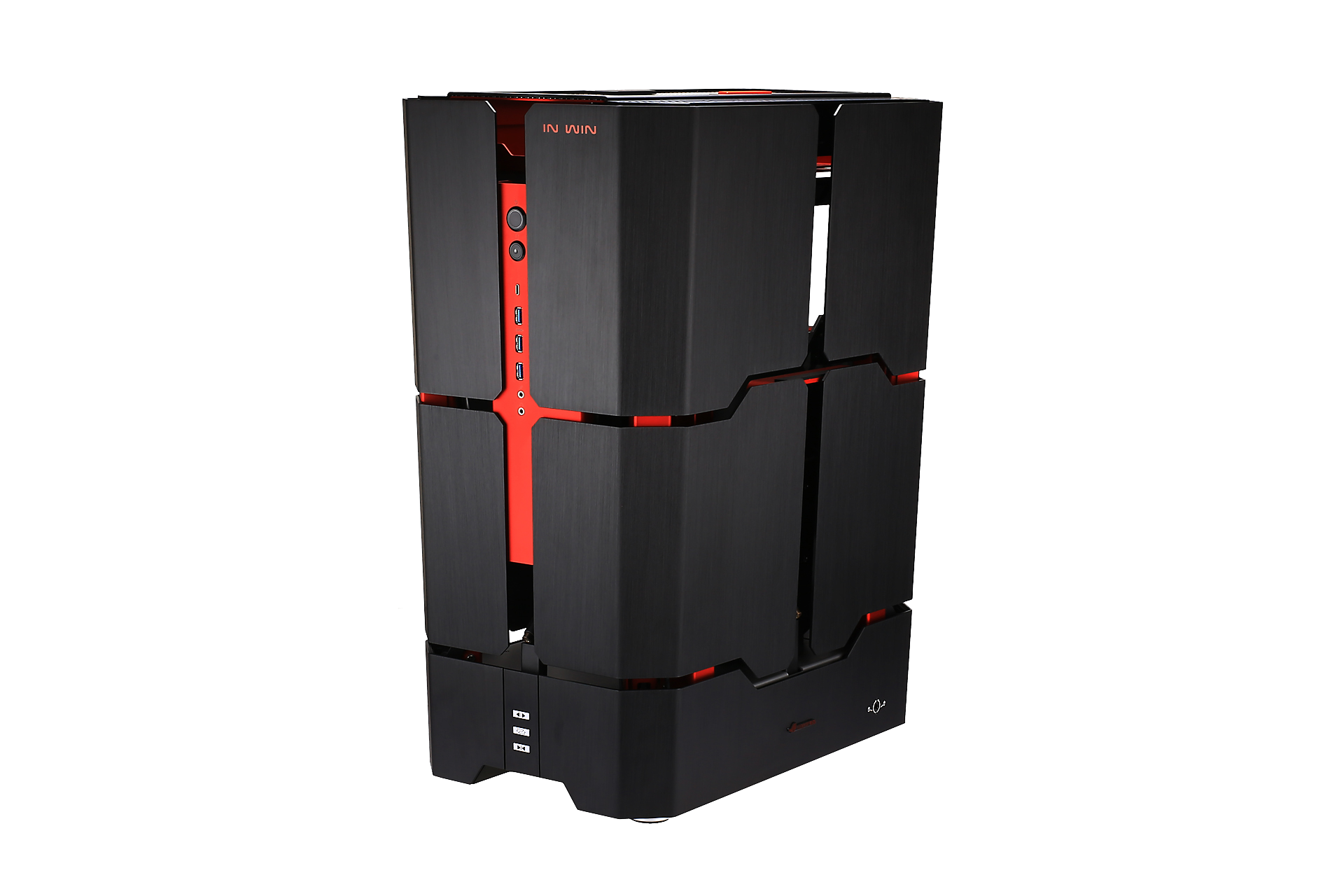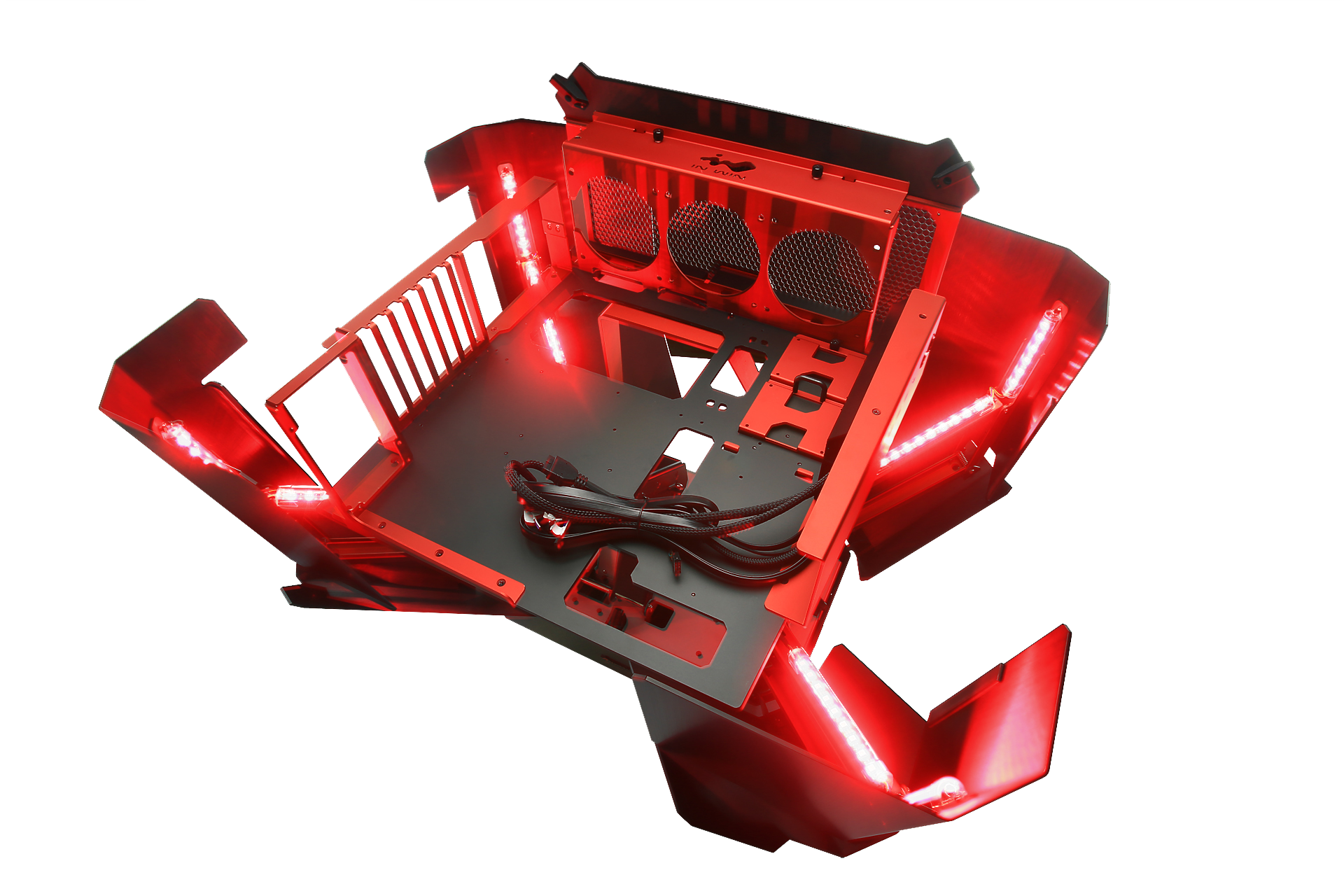 It's entirely possible that you've got a darn fancy PC case. Maybe you've secured a Cross Desk or a tricked-out Antec Nine Hundred, just like us. Maybe you've even got one of the rare Thermaltake Level 10 chassis. But does your case transform like Optimus Prime? In Win's H-Tower sure does, and it's delightful to behold. In its closed state, the H-Tower resembles a standard full-tower case, albeit a very, very pretty one. However, after hitting the open button, the magic starts to happen. First, a plethora of lasers (not the kind that Megatron fires, luckily) scan around the bottom area of the chassis to make sure there's enough room to unfurl. When the coast is clear, four side panels push out and collapse downward, while the motherboard tray and front panel simultaneously rise upward, until eventually going prone. As of now, you can pre-order the H-Tower for $2,399.99 on NewEgg, and the cases should be ready to ship by February.
Learn more from: PC Perspective, PC Gamer.
---
Rival 700 Gaming Mouse
Manufacturer: Steel Series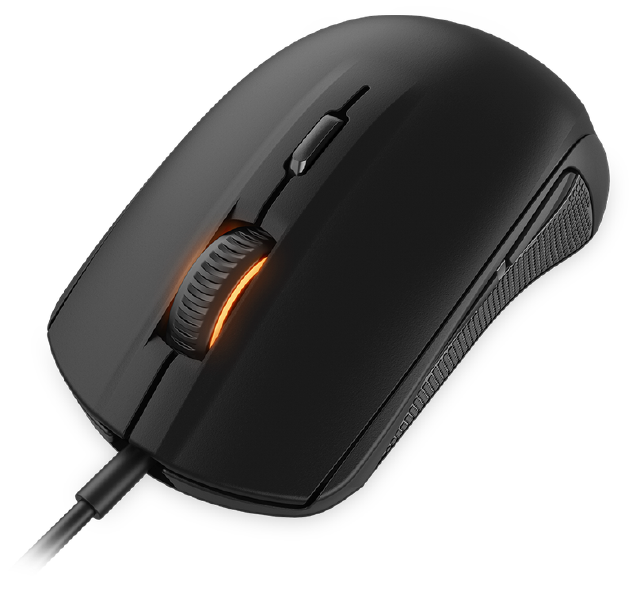 The Steel Series Rival 700 mouse is all about customization. On the front-left portion of the housing, near the index finger, it contains an onboard OLED display. This smallish screen can be used to capture in-game data—such as frags and headshots—and even show animated gifs, which you can upload to the unit using Steel Series' bundled software. Among its other features, you can pull out the normal cable in lieu of doubly long braided one, create a 3D printed nameplate of your own design (Steel Series includes the precise dimensions for you), change the back shell, and even swap out the entire sensor. The thumb-side of the carriage contains double-injected molds, which Steel Series claims prevents undue wear and tear to the mouse. Steel Series additionally claims that the Rival 700 comes with a 30-million-click lifespan. You should be able to get your mitts on one these mice somewhere between February and March, as reported by Maximum PC's video interview.
Learn more from: Tech Spot, Maximum PC.
---
Conclusion
This is just a small sampling of gaming-related items exhibited at CES 2016, but each of them is fascinating and inspiring in their own way. Judging by what CES revealed, it's an incredible time to be a PC gamer and a tech enthusiast, with transforming cases, VR-ready GeForce graphics cards, HDR panels, and so much more at our fingertips. Innovation and change have always thrived in our hobby, and judging by what we've seen, that trend is set to continue with no noticeable decline. Plus, if CES 2016 is any indicator, we could all be flying personal drones to work before we know it.
Got any CES 2016 PC gaming gems you'd like share? Post them up in the comments section below!