Watch Dogs 2 Available Now on PC
Featured Stories
,
Bundles
,
NVIDIA GameWorks
,
Videos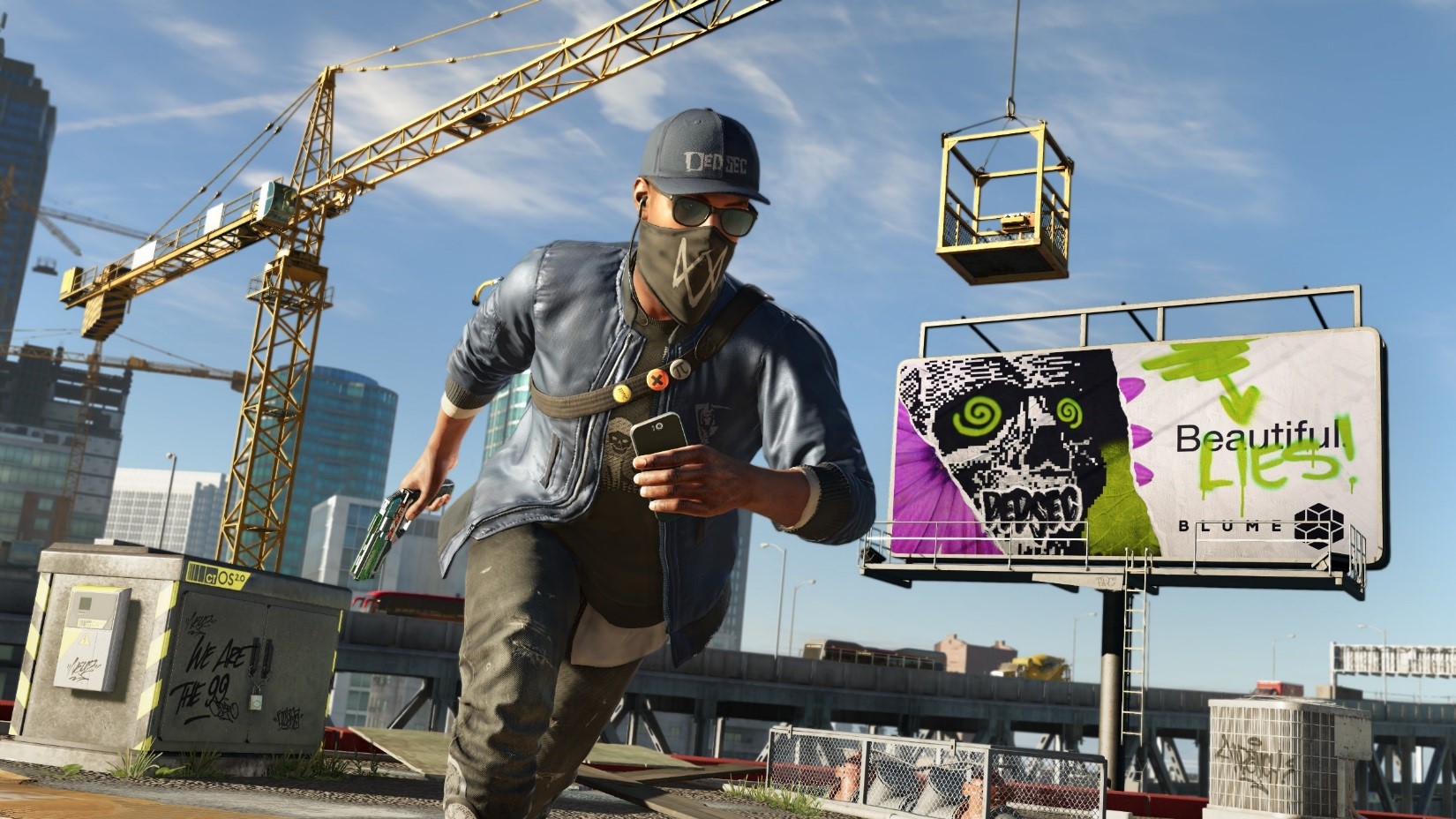 Building off the themes and gameplay in the first game, Watch Dogs 2 offers an entirely new city to traverse, a whole new protagonist and storyline, and plenty of extra devices to hack and control. On top of that, playing Watch Dogs 2 with a next generation GeForce GTX graphics card ensure to offer the best and most immersive experience possible on the PC. Also, for a limited time, you can obtain Watch Dogs 2 absolutely free when you get Game Ready by purchasing a new GeForce GTX 1080 or GTX 1070 (including GeForce GTX 1080/1070-powered notebooks and PC's from select system builders). Check out the official promotion page for all the details.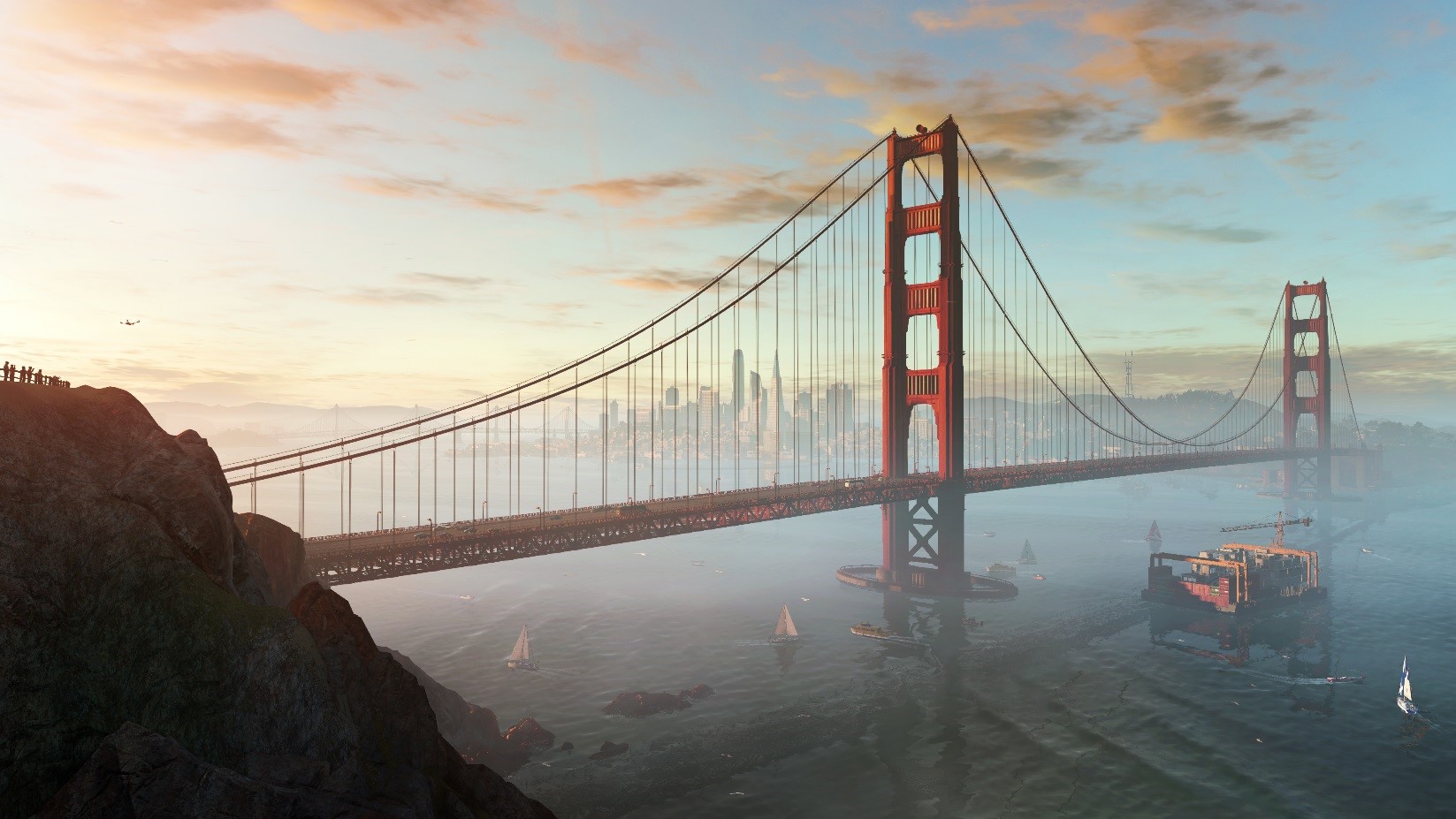 Watch Dogs 2 supports NVIDIA-excusive features such as Temporal Anti-Aliasing (TXAA), HBAO+ Ambient Occlusion, HFTS, PCSS, and Ansel—a versatile tool for capturing PC gaming screenshots, complete with free-camera capability (which pauses the game and allows screenshots from any angle), 360 degree support, selectable post-processing filters (comparison examples below), OpenEXR HDR, and super resolution gigapixel detail. By using Ansel, you can snap some truly breathtaking pics in Watch Dogs 2, and share them with the world on your smart phone, Oculus Rift, HTC Vive, Samsung Gear VR, Google Cardboard, and of course, your PC or laptop. *Ansel will be available through a GeForce Experience update at a later date.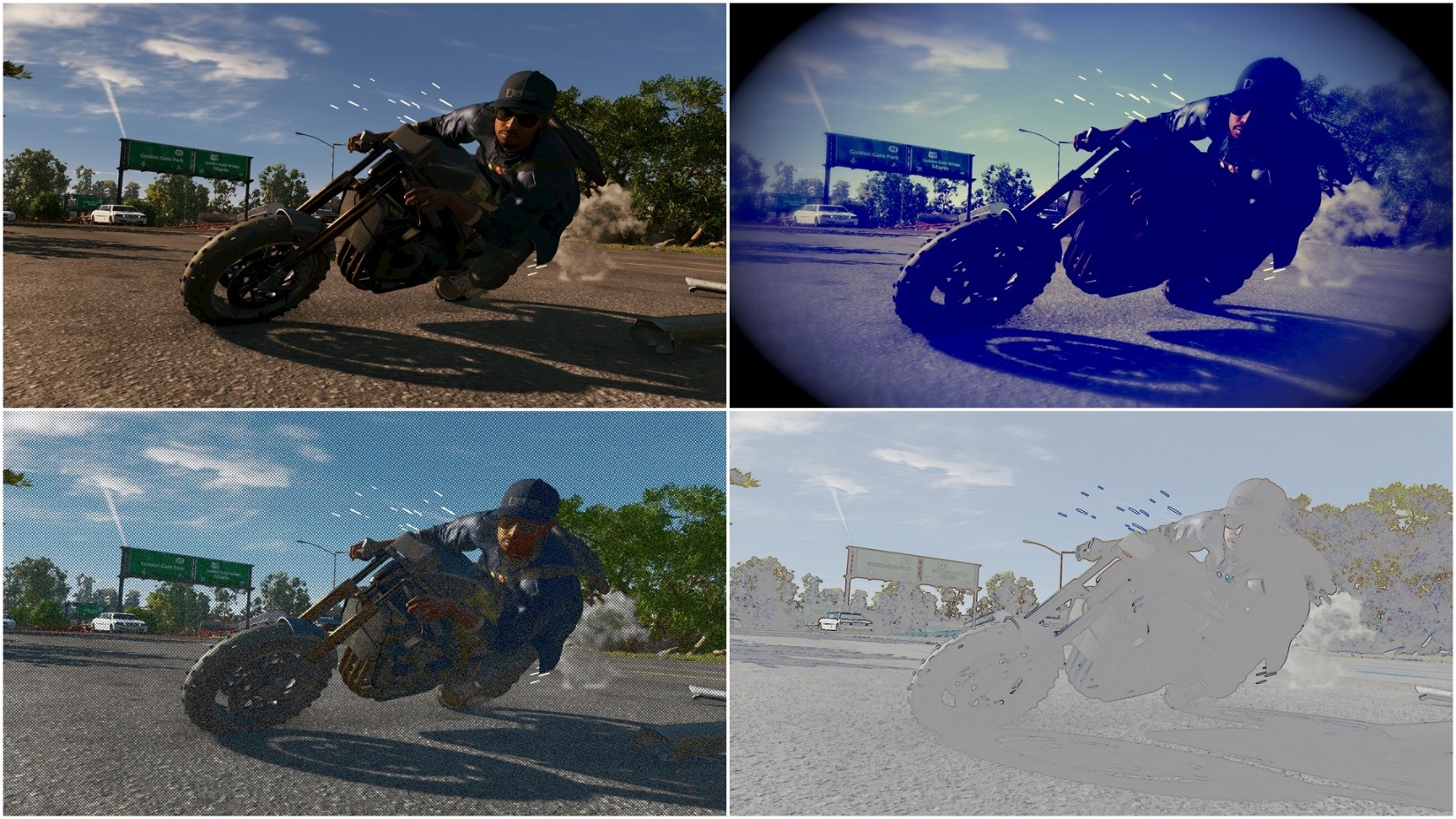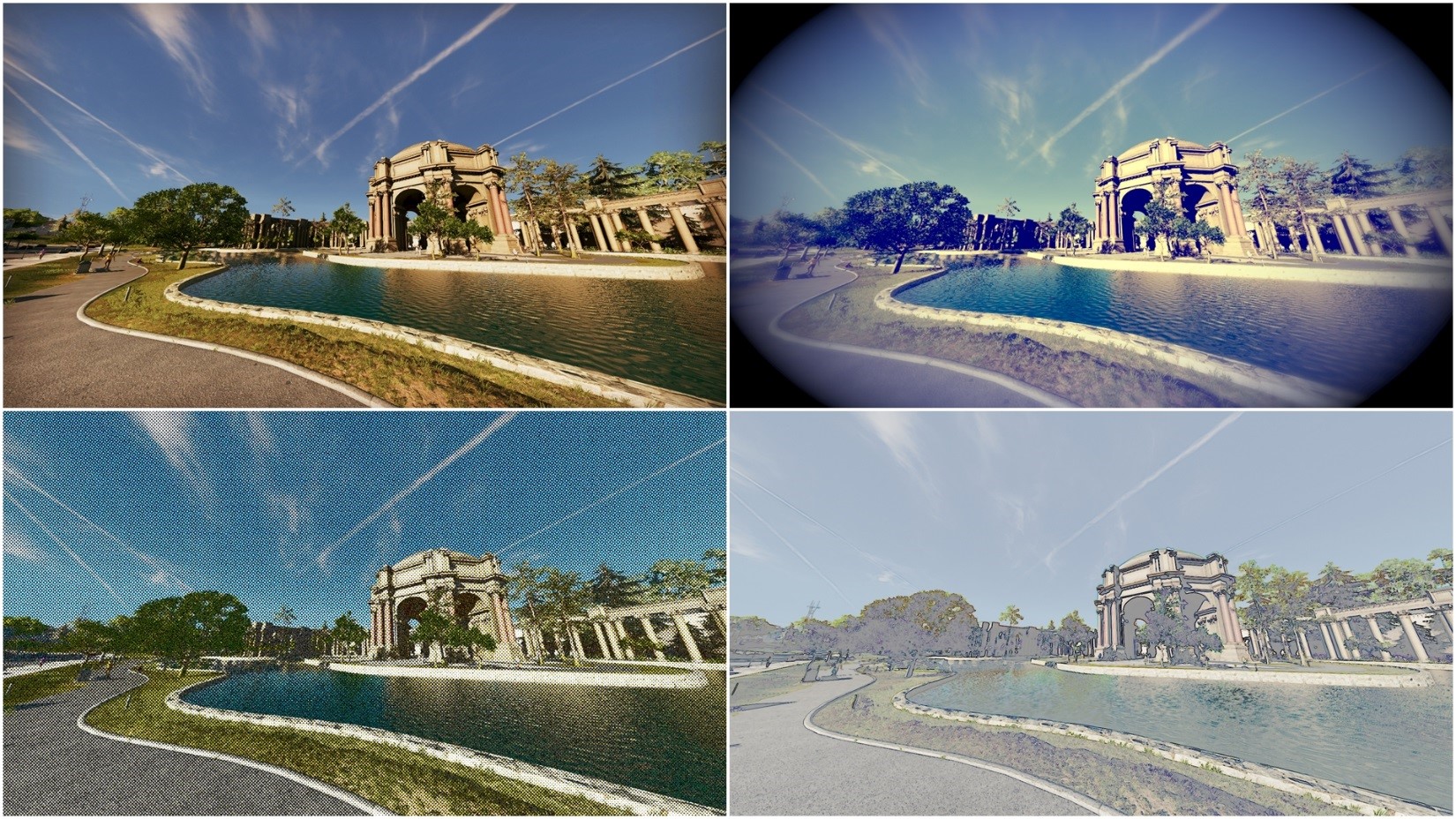 Next-level NVIDIA effects, unlocked by wielding a next-generation GeForce graphics card, makes the PC the platform of choice for Watch Dogs 2. To see how your current system stacks up, take a look at our article on Watch Dogs 2's system requirements. If you'd like to nudge the graphics settings up to their max values at higher resolutions (such as 2560x1440), you'll definitely want a top-end GeForce GPU to handle the duties, such as the GTX 1080. At the more mainstream area of 1920x1080, a GTX 1070 is suggested for using high settings, and a GTX 1060 will get the job done at medium settings at the same resolution.
Of course, even if you have an older NVIDIA card, GeForce Experience will automatically configure your graphics for the best gameplay possible, striking a perfect balance of playable framerates and superior image quality. GeForce Experience also allows you to download game-ready drivers before your favorite titles release, ensuring your games run at their absolute best right after they're installed.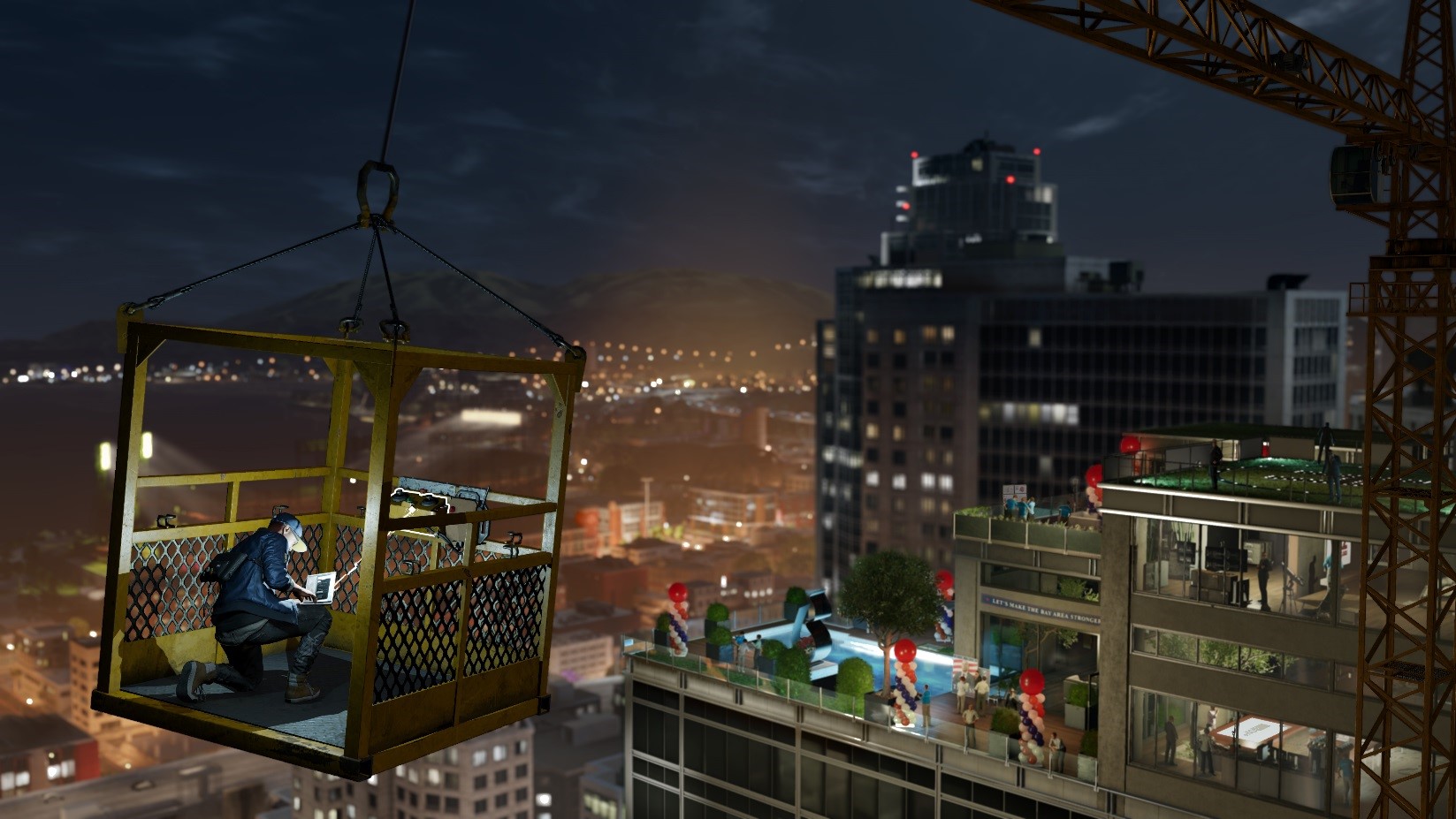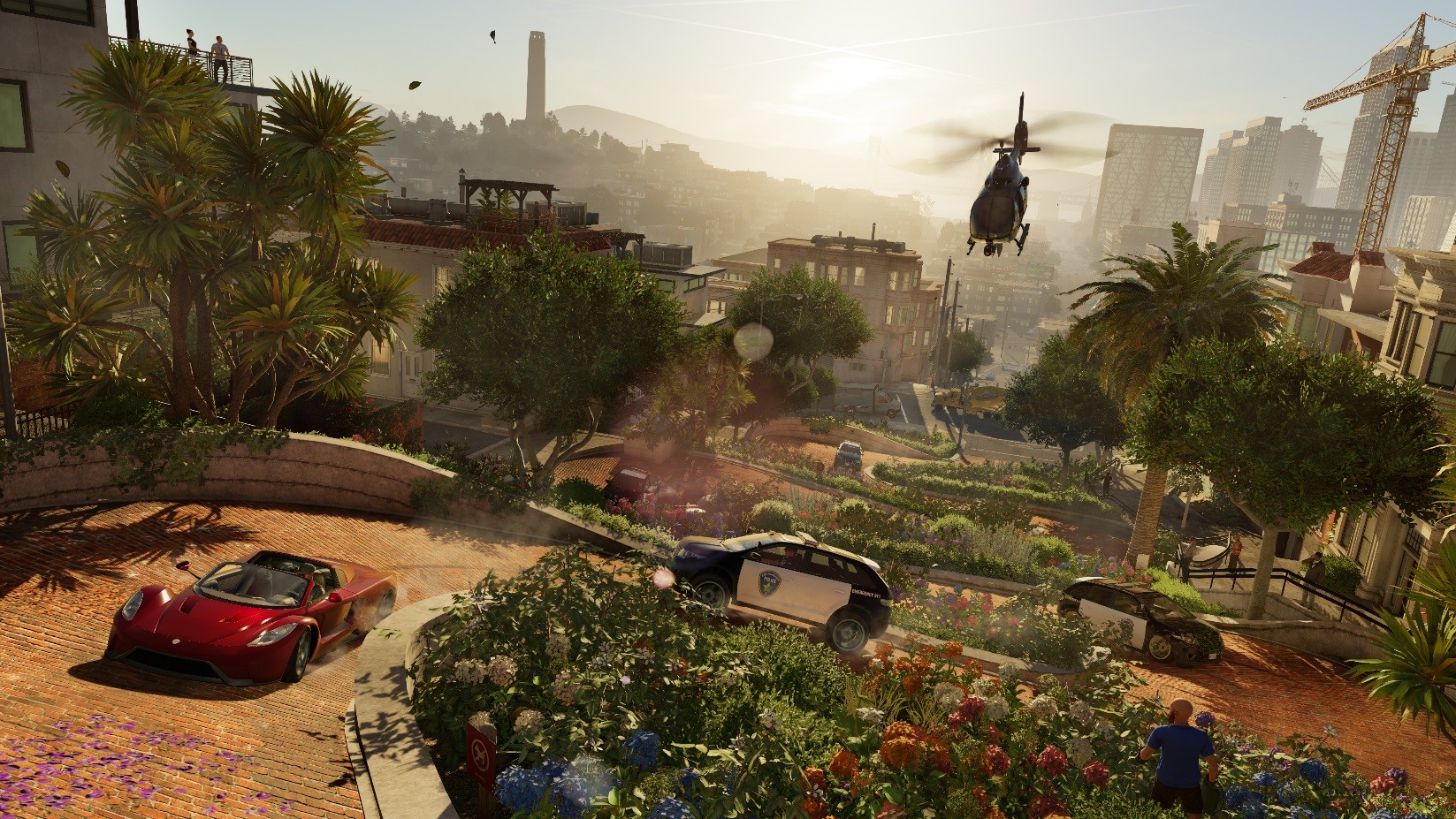 In WATCH_DOGS 2, players explore the San Francisco Bay Area as Marcus Holloway, a brilliant young hacker from Oakland wrongly framed for a crime he did not commit by the predictive algorithms of ctOS 2.0. This upgraded version of the city infrastructure operating system, which was introduced in the first WATCH_DOGS video game, is being used to track, control and manipulate citizens on a massive scale. As Marcus joins the hacktivist group DedSec, they decide take down ctOS and BLUME, the multinational company behind this oppressive system. The player utilizes Marcus' hacking skills, physical abilities, and his friends in DedSec and fights to expose the corrupted establishment.
WATCH_DOGS 2 features a vast and dynamic open world offering a variety of environments and gameplay possibilities with extended hacking options and a greater variety of gadgets and weapons. Players can not only hack into the city's infrastructure but also every person and any connected device to trigger unpredictable chains of events. This unique level of freedom unlocks many opportunities in terms of playstyles and players can choose to use stealth hacking to complete missions without killing a single enemy or go guns blazing for a more ferocious approach.
You'll also have the opportunity to connect with your pals via the Watch Dogs 2 seamless multiplayer system, composed of three online modes: Hacking Invasion (PVP), Bounty Hunter (PVP) and Online Co-op (PVE + PVP). In both co-op and PVP, activities will be proposed to players as they play the game. These activities are entirely optional, and occurs without a loading screen or matchmaking request. The game does this quietly, under the hood and feeds the player opportunities when they are nearby.
In the Hacking invasion activities, your goal is to download data from a target player while remaining undetected.
In the Bounty Hunter, if you create lots of chaos in the city and raise your wanted level, it'll reach a point where rival hackers can connect to your session and join the police pursuit. Players can also choose to trigger a bounty on themselves using the Contacts app, which challenges rival players to come in and attempt to take them down
You can also team up with another player, to play co-op missions, participate in DedSec events throughout the city, help one another completing free-roaming operations and explore the world to collect rewards. The player can even participate in player-versus-player activities while in co-op.
With the introduction of new hacking tools such as vehicle hacking and the flying drone, players now have more ways of manipulating the environment as either a hacker or potential victim. This breathes new life into PVP.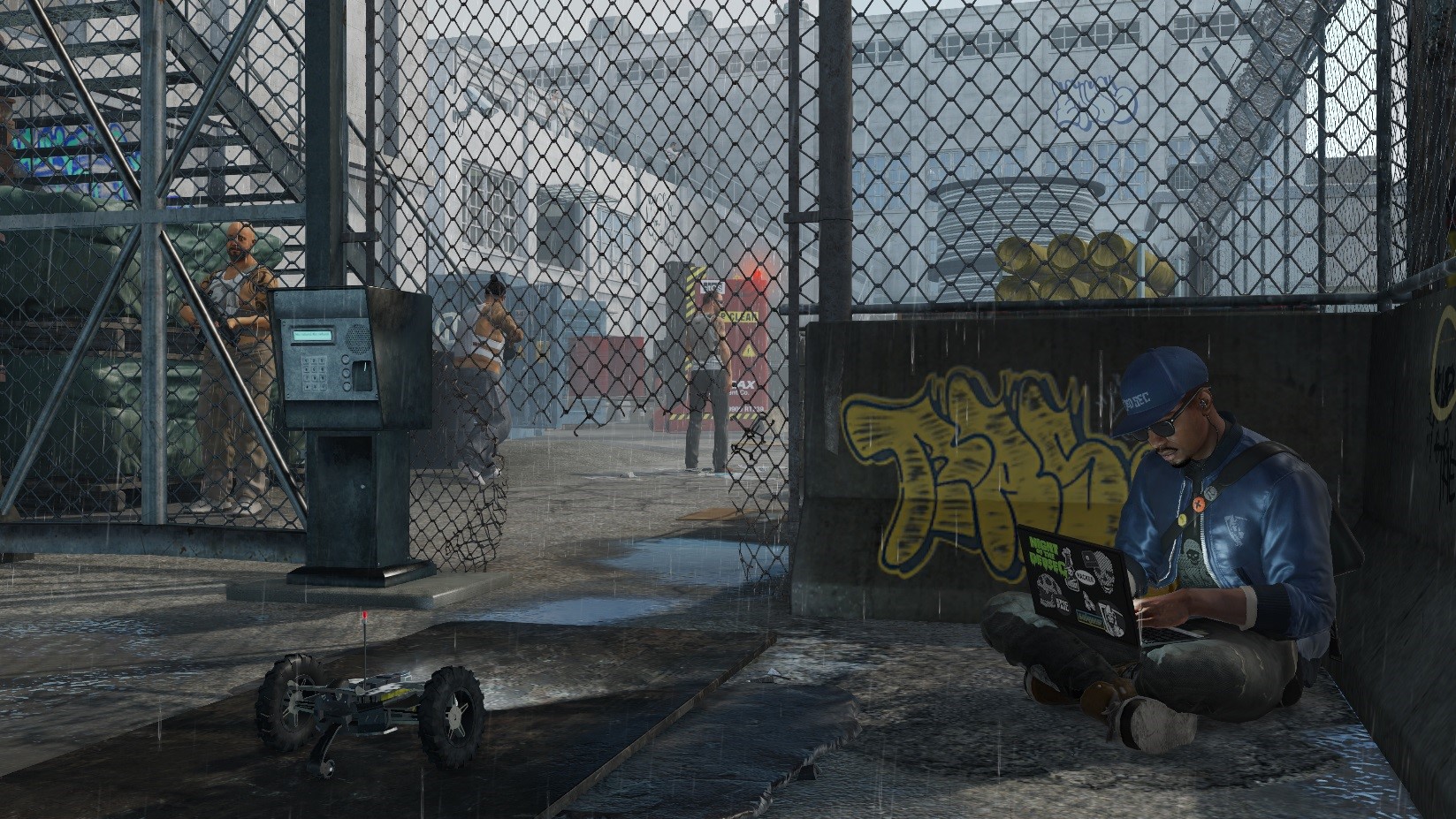 You can download Watch Dogs 2 on Steam or Uplay on November 29th. And don't forget: if you buy a new GeForce GTX 1080 or GTX 1070 (or a GTX 1080/GTX 1070-powered notebook), you can get the game for free. Stay tuned to GeForce.com for all the latest Watch Dogs 2 news and updates.