YIDIY: Ali Abbas & The Lancer Unleashed
GeForce Garage
,
Interviews
,
YIDIY
,
Videos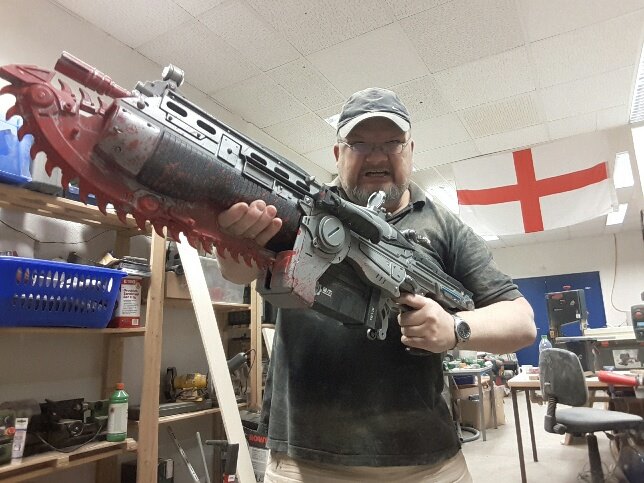 Today's GeForce Garage YIDIY comes all the way from Germany courtesy of world-renowned modder and DCMM legend Ali Abbas. This 49 year old Brit originally from Tynemouth, England, has won 49 awards in just under seven years making him one of the most decorated modders to grace the GeForce Garage.
With no sign of slowing down, Ali harnesses his feverish passion for Gears of War to construct this epic build — the Lancer Unleashed. He told us he could easily create a fleet of GoW-inspired PC mods and each would turn out vastly different from the other. That speaks volumes toward his amazing skill and GoW's rich source material.
Now let's check out the Gears of War 4-inspired Lancer Unleashed!
---
Lancer Unleashed Specs
First off, 49 awards is pretty prolific. What are some notable contests you've won?
I am certainly blessed. I have won quite a few and it all started off with my first entry at the 2010 German Casemod Championship (DCMM). I had an idea of using witchcraft as a theme, so I bought a case from Ebay for €30 and re-did the whole chassis into what I later called the Wooden Warlock. I was pretty nervous going to Cologne with my low budget machine to match up against those with LEDS, watercooling, and high end hardware, but surprisingly my little €30 beast would place 3rd. That really broke open the floodgates and made me ambitious. The next year, I won my first German championship title and 2x runner up.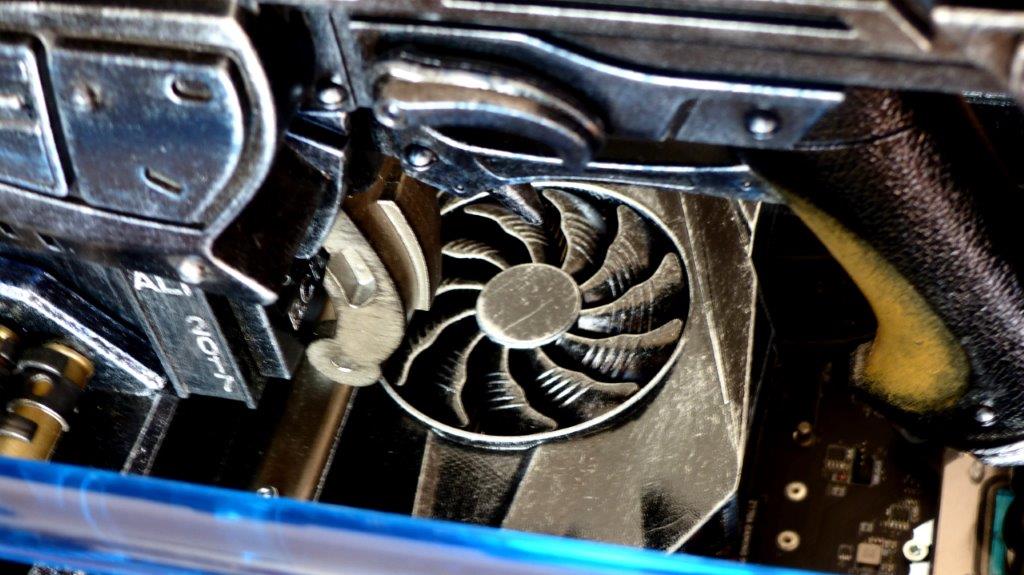 I went on to win and defend my titles 12 times, as well as setting records like: the first hat trick, the first machine to win in all 3 categories and the most (7) trophies in a single DCMM. I even made the first World Record Holder casemod called DCMM Colossus which is a fully functional, one meter long PC mouse.
Altogether I have won:
DCMM Gold (12x), Silver (11x), Bronze (9x)
Thermaltake Invitational- 2nd out of 10
Asus Dream Machine- 2nd out of 12
Cooler Master World Series- 2nd place and 3rd (2x)
Annual Modding Masters Gold (4x) and Silver (3x)
Hardwareluxx- 2nd out of 5
First UK Trophy at Bit-tech Silver
We-Mod-IT Germany Champion (3x) and Silver (2x)
Currently, I have 4 championship titles to defend and am also attempting to repeat a second hat trick. If I can do it again then that would certainly be a bloody miracle!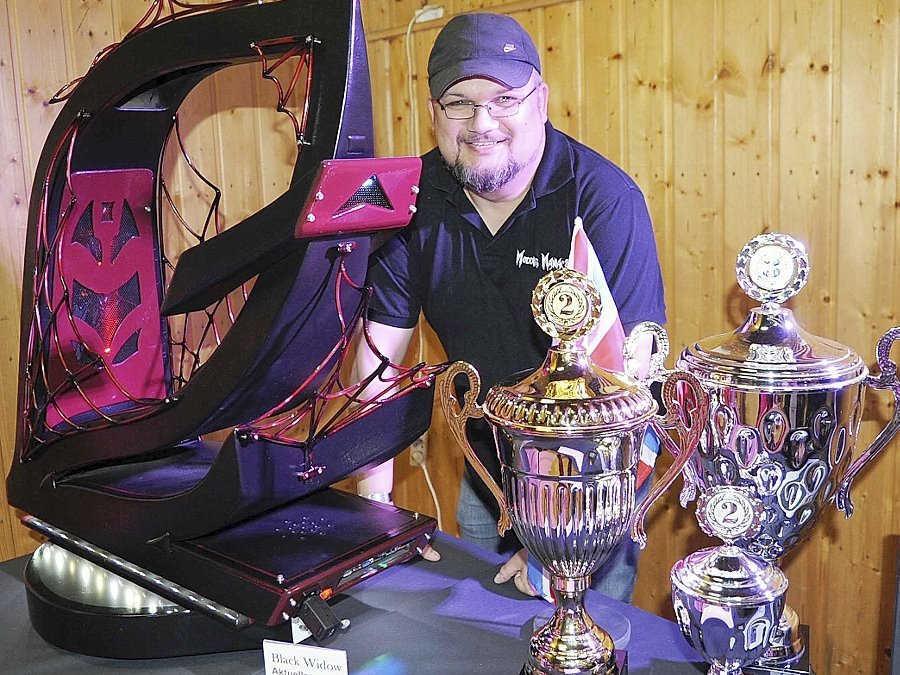 When did you first get into computers?
I am told that when I was 6 or 7 years old I dissected my dad's electric typewriter. He had always told me there was a little man in it who wrote all the letters on paper, so I wanted to see if it was true. Luckily, I managed to put it back together and it still worked afterwards (with some extra screws left over!).
That was when I probably realized I was obsessed with learning how things work and how to make them better. And I have always been an artist and tried to make practical and functional pieces of art. It was just a matter of time until I blended both hobbies together.
And that's how you started modding?
Since most cases back in 1996 were big, expensive towers, I built my first case out of wood because it was just more practical and affordable. It wasn't until 2009 that I made a case worth showing off in the Wooden Warlock. I had a small computer store in those days and people who saw it on display wanted to buy it, rather than the regular cases I had in stock.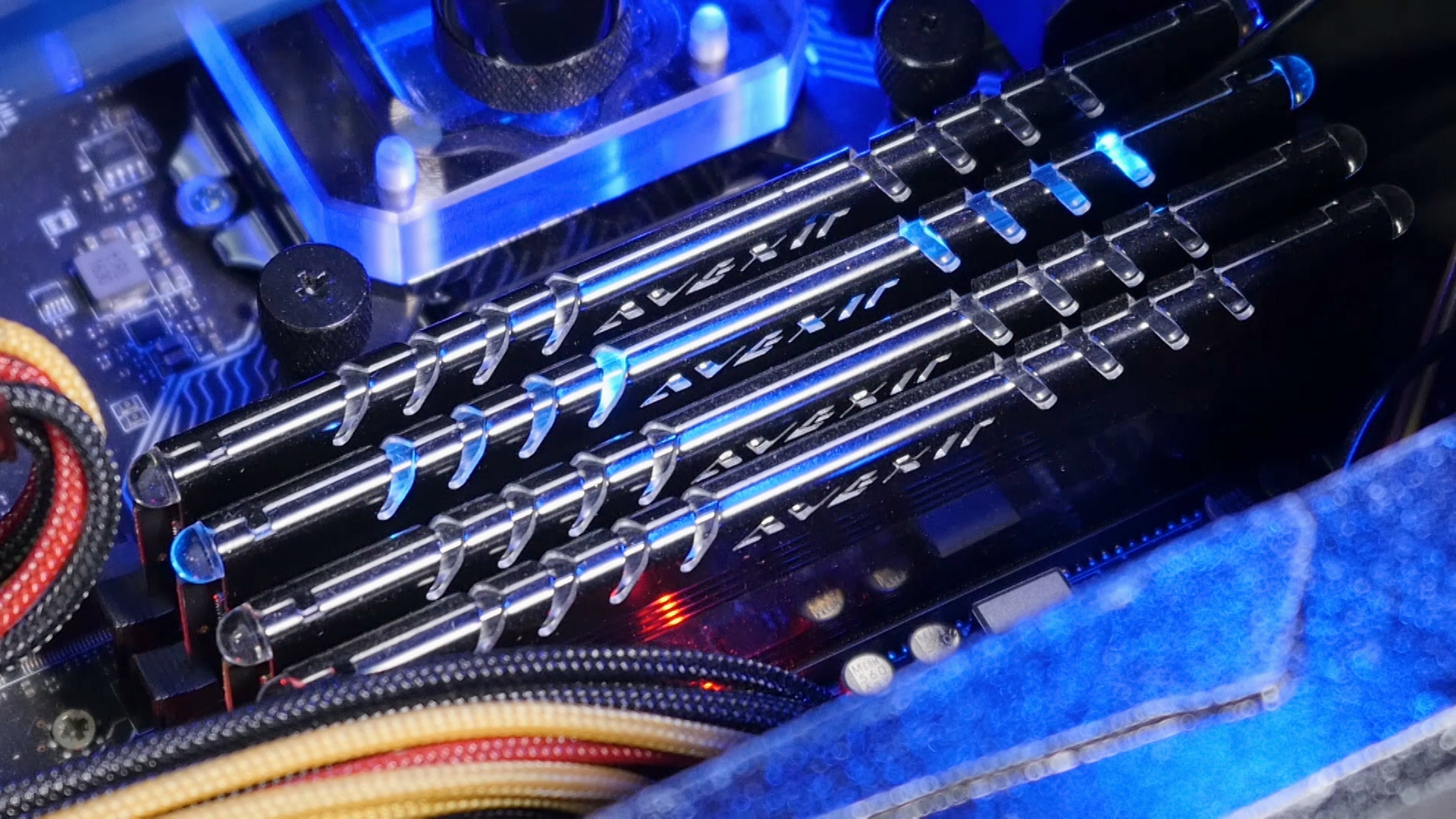 How many mods do you think you've completed?
All in all I would say I have made at least 50-55 mods — at least 30 of which are still in my possession. Aside from all the mods that I've made for competitions, I 've also built for the industry and private sector as well.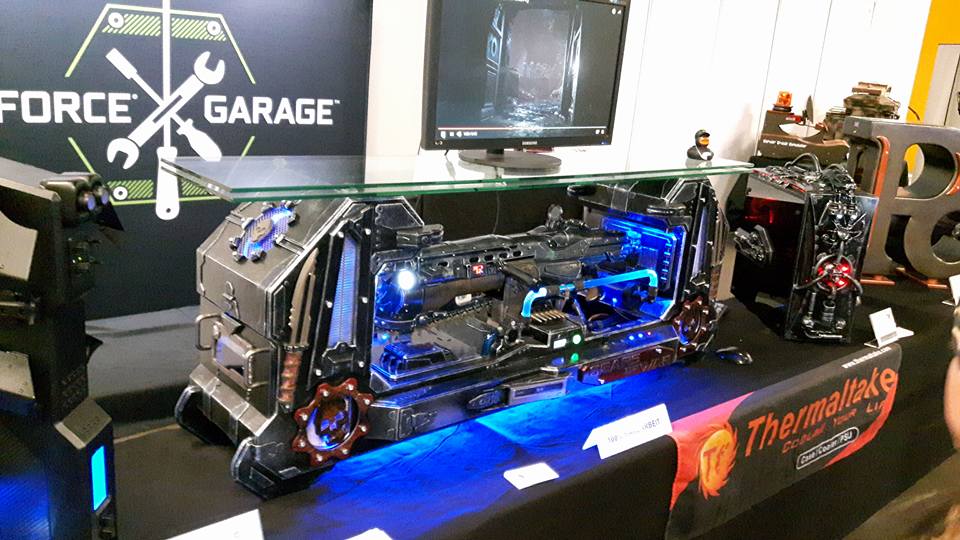 Does one stand out as being your favorite?
Anyone who knows my work would understand why it's hard to pinpoint one certain mod and say that's my favorite since I put so much energy into making each mod as different as can be.
Personally, I am not a fan of the standard rectangle PC shape and that's why I try my best to use non-standard shapes to redefine the theme and give it a bit of extra unique character. So when I'm building a theme, I dive deep into it.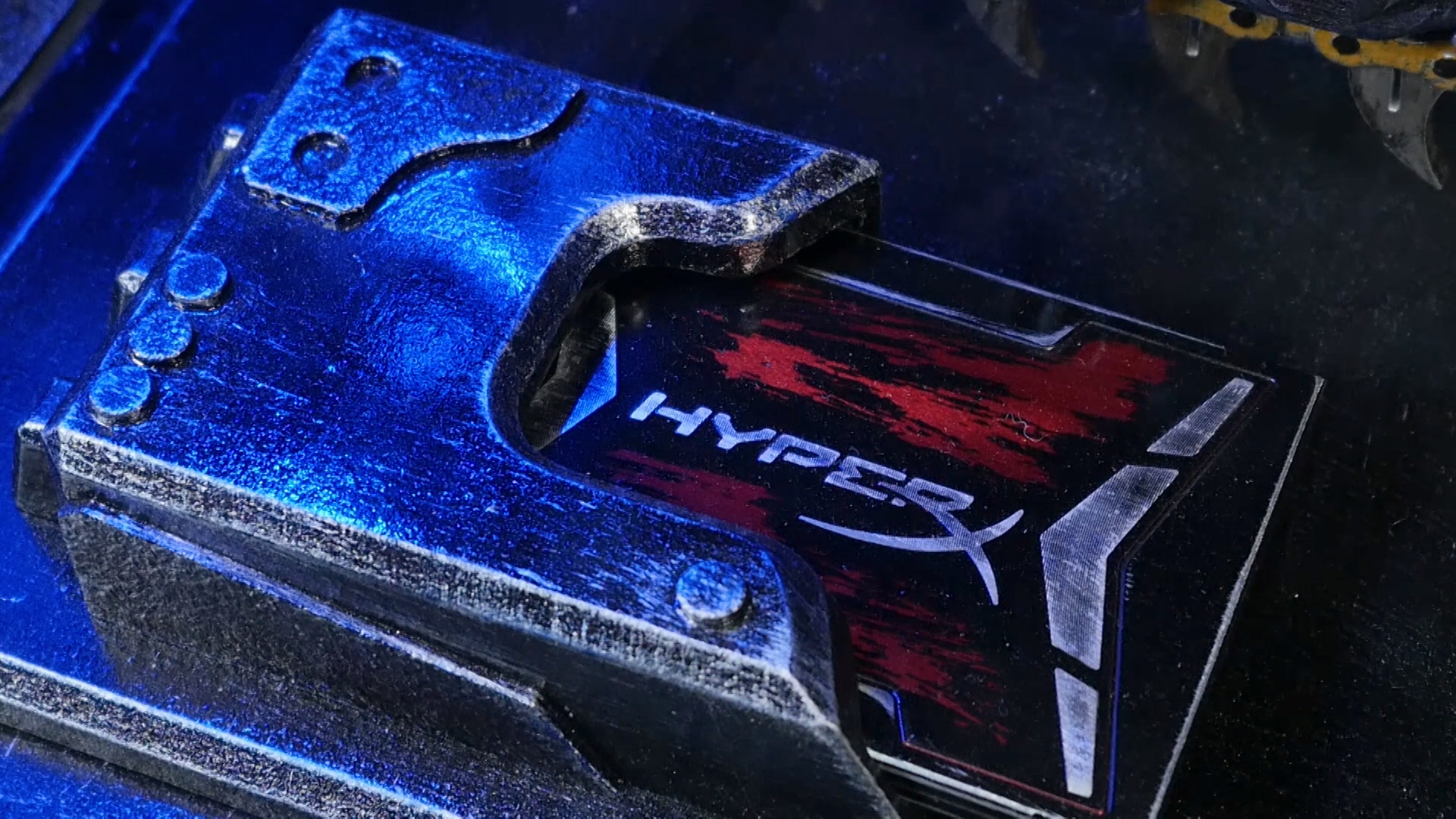 It may sound strange maybe, but I literally go mad and eat, sleep, drink, think, walk, talk, research and live the theme to best of my ability.
Guessing the same goes for the Lancer Unleashed?
Yes, I become a slave to the theme especially one that really appeals so much to me. The Lancer Unleashed project was such a treat for me — a male modder's dream! Masculine, lethal, dangerous, sinister, fascinating. It simply said "right up my alley."
The game GEARS OF WAR 4 holds so many fantastic usable thematic elements that it was hard to pack them all into one mod.
I think I could actually make a whole armada of GOW mods and none of them would be alike, but I decided to focus on the Lancer weapon. I acquired a prop plastic Lancer and redid the paintjob. I gutted it and installed all the parts that I had built for it — the chain, LEDs, battery pack and such.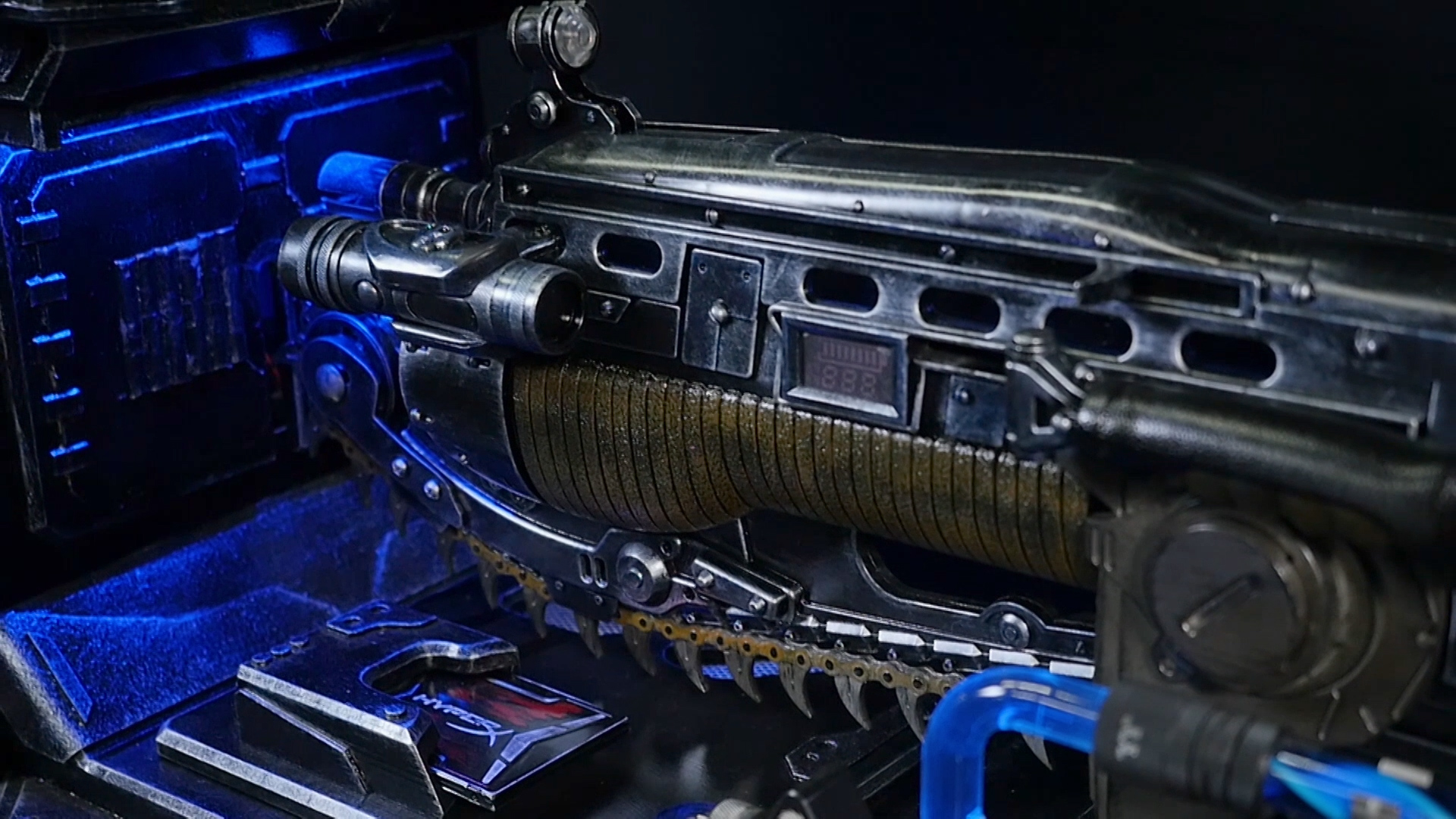 While the overall project is called Lancer Unleashed, I'm calling the case the Lancer Enhancer. You can see that the case is a lying down capital "E" ("E" for Enhancer).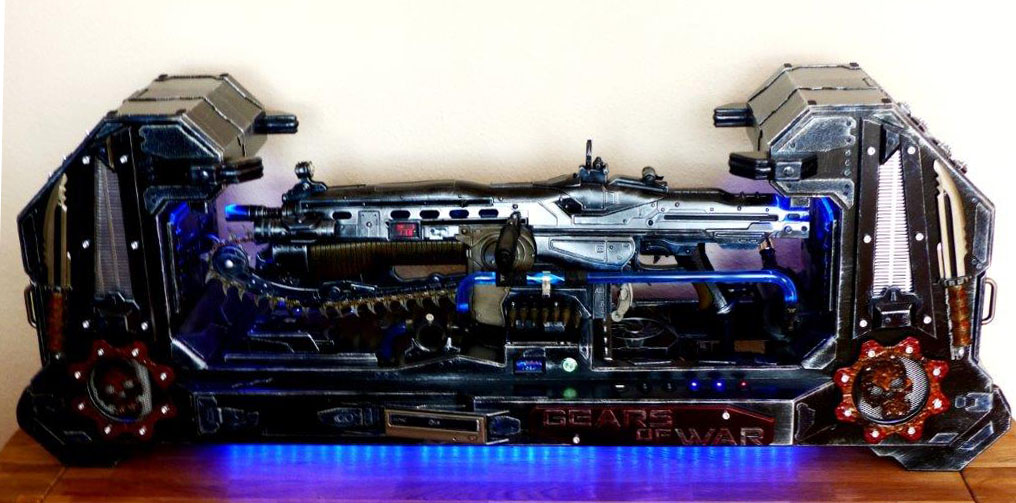 It's made in such a way that it becomes a Lancer-themed enhanced gun locker for the weapon itself. It's covered with all sorts of elements from the game — like the lancers own bayonets on all four sides. The armor shoulder straps lit up blue just like the soldiers wear. The GOW logos as speaker and fan covers. The overall used war torn paint job and so forth. So much that even I forget all the details. I made it with a glass top to serve as a monitor stand with the whole case beneath it, so you can feel like you're going to war in GOW4 while sitting back and being connected to this machine.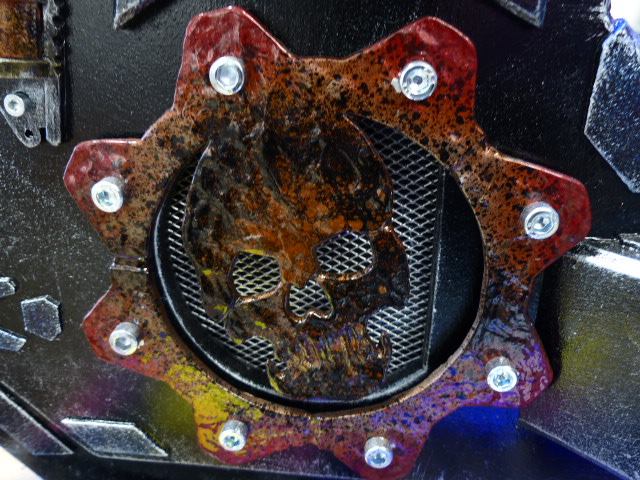 Where did you learn the skills you've needed to make all these amazing mods?
I spent 13 years in Asia which is where I probably learnt to make do with what one has or finds. Actually it's all learning by doing and being curìous to whether I can do what others have.I always say, "Observe, aquire, apply, practice, improve and practice more." Never give up. And that's why you still mod after all these years?
Because there is a mountain of ideas in my head that all want to become pieces of art.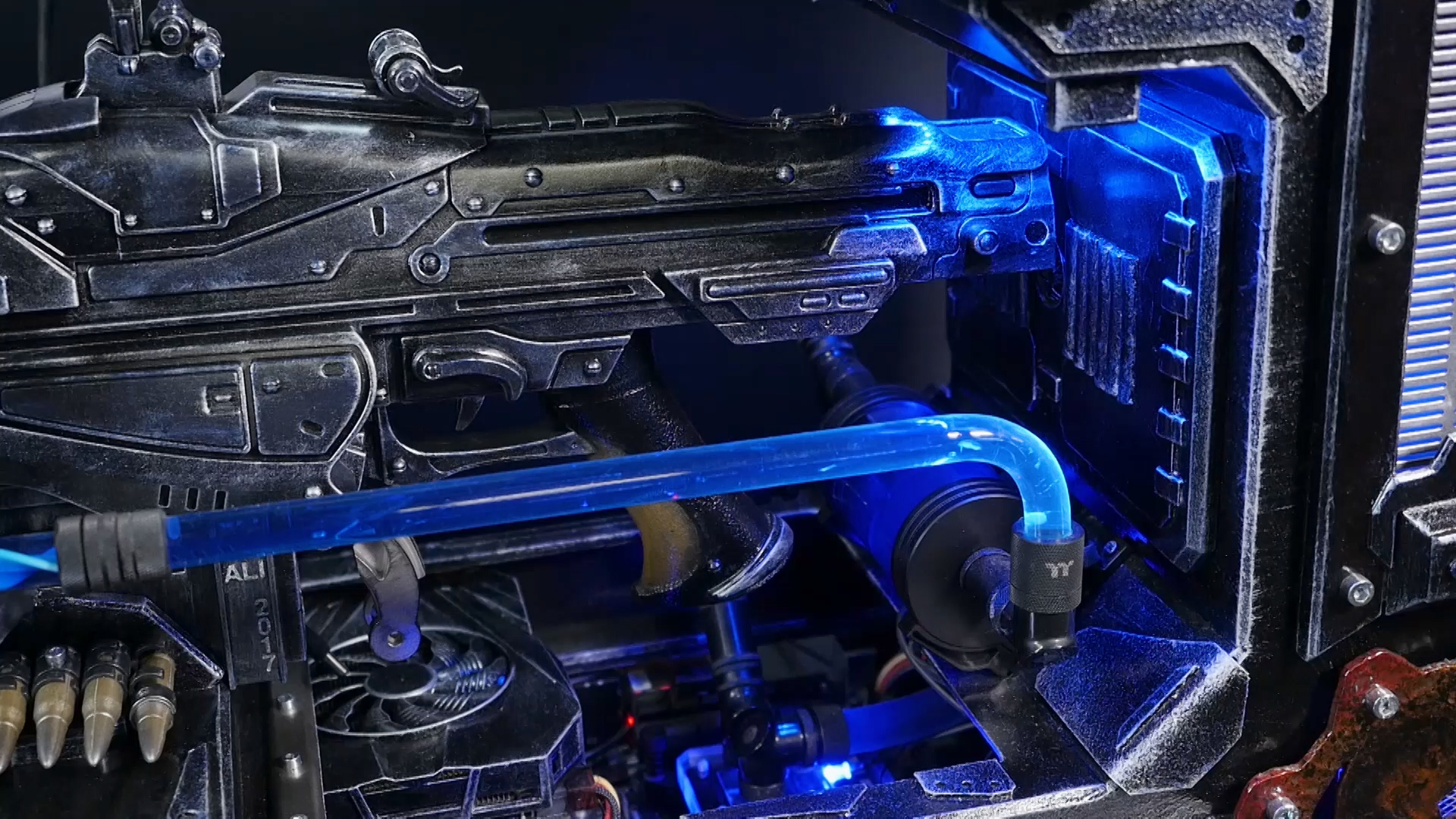 I have heard many times that I have a very extreme style of modding. I like to take the imagination on a ride and keep it captive. I like to make the unthinkable, crush restrictive norms and standards. I hate the standard PC form and always try to go that extra step in design. The harder to achieve, the better. A day without being creative is a lost day for me.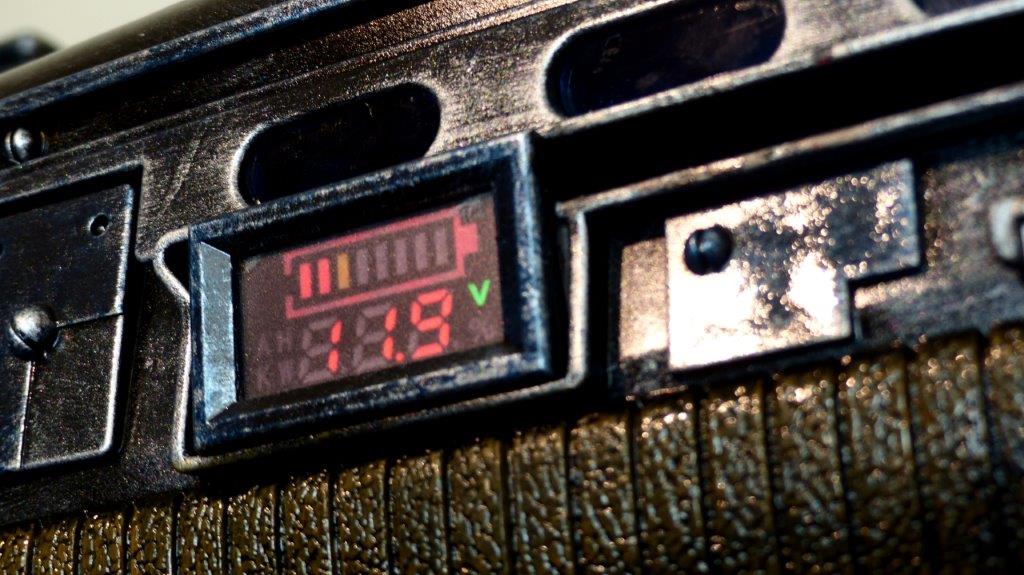 I simply love this stuff and I love the recognition it gives me, especially when I see the faces of people admiring my work. So I also do it for my fan base who are always looking out for the next Ali Abbas creation. The appreciation I get really gets me going and I am proud that my builder, modder and artistic enthusiasm has inspired many a youngster to be creative too. That's all very motivating and keeps me young, inspired and ready for the next build.
If you give me the theme, then I will build your dream!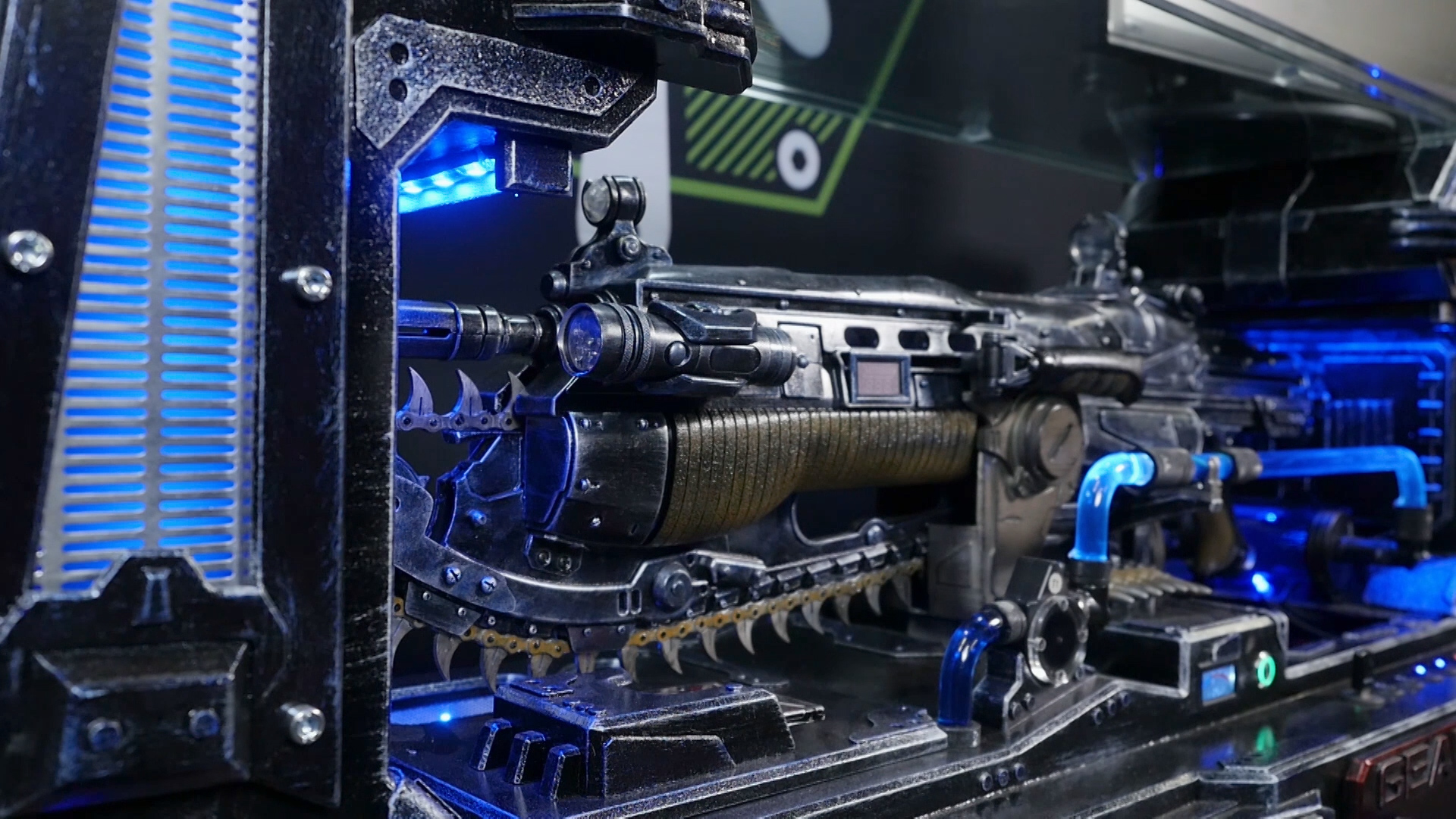 ---
To watch some build videos direct from Ali, visit his YouTube channel. Share your gaming rig on Instagram and Twitter with #YIDIY and you may be featured next.