YIDIY: Brandon McCarthy & Project Breadbox
GeForce Garage
,
YIDIY
,
Interviews
,
Videos
We have another modder from QuakeCon to showcase today. Brandon McCarthy joins us to talk about his inspiring custom PC, modestly dubbed "Project Breadbox." By day, Brandon works as designer and developer for a financial services company, but woodworking has become his latest passion. With previous experience building cabinets and custom wine cellars, he's now working to bolster his skills in joinery and furniture making.
To bring it all full circle, Brandon works with computers on a daily basis and loves to meld both aspects of his creativity. His custom Project Breadbox PC mod is aptly named after a "Breadboard", which is a reusable base for prototyping circuits, wires and related electronics. The entire project shows excellent execution on very unique concept. We hope you all are as excited as we were to see it as it was an exceptional display of engineering and craftsmanship.
---
Project BreadBox Specs
Component
Product
Chassis
100% hand manufactured
Graphics Cards
ASUS ROG GTX 1080 8GB OC
CPU
Intel i7-7700k
Motherboard
ASUS ROG Z270i Gaming
Memory
Corsair Vengeance RGB 16GB 3200MHz
Storage
Samsung 960 EVO 500GB
Power
Corsair SF600
Cooling
CPU Block, GPU Block & Radiator: EKWB
Pump/Res: Singularity Computers Protium Pump & Res DDC Mod Kit
Fittings & Tubing: Bitspower
Fans: 3x EK Vardar & 2x Corsdair AF120
When did you first get into PC?
I've been interested in computers ever since I was young. I remember begging my parents for a computer for years before I finally got my hands on a fairly outdated computer that ran off of a 5.25 floppy! From there I was always taking apart and putting computers back together the family computer every chance I could get. Constantly pushing to get newer family computers so I could start messing with the old one! It wasn't until high school before I bought my own laptop. And it wasn't till I graduated high school that I finally built my first computer from the ground up.
When did that interest evolve into modding?
I had been going to Quakecon since 2007 when I built my first computer. I was constantly obsessed with the builds that others had made, which would far surpass my rig in almost every way. I knew one day when I could afford it, that I would build something to rival these amazing builders.
It wasn't until nearly 7 years later that I built my first "modded" PC. I put that in quotes because all I did was cut some metal that was in the way and drilled a hole in the top of the case for a fill port. But that was all the taste I needed to catch a full blown modding bug.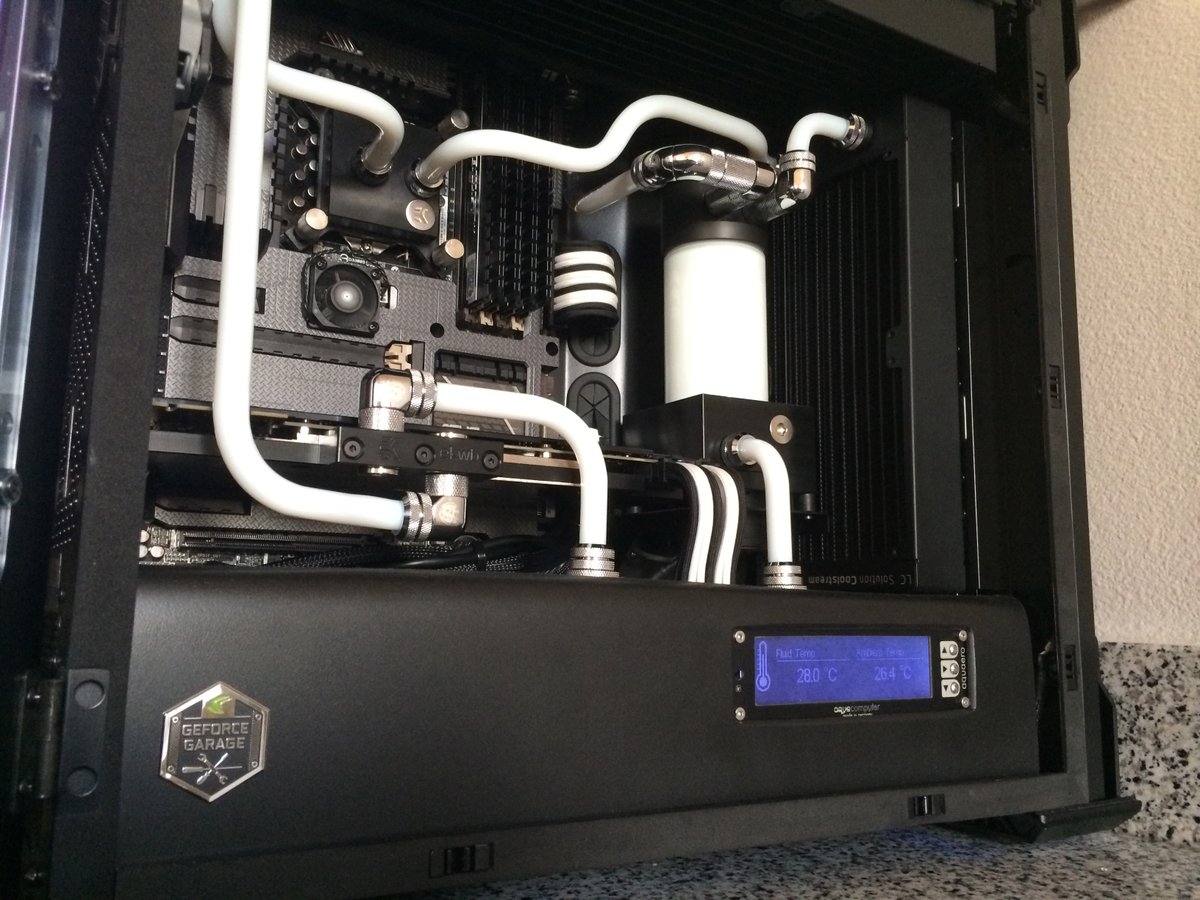 After that, I immediately began working on my White Widower build, which consisted of the components in my first mod White Widow. White Widower took a good 4-months to complete and took first place at Quakecon the following year. This was my first major modding project and man was it a blast to do. I learned so much from the process and only furthered my modding addiction.
Where did you learn all the different skills you've used in your mods?
I learned most of my modding skills from what I'm calling "Brute force Modding" meaning I had an idea and I got my hands dirty and just worked through any problems. This needs a cover so I built a plate, this needs a hole so I drilled a hole -- I drilled the hole in the wrong place… Crap! Start over. (a lot of that in White Widower). Attention to detail is very important to me, but I treated every mistake as a learning opportunity. And the subsequent mods always came out way better the second, third or fourth time…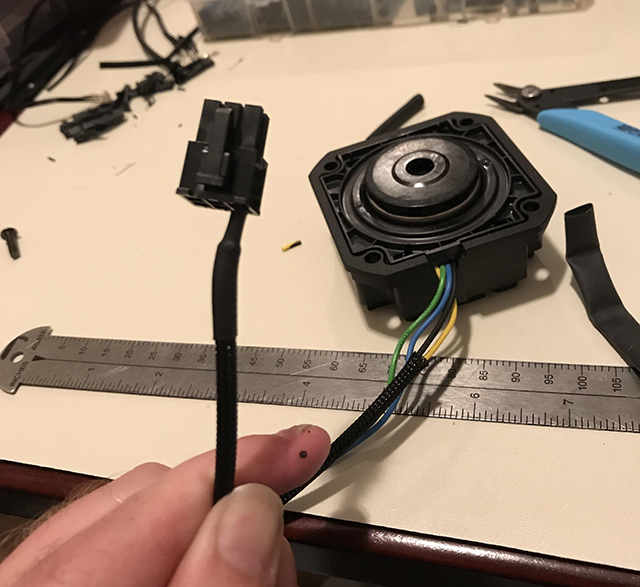 I learned out to sleeve my own cables from YouYube. Lutro customs from Mainfraim Customs had an excellent tutorial on the "Heat-shrinkless" method, and after that it was just a matter of practice, practice, practice. Once you figure out the technique the process becomes virtually automatic but it took a lot of trial and error to get to that point, and it still take a good chunk of time to get it right. But every custom build needs custom cables. It's the only way to get it to look so clean. And greatly reduces cable clutter.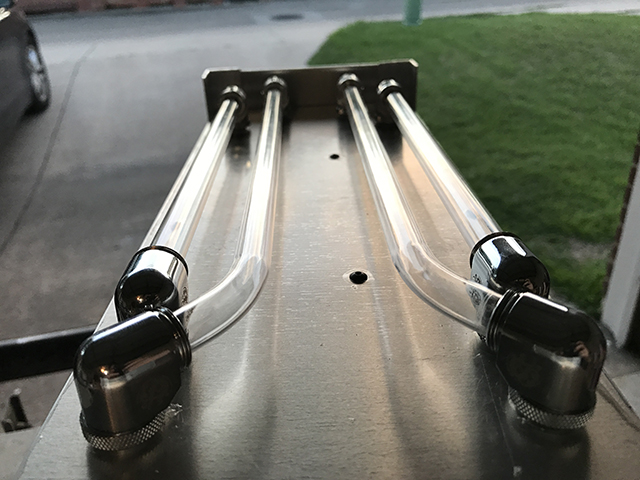 My utmost favorite part about building custom computers is watercooling. I just cannot get enough of it. It is so elegant and beautiful. Daniel Cannon, owner/operator of Singularity Computers, is singlehandedly responsible for my passion in watercooling. He helped me set the standard for what I feel watercooling should be like and if it wasn't for his videos I probably never would have the quality in my builds that I have today. His channel is what inspired me to build White Widow (my first watercooled loop). He and I talk shop and share ideas quite often. It is also he who gave me the passion to help the community grow and expand by sharing knowledge, and without that knowledge I wouldn't be here today. So I look forward to what others can do to push the envelope even further. To prevent stagnation in this industry with builders and manufactures alike.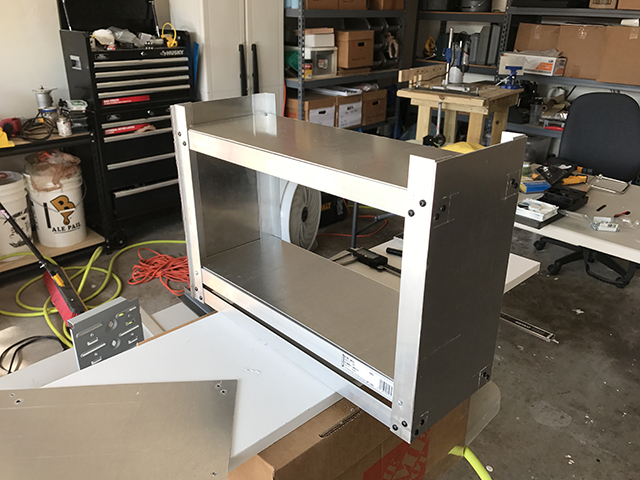 Metal fabrication was a brutal learning experience for me. For Breadbox my previous metal fabrication was super minimal, essentially just cutting metal on an existing chassis to make a mod, or a simple hard drive tray and mount for an aquaero in White Widower. Breadbox was an all-new experience, and I experimented with various types of steel before settling on aluminum because it is far easier to cut and work with in my opinion. But my lack of knowledge in working with aluminum resulted in a rather significant injuring where I nearly severed my index finger.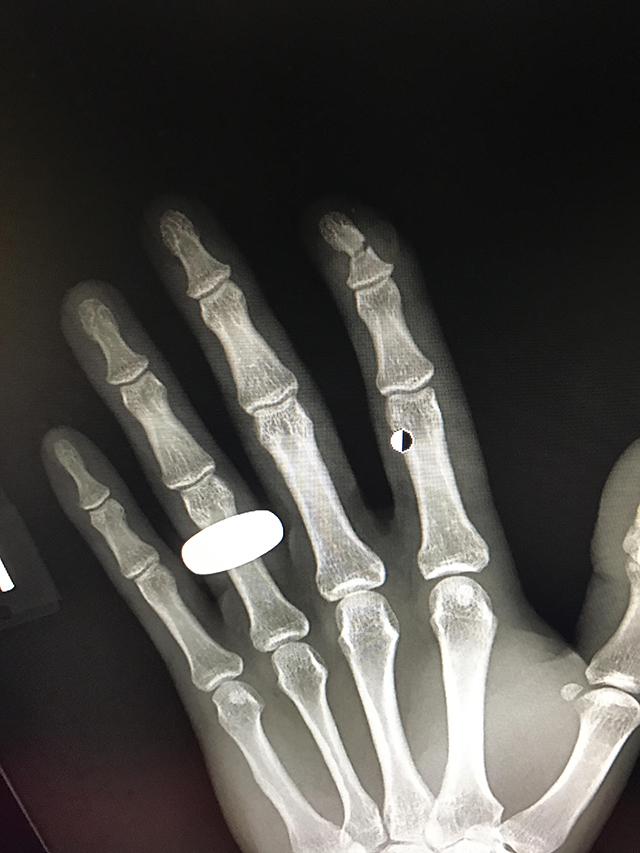 Luckily I've made a full recovery and lost very little feeling in my finger. However, everything is a learning opportunity and this caused me to build my own shop tables and table saw infeed/outfeed tables so that I could properly work with the material. Hard lesson learned, but modders beware, be safe and use your head. To take a quote from Modders Inc, don't mod angry! Or be in a rush for that matter. Take your time.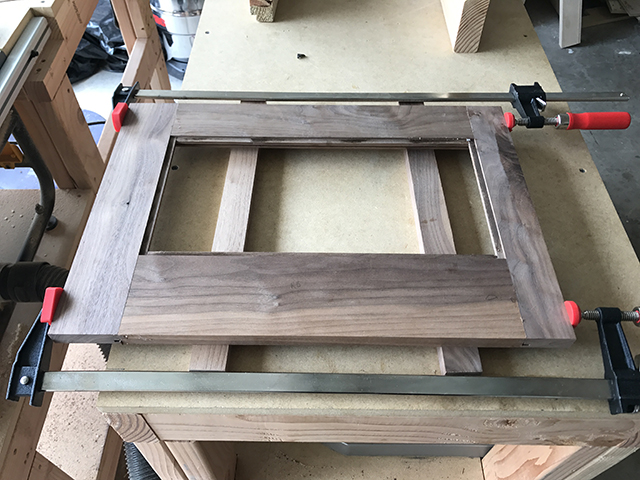 Woodworking was probably the most rewarding experience in this entire process. Yeah, it's fun to work with metal, but man nothing beats the satisfaction of two perfectly cut joints coming together to make something. My experience in woodworking joinery was extremely limited. I did have some past experience in a wood shop building cabinets and wine cellars but that construction used hardware such as nails and pocket holes. Around the start of this project I started watching a YouTube channel "The Samurai Carpenter" who specializes in Japanese joinery techniques. And knew I had to build something that was not only elegant but well-constructed. This process took a lot of trial and error with plywood and MDF before I even touched hardwood. But to see it all work out so beautifully in the end was well worth all the effort.
From these 2 builds, what do you think is an important tip for someone just getting started into modding?
I would have to say safety and patience. You don't just absorb the knowledge by watching videos and tutorials, you learn by actually getting your hands dirty. So don't set your expectations so high at first that you get discouraged when you mod doesn't turn out the way you wanted it. Use that as a lesson and do it again, but this time you'll know the errors you made and you can learn from them and avoid them the next time. By the end of the project you may have done a mod multiple times but you'll know you've gained more experience and it'll only get easier as you go.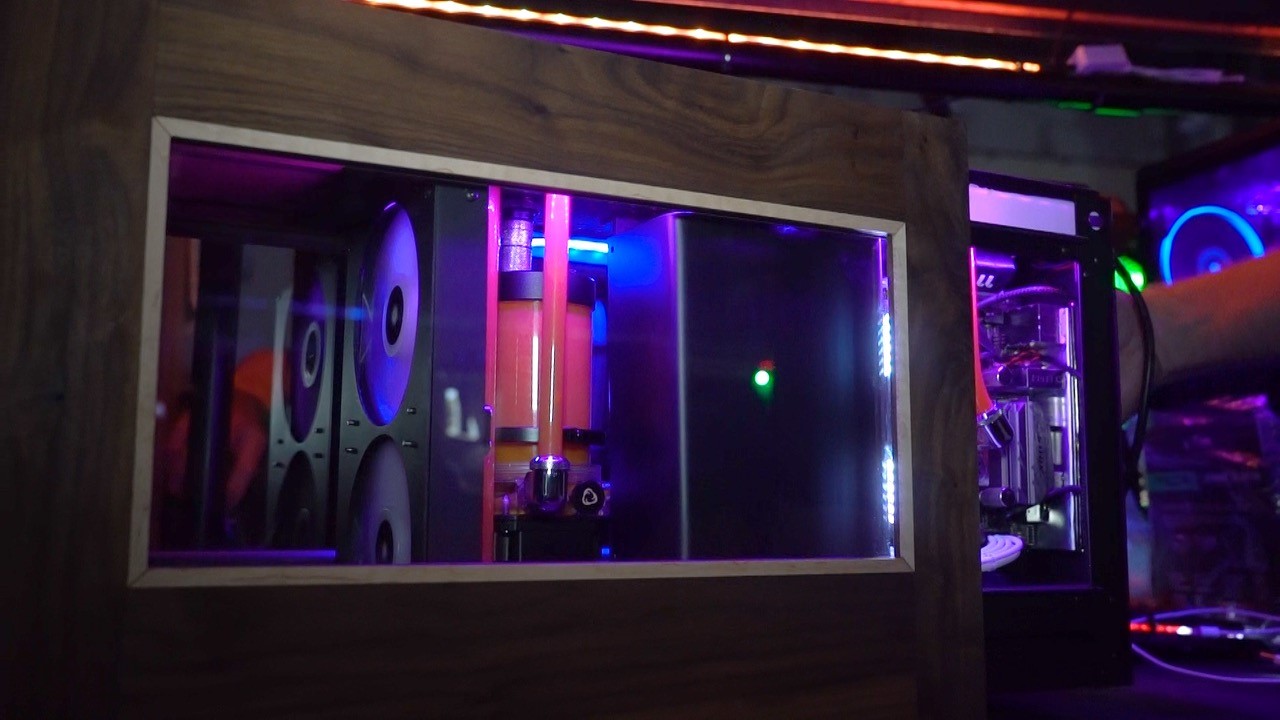 How do you plan to top yourself next year?
Man that's going to be hard. I feel I've set the bar pretty high for myself as this project took a lot of mental energy as well as time to build. But I'm already working on ideas for next year's mod. Up until this point my running theme in all my builds has been "clean aesthetic". So in order for me to challenge myself, I need to branch out into another theme build and get out of my comfort zone to really see what I'm capable of when it comes to modding computers. I need more experience with plastics so you can expect the next mod to use some 3D printing. A realm I haven't even come close to touching yet as I usually try to do mods where others can easily follow and replicate. But it's going to be a fun and exciting challenge and I can't wait to see what I can come up with next.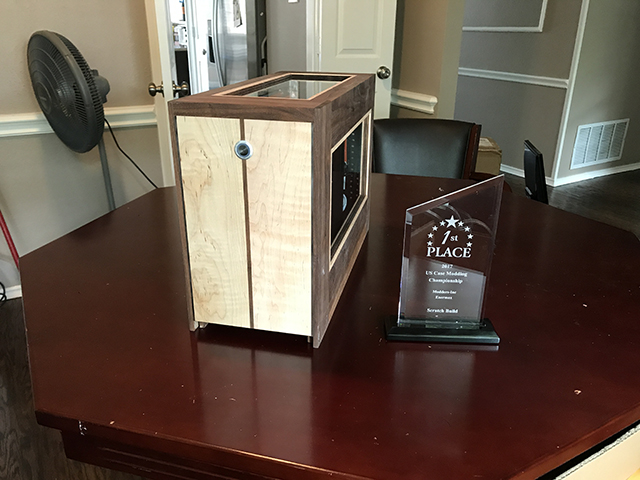 Why do you it? What is it about DIY that you find so rewarding?
I would have to say the community. Ever since 2007 seeing the first mods at Quakecon, it has been the least toxic community I've ever been a part of. Everyone is so kind and helpful and willing to share their experience and advice and that only furthers the passion. There is no greater fulfillment than working with your hands and building something unique. The passion and knowledge you learn along the way is priceless. I hope one day I can get to the point where I could potentially make my living doing it.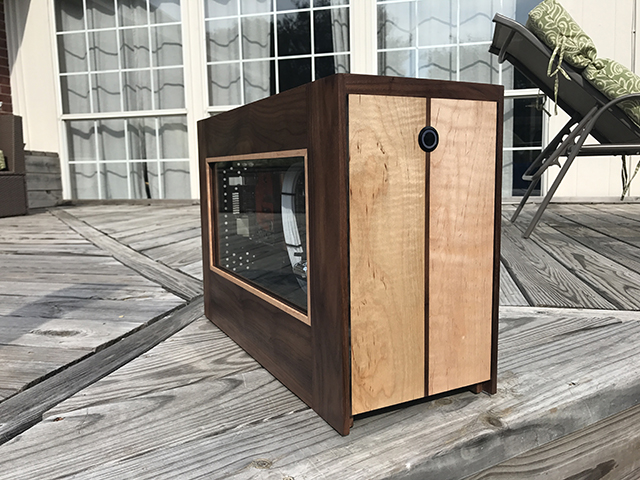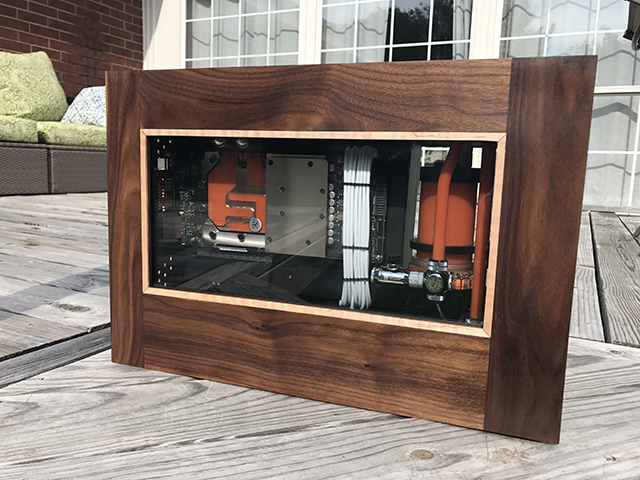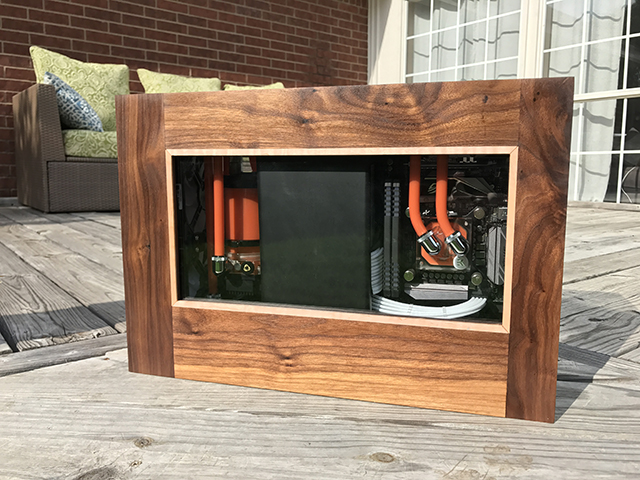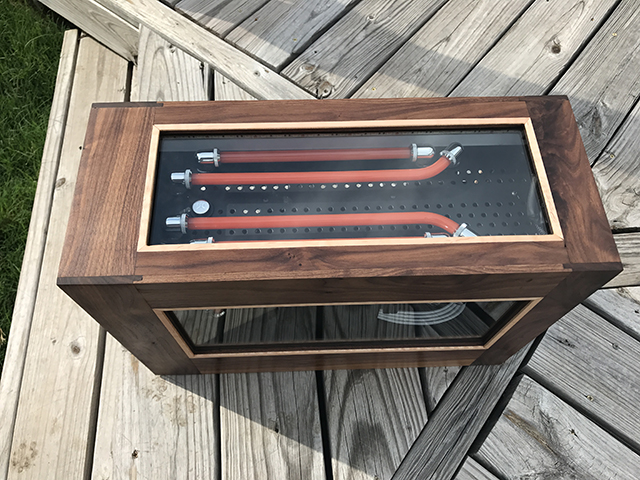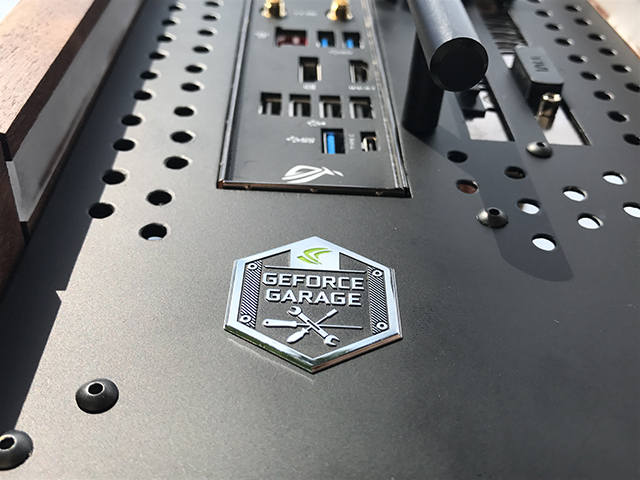 ---
Want to get the specifics on Brandon's build process for Project Breadbox? Check out his extensive photo build log.
Know a modder that just needs to be featured on GeForce Garage? Let us know in the comments below.