YIDIY: Jaqueline Abrao and Cyber Kitsune
GeForce Garage
,
YIDIY
,
Videos
,
Interviews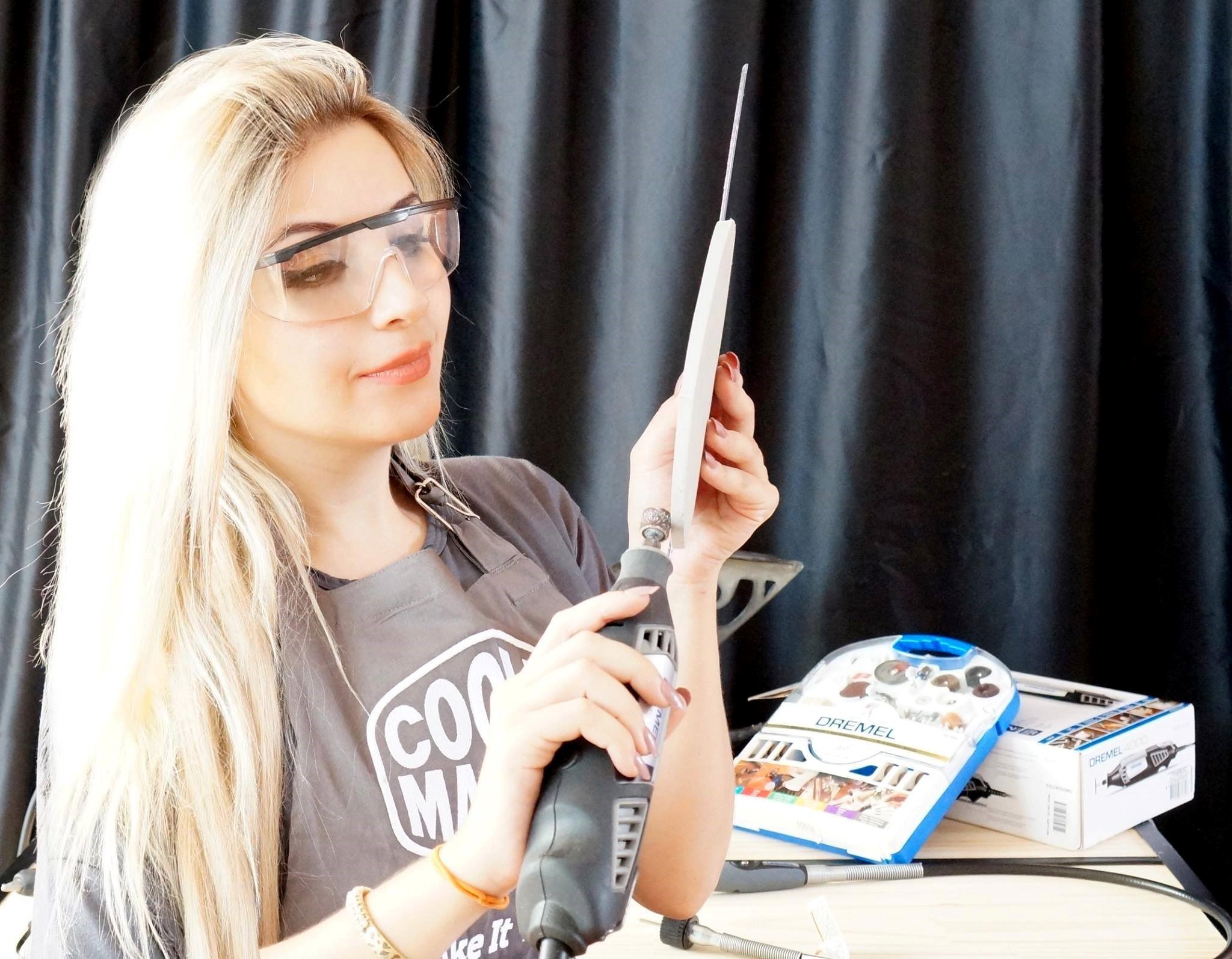 Brazilian modder and gamer Jaqueline "Jack" Abrao is this month's featured modder. One look at her ornate Cyber Kitsune case mod is all it takes to understand that, for many of us, modding goes much deeper than gaming. The love, blood, sweat and tears that must have gone into such an impassioned project, is evident from top to bottom. The build was also officially recognized at the 2017 Cooler Master Case Mod World Series, where she placed 3rd in the Scratch Build category.
Although she now lives in Japan, Jack is a member of the Cooler Master Modding team- the only case modding team in Brazil. When she's not in the lab working on her next case mod, she's either gaming or making cosplay costumes for her beloved "geek conventions." However come this Spring, Jack and her husband – the famed case modder Ronnie Hara will be tackling parenthood as they are now expecting their first born. Jack has little doubt the new addition to the family will take up the family craft of case modding.
The short trailer for Magic: The Gathering- Kaladesh from which Jack found inspiration for Cyber Kitsune tells us "Share your ingenuity with the world!" Jack has certainly done so with her amazing creativity. Now let's take a look at this amazing showpiece.
---
PC Specs
| | |
| --- | --- |
| Component | Product |
| Chassis | Cooler Master Elite 110 |
| Graphics Card | GIGABYTE GTX 1060 mITX |
| CPU | Intel i5-6600k |
| Cooling | Cooler Master Seidon 120 |
| Motherboard | GIGABYTE H170N-WIFI |
| RAM | HyperX Savage 16GB |
So tell us a bit about your background with MtG. How long you've been playing?
I played the card game for many years and I chose it for inspiration I like the art on the cards. .This particular build is modeled after the Filigree Familiar card from the Kaladesh Expansion.
It definitely looks like it took a long time. Aside from sculpting out of EVA, what else did you have to do?
All work was done by hand and I used materials that I knew I could use to execute this project. The production took two weeks to complete because I needed to present the case mod at the 2017 Campus Party Brazil event. I hope you like the final result because I worked really hard on it.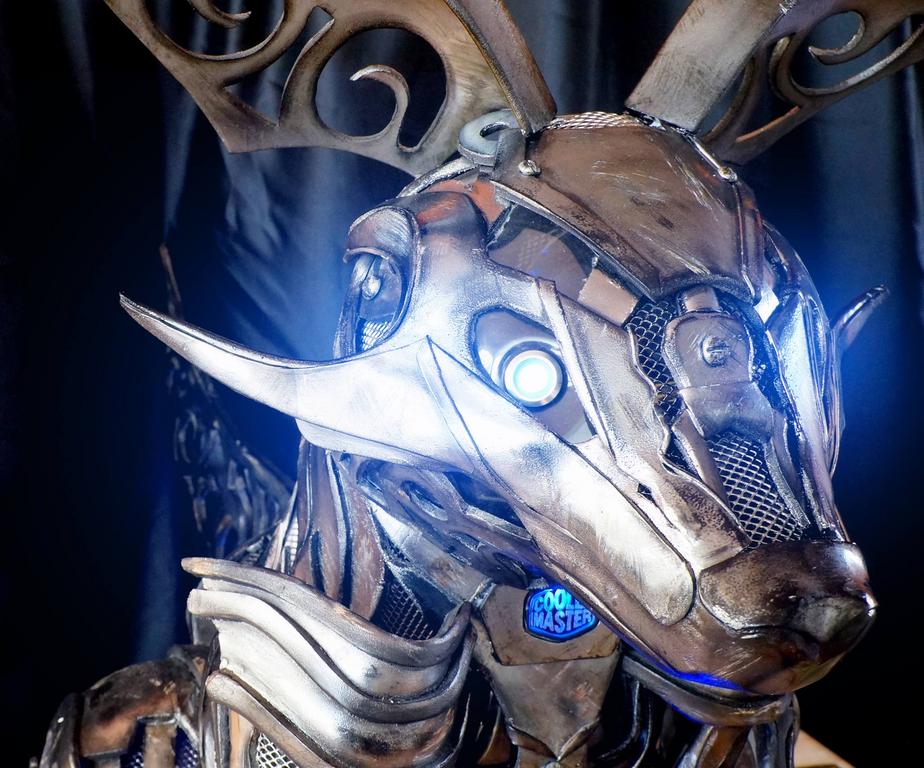 I know you cosplay. Did any of the skills you learned from making costumes help when you were doing this build?
All the techniques used on the case mod I got from building cosplay armors and tips from friends and fellow cosplayers like Eder Alan Cosplay who has taught me a lot. He's a big friend of mine whose YouTube channel teaches how to work with a lot of different materials.
What do you have planned next?
My next goal is to do a scratch build using a dragon theme. I'm studying the materials that I can use in this new country, but I believe that this project will be finished in time for the 2019 Casemod World Series. I just hope to improve my skills until then.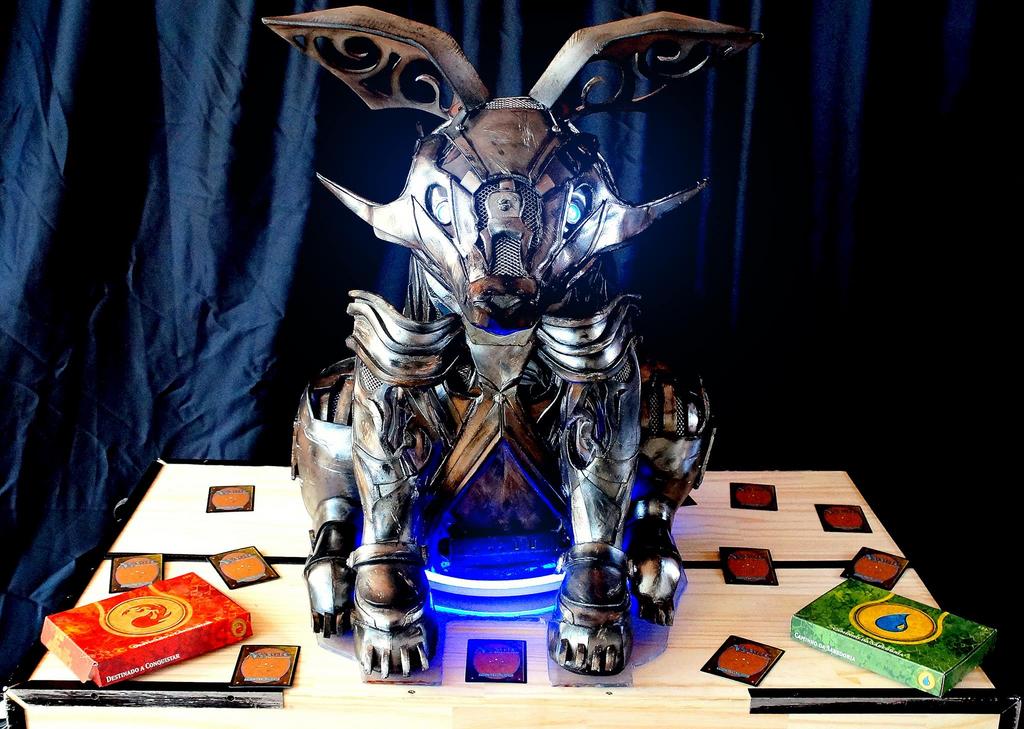 ---
If you know of a rig that we should feature on GeForce Garage, let us know in the comments below.