YIDIY: Jeff Colia of MetalJeff Mods' Project Drevo
GeForce Garage
,
YIDIY
,
Videos
,
Interviews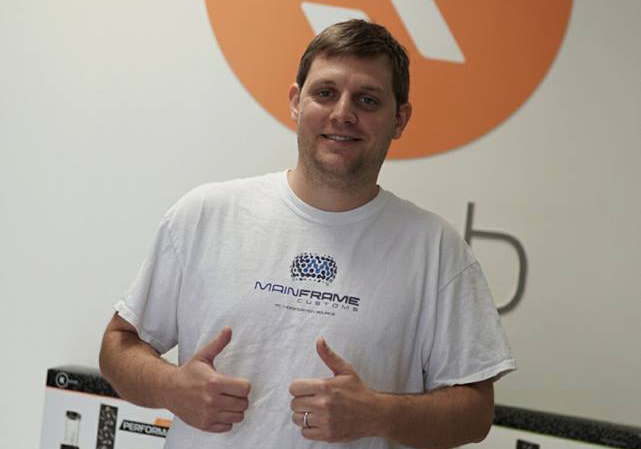 This month GeForce Garage is highlighting the industrious efforts of Colorado-born modder and video production artist Jeff Colia aka MetalJeff. He first caught our eye with his scratch build Project Mutation, which took 2nd place at last year's PDXLAN event. The project was a skilled endeavor featuring a stunning custom water cooling loop within a bold industrial-looking scratch build chassis.
To balance work and modding MetalJeff likes to spend his off time with a little adventure either gaming or out in the great outdoors of Portland, Oregon where he's lived now for 10 years. Snowboarding, hiking and camping have been major parts of his life, which he still greatly enjoys to this day.
Today, the 30-year old video production artist ironically finds himself on the other side of the camera as he sits down with the GeForce Garage to talk about his latest achievement – Project Drevo. Another scratch build, the chassis features a unique use of wood and embedded water cooling channels. Let's check it out!
---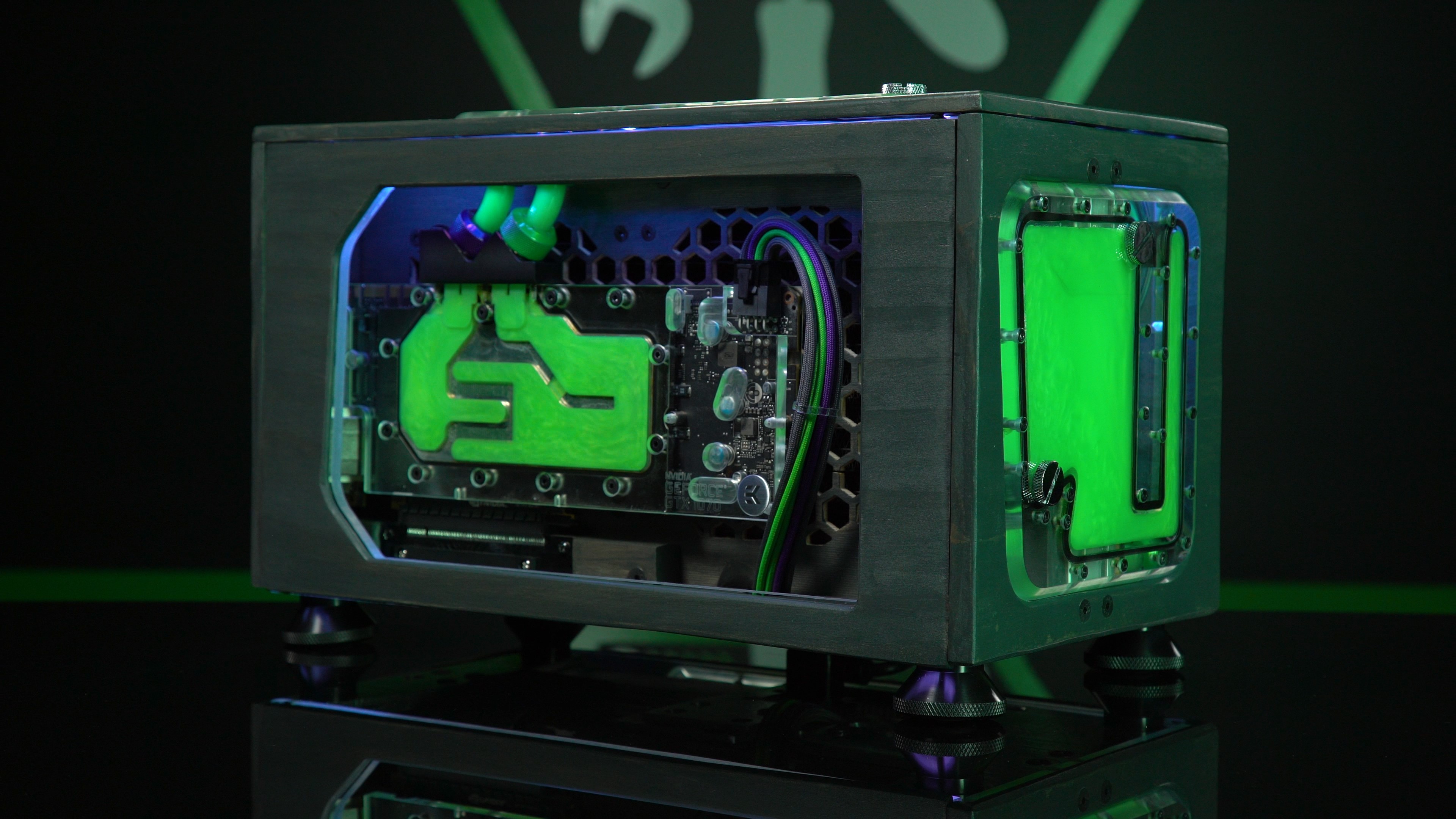 PC Specs
Component
Product
Graphics Card
GeForce GTX 1070
CPU
Intel i7-7700k
Motherboard
ASUS Strix Z270
RAM
Corsair Dominator Platinum 16GB 3200Mhz
Storage
2x Samsung 250GB in RAID 0
Power
Corsair SF600
Cooling
EKWB full coverage monoblock
EKWB FC-1070GTX waterblock
Bitspower memory waterblock
Primochilll D5 pump/pump top
Primochill RSX fittings and hardline tubing
We first met you last February at PDXLAN 29 when you showed off your Project Mutation. Was that your first mod or have you done a couple before that?
Mutation was my first scratch case build, but I had done several case mods before that. The most notable of those was called Defector, and was a modded Fractal Design R5. That was the first time I really got into every little detail of a project, and also my first liquid cooled system. Before that, there was a long progression of little mods like side panel windows and sleeved power supplies, hacking some drive bays out of the way for larger GPUs, stuff like that.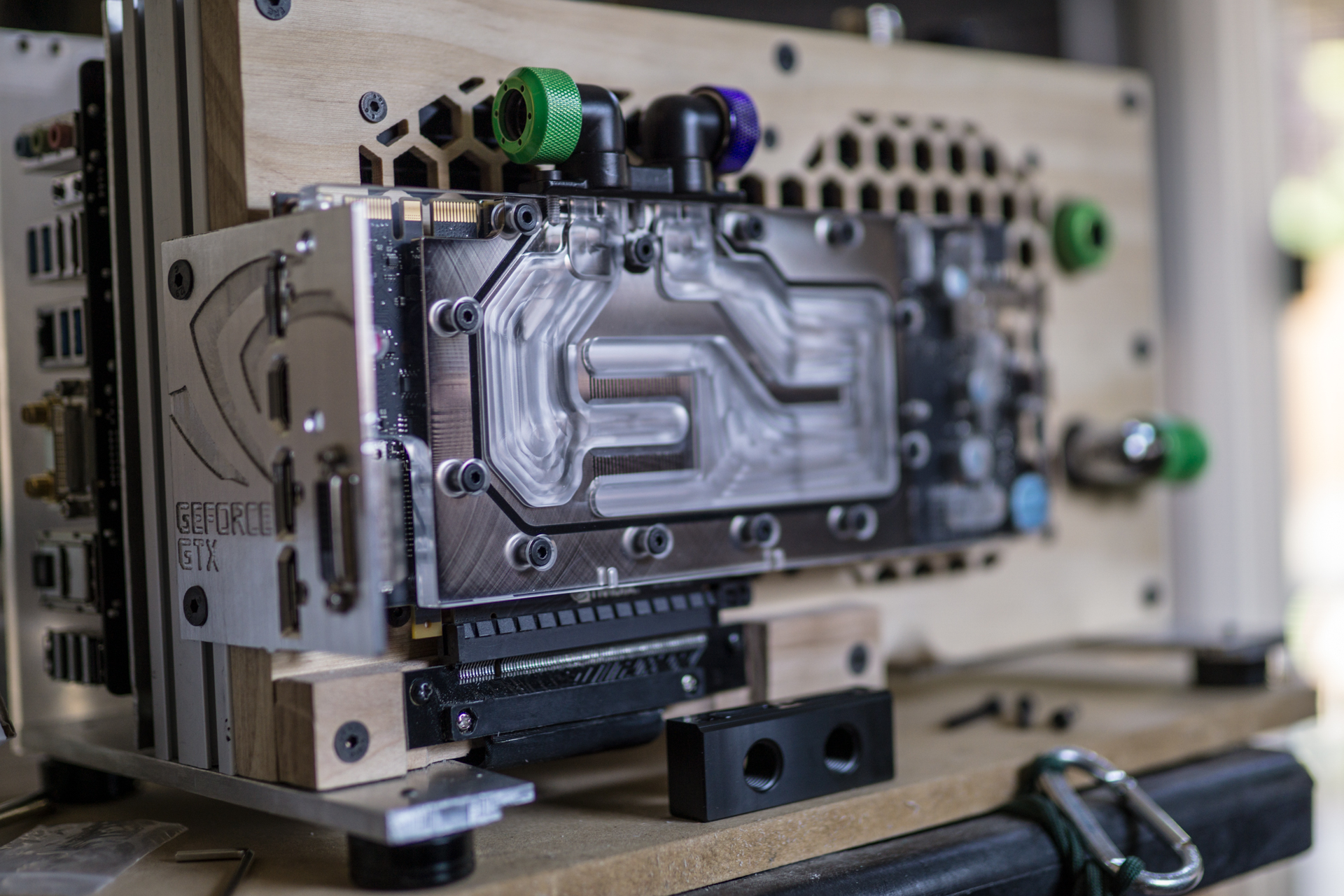 Sounds like you have been modding for awhile, but when did you first get into PCs, just building and gaming in general.
I have been using PCs for as long as I can remember. My mom always had computers in the house growing up, and would encourage us to learn how to use them. I remember playing some OLD games from 5.25" floppy drives on one of her old DOS boxes. Ever heard of Dinosaur Ball? The first Doom was a big hit in my house. Over the years my brothers and I would tinker with and upgrade these PCs, which is where I started with pc building.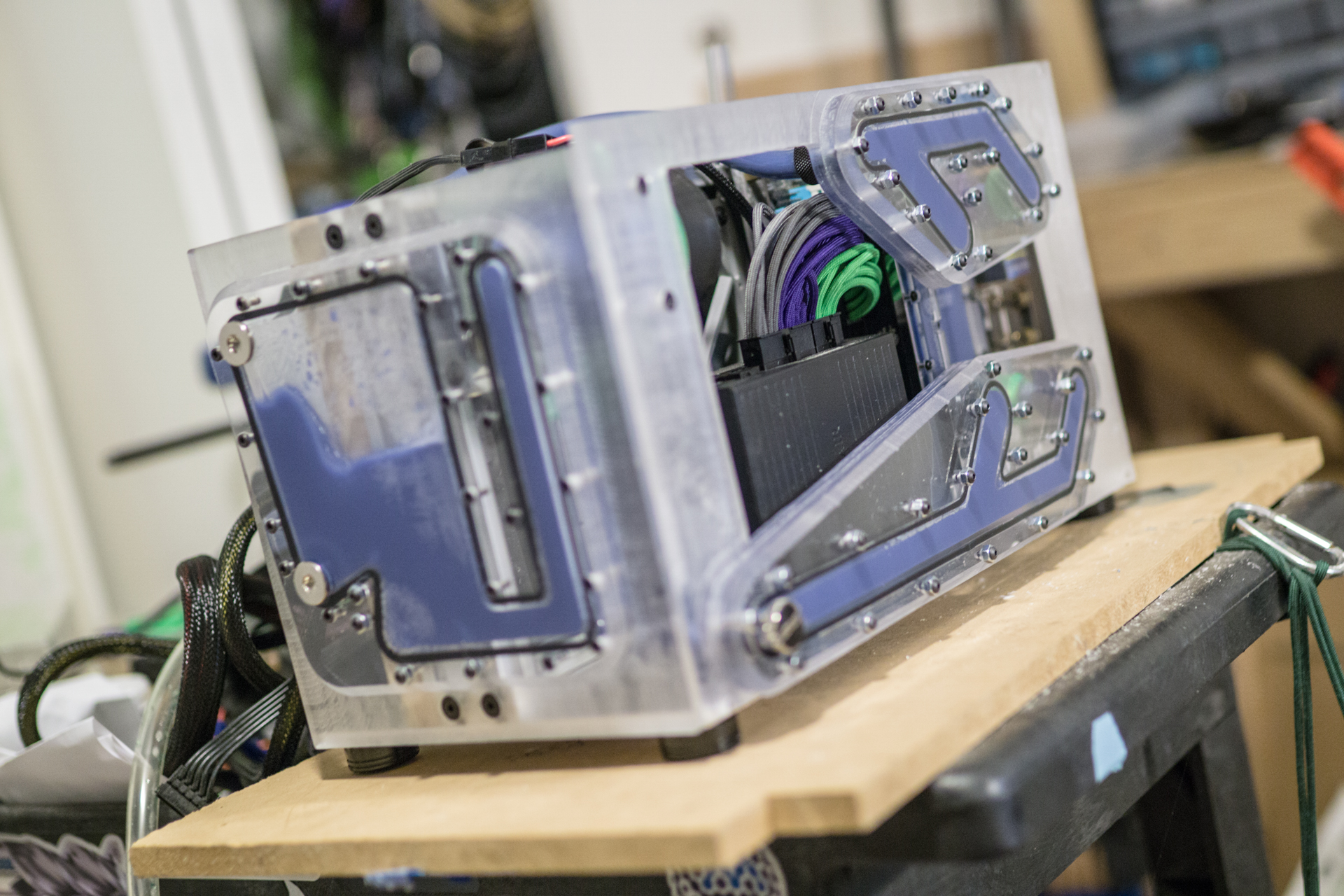 How long have you been going to PDXLAN?
My first PDXlan was 16.5, in 2010. I went by myself because I was relatively new to Portland and didn't really have any friends that were into PCs. The community was really welcoming and I have been going back ever since.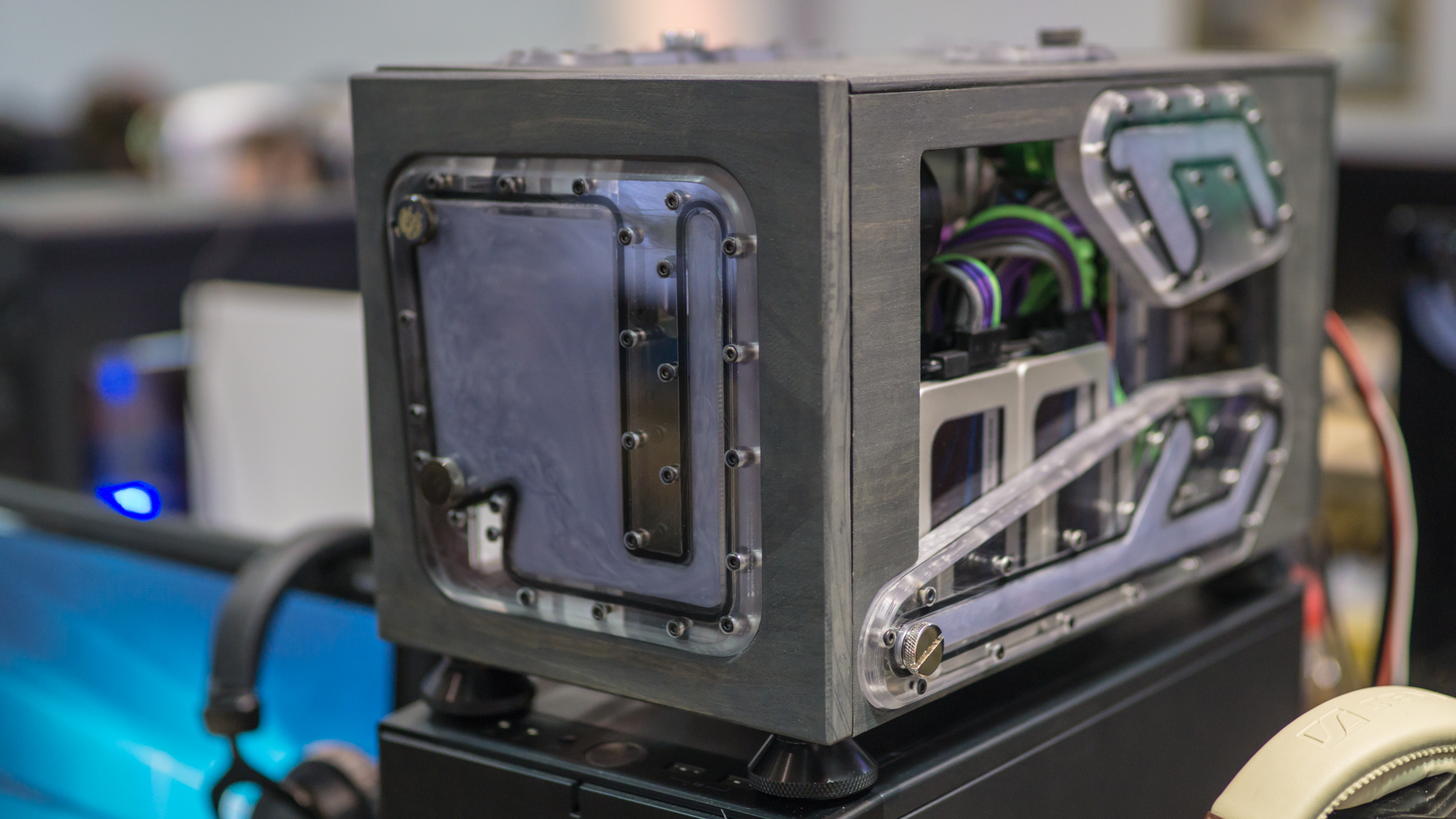 With PDXLAN being so prolific in producing great mods, whose builds have you been inspired by?
There is tons of talent in the area. I have been inspired by builds made by BSMods, Ron Lee Christianson, Boddaker, Darthbeavis, Pennywise, and the guys at Moonlight Mods (formerly Danger Den). There are surely more than I can list here. The great thing about PDXLAN is seeing the variety of modding styles. Everyone is really supportive and willing to talk shop so the event itself has been a huge inspiration to me.
Outside of PDX modders like B-Negative and MetallicAcid, L3P, Snef, Hans Peter Sahl, JR23 have all inspired me.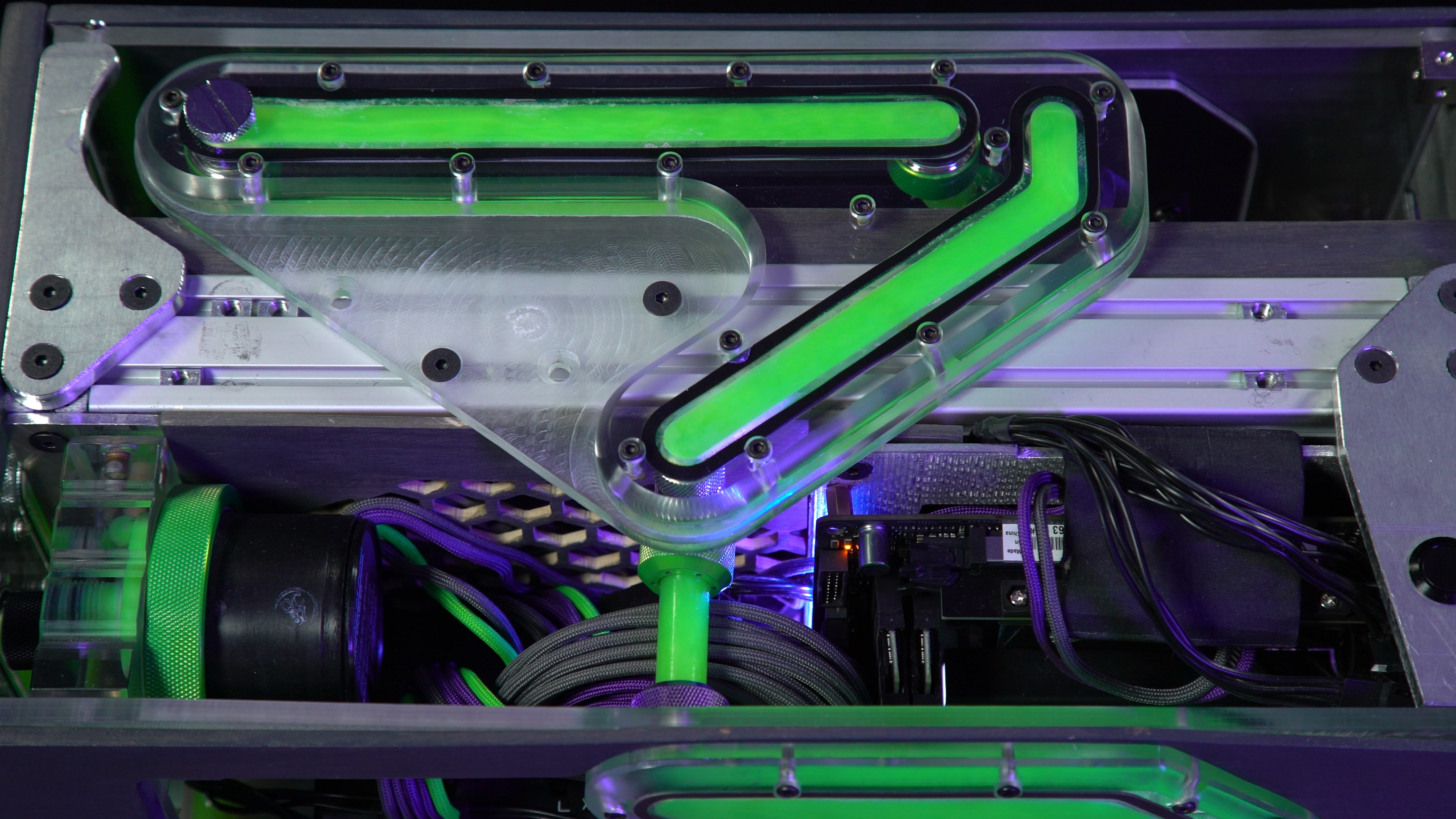 With a name like MetalJeff Mods, is that your referred material?
"MetalJeff" has a few connotations, but the strongest one comes from my love of metal music. When I created the name, I actually didn't do a lot of metal work, but it is something I aspired to learn.
Where did you learn your techniques?
I learned, and continue to learn my modding techniques through other modders and makers online, as well as a lot of trial and error. There's a lot of information available in work logs, forums, and videos that are key to introducing yourself to new concepts, but actually attempting something, again and again, is the best way to solidify the knowledge. There are a few things I have come up with on my own also, like my GPU mount for Drevo, and Mutation.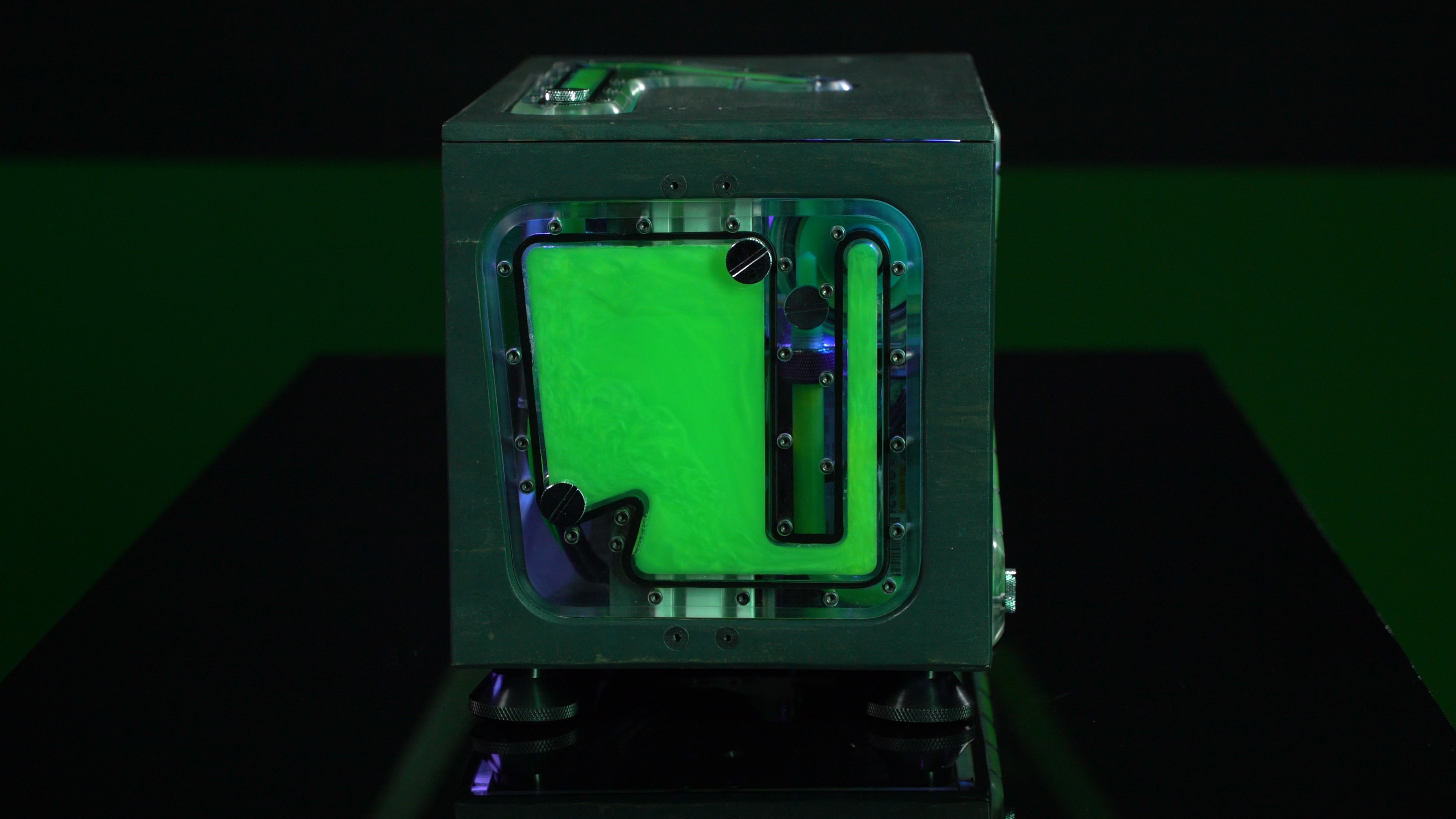 Tell us more about Drevo. Where did you get the concept for it? How did you go about getting it done?
The word "Drevo" is Slovak for wood, which is the exterior material of the case. My wife and I chose the materials and color scheme together, and she named it. Drevo is my first attempt at any kind of custom water channels. I decided to use the case panels themselves as the cooling channels so the overall size would be about the size of a shuttle case. I decided on a 2 chamber design in order to show off the video card on one side and the board and memory on the other. By placing the radiator in the middle, I was able to have both sides visible. The rad pulls air in from one chamber and exhausts it to the other, so the system only needs 2 140mm fans.
First, I spent a lot of time in Fusion360 modeling the case and layout, then started cutting the aluminum support parts on a CNC router. Once I was able to get the key parts mounted I was able to measure up the port holes for all of the side panels. Getting these perfect took a few iterations, so I learned to cut a pattern out of thin acrylic to get the holes dialed in before cutting the ½" channels. Once the cooling was finished I made the wood exterior panels that complete the build.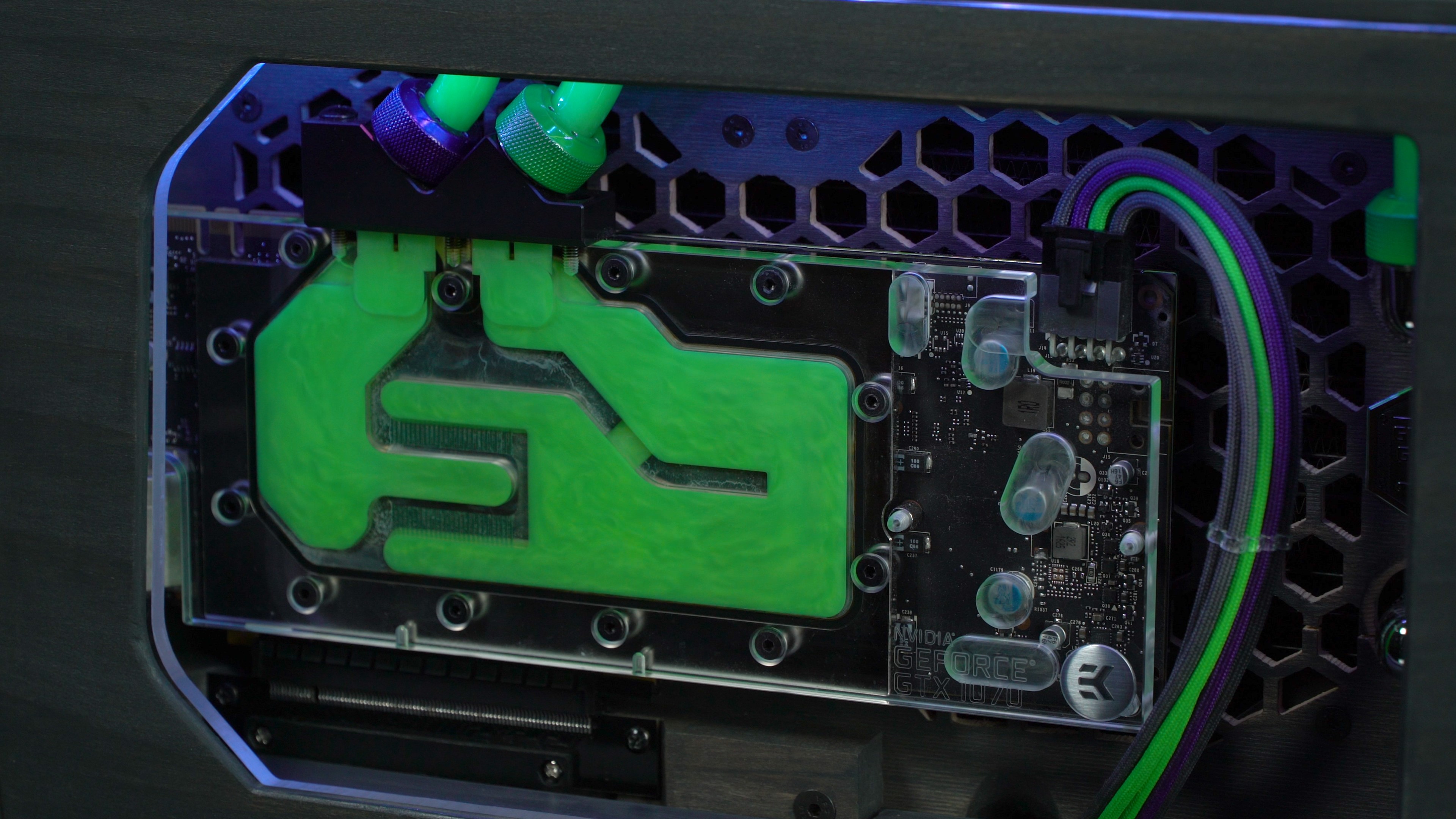 What do you have planned next?
Having learned so much building Drevo, I am hooked on using custom channels in water cooling, and will definitely continue to explore that in the upcoming builds. I'll be jumping right into a Define Mini C casemod, with a Danger Dden case on deck after that. And of course I'll be in Fusion360 planning up the next scratch build.
One big goal for the year is to get my community more involved with the projects I'm working on, so I will be looking into some live design and build sessions where the viewers have some sort of input on the case design. The idea is not fully realized yet but it is something to look out for.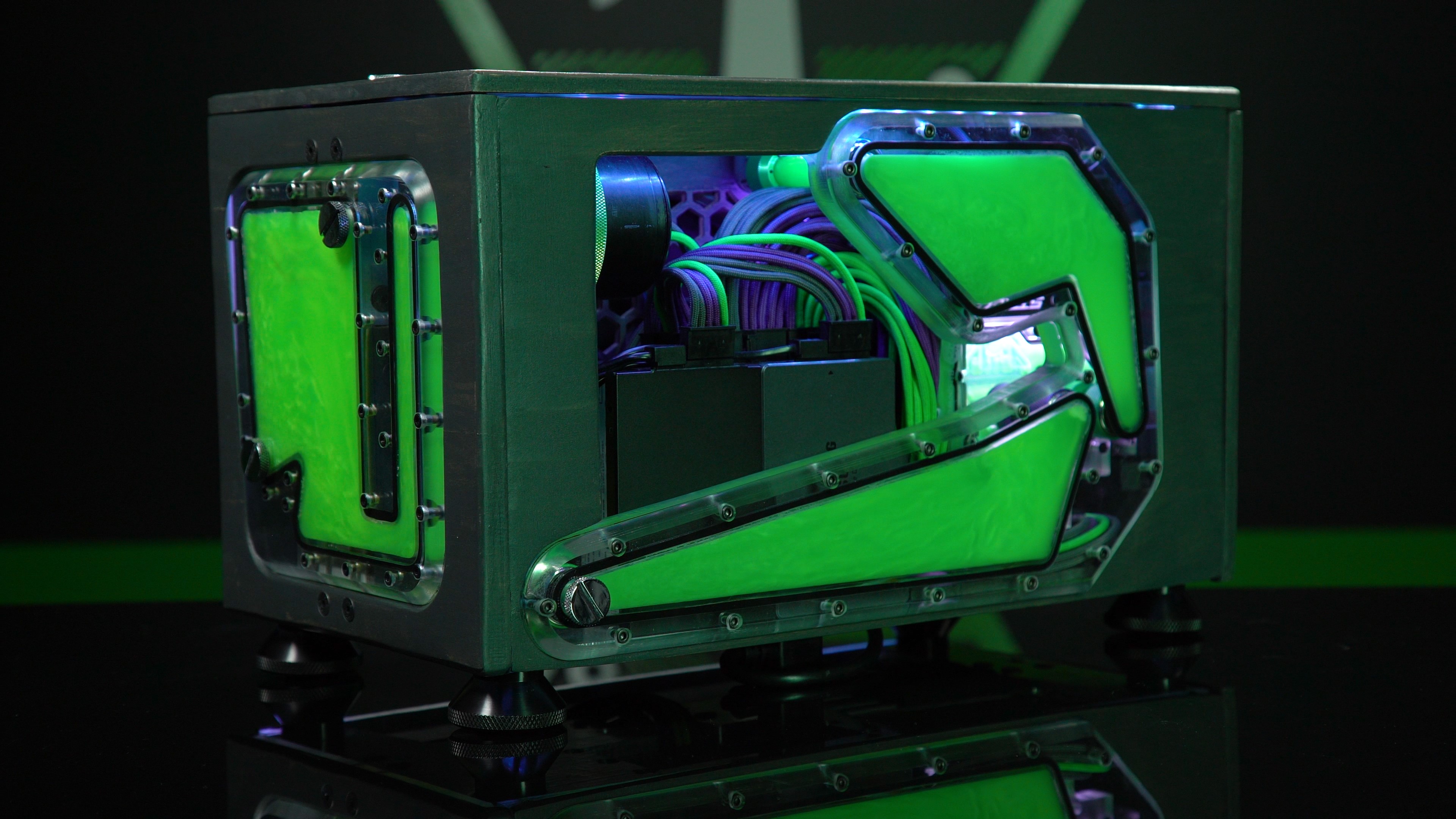 ---
Thanks Jeff. Please check out MetalJeff's social channels:
If you know of a rig that we should feature on GeForce Garage, let us know in the comments below.