YIDIY: Mhike "Tantric" Samsin and the RX-0 Psycho Frame
GeForce Garage
,
YIDIY
,
Videos
,
Interviews
Professional modder Mhike "Tantric" Samsin is on tap for this month's #YIDIY Modder Spotlight! Like many of us, gaming was Michael's gateway to PC modding. Yet soon he was able to quit his day job and earn sustainable profit from his DIY passion. Now when he's not building for the next big modding event, he's working his day job as the owner of a small PC shop in Manila, Philippines. His passion, perseverance and creativity have earned Michael awards and prestige. Yet being among his peers doing what he loves is his greatest reward.
Let's check out one of his classic builds- The RX-0 Psycho Frame. Built back in 2015 for the MSI ProMod Season 3 and inspired by the mech from the Mobile Suit Gundam Unicorn anime and manga series, this mean piece of hardware now sports a 10 Series graphics card.
---
PC Specs
| | |
| --- | --- |
| Component | Product |
| Chassis | Thermaltake Core V31 |
| Graphics Card | GIGABYTE GeForce GTX 1080 Ti Turbo |
| CPU | Intel i5-6600k |
| Motherboard | MSI KRAIT Gaming Z170 |
| RAM | G.Skill Ripjaws V 16GB |
| Storage | Intel 530 120GB |
| Power | Thermaltake TR 500W Gold |
When did you first get into PCs?
My passion for computers began with video games. I got hooked on computer video games during high school. I didn't really know how to work with PC's until after college when I got an internship at a small computer shop.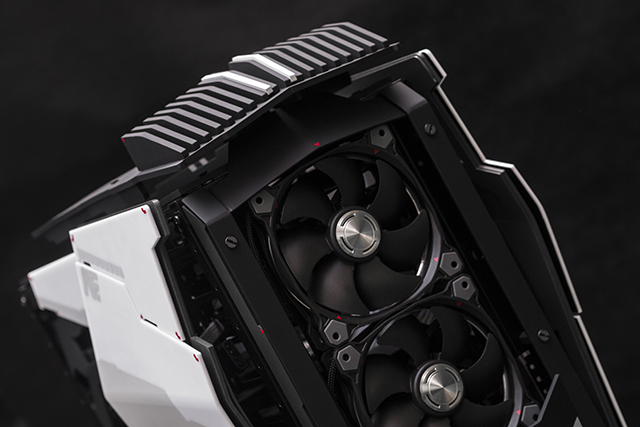 How did that evolve into making custom mods?
I started modding as a hobby around 2005-2006 and have been doing mods for different clients and companies for almost 10 years now.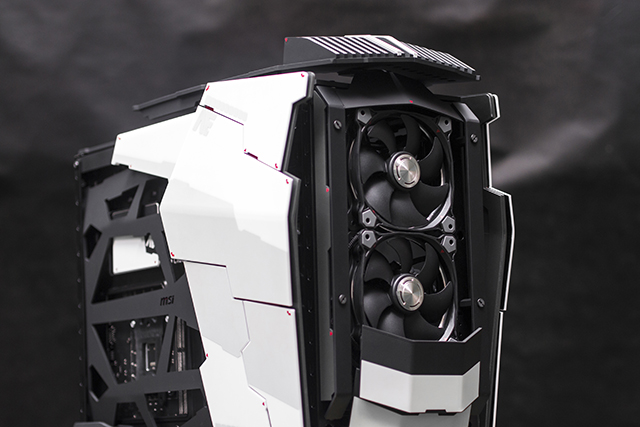 Who have been some of your inspirations?
When I was starting, Bill Owens has always been one of my favorite modders, plus there's also Brian "Boddaker" Carter and Ronnie Hara. Currently, there are several Thai modders that inspire me now because of their crazy and innovative modding designs.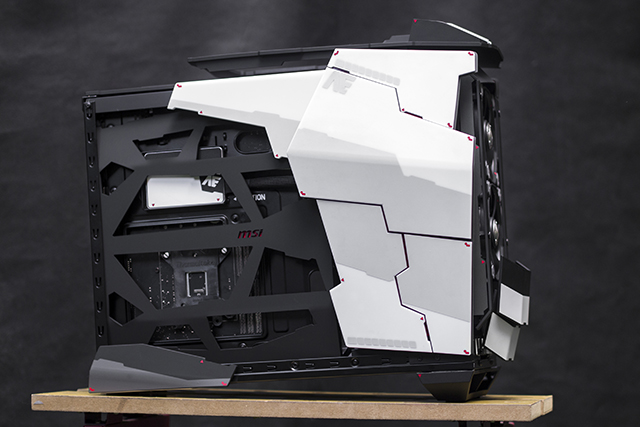 Which have been some of your most memorable mods to date?
Here are some of my favorites (in no particular order):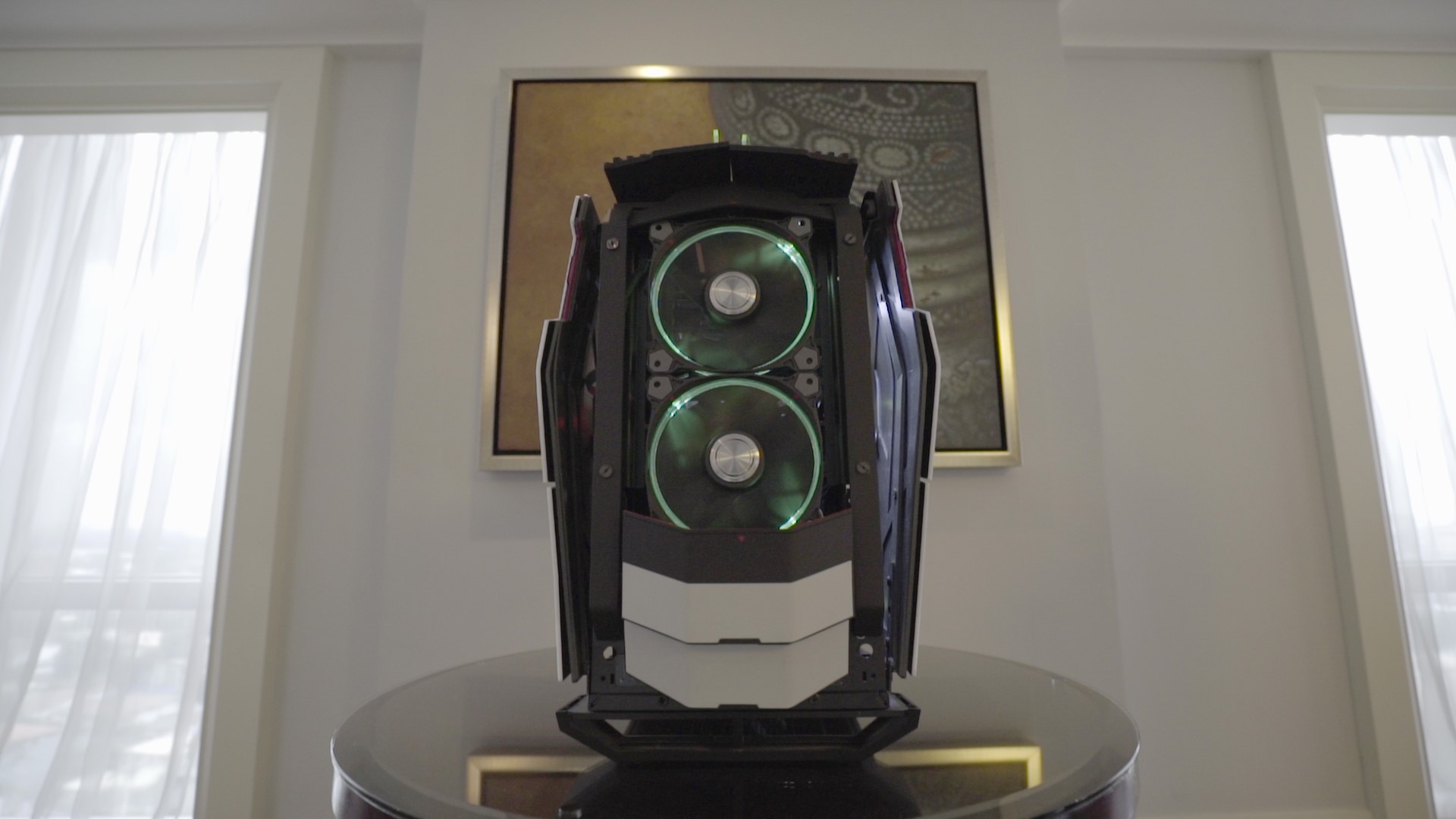 Tell us a little more about RX-0 Psycho Frame.
The case was based on a Thermaltake Core V31 Case and was fully modded from ground up. The internals were customized to make it smaller and the chassis was converted to reverse ATX style. Window panels and other parts of the case were fabricated from laser-cut acrylic to make it match the appearance of the Unicorn Gundam. Another feature of this mod is the hydraulic side panel which opens up to showcase the hardware.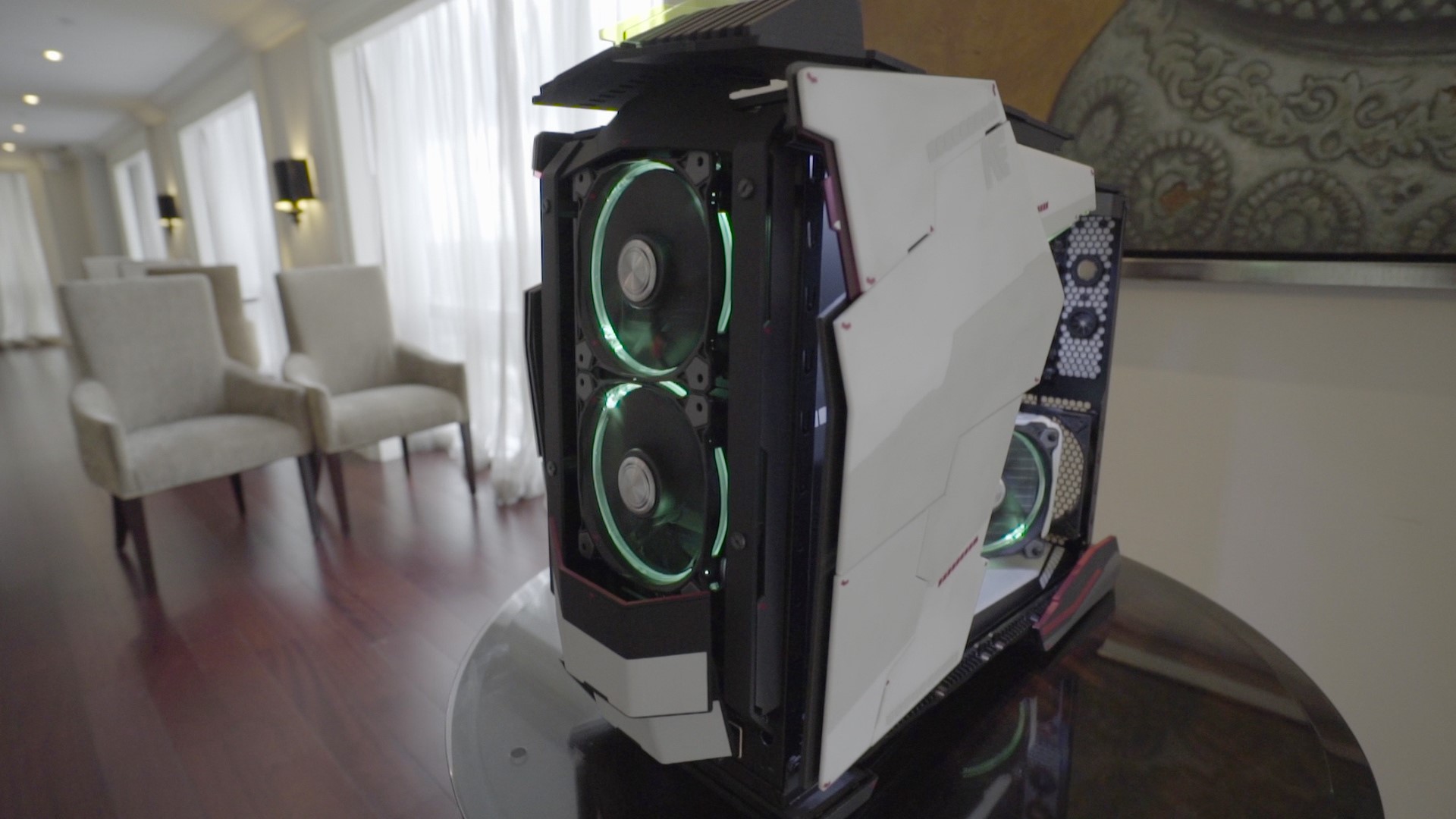 What do you have planned next?
Hopefully more projects next year. I'm also planning to expand my workshop if time and money permits.
What are some valuable lessons you picked after 10 years of modding?
There's one thing I always tell to those starting out with modding- Just do what you love and work hard for it. There's no secret recipe for success but hard work and passion.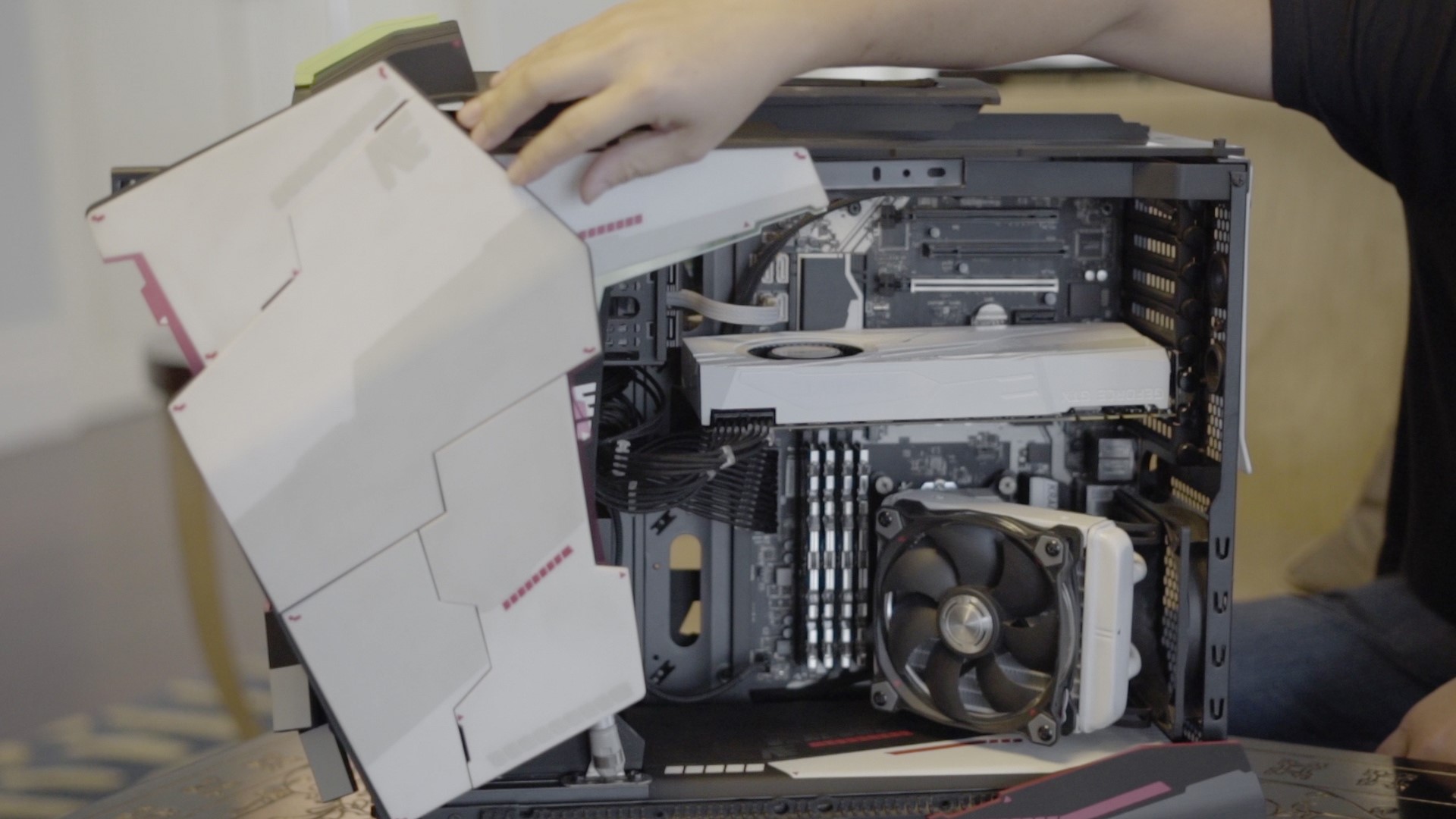 After all these years, why do you still do it? What do you enjoy the most when it comes to making mods?
That's the great thing in the modding industry right now- There are no limits to what you can do and the challenges always keeps on coming. Also. thanks to the tremendous support from the community and all the brands, more and more people are getting into the hobby. I've seen lots of new and great talents. This is what inspires me to go on and keep on doing what I love. Mod on!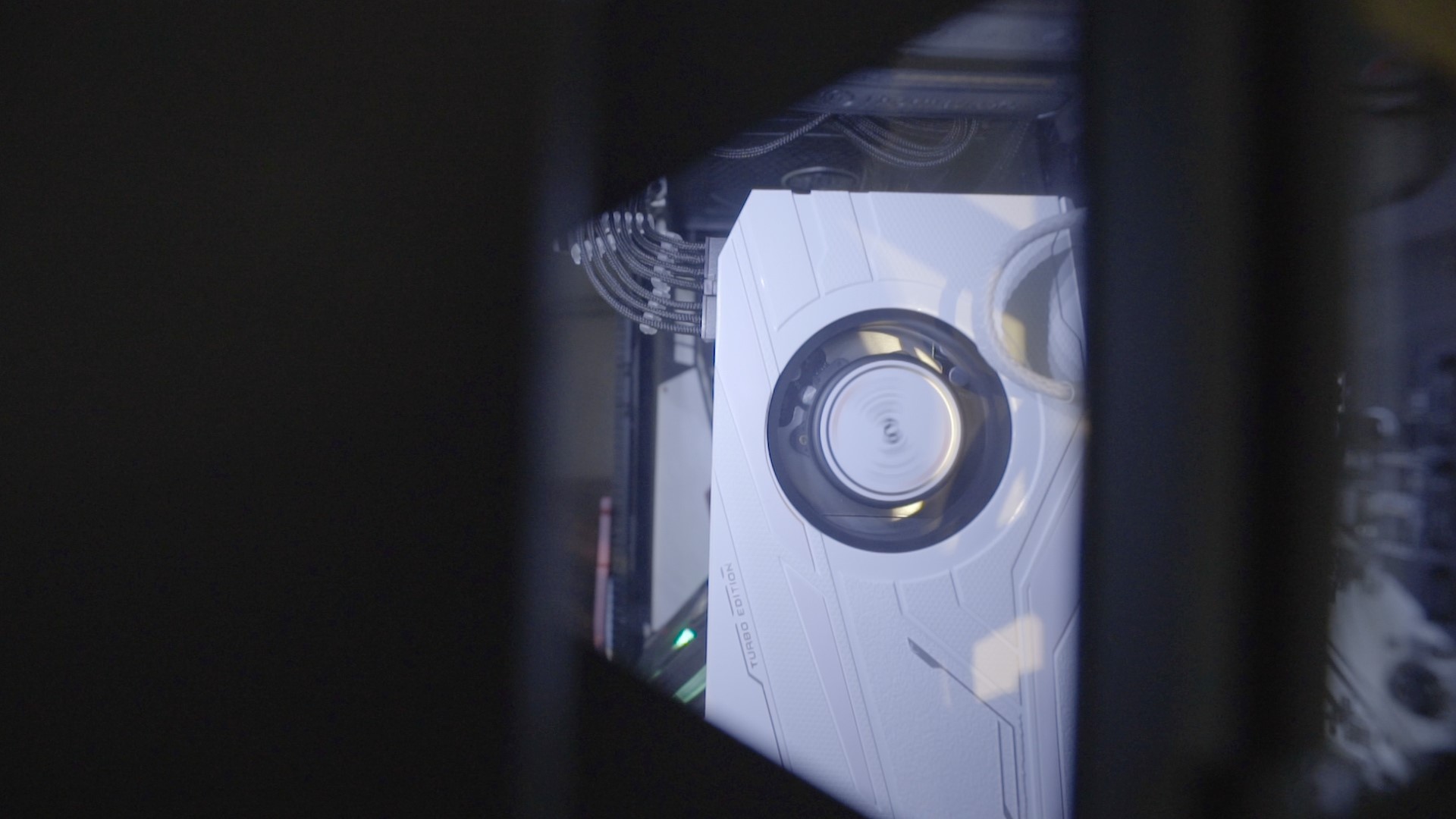 ---
If you know of a rig that we should feature on GeForce Garage, let us know in the comments below.