YIDIY: Ronnie Hara & His Skyline GT-R Mod
GeForce Garage
,
Interviews
,
YIDIY
,
Videos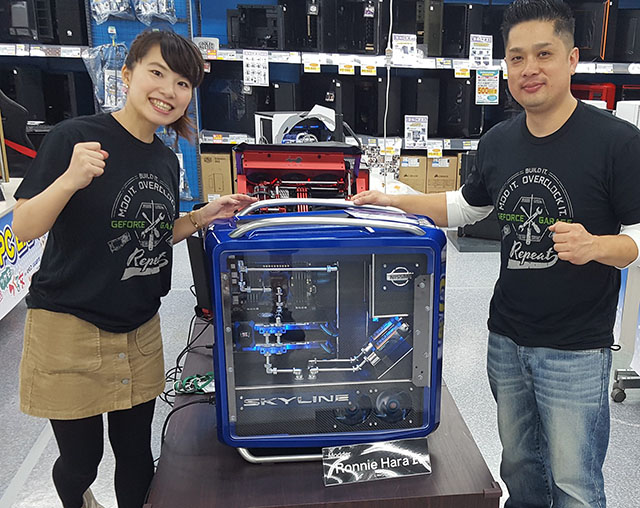 Buckle up, DIYers! In today's #YIDIY, master modder Ronnie Hara is showing off his stunning new build inspired by famed Japanese sports car, the Skyline GT-R.
Ronnie is known internationally for his precise themes and high performance automotive inspirations. Though he now works as a headhunter and translator, his extreme attention to detail is fueled by his professional background in automotive paint and detailing. Looking at his work, it's no surprise, he holds several competitive wins including Bit-Tech Mod of the year in 2013.
Inside and out, his Skyline GT-R build looks like a concept car of tomorrow. The Cooler Master Cosmos II chassis punctuates this—resembling a racecar from some angles and a spaceship from others. It's the perfect choice to contain the ornate custom water cooling loop Ronnie has assembled. Topping it off are the NOS canisters, adding a final touch to that under-the-hood motif for which Ronnie was aiming.
You tell us… Did he nail it?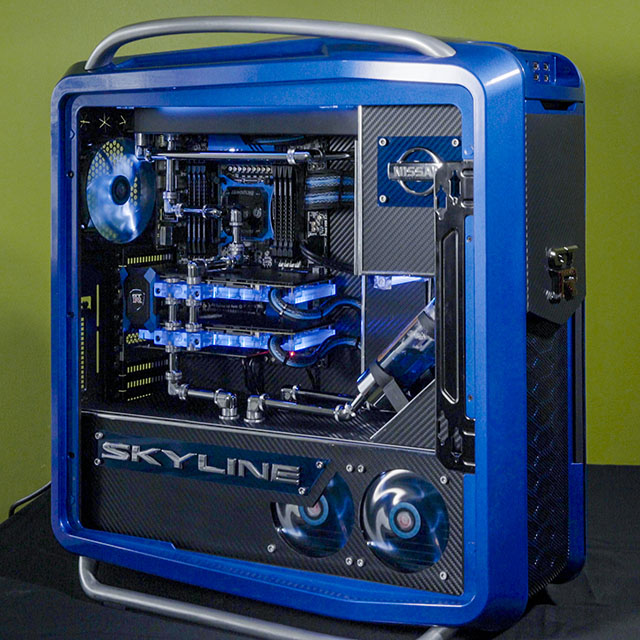 Skyline GT-R Mod Specs
When did you first start experiment with modding?
This happened six years ago after I bought my first computer where I actually selected the parts myself. I learned little by little, exchanging small components and even disassembled the case to paint. It was a very cool experience, because I could completely change the look by just replacing the fans and adding LEDs and some paint in places.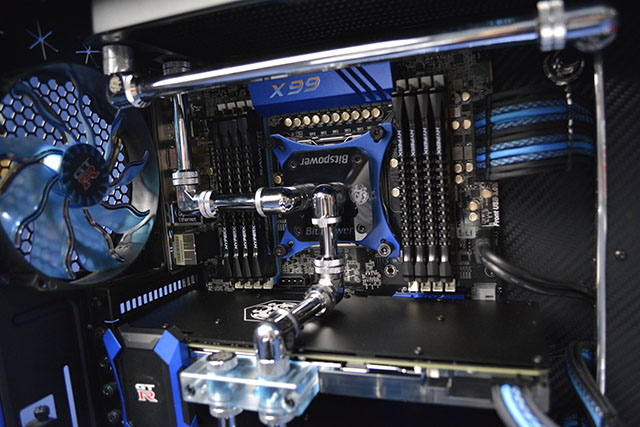 Have you always been around computers?
I have always been the least computer-savvy person in my family, but I do love video games, especially FPS games. This is actually what prompted me to buy my computer. But I did have a lot of experience with car paint and this helped me develop my style—especially in a lot in my work today.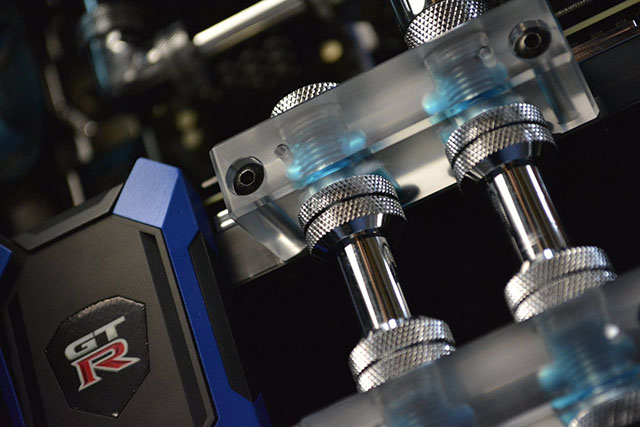 What do you enjoy about modding so much?
I love this hobby. One of the main reason is that I can make unique case completely new and original with a few small tools. That is very rewarding to see a job done by yourself serving as inspiration for many people who are beginning in this world of modding. Also, expressing myself and bringing to life all these ideas I have in my head is very relaxing to me.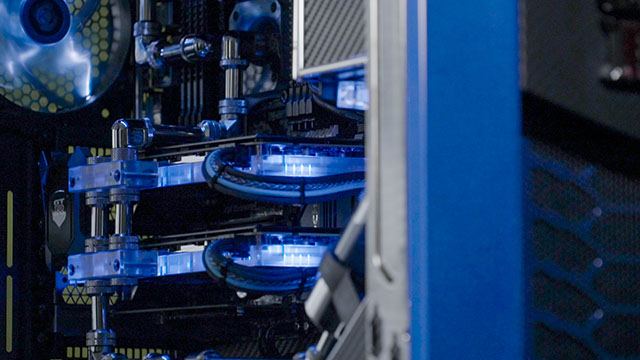 The inspiration of this one is obvious, but where else do you typically get your ideas from? Do you have a signature style?
I guess you can say I'm inspired by the night; I work better in the evening. First, I observe the case from from every angle for several days until I have a good idea or concept. As for my signature style- I'd say painting with lush colors and a beautiful liquid cooling system can be found on all my work.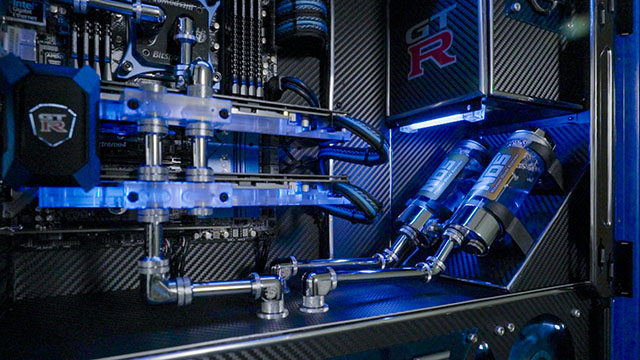 What mods did you do to the case?
In this build, I used the iconic emblems of the Skyline GT-R sportscar that I picked it up in an online auction and I painted everything with the original color of the car.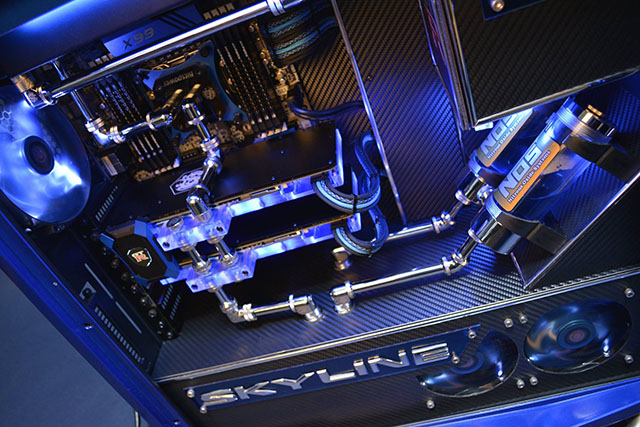 I also made some basic cuts with some acrylic and aluminum plates to cover the power supply and case back. The inside of the case has Bitspower parts along with Alphacool so I could build a beautiful liquid cooling system, while still maintaining a menacing car engine theme.
Tell us about your experience shooting with NVIDIA Japan?
For me to record a video for NVIDIA is a dream come true. I never thought I'd be able to do that in my life. I am very happy and I hope to do more and share more of my work.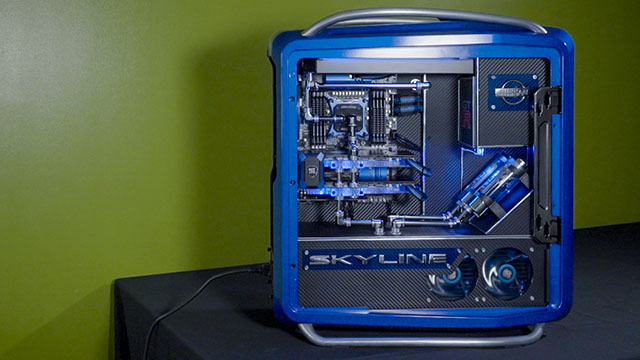 What do you have planned for your next build?
I have a lot of work to do going forward. In fact I never have anything in mind until I have the case in my hands. But I'm always thinking about modding and new ideas come up every day. With any mod the goal is the same - Maximum concentration to bring about an inspiring build. That is the most satisfying end for me.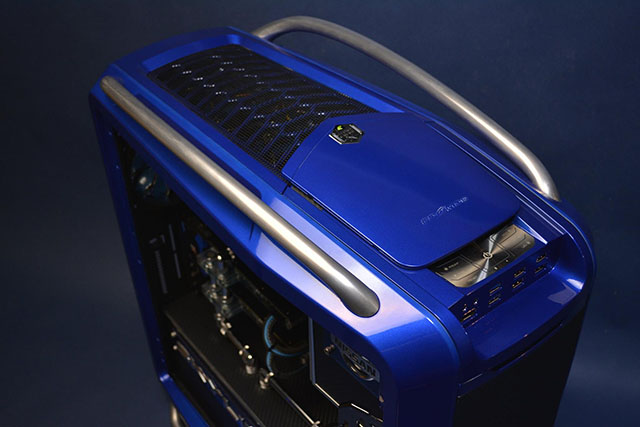 ---
You call follow Ronnie on his Facebook or Instagram. Share your gaming rig on Instagram and Twitter with #YIDIY and you may be featured next.