YIDIY: The Blass Brothers & the TPS-L2
GeForce Garage
,
Interviews
,
YIDIY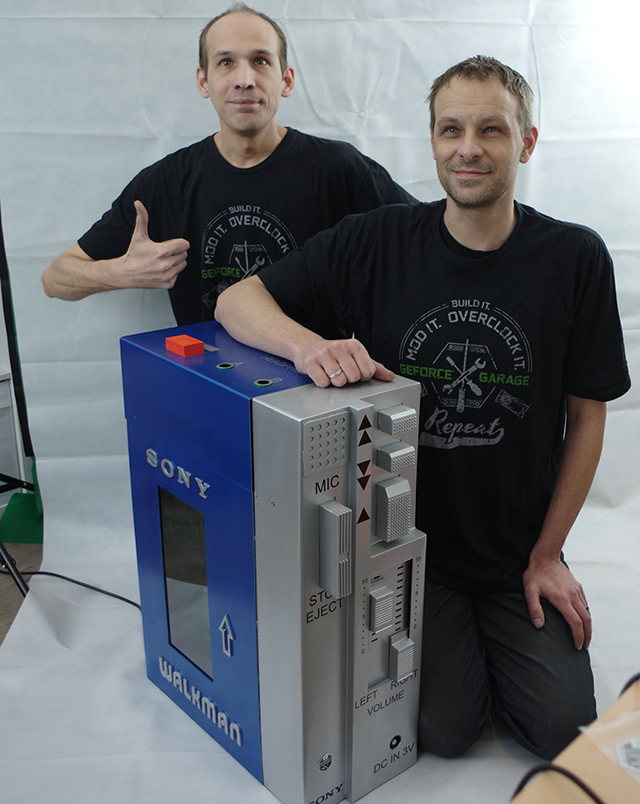 I am Groot! This time in the GeForce Garage we're going back — way back with an uncanny retro-inspired YIDIY from seasoned modders Stefan and Martin Blass of Babetech. Readers may remember the Blass Brothers as they participated in the Mod in Taiwan 8-way PC case modding speed-build contest.
The Blass Brothers hold an impressive body of work under their belt, with mods stretching back to the early 2000s. Though surprisingly the two are completely self-taught with virtually no professional background in modding, crafts, engineering or the like. The brothers both worked desk jobs and held active lives playing sports until Martin severely injured his shoulder. Stepping away from sports meant more time for their other passions - car tuning and PC modding.
Conceptually their rig pulls double duty, with roots in both 80's iconography but more so inspired by the upcoming Marvel Studios sci-fi blockbuster Guardians of the Galaxy Vol 2.
TPS-L2 Specs
What's your history with computers and modding?
We started getting into computers when we were very young, with a C64 and then an Amstrad "Mini PCs". Our first real PC was an 286DX25, then that quickly changed to a 386 and so on. However, we only worked with used parts.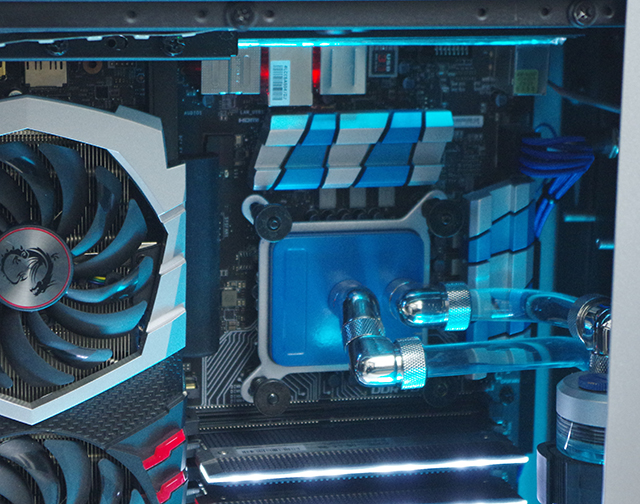 We didn't start modding PCs until the winter of 2001. We were a bit bored and Stefan had just bought a Chieftec CS601 a few days earlier. We thought it would look "cooler" if it were glossy pearl grey instead of the stock dark grey. Oh, and a window, it definitely needed a window. And that's how it started.
After that CS60, we modified Martin's PC (twice actually) and it was that second rebuild — into a Tikki Themed system — that won us our first trophy in a contest here in Germany. It may have only been 3rd Place, but by that point we had the modding bug and were hooked. Now more than sixteen years later; we've made a few hundred different mods and we still love it.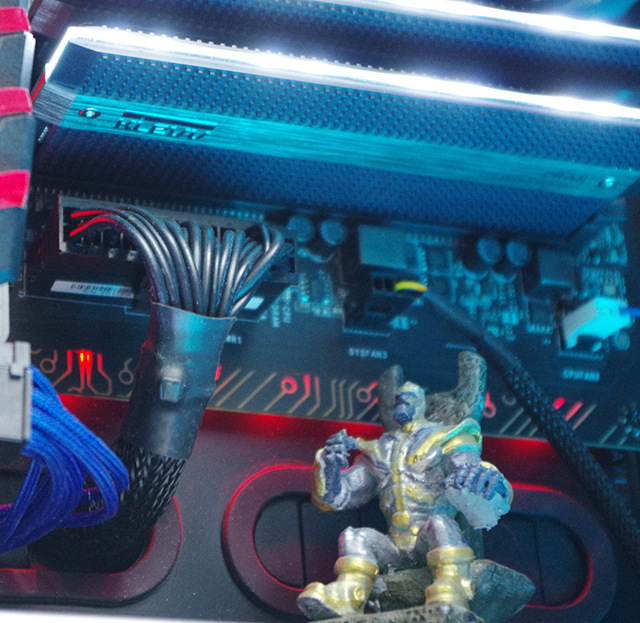 With that many mods, where do you continue to get your inspiration for new builds?
We find try to find inspiration in everything. It just depends on what we want to build in that moment. It can be trees, cars, machines, flowers, movies, games…etc.
With such a variety of builds, do you think your work has a "calling card"- a specific technique or material that you consider as your strong suit?
We love to work with acrylic but not enough to call it a signature of ours. We just try to create something nice and new each time, with attention to details and custom parts. Sometimes we go for decent and straight, sometimes weird and colorful and everything else in between.
We work with a lot of really different materials and are always trying new things … our biggest love is Plexiglas, but we also like building with sheet metal, wood and even with Carbon (CFK/ GFK). Ultimately, we use what we can get our hands on!
What would you like to learn for future builds?
The next thing we would like to learn is welding of different materials. We're okay with steel, but would like to learn how to do it right…and with alloy.
Your latest mod — the TPS-L2 — tell us a little more about it?
The inspiration came from Guardians of the Galaxy, of course. When we were thinking about a theme for a contest for Hardwareluxx.de here in Germany, GoTG came to mind. We had a few ideas of what we could build, like Rocket on Groot, but decided against building something super big since we would still need to store it somewhere afterwards. We ended up with the idea to take a small but important item from the movie - Peter Quill's Walkman - and build that.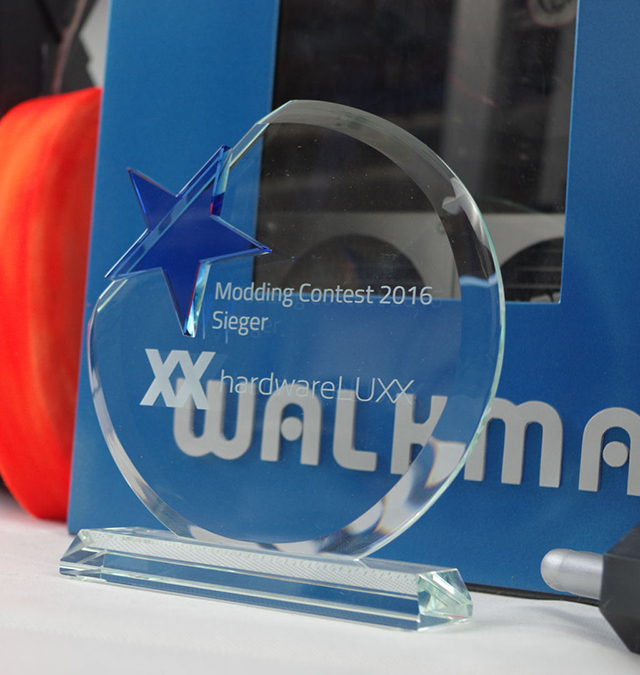 We enjoyed the building process and have been humbled and surprised that we won first place in the contest. So if you happen to be at Computex, it will also be on display at Be Quiet's booth.
Speaking of the build process, what did you have to do to turn an ordinary case into this Walkman?
First, we stripped down the case and rotated it (the old front is now the bottom) so that it had more of the right proportions for us. It got a new outer shell made of alloy that was around 3cm longer and 5cm higher than the original case. We just used a 3D model to get the original dimensions of the Walkman and scaled it up to get the correct measurements for all our parts. All metalwork was done by hand, while the buttons, the fan grills and the Sony logos were 3D printed.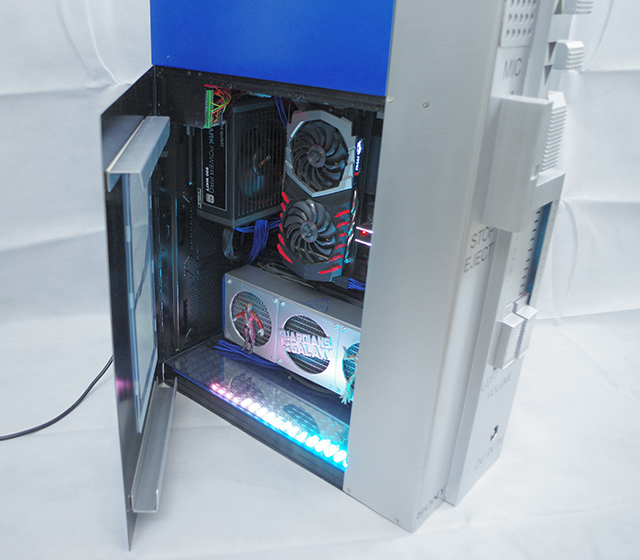 Inside we have a fully addressable LED Panel in the floor so it´s able to do every animation we would like for that moment.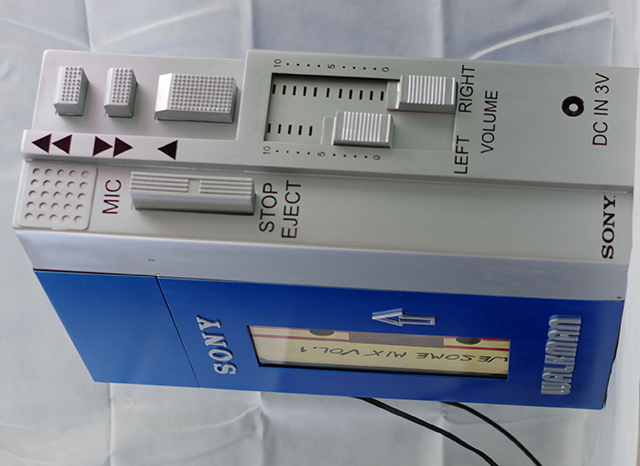 And the buttons on the Walkman, do they actually work?
Yes! You can just use it like a real Walkman. We made an MP3 player from an Arduino and a Wave Shield so it is able to play the GOTG soundtrack now. But it was really hard hard to get a matching cassette tape, so of course we made our own matching "Awesome Mix Vol.1" for it. It´s the right size and made out of acrylic and wood. It houses the tape ribbon of two old VHS tapes and makes use of two small motors. So if you slide it into the Walkman, the tape looks like it really plays.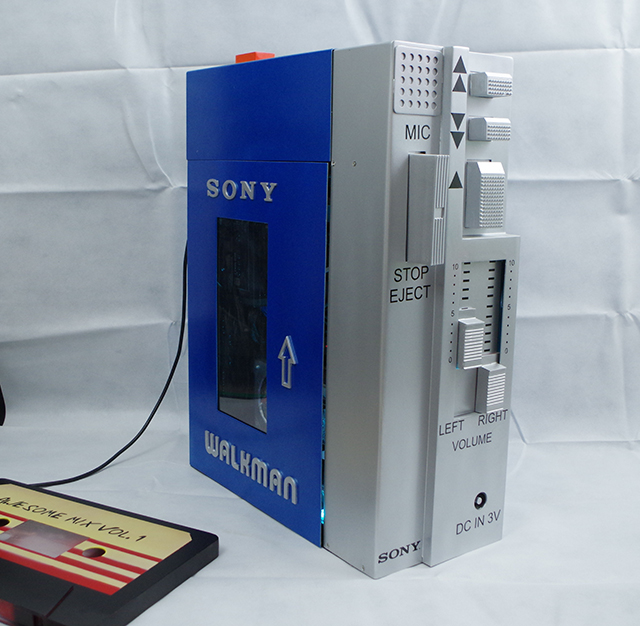 Besides the tape, there's another accessory as well?
What's a Walkman without a working pair of headphone, right?! The set is made out of MDF and filled with parts from a Logitech X230 Soundsystem. We placed the amplifier under the LED floor of the chassis and used the speakers itself inside the headphones. All you do is just plug into the 3.5mm jack.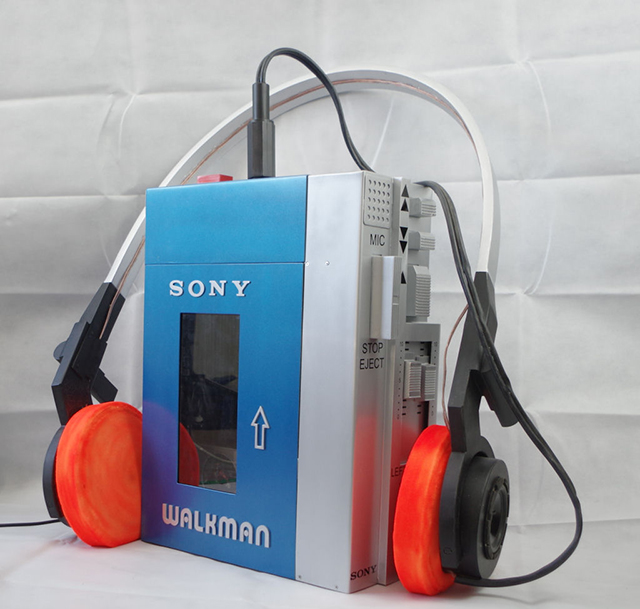 Amazing, amazing work.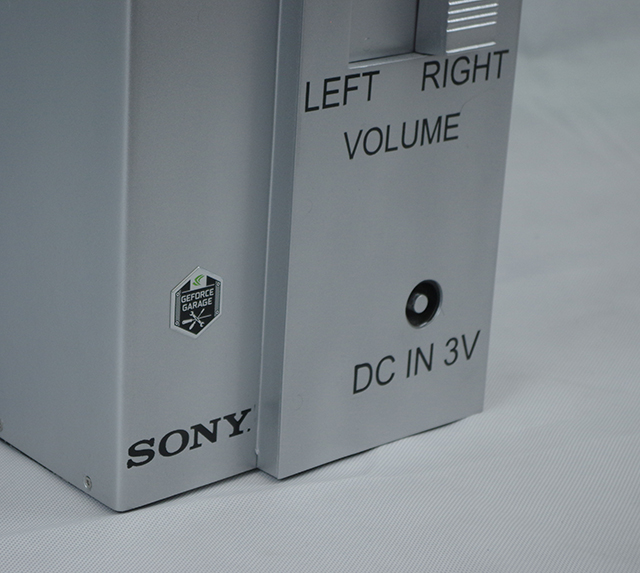 ---
GeForce Garage is always looking for new modding talent. Share your gaming rig on Instagram and Twitter with #YIDIY and you may be featured next.