YIDIY: William Schmidt & his Radiation King Radio
GeForce Garage
,
YIDIY
,
Videos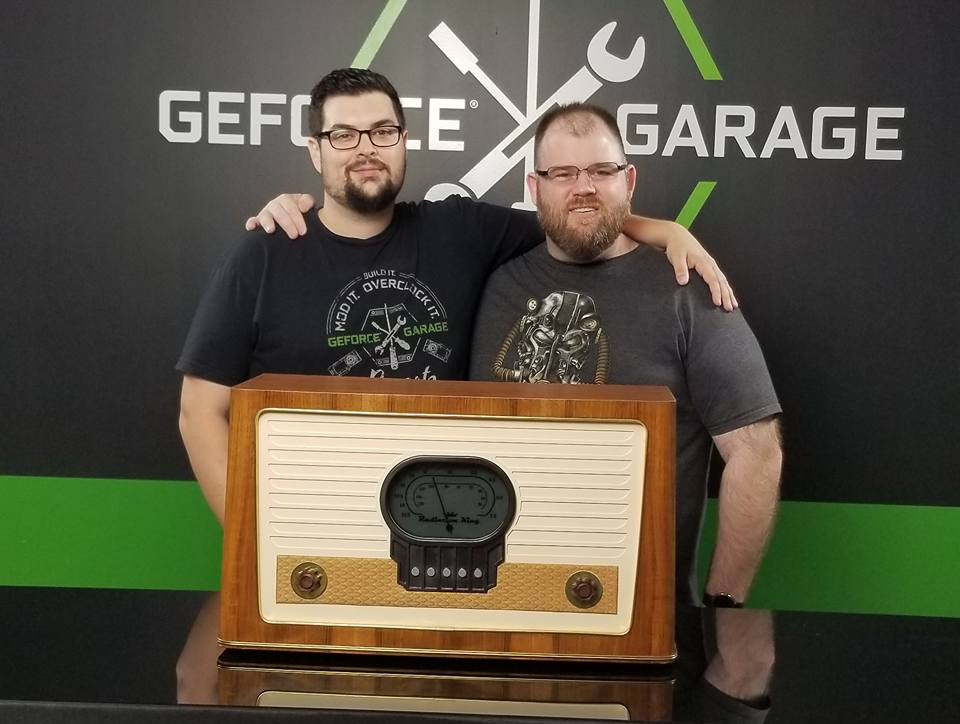 Today's #YIDIY pays homage to William "Cable Guy" Schmidt, a Midwestern native who grew up on the farm-life in his home state of Minnesota. He and his girlfriend now live in the Columbia River Gorge in the Beaver state of Oregon, where he currently works as a Sales Manager. He comes from a family of builders with practical skill they passed on to young William. Pair that with a decade of carpentry experience, a heap of creativity and a willingness to learn and you have a bonafide modder. That fact was validated this past February, when he won the mod contest at PDXLAN 31 against some impressive competition with his Radiation King Radio. Built within a gutted-out vintage radio, the attention to detail is inspiring throughout. Now let's see how this beauty was constructed.
---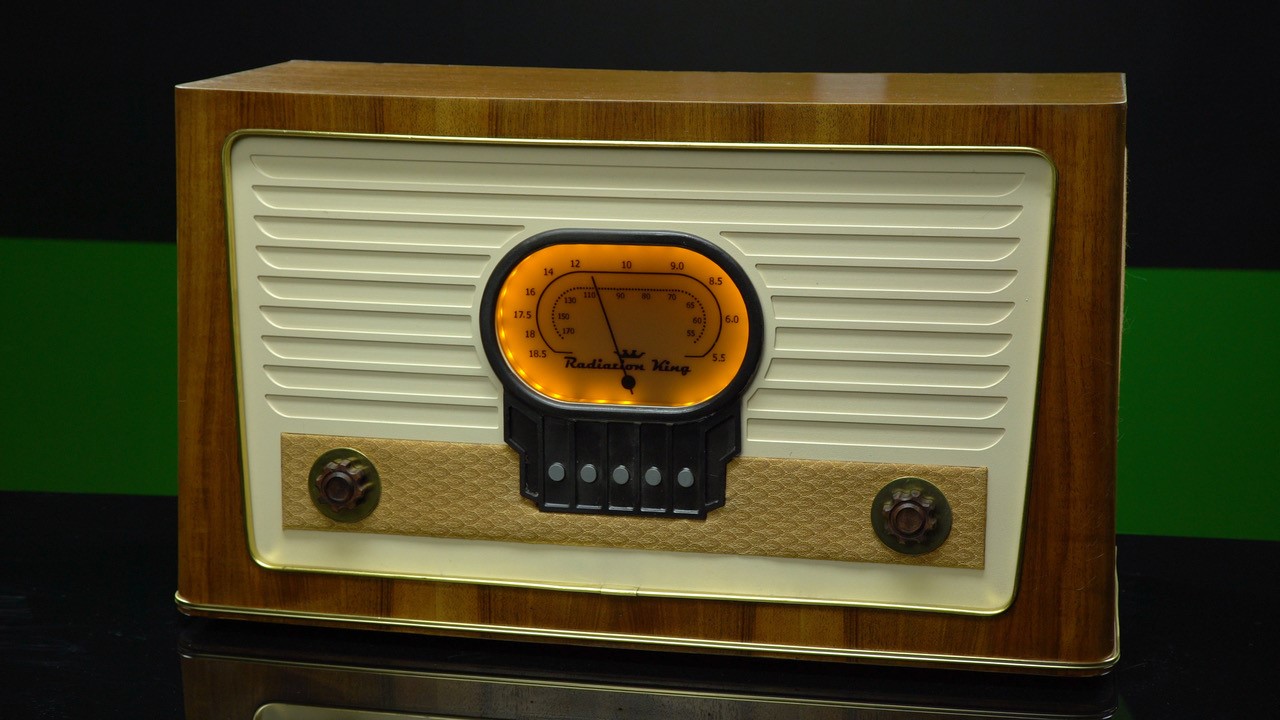 Radiation King
| | |
| --- | --- |
| Component | Product |
| Chassis | NordMende Fidelio 58 radio cabinet |
| Graphics Card | Zotac GeForce GTX 1080 Mini |
| CPU | Intel i5-6600K |
| Motherboard | ASUS Z170-M Plus |
| RAM | Corsair Dominator 16GB (4x4) 2133Mhz |
| Storage | WD 256GB M.2 |
| Watercooling | EKWB blocks & Phimochill fittings |
When did you first get into PCs?
November of 2014, I built my first PC. My girlfriend had graduated nursing school and we decided since she had gotten her RN and we had not-the-best computers that we were going to build gaming computers as Christmas presents. At that time, she was the computer builder in the family; I really didn't know much beyond the basic parts, but Terra was really busy studying for her Bachelor's degree so if we were going to do it I had to do the research. I started doing lots of research on hardware and decided I wanted to build our PCs. I was hooked. I love researching, I love knowing how pieces work together to make the best rig. I bought the parts, and Terra showed me how to put it together.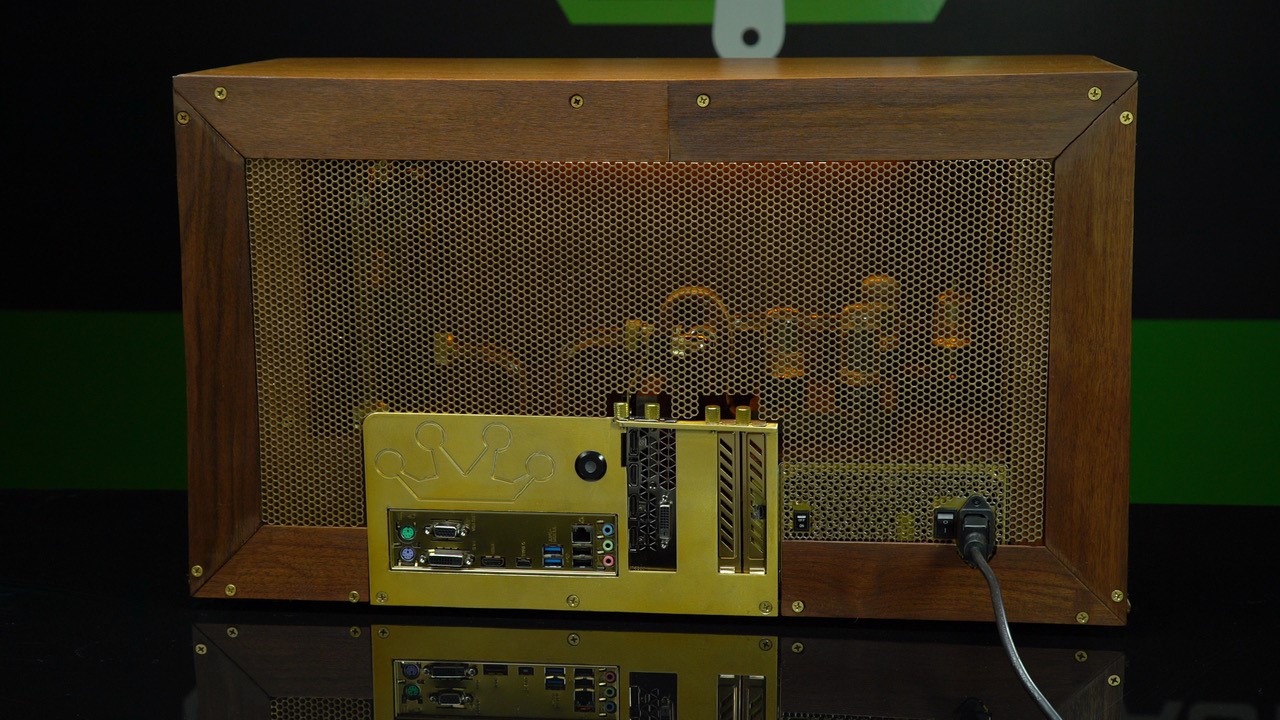 And how did dimple PC building evolve into modding?
Well, I mentioned that I love the research. I wanted to learn everything. I started out looking at other peoples' builds. I saw these cool cables and I wanted my own. When I looked into custom cables they were really expensive, so I decided I would make them myself. I watched a bunch of Lutro sleeving videos and did my first cable sleeves on January 29th, 2015. After that, one of my friends said, "Hey, I want cables like that," so I made him cables. One day a friend jokingly told me that his wife had said his package from the cable guy was there. And that's how I got the name Cable Guy Mods.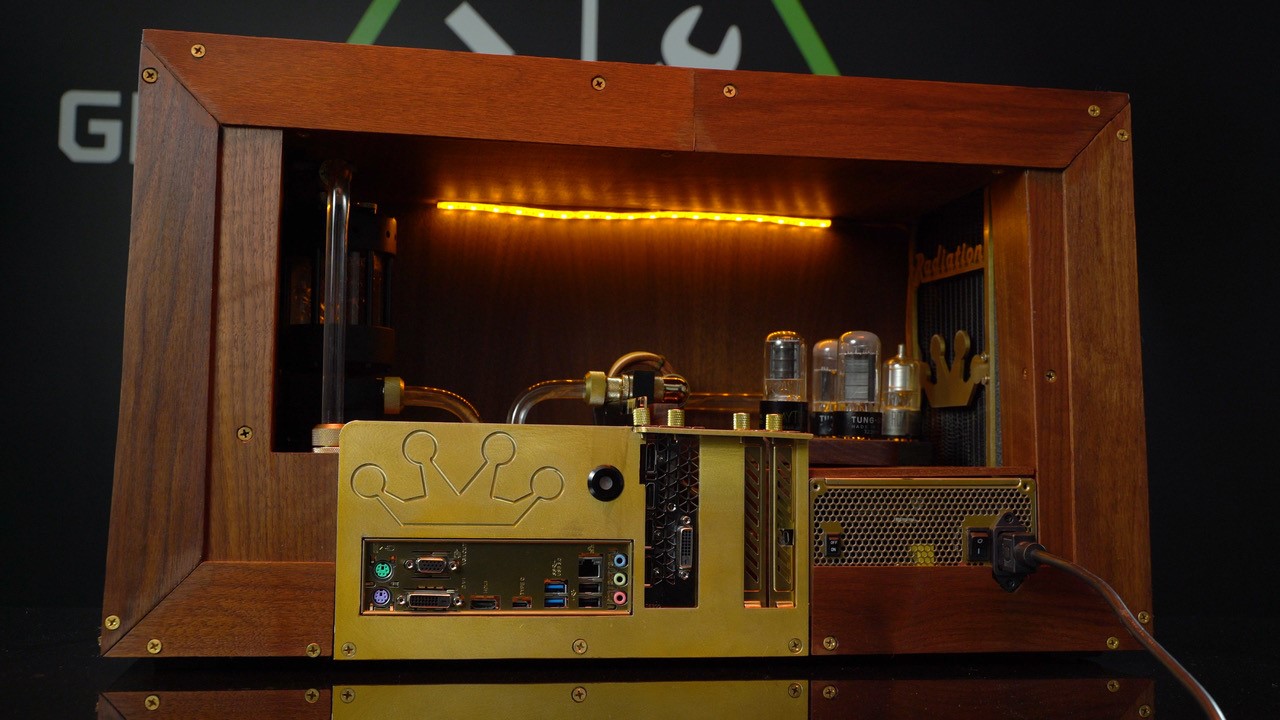 I'm a pretty big introvert, but love to learn so I joined several online groups to swap ideas. It was there I heard about PDXLAN and thought it would be awesome. Prior to PDXLAN, my experience with modding was custom cables, vinyl stickers, and some hardline tubing. At the first LAN I went to - PDXLAN 28 in 2016 - I met and talked with Rod Rosenburg, Brian Carter, Bob Stewart, Kurt Schuff, Pennywise, a bunch of other amazing modding talent. They opened my eyes to a whole new world. They all took time to talk with a nobody and offer advice and an open-ended offer to ask questions if I had them (which I have since taken them up on many times). I would say PDXLAN has had the biggest impact on computer modding for me by far. It's a wonderful community.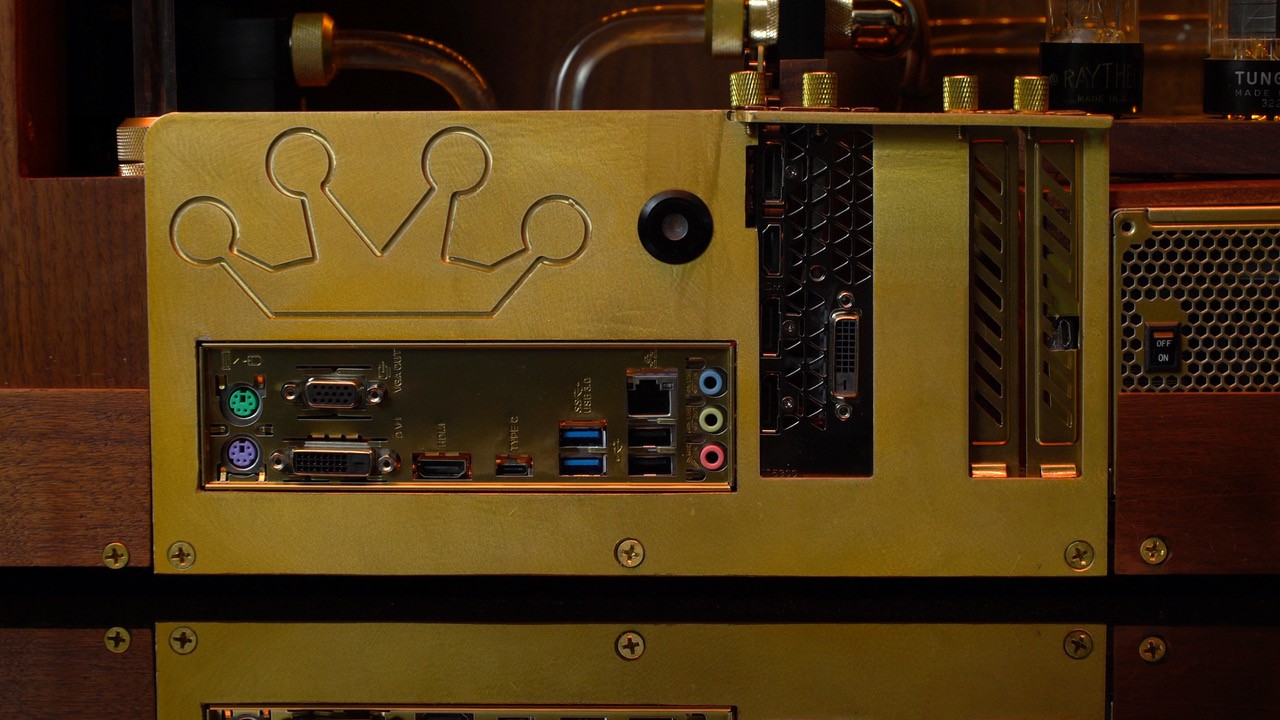 What's your favorite part about the whole modding proces
The end is the most rewarding, but the beginning is the most fun. The beginning when you're coming up with ideas and there's all these possibilities, combined with the completed project and seeing your vision brought to life. In the beginning, you're really only limited by your imagination. You can try and learn new things and see what might work. When it's done, there's a sense of satisfaction from seeing the end result.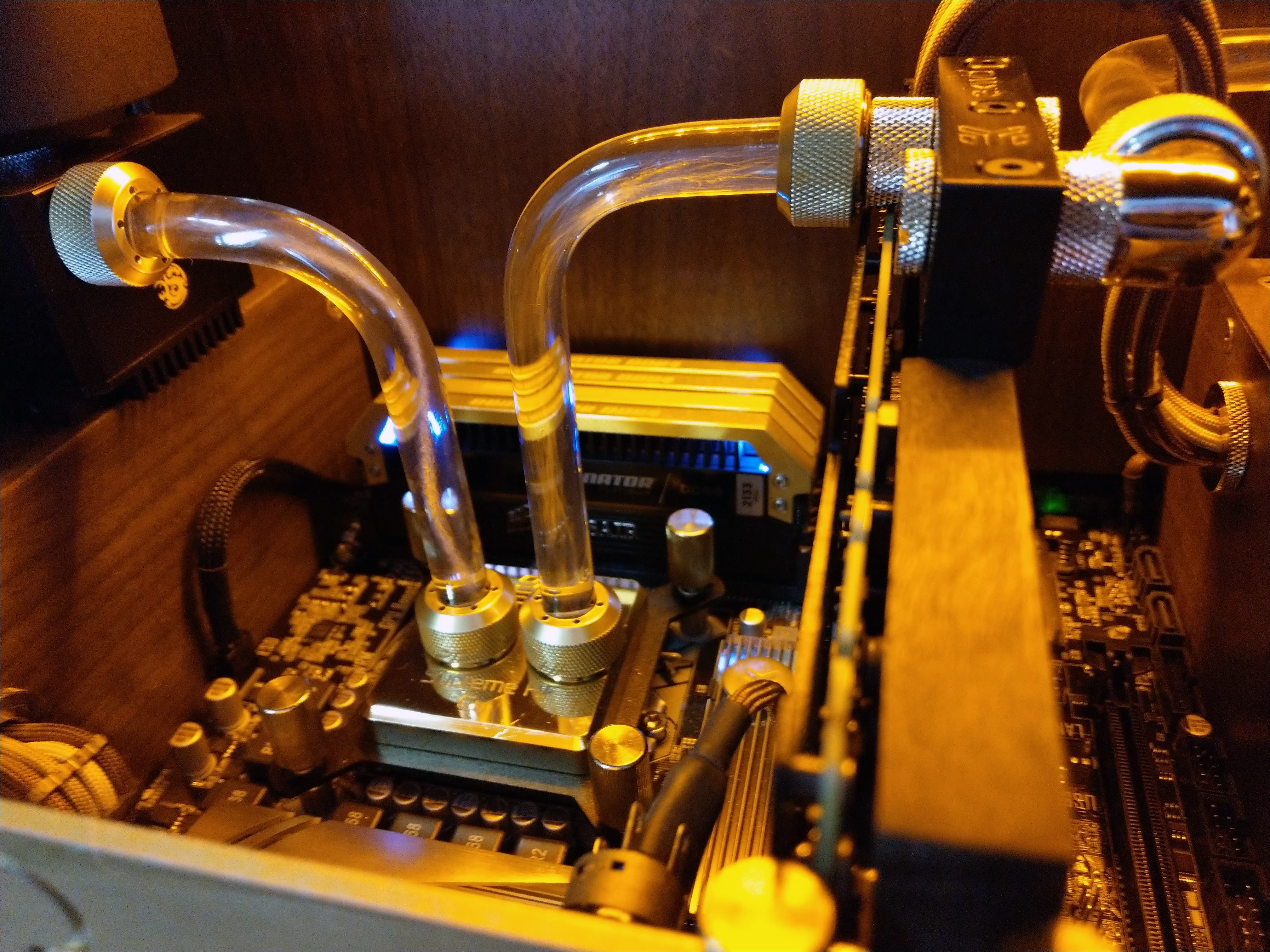 Tell us about the Radiation King radio. How did you come up with the idea?
Part of what I love about modding is the buying and trading and getting my hands on hardware. One of the times I was scrolling through Ebay, an old radio came up in my feed. I clicked on it and there were a lot of cool vintage radios. I started to think about putting a computer in one. I wanted to start from scratch, so I found an empty radio chassis- completely gutted down to just the surrounding wood, and I said to myself, "I want to put a computer in that." From there, I thought of what theme might work with the radio. I knew I wanted it to look like a radio, and since Fallout is one of my favorite video game series, I thought of the Radiation King Radio. My concept was that the computer was supposed to look like a restored Radiation King Radio.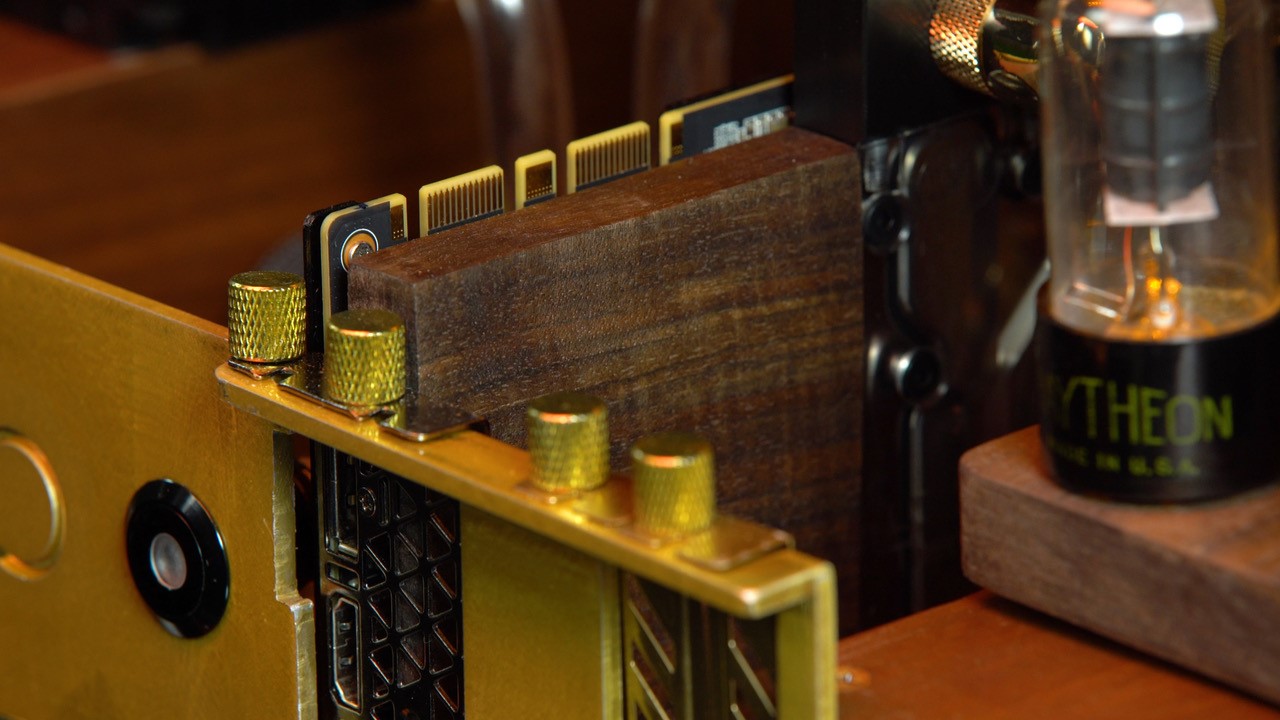 Can you tell how you took it from radio cabinet to it is now?
I bought a gutted NordMende Fidelio 58 radio cabinet. It had only the surrounding wood and I remember my girlfriend joking about why I bought a new "side table." Once I bought the cabinet, I literally google-imaged the Radiation King until I found a picture I liked. At the start, the things that I knew I wanted to try to incorporate where the racetrack dial on the front, functional knobs, some kind of vacuum tubes inside, and I wanted to hide the radiators by making them look like speakers. I had to rebuild the radio, so I looked into different types of wood and grains to match the cabinet. I researched old vacuum tubes and radio knobs. I spent hours looking at vintage speaker fabrics.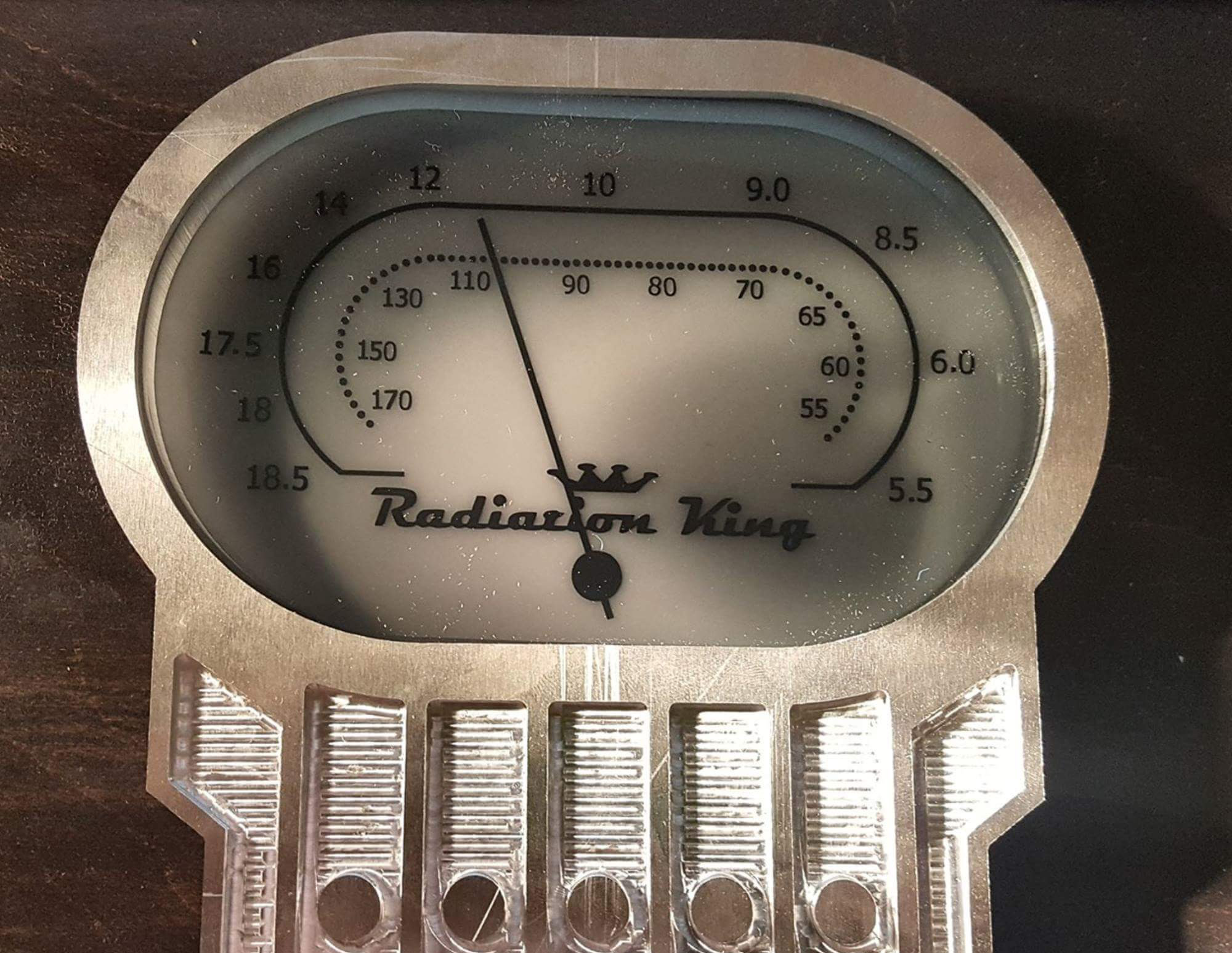 Initially, I thought the front of the radio would be the most difficult part to pull off since the radio in the game is created from different parts of multiple old radios. I asked my friend Damon Bailey to do the CNC work for me and he did just an amazing job. While he was working on that, I started to get parts and test fit them. I had to trim a lot of the internal structure to make room for the water cooling. Also, since the front of the radio is curved and the back and sides are an abnormal shape, I decided to frame out the inside to give it a cleaner look. I wanted it to look restored, not perfect.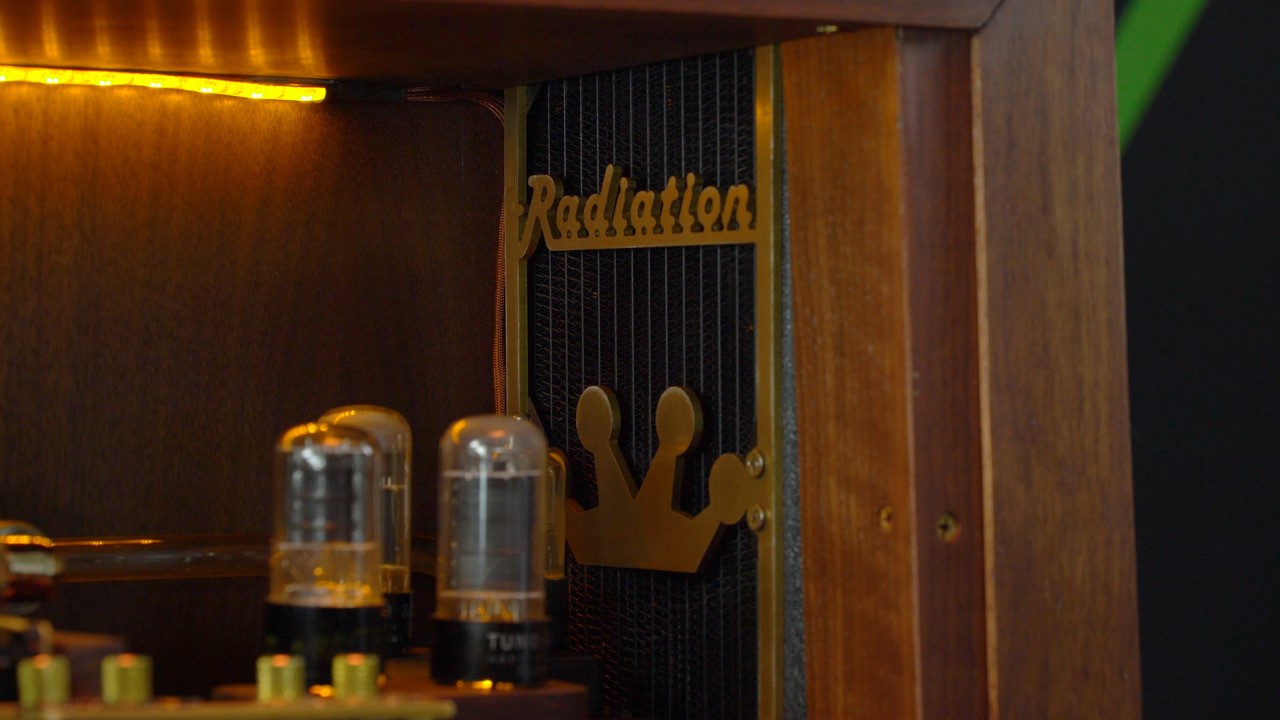 I built a motherboard tray and made that the new "bottom" of the radio. On the right side I made a power supply shroud out of walnut, and on the left side at matching height, I made a shelf to put the pump on which had the added benefit of a place to hide tubing and wires to keep its clean look. I made a false front and top to hide more tubing and wires. I made custom wood brackets and mounted the radiators to them. The front where the knobs go I made out of two layers of plexi so there would be room to fit the switch controllers in them and also be able to wrap them in speaker cloth to tie it into the front of the build.
I 3D printed knobs which were unfortunately not functional (the switch broke the day before the LAN while trying to install it) and I wrapped the outside of the radiators in speaker cloth, giving the radio the appearance of actual speakers while still allowing for airflow.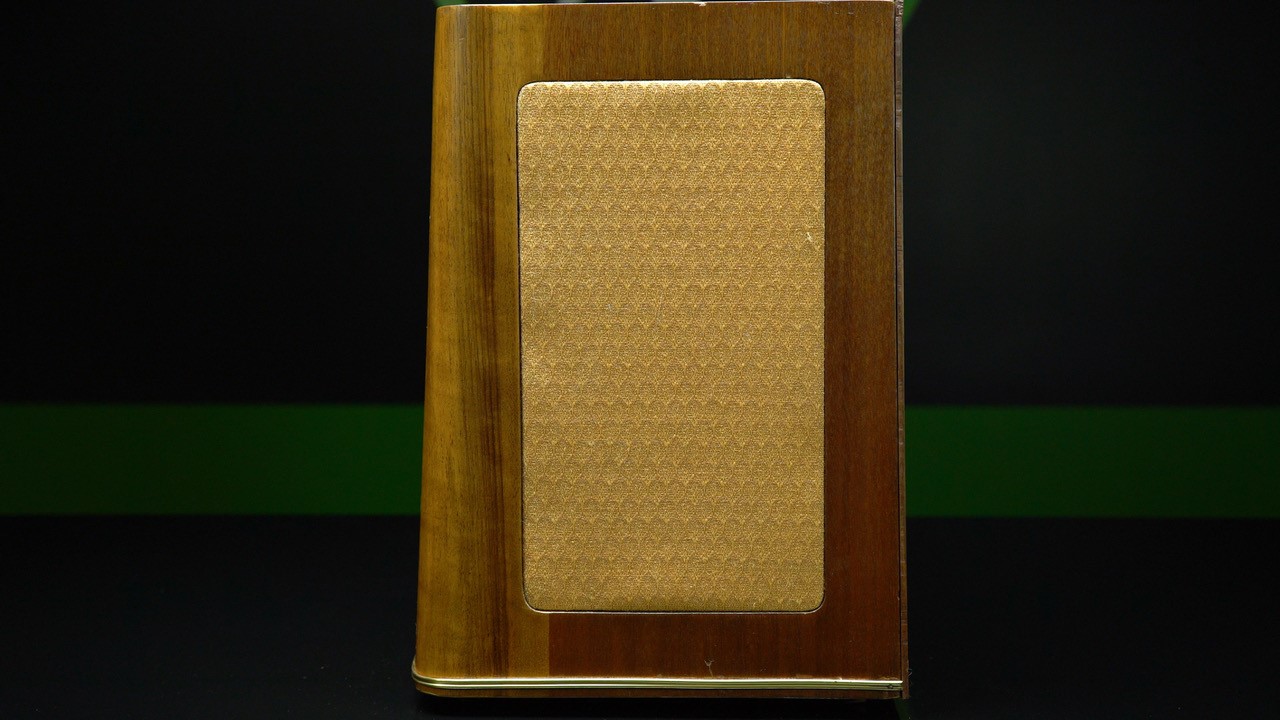 I made custom cables, bent hardline tubing, and trimmed out the back of the radio with more walnut.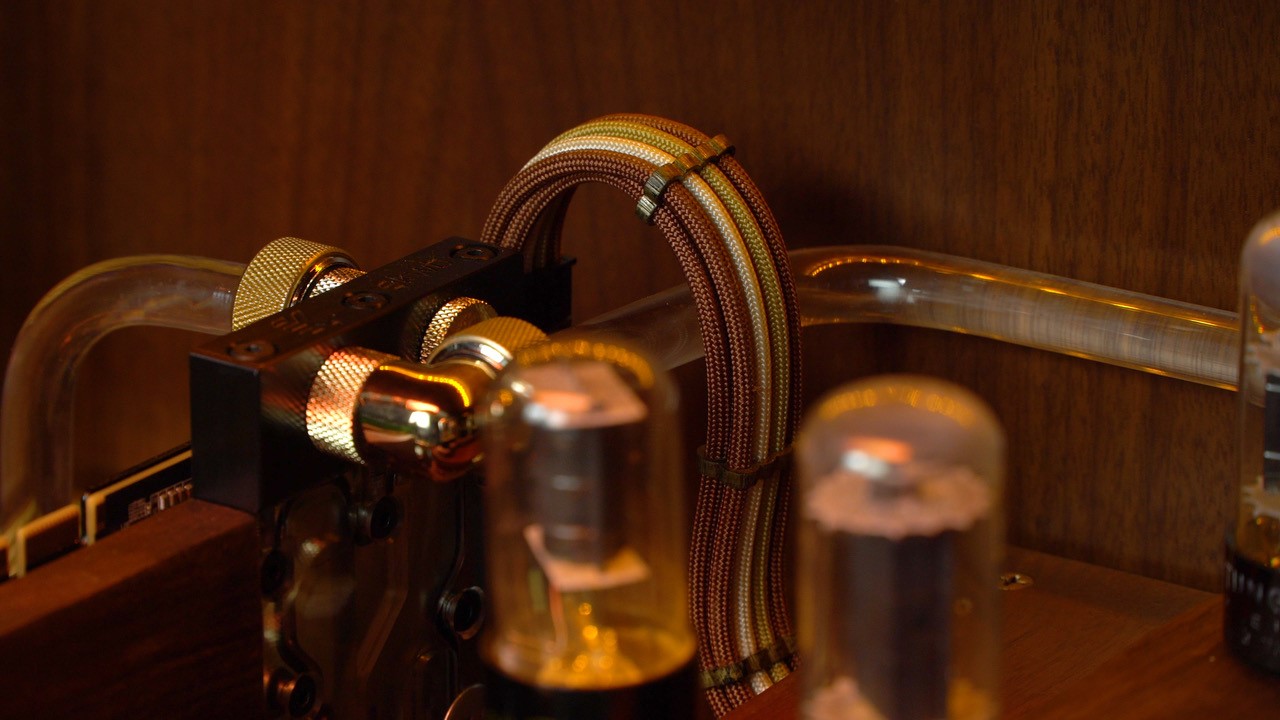 I spent hours and hours of filing, sanding, painting, and staining. I actually "finished" the project while at the LAN, sleeving at my seat and making the vacuum tubes on the inside of the radio light up using tea lights and foam board painted by a sharpie. I made it work with what I had.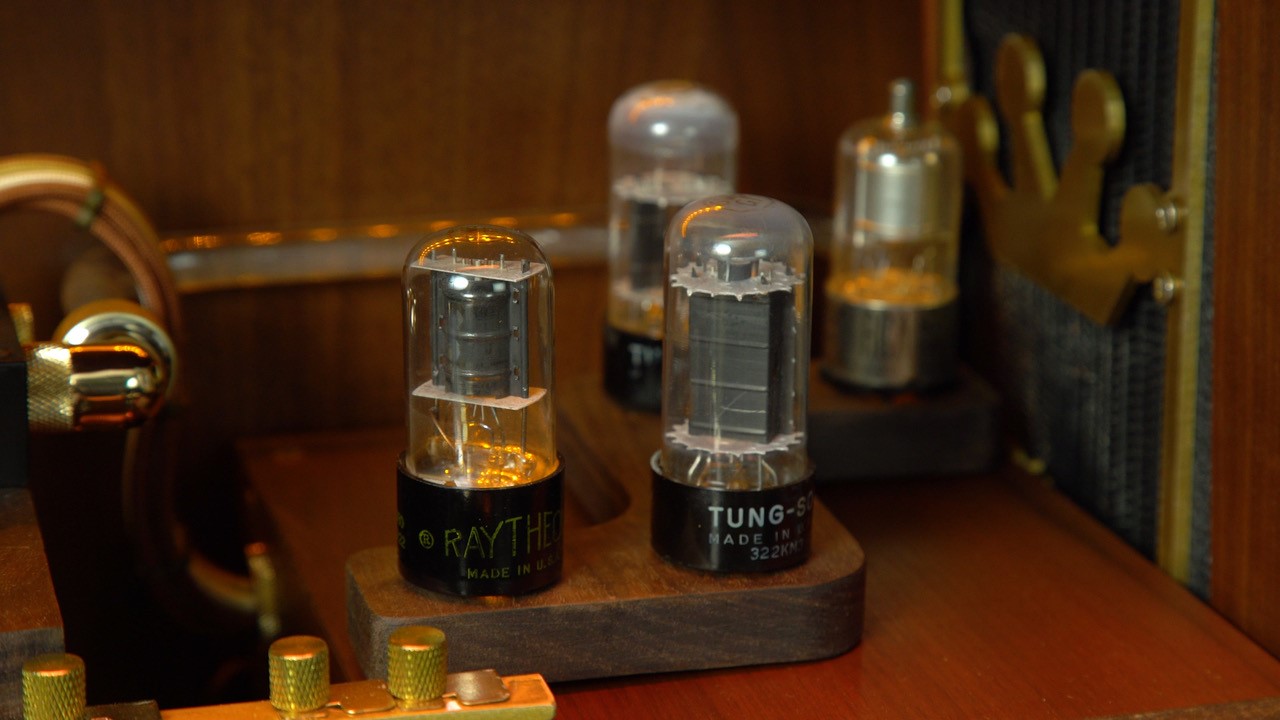 Since the contest, I have made a few changes. I added a wireless speaker so my radio now "plays" music. I added larger vacuum tubes, hardwired the LEDs into the power supply, and made the base out of walnut instead of foam board. With Rod's help, the front knobs were CNCed out of walnut to better fit the theme are now functional, Additionally, we made a custom walnut water block to fit the new Zotac 1080 Geforce graphics card in the build. And I made a mesh back panel to enclose the radio and keep my cats out of it while fitting the theme.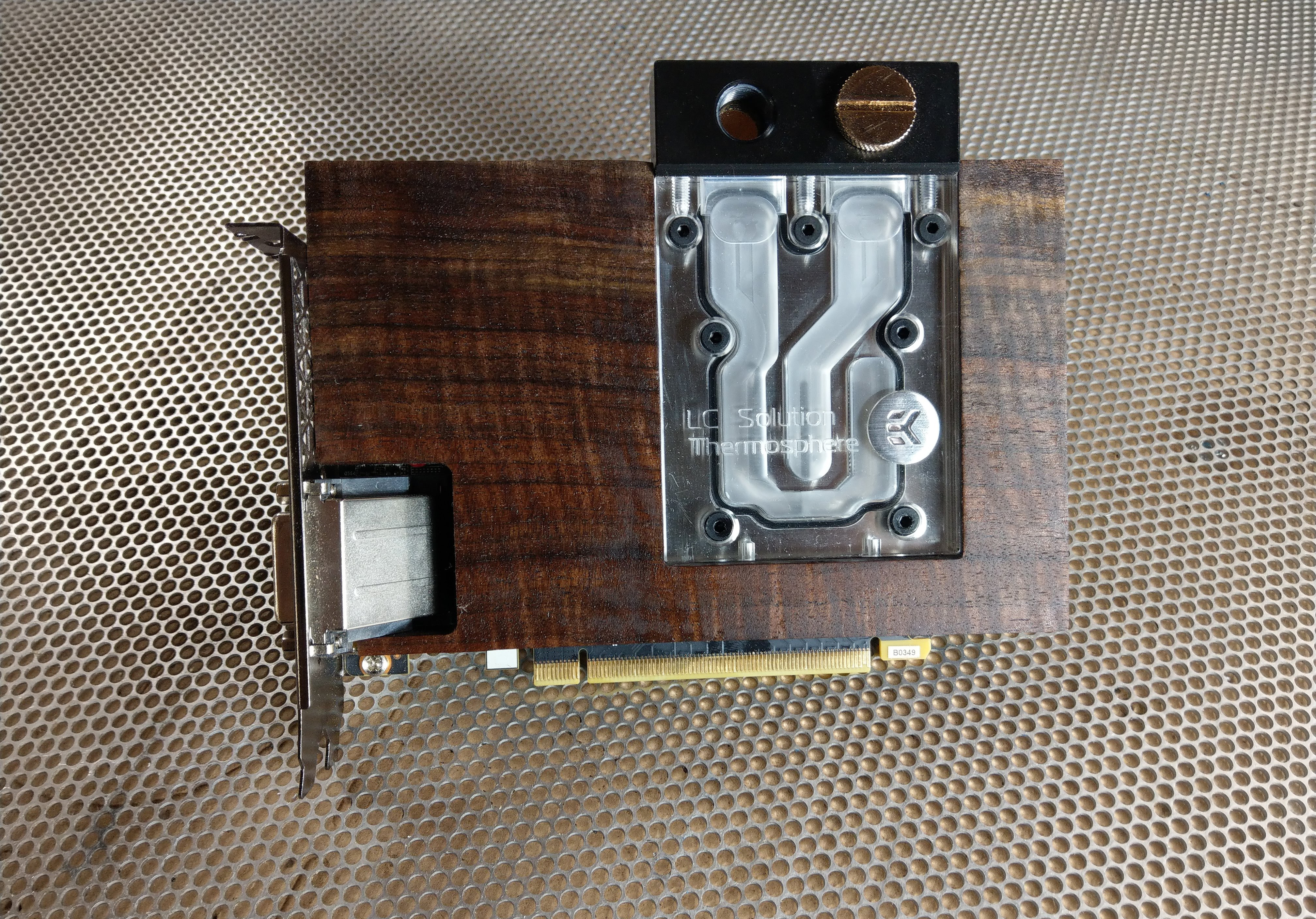 Were you surprised about the outcome?
Yes. I thought it was very good and I thought it was good enough to win, but I didn't think I was going to since other people on the table had awesome builds as well and judging can be subjective. Everyone likes different things. I'm just glad they liked mine.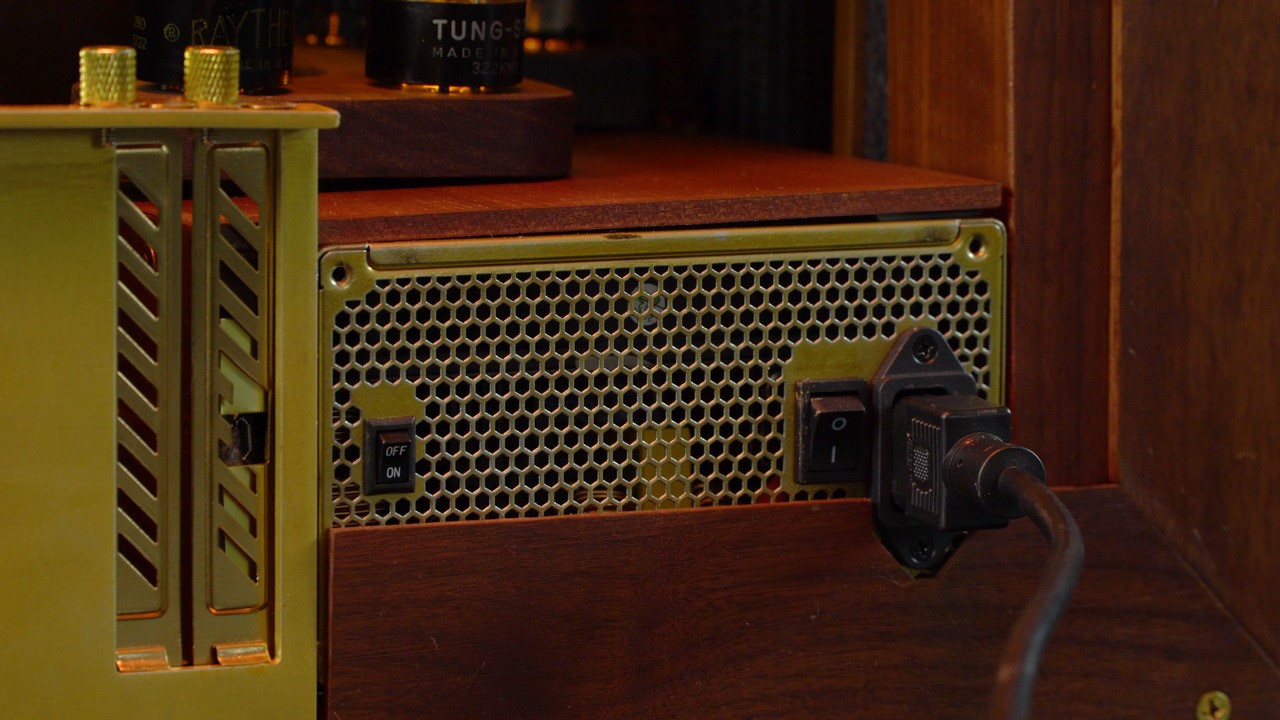 Any advice for aspiring modders?
Do it. Don't be afraid to screw up. Try new things. Ask lots of questions. Finish it 100% even if you don't think it's good enough. Find a great modding community that will encourage and help you grow as a modder and a person.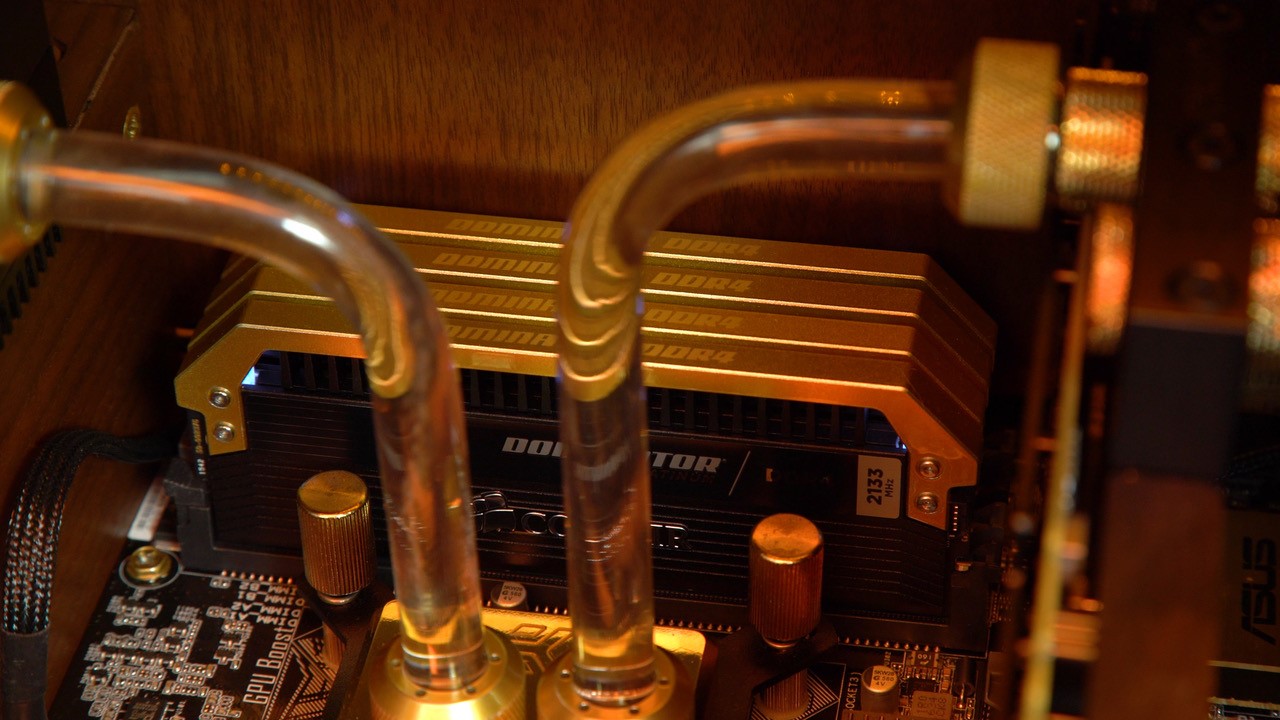 So William, Why do you DIY?
I love computers and I love computer hardware. The ability to customize them the way I want is awesome. I love research, learning, buying, and trading. I'm not generally artistic and modding gives me that outlet. And I don't want my PC to look like everyone else's.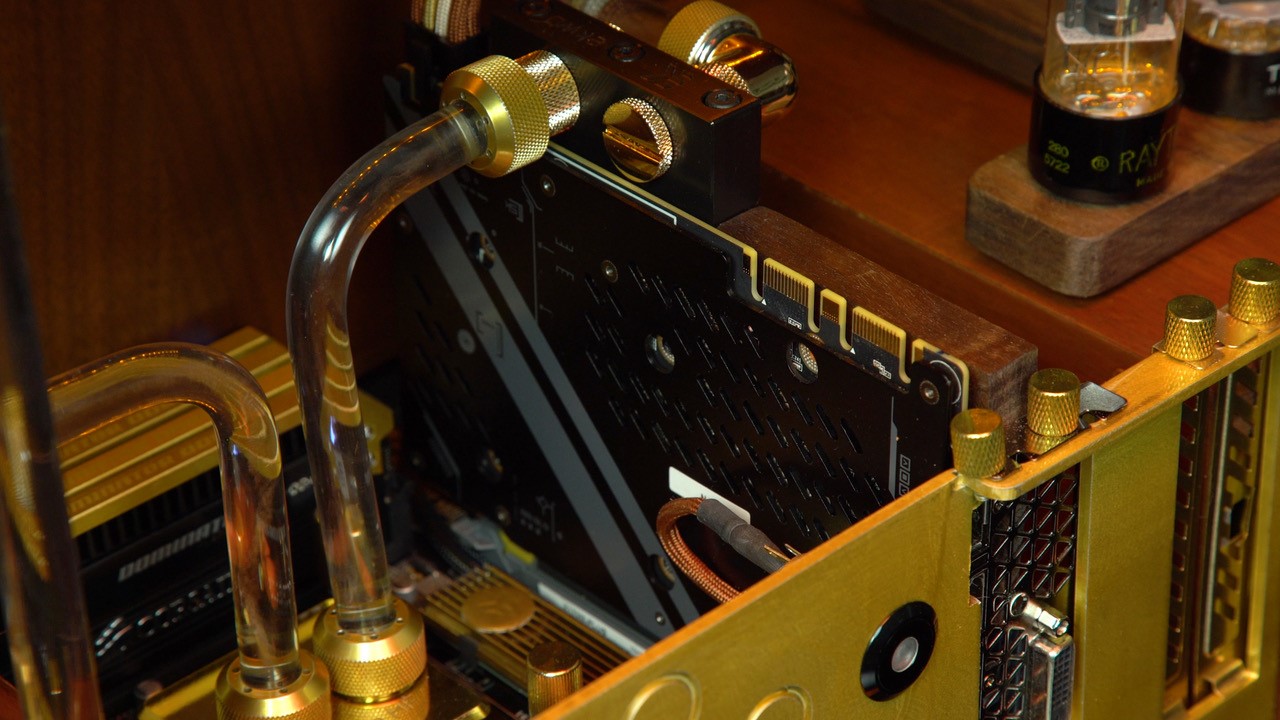 ---
Give William a follow on Facebook over at Cable Guy Mods.
If you know of a rig that we should feature on GeForce Garage, let us know in the comments below.