GeForce Garage: Build An Entry-Level GeForce GTX 1050 Gaming PC for Only $500
GeForce Garage
,
Guides
,
Videos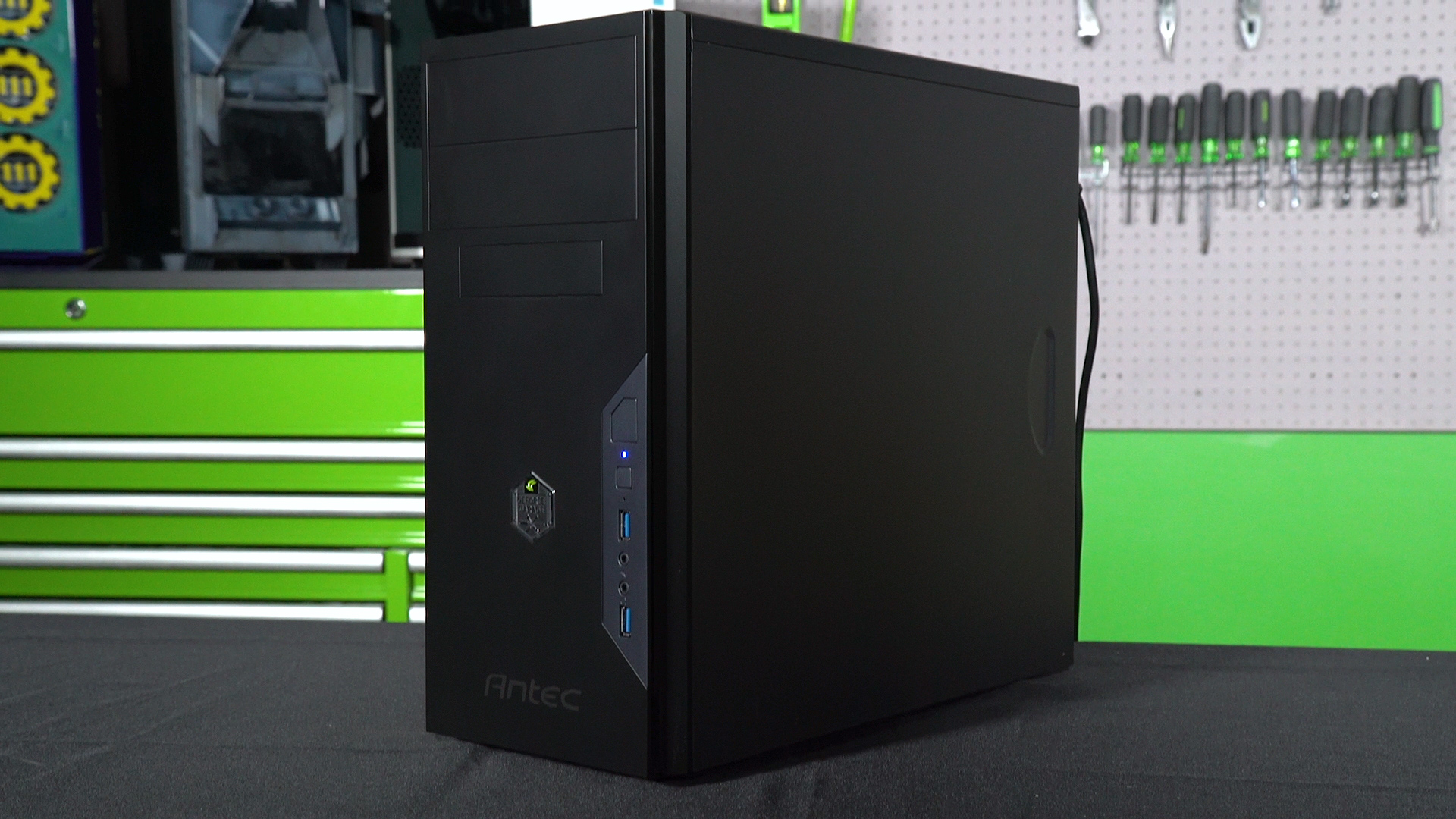 This is an ideal guide for anyone building on a budget, whether you're a curious console gamer looking to baby-step your way into your first PC gaming rig, or a diehard PC gamer with an aim to build a low-cost system for a buddy. Today we're crafting a game-worthy 1080p PC, boasting console affordability while surpassing console visuals with richer fidelity and performance. However, we can't do this with just any GPU. We need a graphic crunching powerhouse that is also easily obtainable for those on a budget. Enter the mighty GeForce GTX 1050.
Powered by NVIDIA Pascal, the most revolutionary GPU architecture on the planet, the GeForce GTX 1050 is the any-gamer GPU solution.
Great gaming should not be gated to the frugal-minded. At just $130, the GTX 1050 offers support for DirectX 12 and grants the prudent builder an awesome entry-level gaming experience with great visuals and performance in today's hottest titles like the FPS hit Overwatch, MOBA games and the bulk Free-2-Play games available on PC.
Moreover, selecting a GTX 1050 means you gain access to an army of NVIDIA Game Ready technologies; chief among them is GeForce Experience, which features simple and clean game management, powerful social features to Share your greatest gaming moments as well as one-click game optimization to further enhance performance in games.
With a single click GeForce Experience will analyze your system hardware configuration and optimize in-game settings to give users the best possible performance for their system.
First let's go over the components we've chosen for this build. Each was selected specifically to accommodate our GTX 1050. Also remember, we're working with limited funds, so the part list below outlines the finest components within our budget that make the most of our GTX 1050. You can also hit up our guide tools for further assistance including how to pick the best parts for your build and how to create an effective build log.
The Build
Component

Product

Price*

Graphics Card

EVGA GTX 1050 SSC

Chassis

Antec VSK3000E-U3 No Power Supply MicroATX Case

CPU

Intel i3-6100 Skylake 3.7GHz Dual-Core Processor

Motherboard

Asus B150M-A/M.2 LGA1151 MicroATX Motherboard

RAM

G.Skill Ripjaws V Series 16GB (2 x 8GB) DDR4-2400 Memory

Storage

HGST Travelstar 7K1000 2.5-Inch 1TB 7200 RPM SATA III

PSU

EVGA 500 W1

 

 

 

Total Price

$518.93
*Please note: All prices are those at the time of writing.
---
Graphics Card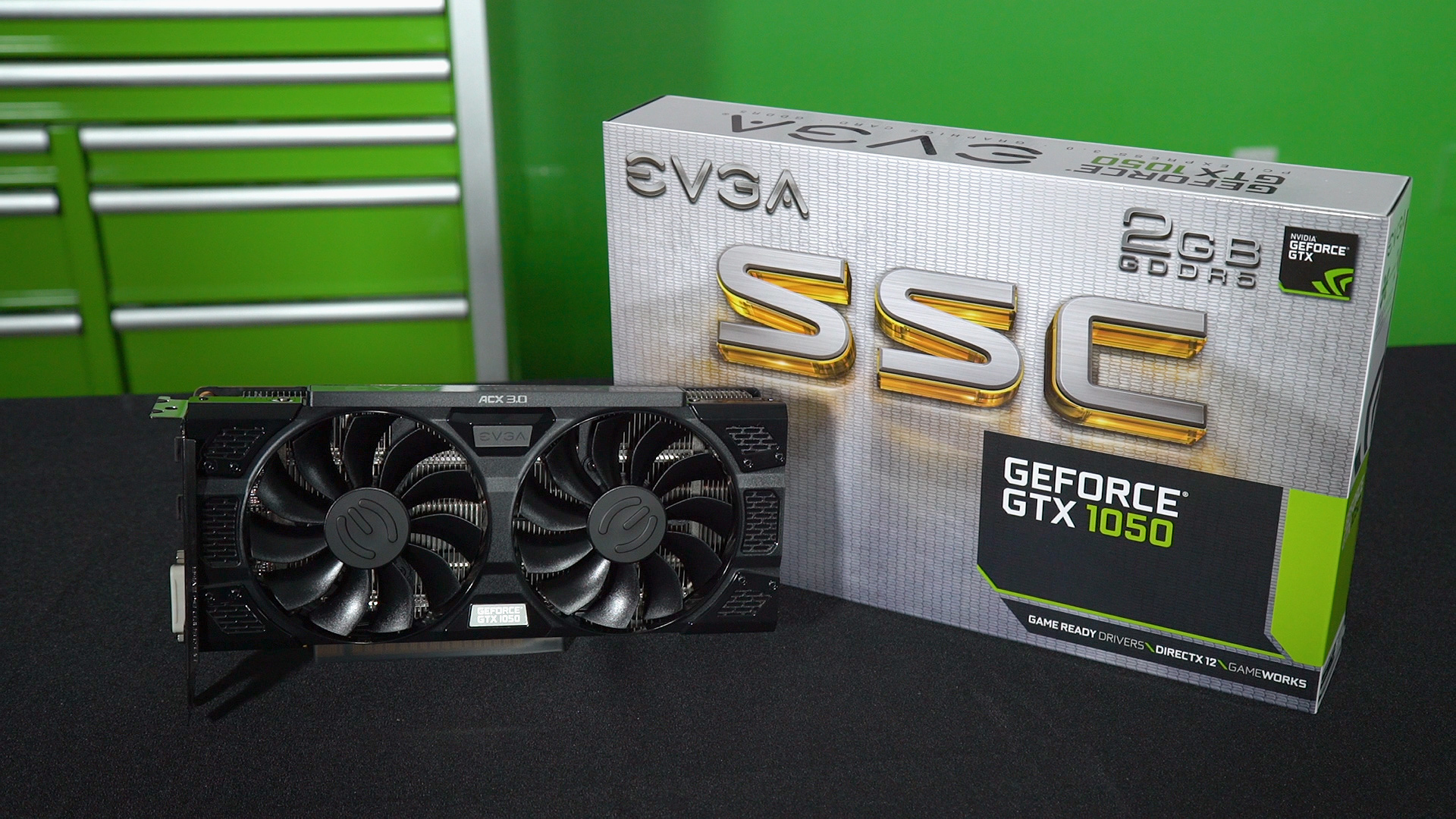 EVGA GTX 1050: $119.99
The GTX 1050 is the newest addition to the NVIDIA Pascal family of GPUs. It features 640 CUDA cores with a 1354MHz Base clock that can Boost to 1455MHz. The card features 2GB of onboard 128-bit GDDR5 memory and serves up a variety of connectivity options including single DVI, HDMI 2.0b and DisplayPort 1.4 connections.
The GTX 1050 is very modest on energy consumption, requiring a mere 75W from the power supply. Equally impressive, this particular model selected from EVGA receives all its juice from the initial PCIe 3.0 connection. No additional power cable from the PSU is required. It's a small convenience that allows for both further savings when considering a PSU as well less hassle and cable management for new builders.
With a GTX 1050 our system can go toe-to-toe with today's console systems with the muscle to tackle the most demanding games in gorgeous 1080p HD. But the comparison ends there. All GTX GPUs are supported by our cutting edge gaming technologies such as NVIDIA GameStream, DSR, and more—effectively taking gamers beyond the capabilities of any console. Stream your gameplay to your favorite HDTV via WiFi, share live or recorded gameplay with GFE's Share feature or enhance visual quality with DSR and/or MFAA.
Note: Got a bit more cash to burn? The GTX 1050 Ti will give you a nice bump in performance over our recommended GTX 1050.
---
Chassis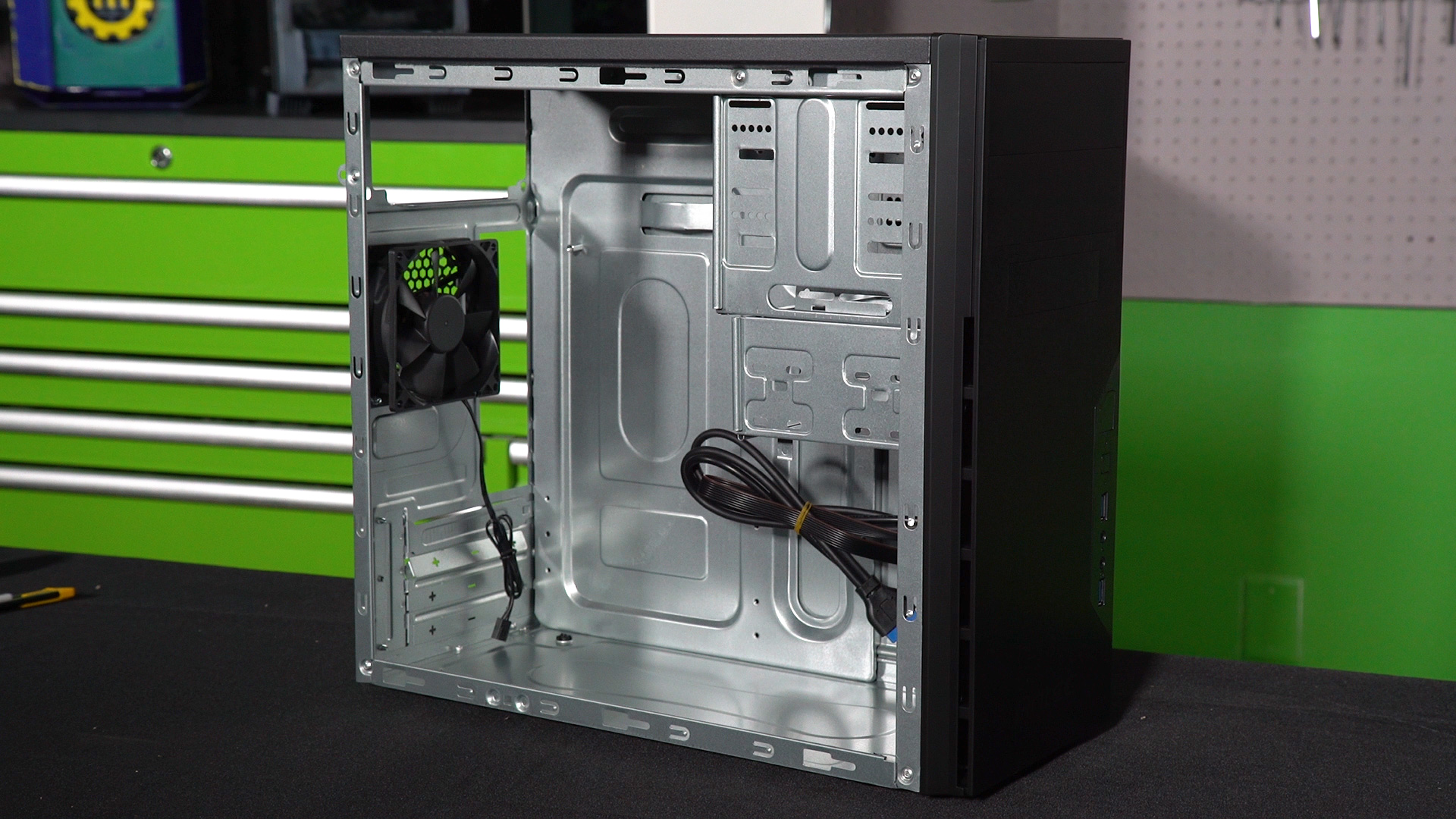 Antec VSK3000E-U3 No Power Supply MicroATX Case: $27.99
Our GPU-of-choice also caters perfectly to small form factor Micro-ATX PC cases like the Antec VSK3000E-U3 MicroATX chassis. As of this writing this little gem can be had for under $30 – less than a full tank of gas. Within the case we have ample room to get to work. Plus it comes with a preinstalled 92mm fan with additional space for another aftermarket fan. Other handy features include a pair of USB 3.0 ports on the front panel along with audio jacks for headphones or speakers. This little MicroATX chassis also has 2x internal HDD bays and a single smaller bay for SSD SATA drives. Draped in black, it's a concise little number that features all we need for our GTX 1080 entry level gaming rig.
---
CPU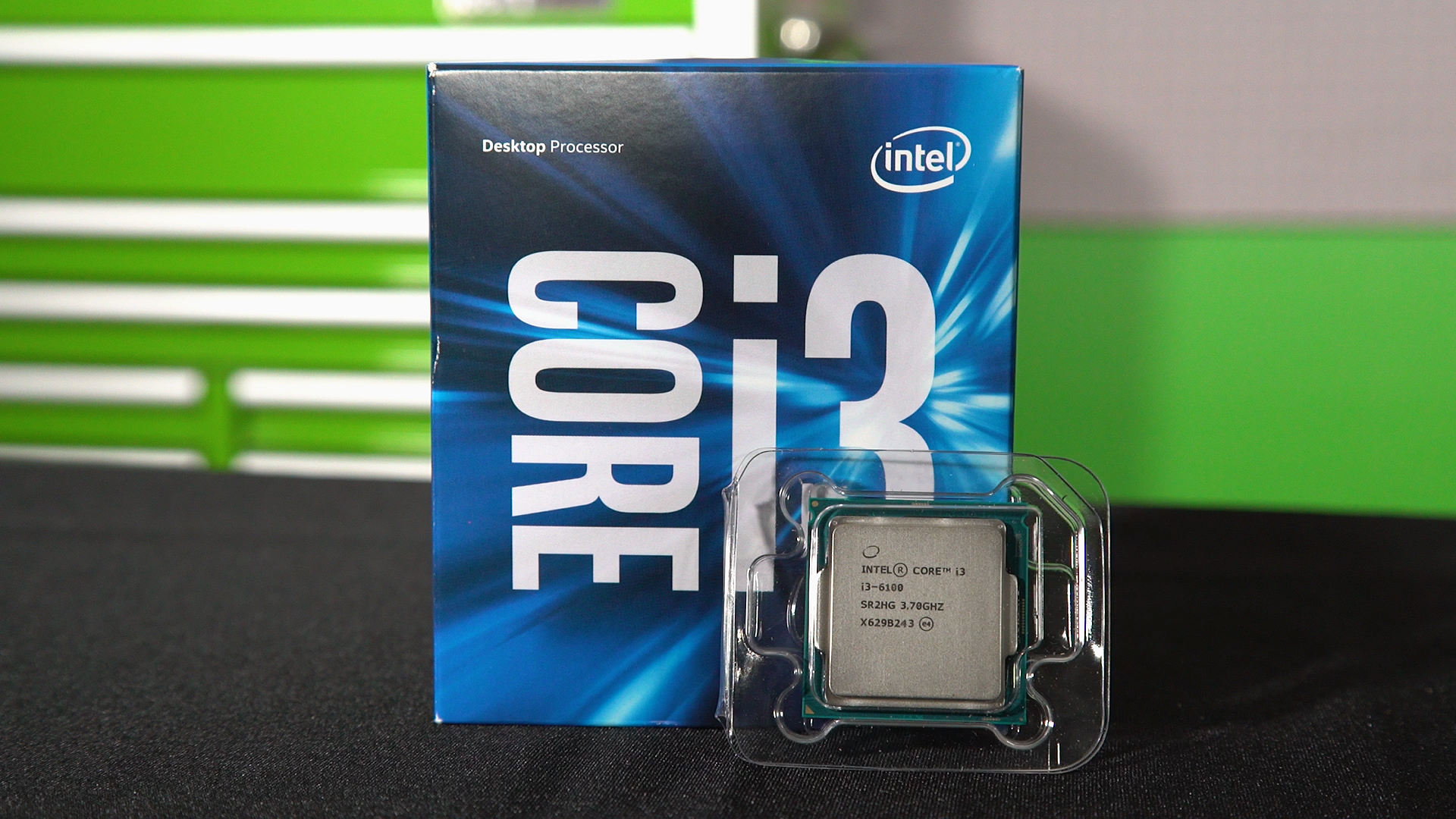 Intel i3-6100 Skylake 3.7GHz Dual-Core Processor: $109.99
We are going with an Intel i3-6100 Skylake processor. This is a Dual-Core solution with a base clock of 3.7GHz, one of the highest stock clocks available on today's modern processors. The i3-6100 is an affordable companion for our GTX 1050 for MOBA games, more GPU-bound adventure and FPS games as well as the bulk of amazing Free-2-Play titles out there for PC gamers. Moreover, adventurous and burgeoning DIY tinkers can gain added speed and performance by overclocking the 6100. First you will need a custom BIOS for your motherboard. You can find those and a step-by-step guide over at Overclocking.Guide. For such we recommend adequate cooling beyond the stock cooler. You can take advantage of the selected chassis' built-in AIO cooler support or opt for a significantly cheaper air cooler like the Cooler Master Hyper 212 Plus. Regardless, the Intel i3-6100 Skylake processor remains a strong performer for this particular price segment and is a sought after item for coin-conscious builders.
Note: If builders find themselves flush with a bit more disposable cash, we recommend grabbing the more expensive i5-6600. It is a quad-core solution compared the dual-core optioned we have chosen and will open the door to more demanding games currently on the market and offer a bit of future-proofing for game titles to come.
---
Motherboard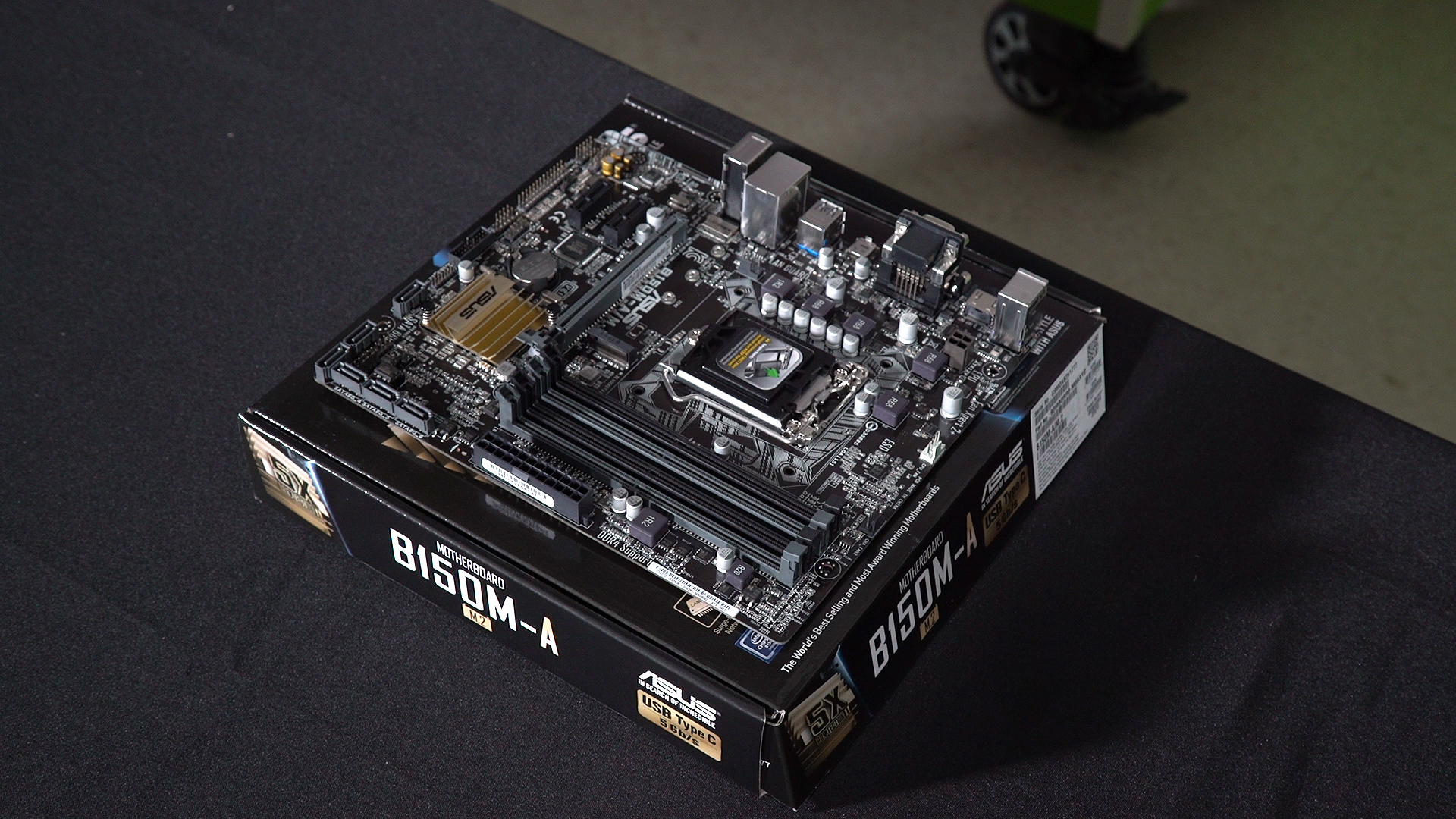 Asus B150M-A/M.2 LGA1151 MicroATX Motherboard: $68.99
We're going with an LGA 1151 CPU, which demands a motherboard with a companion 1151 socket to seat our Intel i3-6100 Skylake CPU. For this we've selected the Asus B150M-A/M.2 LGA1151 MicroATX motherboard. The board rings in at just under $70, which is definitely targeting the budget segment and yet it still includes several next generation and cutting edge technologies.
For a relative pittance you get a wealth of connectivity options and support for up to 64GB of DDR4 memory across the board's four memory slots. The board also features support for speedy NVMe M.2 SSD storage solutions and support for up to 64GB of DDR4 memory.
The PC chassis we selected features USB 3.0 ports on the front panel, which we can make use of via a single internal USB 3.0 header found on the motherboard. The board also has two other USB 3.0 connections among the rear panel ports and plenty of standard USB 2.0 ports.
This mainboard is amazing for the price, with all we need for this build and a little room to grow.
---
RAM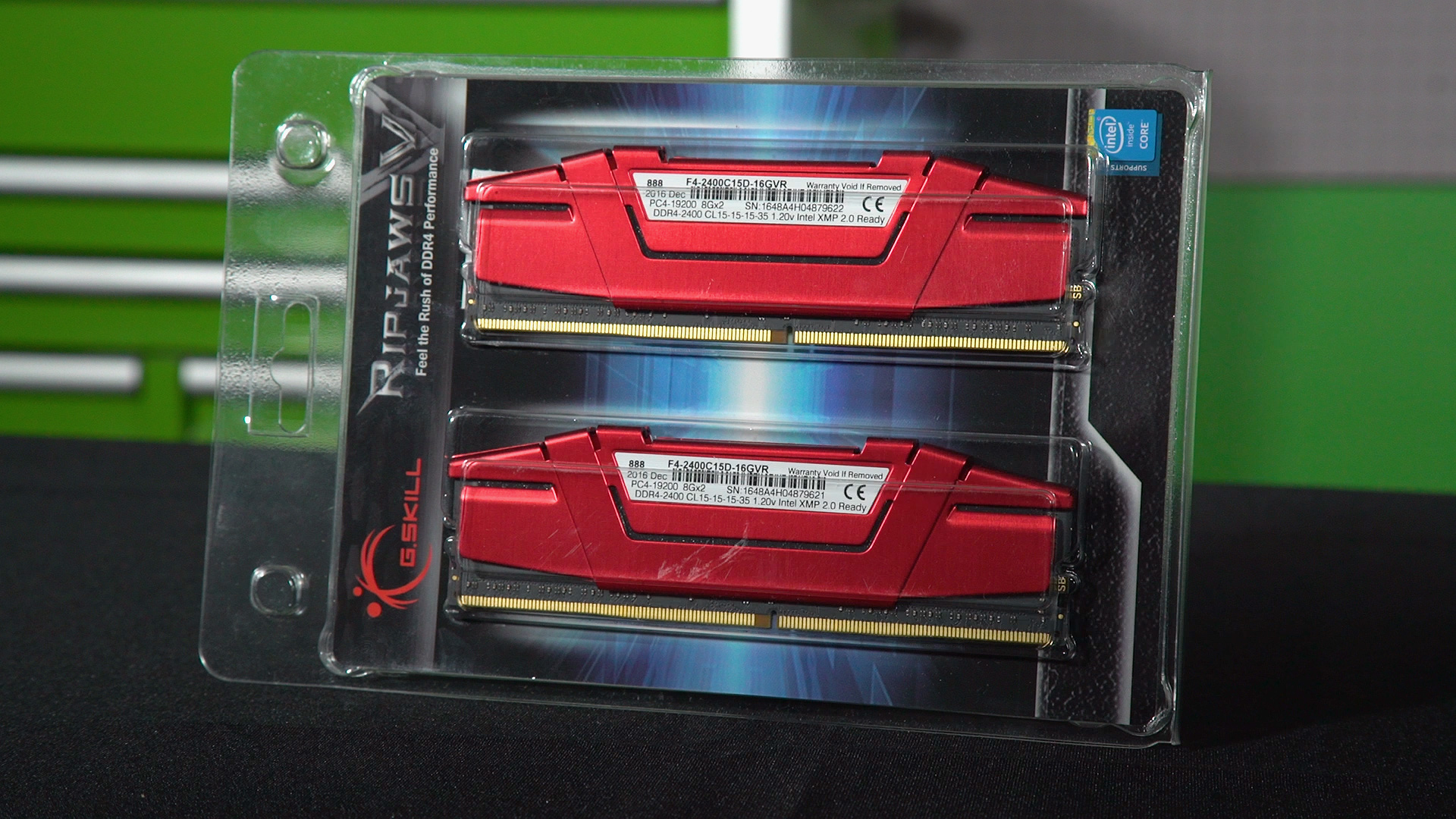 G.Skill Ripjaws V Series 16GB (2 x 8GB) DDR4-2400 Memory: $89.99
G.Skill is highly trusted names in RAM solutions and offers some the speediest memory kits on the market. This 16GB kit of DDR4 is a fabulous find at sub-100 bucks and can reach 2400MHz. Plus this kit is a proven overclocker for those brave enough to fiddle with timings and such to eke out even further performance. To top it off, they come in a variety of colors to further deck out your build.
---
Storage
HGST Travelstar 7K1000 2.5-Inch 1TB 7200 RPM SATA III: $61.99
This is an area that requires a bit of special attention. Storage should not be taken for granted. Reliability and capacity are very real concerns. So we are going with an HGST Travelstar 7K1000 with a full 1TB of storage space, which is a great start for your operating system and installing games. Hardcore gamers planning a massive library of titles, will find more storage is required after a while. Moreover, it's always great to pair a good physical platter drive with a flash-based solid state drive. Yet for our purposes and cost restraints we will stick with the single 1TB Travelstar.
Backblaze named HGST as the most reliable storage manufacturer with the least amount of fail rates of any company for their storage solutions, reporting a mere 1.03% fail rate across 22,731 drives. Seagate was the next closest competitor with more than triple the fail rate, albeit still very low at 3.48%.
---
PSU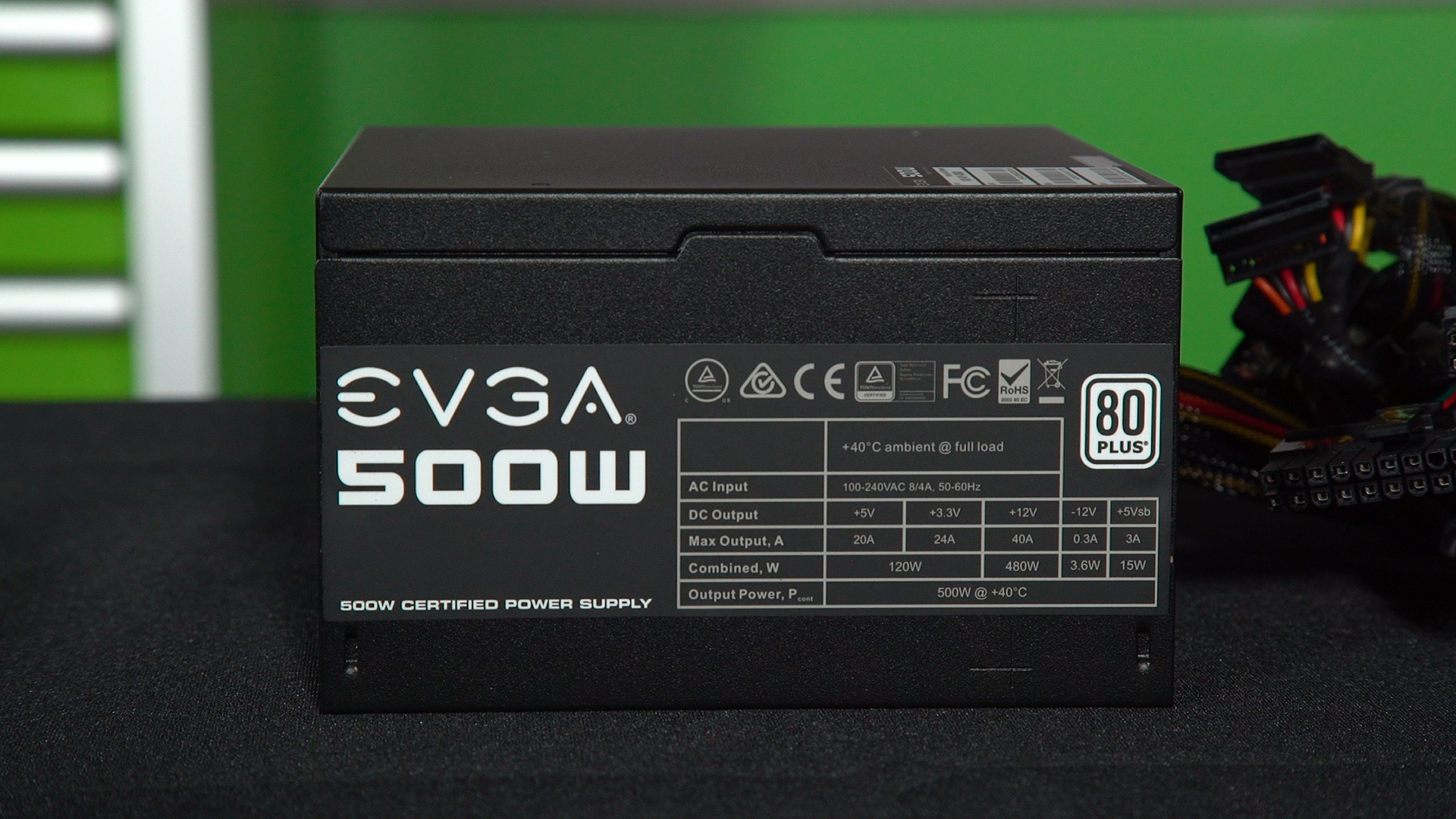 EVGA 500 W1: $39.99
EVGA is another name you can count on regarding PSUs. Approximately $40, this PSU is actually an overachiever for our needs. Yet slightly more juice is better than not enough. The PSU is 80 PLUS certified with 80% efficiency under standard loads and a single +12V rail. The unit is modular so you only have to use the cables necessary for your build. Leave the excess in the box so your system can remain clean and clutter-free. It doesn't hurt that this PSU is backed by EVGA's 3yr warranty for added peace of mind.
---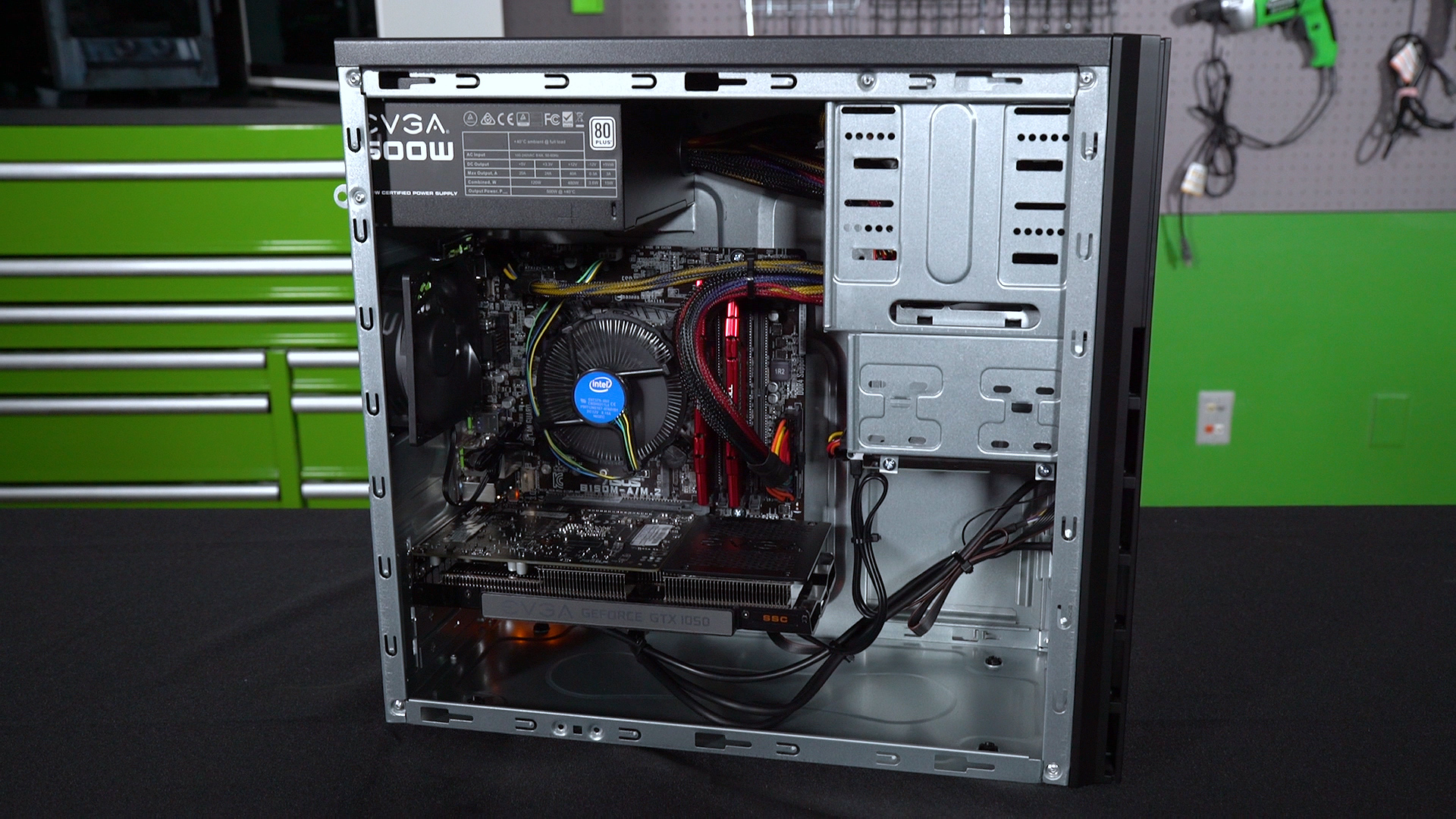 Conclusion
There you have it! For just over $500, you're now ready for the definitive gaming experience in all your favorite titles, made possible in rich 1080p HD. The parts selected here will assure you enjoy some of the most engaging and visually stunning MOBA games, free-2-play titles, RTSs and all the casual games you can throw at your new rig, primarily thanks to our GTX 1050 GPU and its industry-leading Pascal architecture.
Don't forget, you can access some amazing features and enhancements, which are only available to PC gamers who have a GeForce GTX video card installed. Take your game visuals and performance to the next level with one-click optimal play settings, GameStream Co-Op, DSR, and more.
Our GTX 1050 offers the absolute elite in affordability and high performance. Plus our end card partners offer a wide variety of custom options ranging in speed, size and power consumption to suit a variety of different budgets and tastes.
Got a budget GTX-based system you want to share? Let us know below.